Top 10 Photographers in Chicago
Publication date:

10/05/2023

Updated:

11/09/2023
So you're on the hunt to uncover the top photographers in Windy City, right? You've landed on the right article then! We promise you won't be disappointed. After all, Chicago isn't just known for its deep-dish pizzas and towering skyscrapers; it's also home to a vibrant community of professionals who capture the city's essence in truly magical ways.
We've scoured the city, sifted through countless portfolios, braved the occasional Chicago snowstorm (okay, maybe not, but the sentiment stands), and finally landed on a list that showcases the top 10 photographers in Chicago, Illinois!
Kristin La Voie Photography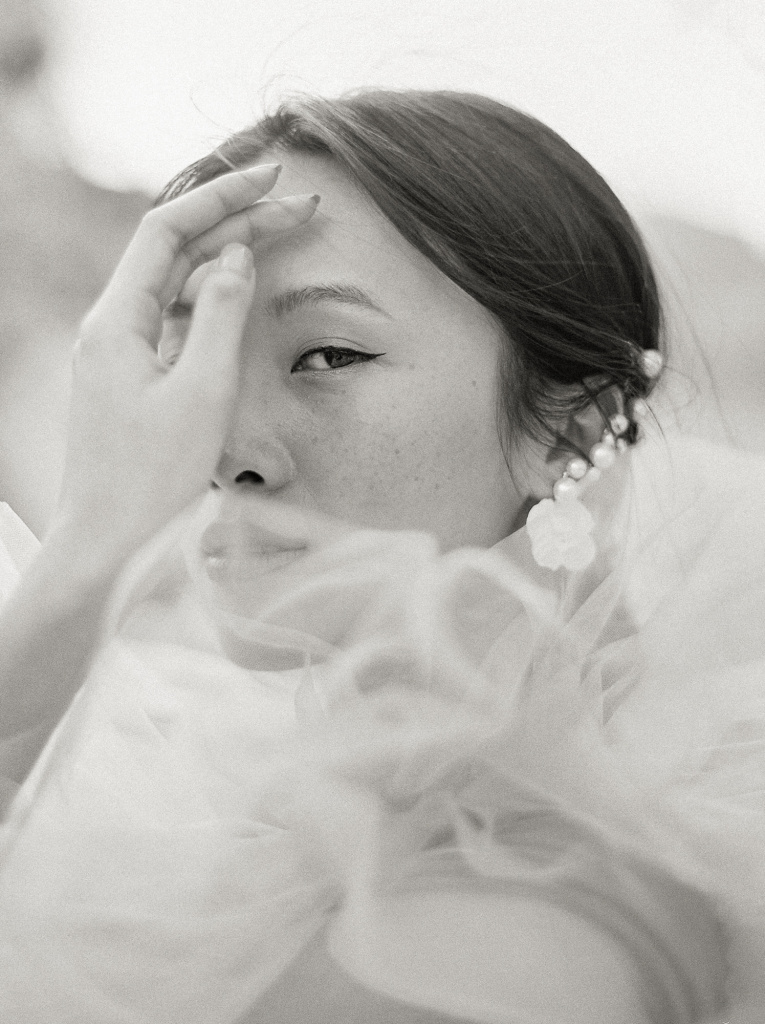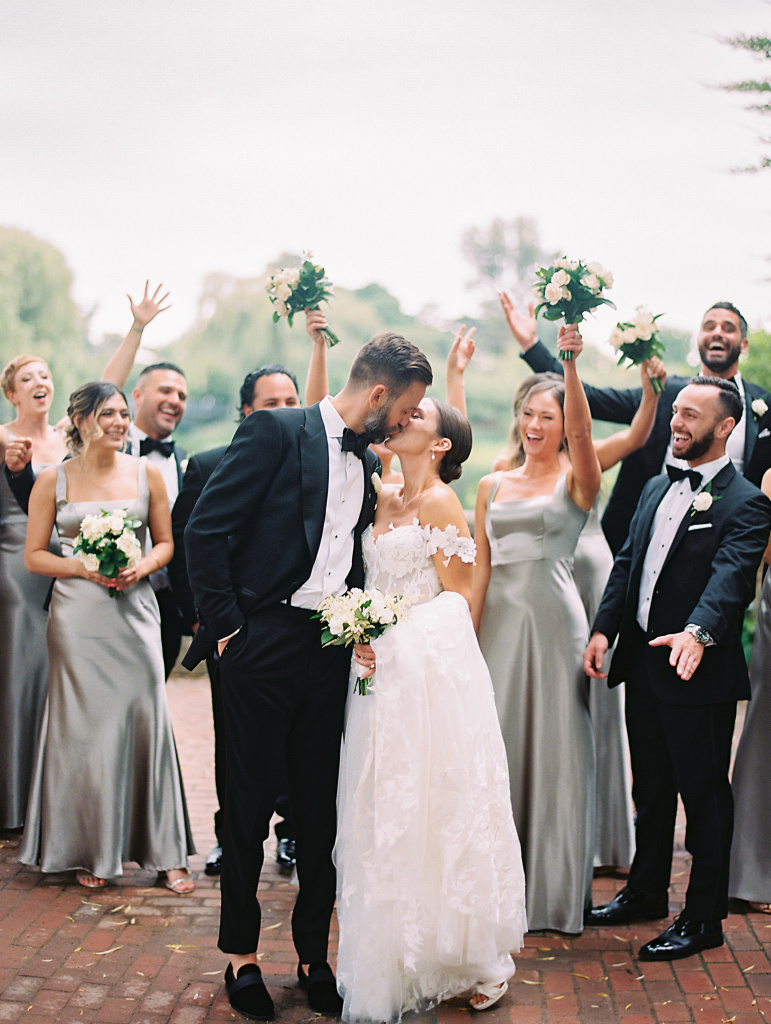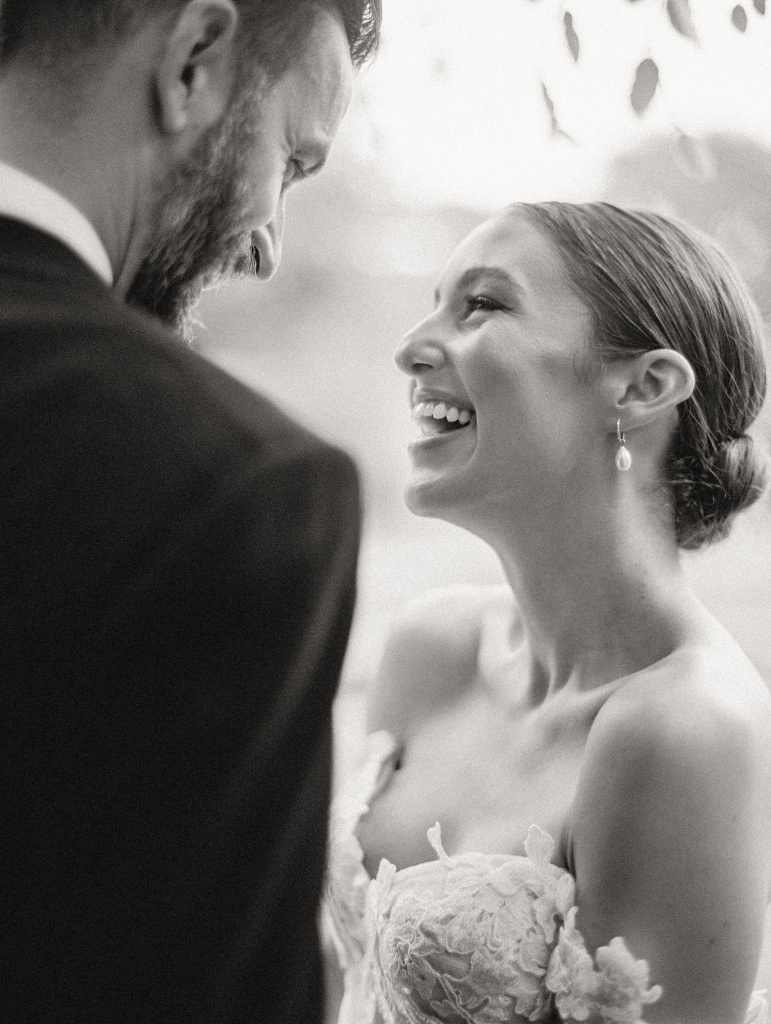 When we talk about experience, Kristin isn't just a newbie with a camera. She's gracefully mastered the art for over 15 glorious years! A decade and a half of capturing souls, stories, and spontaneous moments. And speaking of moments, let's address the elephant in the room. You'll never, and we repeat, never, hear Kristin prompting you with that age-old cheese trick. Her words, not ours! It's about getting that genuine, real reaction from you, not the staged "OK, laugh now" directive.
But wait, there's more to this story. When it comes to her photography style, she's all about the natural, the romantic, and yes, the editorial. Think about those heartfelt movie moments when everything just feels right, and that, dear, is Kristin's realm. No over-the-top post-processing. Nope! Clean, natural images with just the right touches, like white balance and straightening.
Planning a big event? Kristin typically covers between 8-12 hours. Thinking of tying the knot abroad? Oh, she's all in for a destination wedding. Does Paris or London ring any bells? They're cliché, she says, but aren't clichés often based on something pretty great? And if you're already excited and planning your photoshoot, here's a golden tip from this top-rated Chicago photographer: Brainstorm! Collaborate, share ideas, and maybe even consider a stylist!
Clary Pfeiffer Photography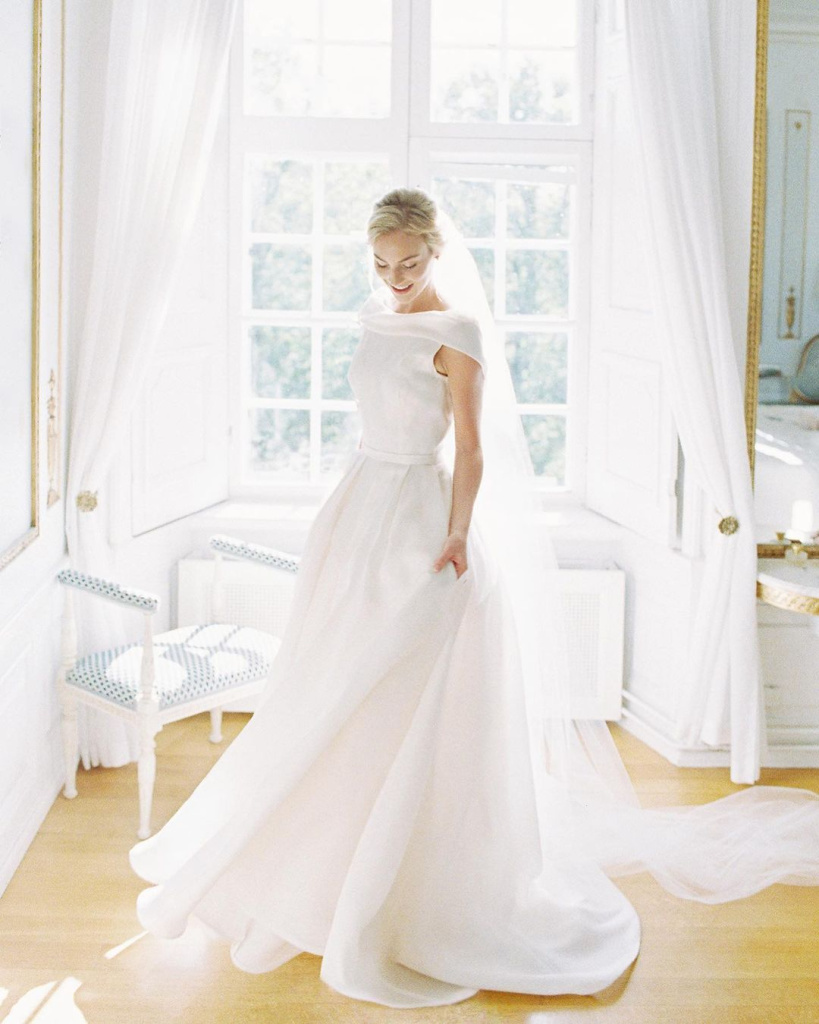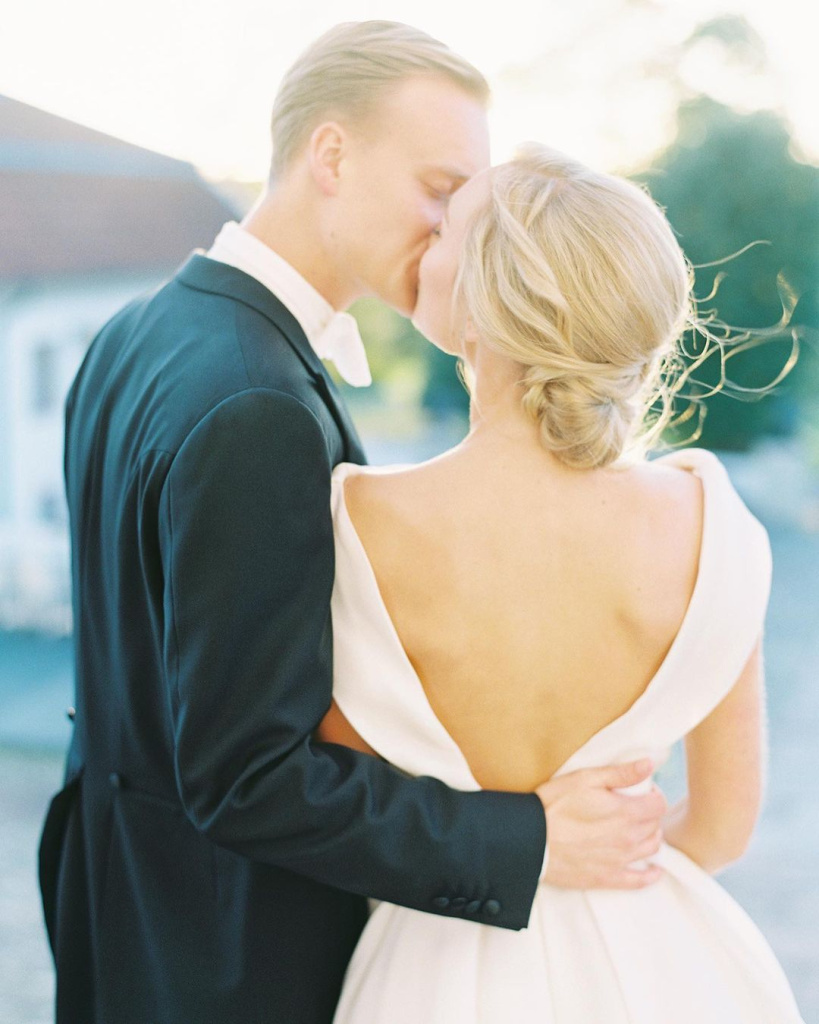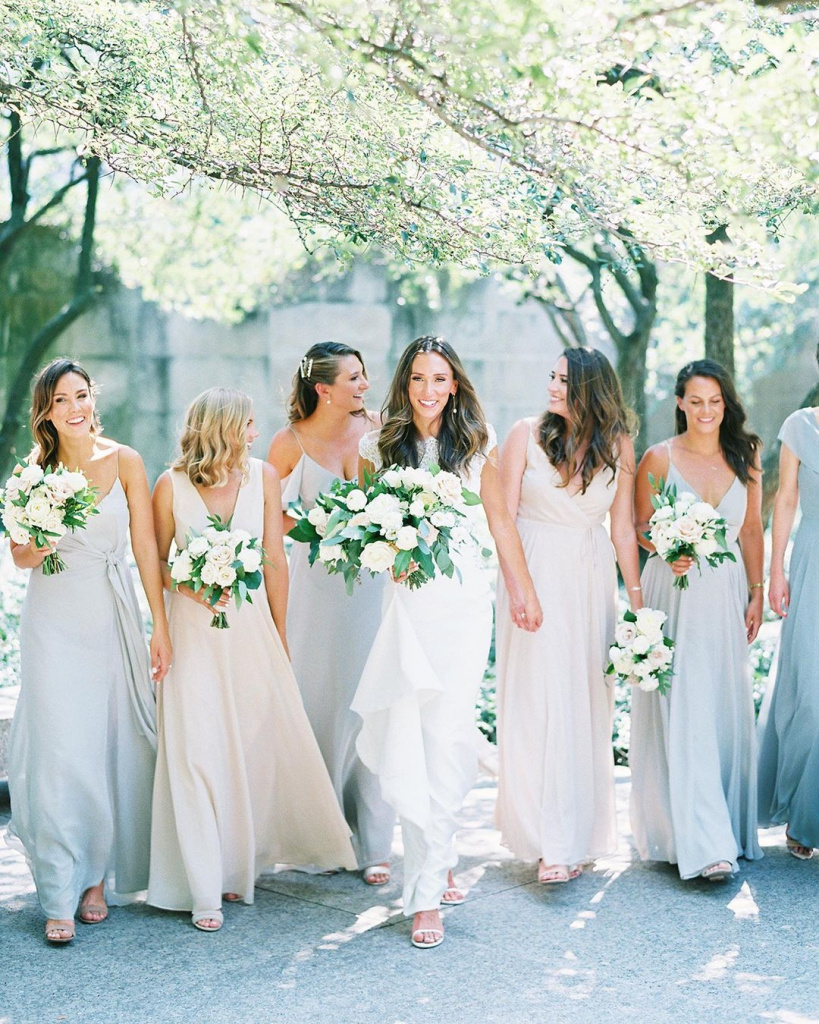 If you've ever imagined what the alchemist's blend of artistry and experience in the realm of photography looks like, then Clary Pfeiffer is your answer. Allow us to paint you a picture of this creative photographer in Chicago.
Firstly, let's take a jaunt down the lane of Clary's ethos: intimate emotion wrapped in softly lit images. You know, the kind of images that evoke an "Oh my, isn't that just lovely?" We're talking about a set of photos that don't just tell a story but do so with such finesse that they feel like timeless pieces of art. Unique, elegant, and oozing the essence of every couple captured.
Celebrating couples and the love fest that ensues with families and loved ones is what Clary loves most. When it comes to client interactions, picture someone supportive, ensuring everyone's as comfy as in their jammies, while deftly capturing those precious, joyful moments. That's Clary, seamlessly blending into the background like a ninja – but, you know, with a camera. Shooting only 15 weddings a year (imagine the exclusivity!) and offering packages such as 10 hours of heart-warming wedding day coverage, Clary also sprinkles in welcome party coverage. And to put a cherry on top, guess who's jet-setting for destination weddings? Yes, indeed, Clary! Favorite spots? Ah, the romantic streets of Paris and the enchanting landscapes of Sweden.
Rachael Kazmier Photography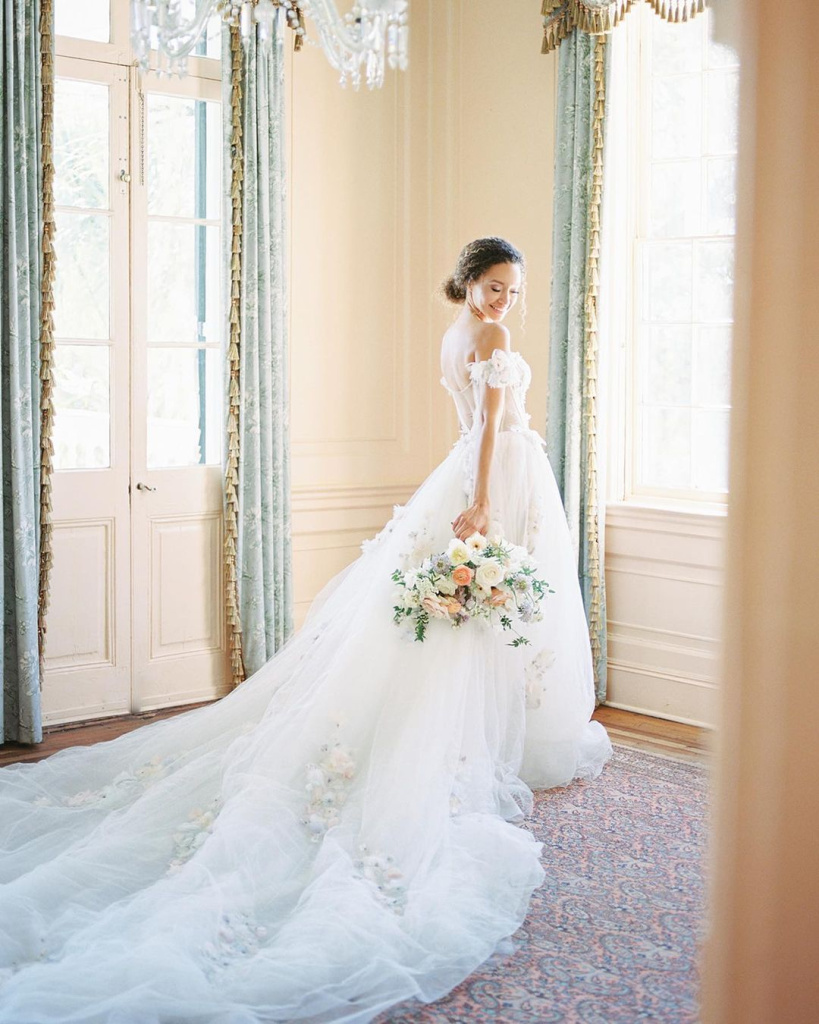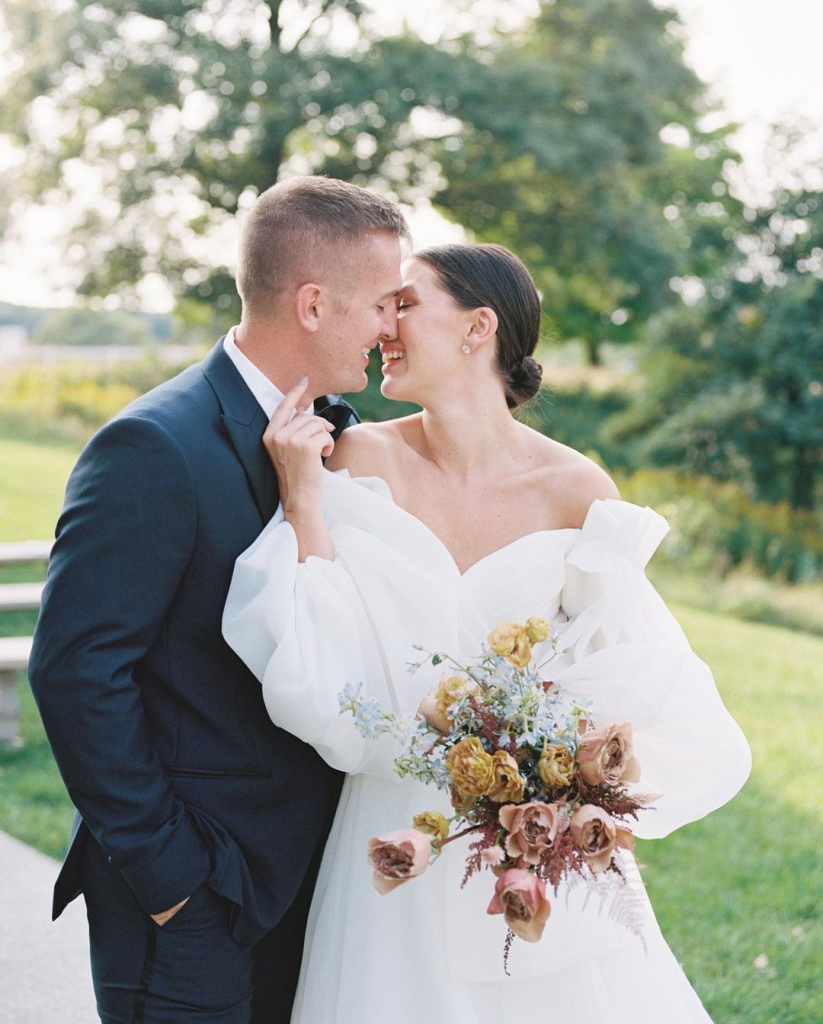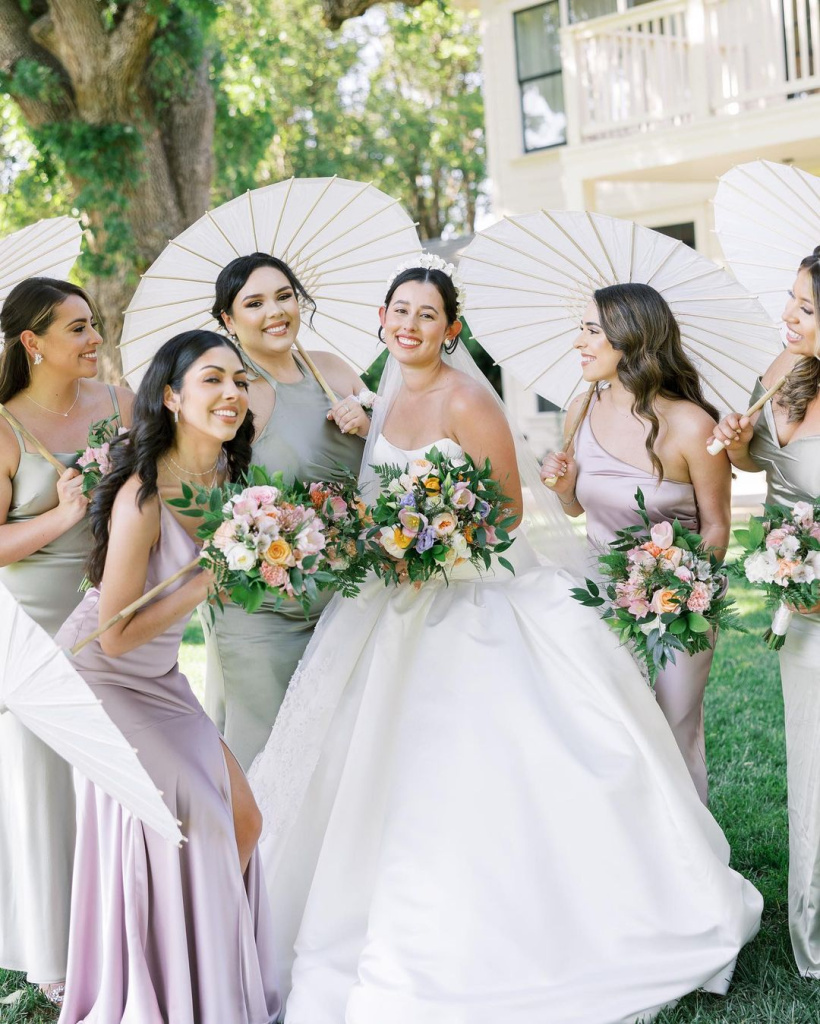 Rachael, it seems, was destined for the lens. Counted among the finest Chicago photographers, she stands out. Picture this: a young lass diving deep into the art of film photography, while still carrying the keen savvy of a business student. Flash forward to 2018, she was entranced by weddings. And we get it - the laughter, the tears, that special moments – who wouldn't fall for that?
What's her style? It's like a ballroom dance in a sunlit courtyard - elegant and joyful. There's a hint of nostalgia in her shots, making them timeless (or as she poetically describes, "everlasting"). Reminds one of those classic films you watch on lazy Sundays, doesn't it? She's not just about the clicks and flashes. At the heart of it, Rachael is all about you - the people. She cherishes those moments, connecting with her clients on their most special days. Her approach is like the VIP treatment at a five-star hotel - bespoke, luxurious, and with a personal touch that would make even the toughest bridezilla shed a tear.
Considering a big day or event? She prefers to keep it intimate, taking on 15-20 weddings a year. And, she's with you for the long haul, typically providing 8-10 hours of coverage. Plus, if you're one to wanderlust or perhaps looking to say "I do" with the Eiffel Tower as your backdrop, she's got you covered. She adores the romantic air of France and Italy but also has a sweet spot for Southern California and Charleston.
MONROphotography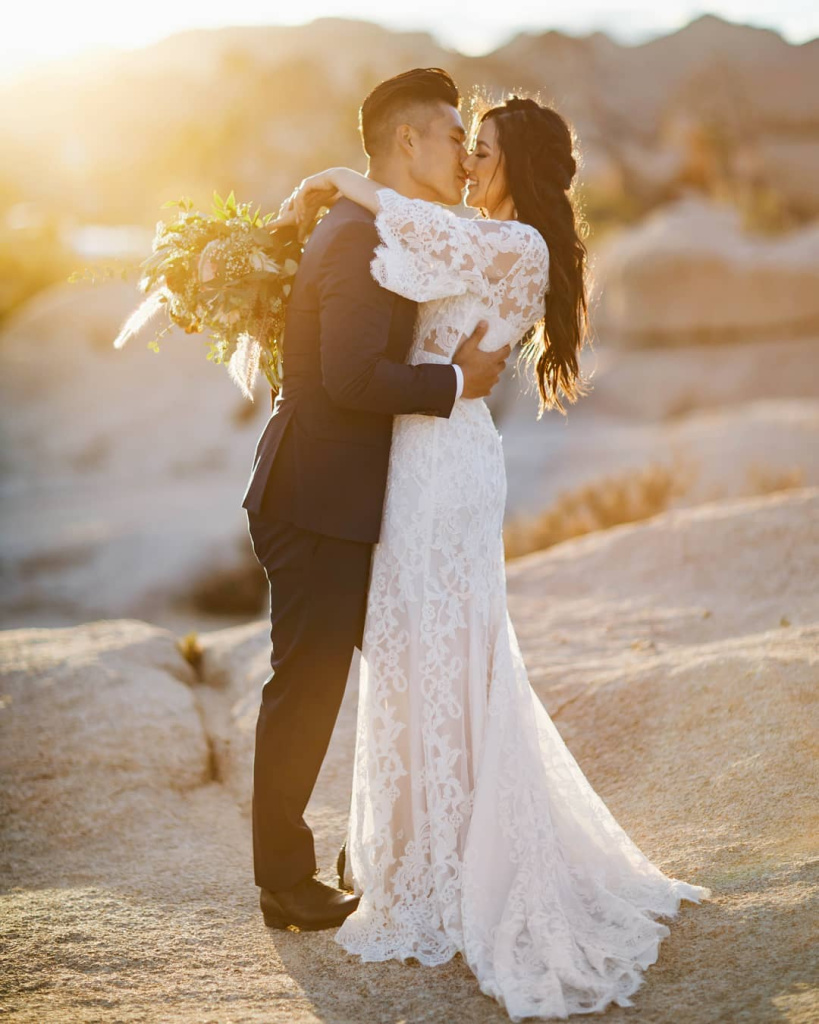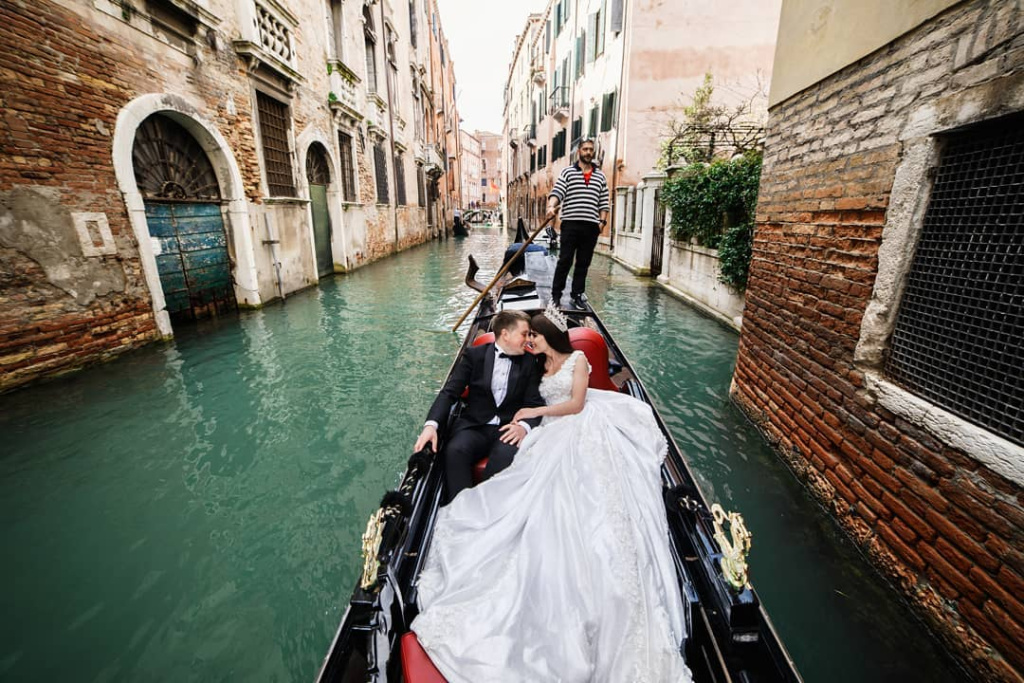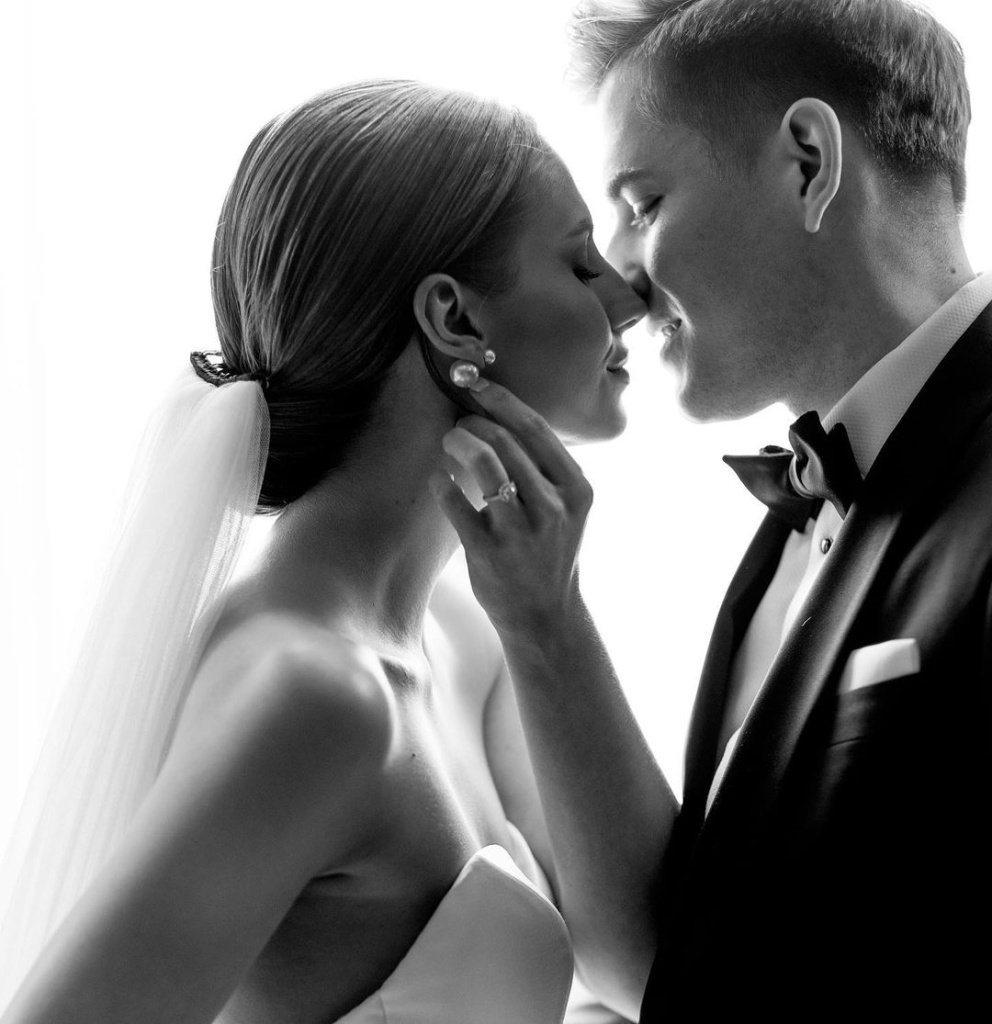 Ready to dive into the world of the dynamic duo in the list of top 10 photographers in Chicago, Illinois? Here's a rollercoaster ride into the life and lens of Mike & Vitaliy Shpenyk of MONROphotography.
With 16 (yes, sixteen!) years of snapping, framing, and capturing under their belts, they've dabbled in diverse cultures and soaked up varied traditions. For them, the perfect gig entails joyous journeys, bucketfuls of positive vibes, and (you guessed it!) bonding with some seriously splendid souls. With such a hefty experience on their side, rest easy knowing that you're in for a treat of top-notch color quality and unparalleled artistic flair. Catching the mood, genuine feelings, and those sneaky tears of joy? That's right up their alley.
Wondering about their signature style? Think modern wedding photography. No overly posed or artificial snaps here. Just pure, unfiltered love and emotions. What truly lights up their day? The sheer emotions of the folks they capture. That raw, real energy? It fuels them. And how do they ensure they hit the mark with clients? A dash of diligent prep mixed with a wedding day sprinkled with ease and smooth sailing.
By the way, have a dream destination in mind for your big day? Mike & Vitaliy are no strangers to trotting the globe. With teams in the US, UK, and Ukraine, destination weddings are very much their jam.
Candace Sims Photography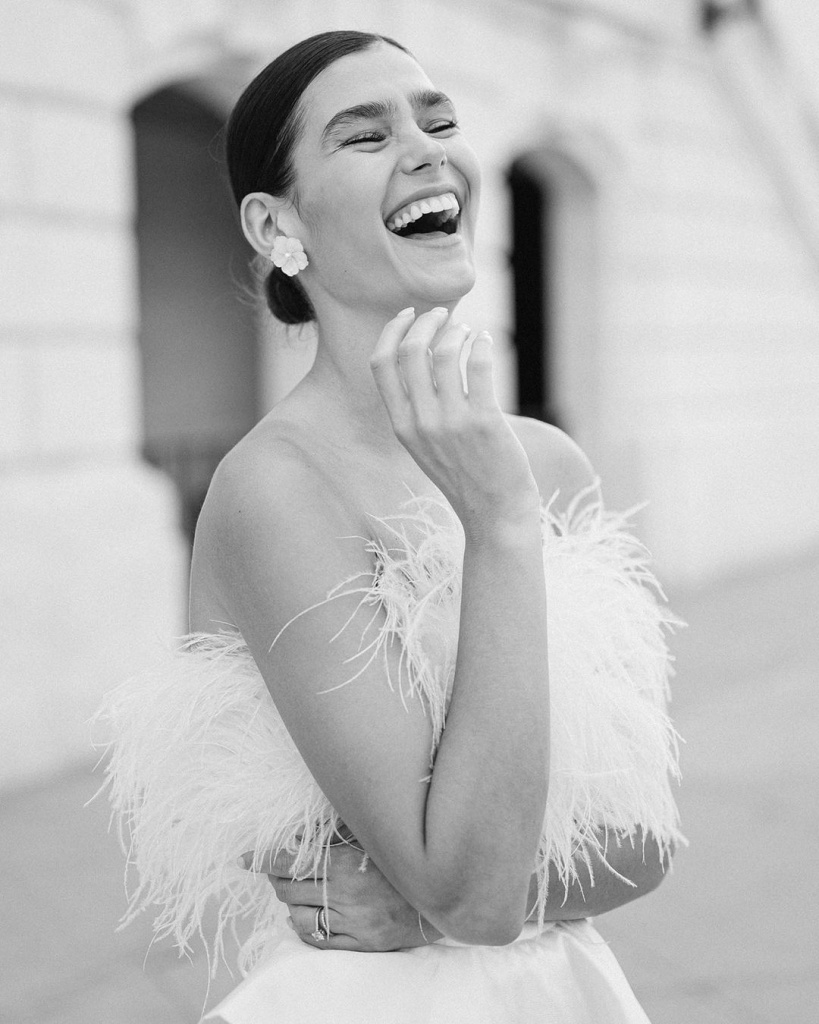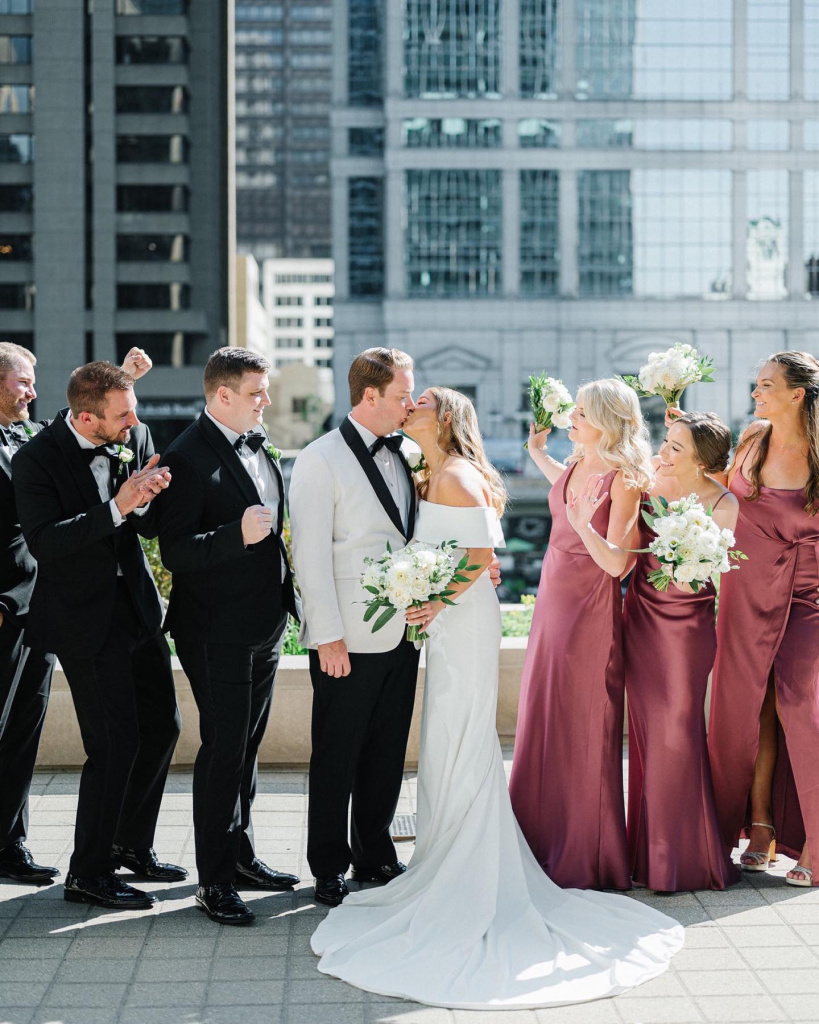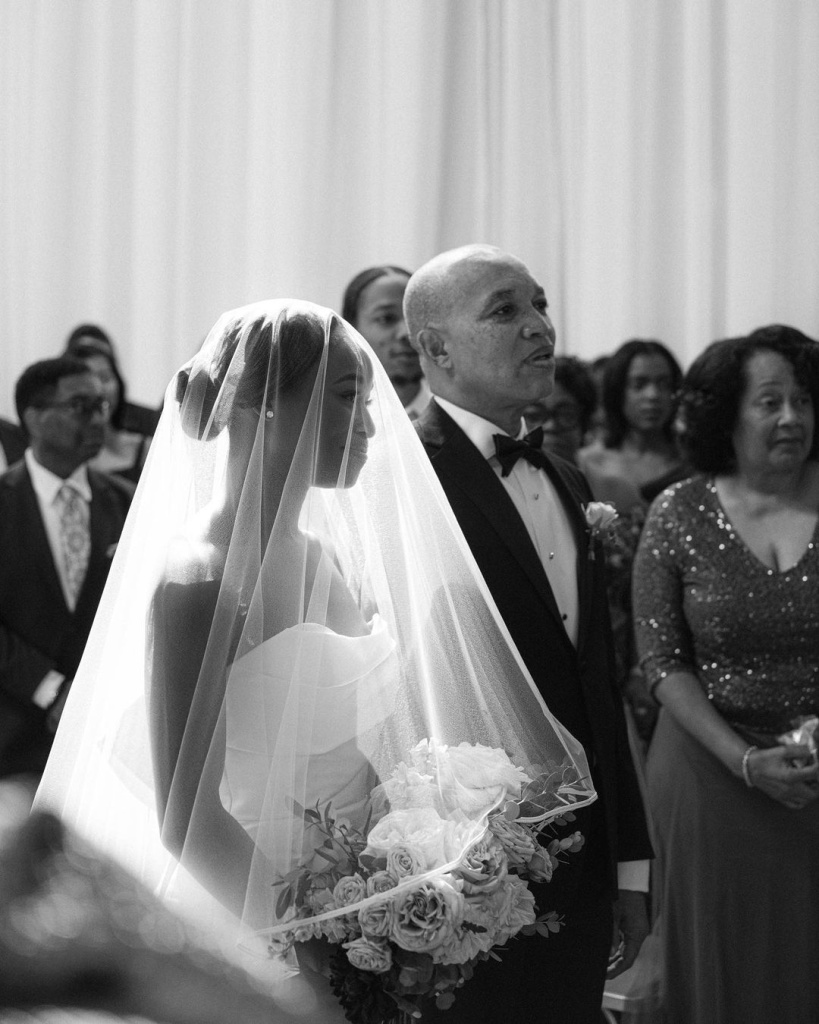 Who is Candace Sims? She's an aficionado of all things elegant, timeless, and romantic in the world of Chicago wedding photography services. She's the kind of photographer who gets that little flutter in her heart from the thrill of capturing unfiltered moments of joy. With a career spanning 11 dazzling years, she's been shedding light on these emotional rollercoaster days, always ensuring they're bathed in the most glorious light!
Capturing the exquisite moments that are as unique as your grandmother's secret pie recipe is Candace's true passion. She believes in a dynamic duo approach - dancing hand-in-hand with the wedding planner (not literally, but you get the gist) to guarantee a wedding day smoother than a freshly ironed suit. Always ensuring the communication channels are as open as a summer window. With a comfortable count of 20 weddings per year, she's also super flexible. Need a multi-day wedding shoot? Check. Engagement sessions? Check. Heirloom albums? Check. Fancy print products? Oh, darling, double-check!
Got pre-wedding jitters about striking that perfect pose? Candace's pro tip: strut your stuff in front of a mirror, maybe even hit record, and create a mood board to manifest that wedding vision. And if you're really looking to amp up your wedding game, why not hire a fashion stylist?
Rachael Osborn Photography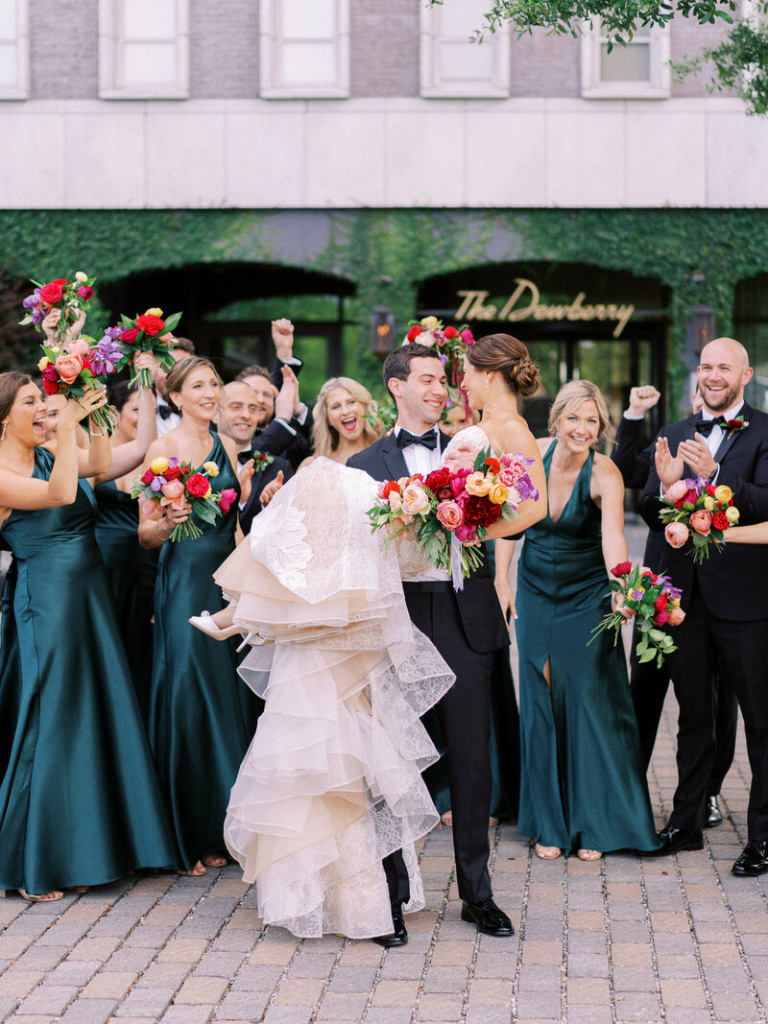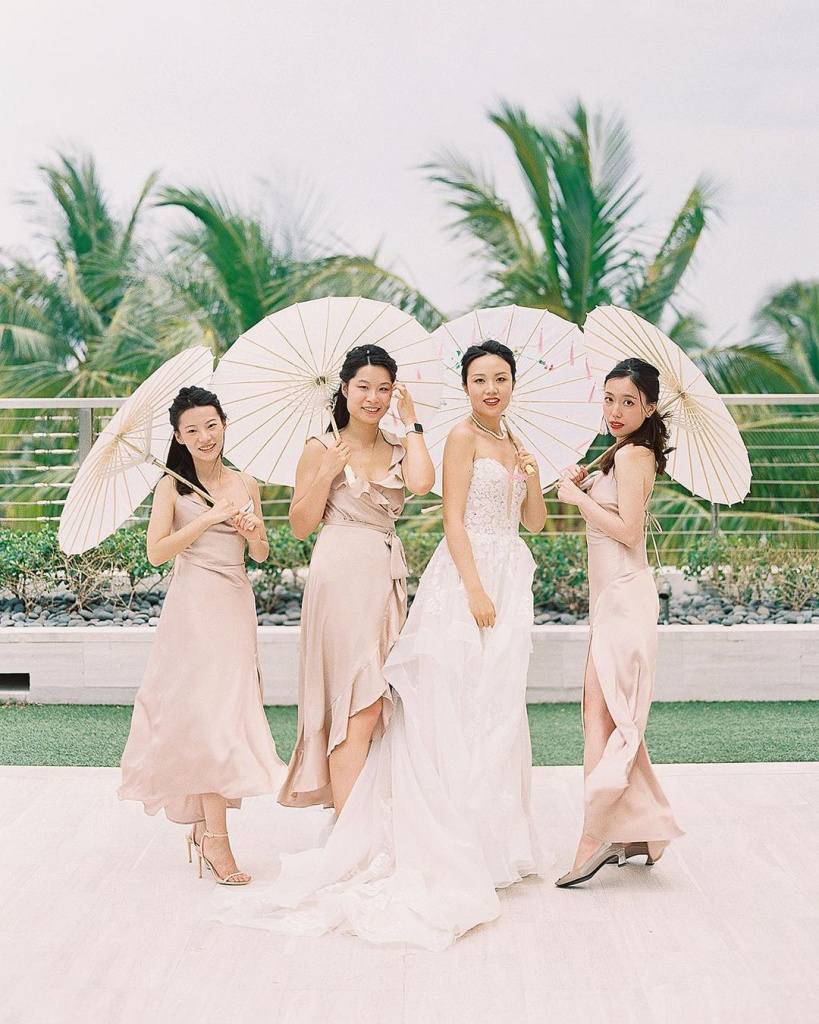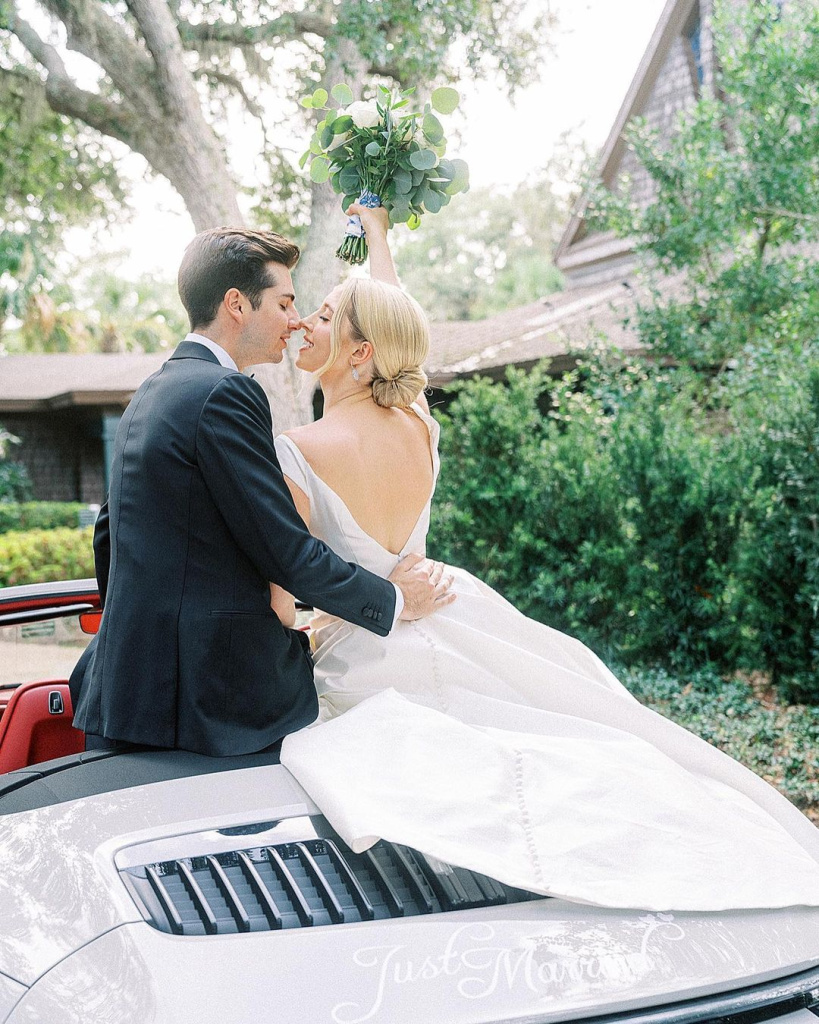 Let's embark on the journey, one snapshot at a time, to paint a vivid picture of Rachael Osborn Photography, a top wedding photographer in Chicago. If you ever wondered what passion looks like through the lens, you're about to find out!
Just as many of us used our allowances to buy candies and toys, young Rachael was investing in Kodaks. She's been entranced by the world of photography since her childhood, smitten by its spellbinding magic. Photography, to Rachael, is not just clicking pictures but seizing moments – immortalizing impermanence.
Her style is a nostalgic throwback combined with a zest for vibrant colors. The classics have always inspired her, but it's those old-school Kodak films that truly resonated with her soul. Every image is crafted to mirror the film-inspired aesthetic, with those shot on film requiring little to no touch-ups. For Rachael, being a photographer is not just a job—it's a privilege. Her primary focus is joy, happiness, and hope. And we're pretty sure this is what we all need a bit more of in our lives.
Now, we can't help but highlight her commendable approach towards her clients. Behind every perfect shot is a plethora of not-so-glamorous tasks – from collaborative timelines to detailed shot lists. And, she's more than willing to customize packages tailored to her client's needs. A mere 20 weddings per year? Yep, that's the cap to ensure undivided attention.
Ian Rempel Photography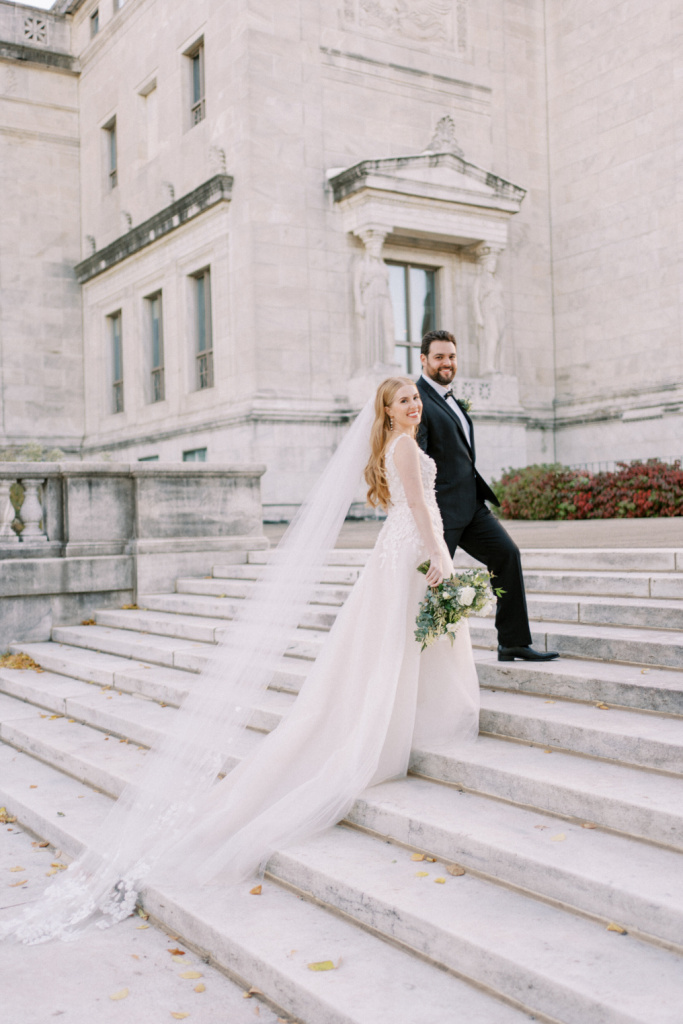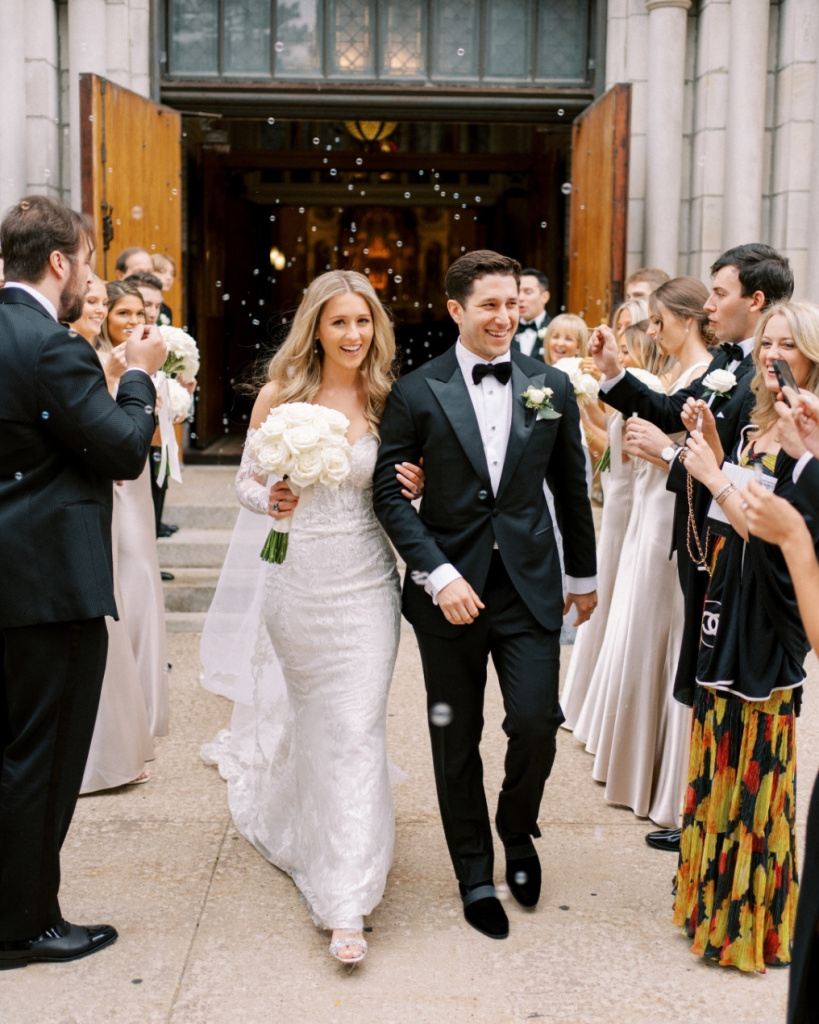 Meet Ian Rempel, or as we'd like to affectionately label him a photographer in Chicago you should know in 2023. For starters, this man isn't just about snapping pictures. For the past 7 years, he has been immersing himself in the lives of his clients, relishing their unique moments, and gifting them a tangible slice of their memories. Now, isn't that something special?
Dive into his portfolio, and you're in for a visual treat. We're talking elegant and fine art photography that's bursting with joy! With his trusty digital camera in tow, Ian seamlessly blends modern technology with a touch of nostalgia, using simple editing techniques to mimic the high-end look of classic film. His approach to clients is all about listening, understanding, and tailoring every snap to the unique tapestry of your story. He's all about ensuring that not only are your pictures top-notch, but your experience is memorable too. And if you're thinking of saying "I do" amidst the romantic backdrop of Italy, he's your guy! Destination weddings? Yes, please!
However, a word to the wise. If you're planning on securing a date with him, remember he can only be at 20 weddings a year, giving his heart and soul (and of course, his fantastic photography skills). And while his expertise does come with a price tag, every penny is worth the lifelong memories he delivers.
Lindsey Taylor Photography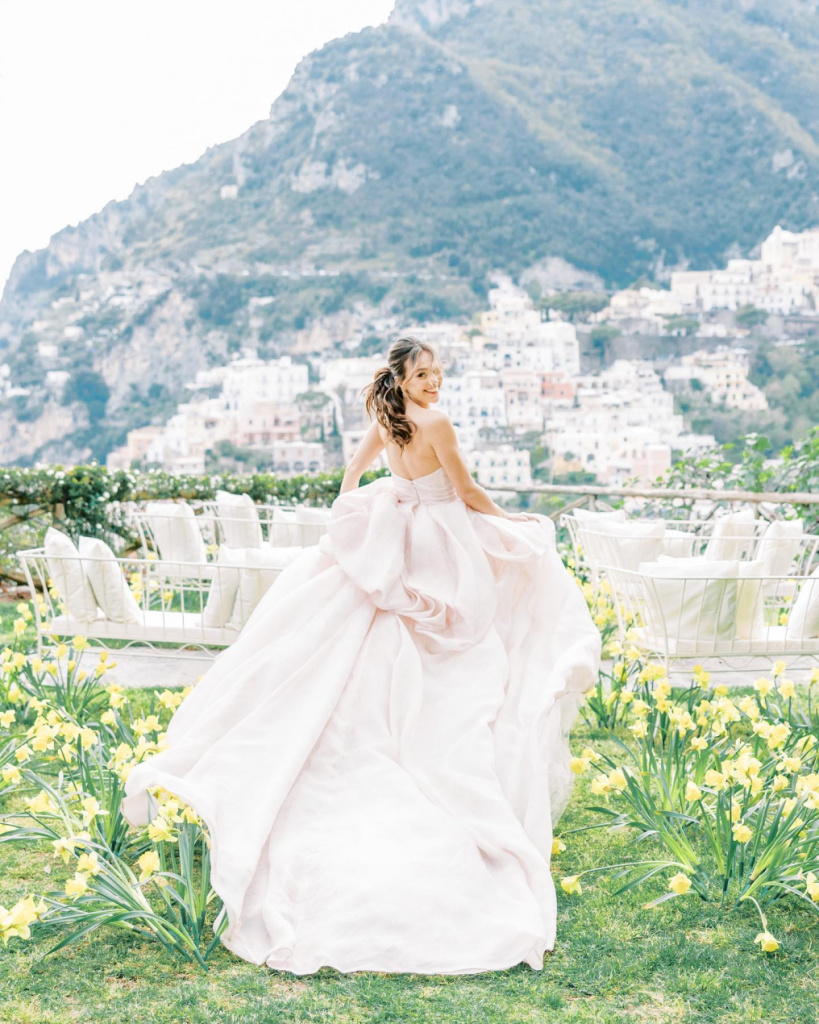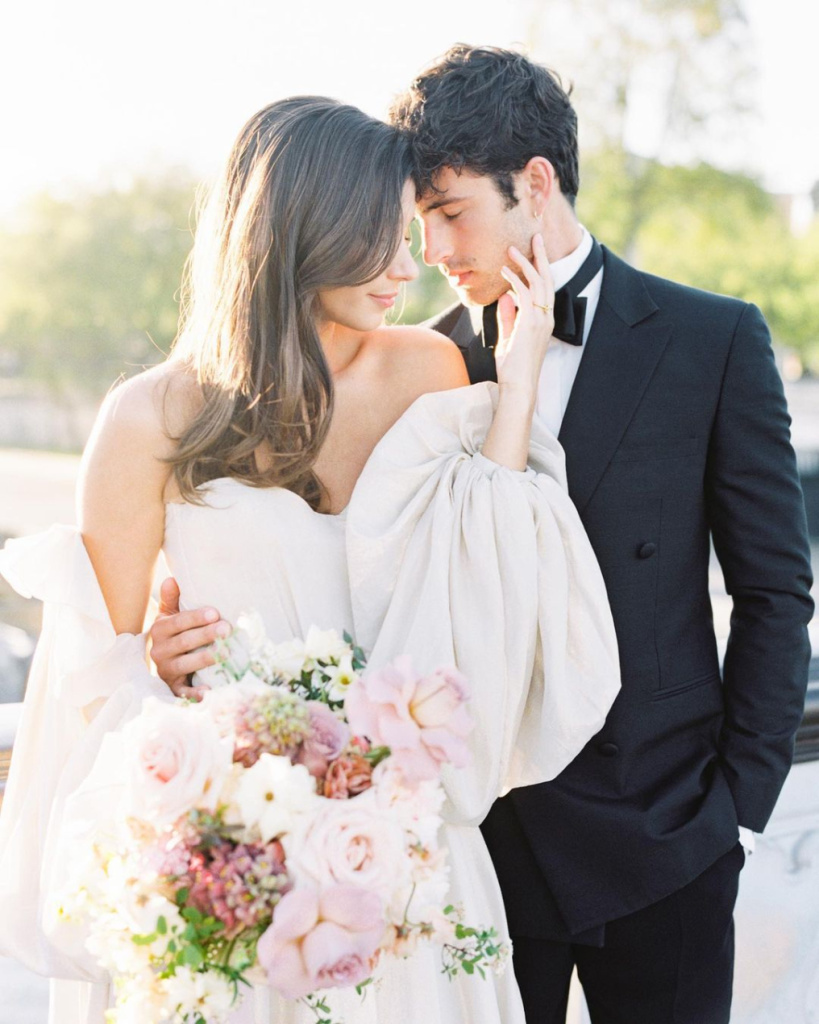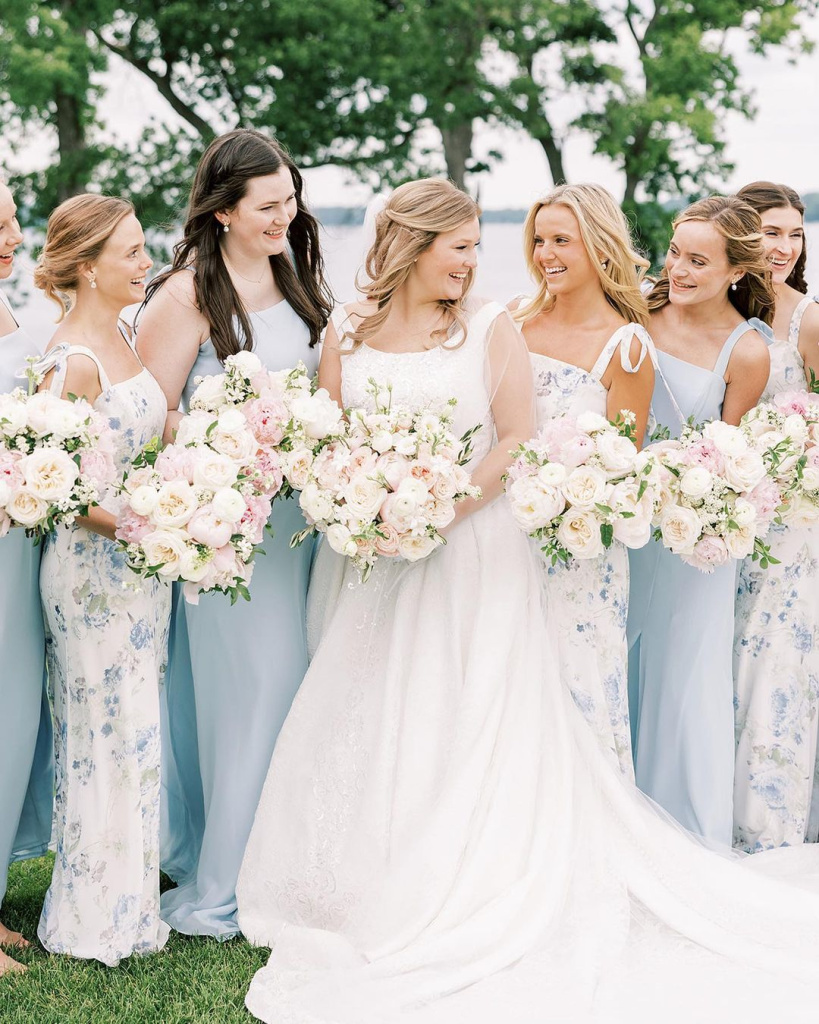 Lindsey Taylor is a vibrant soul who has an immense love for capturing heartwarming moments, and who we are proud to mention in this list of top wedding photographers in Chicago, IL!
From her earliest memories, Lindsey's world revolved around photography. A twist of fate and an experience with a lifestyle blogger later, she discovered her penchant for transforming her zealous passion into a thriving business. She's not just any photographer; she's a maestro of ethereal, effortless, and luminous shots that echo timeless joy. One peek at her work, and you'd feel as if you were wrapped in a warm embrace of golden sunlight. Oh, and we bet you've never met anyone who adored weddings as much as Lindsey. After her own 'I dos', her appetite for the whimsical world of weddings only intensified.
But here's the part that truly touches our hearts: Lindsey doesn't merely capture pictures; she crafts stories. Relationships are the heartbeat of her profession—the beautiful tales of couples, the trust they place in her, and the friendships she forms along the way. Photography for her is about immersing herself in the emotion, the story, and the very heartbeat of the moment. She believes in soaking in every second, every emotion, every tear, and every bout of laughter.
Elle Taylor Photography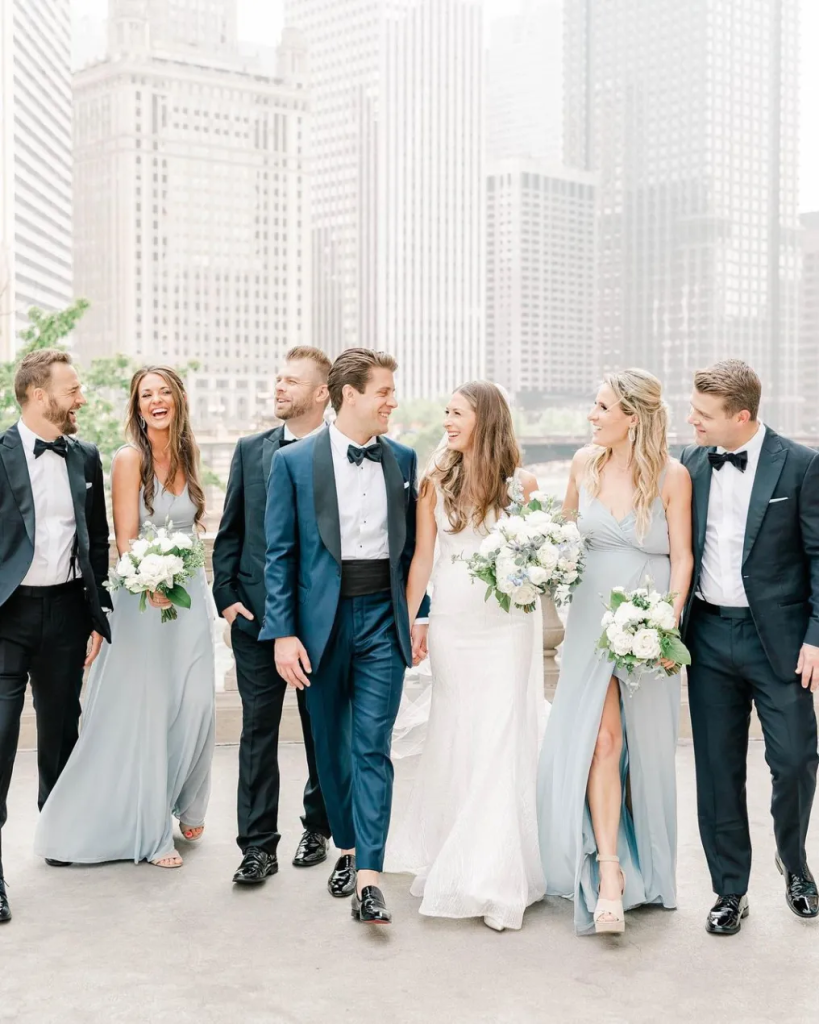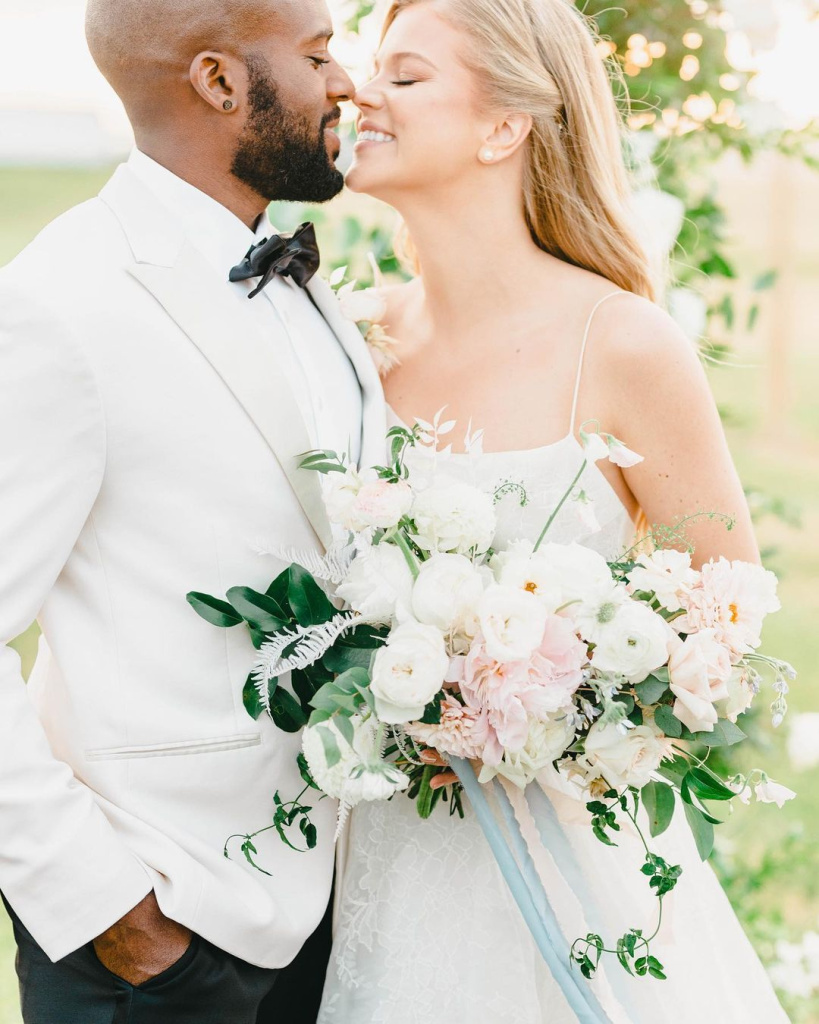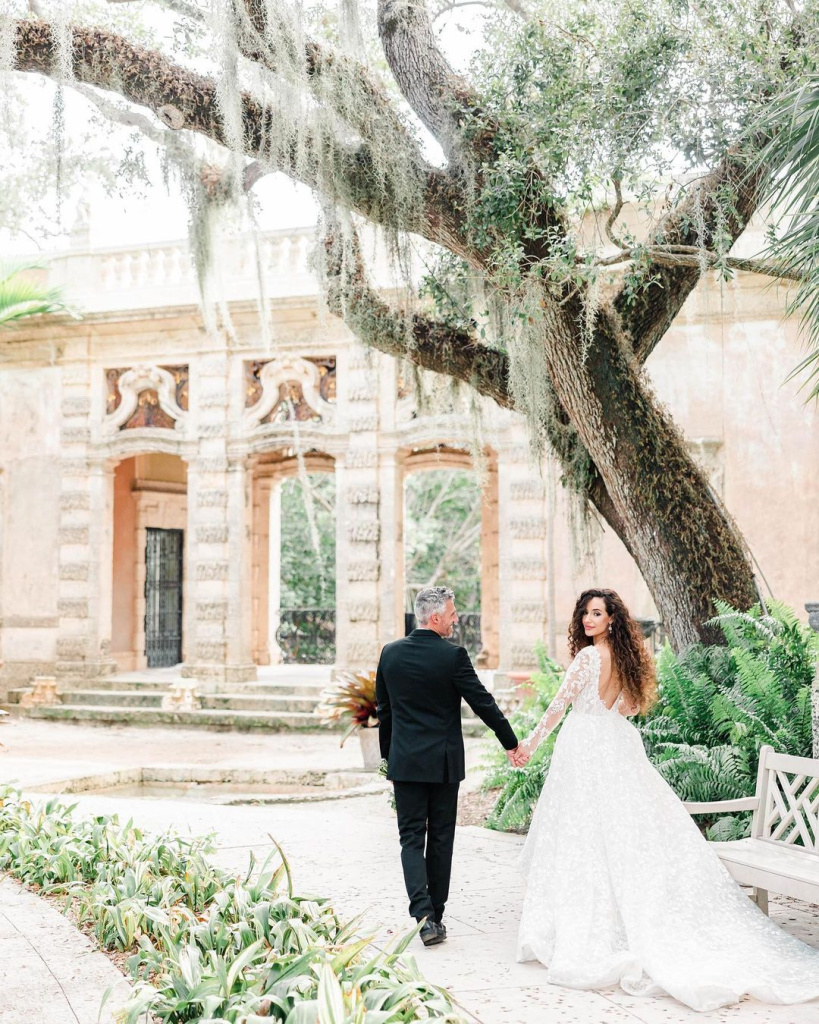 Elle hails from the bustling streets of Chicago and serves the most joyful of couples, making sure they have splendid memories to treasure. She's all about capturing the spirit and laughter behind each moment, ensuring your gallery will have your friends and family going "aww" for years if not decades.
She's been at this game for 7 years! Her style? Light, joyful, timeless - exactly what her clients say! And her toolkit? State-of-the-art Canon digital cameras, the magic of natural lighting, and those special touches for dark spaces and receptions. She hand-edits each snap, ensuring that they scream authenticity, emotion, and pure unadulterated joy!
When it comes to working with couples, Elle's got it down pat. Preparation guides, detailed questionnaires, planning calls - she ensures the dream wedding photos become a reality. While she comfortably handles about 20 weddings a year, she's open to custom packages. And if you're planning a wedding across the seven seas or in your backyard, Elle's got you covered! She's ventured coast to coast, even internationally. And her top pick so far? Charleston, South Carolina.
In essence, if you're on the hunt for a photographer to book in Chicago, the one who brings warmth, love, and sheer expertise to every click, Elle has all you need. Just remember to add those personal touches to make your photos truly yours, and let Elle guide you!
Tim Tab Studios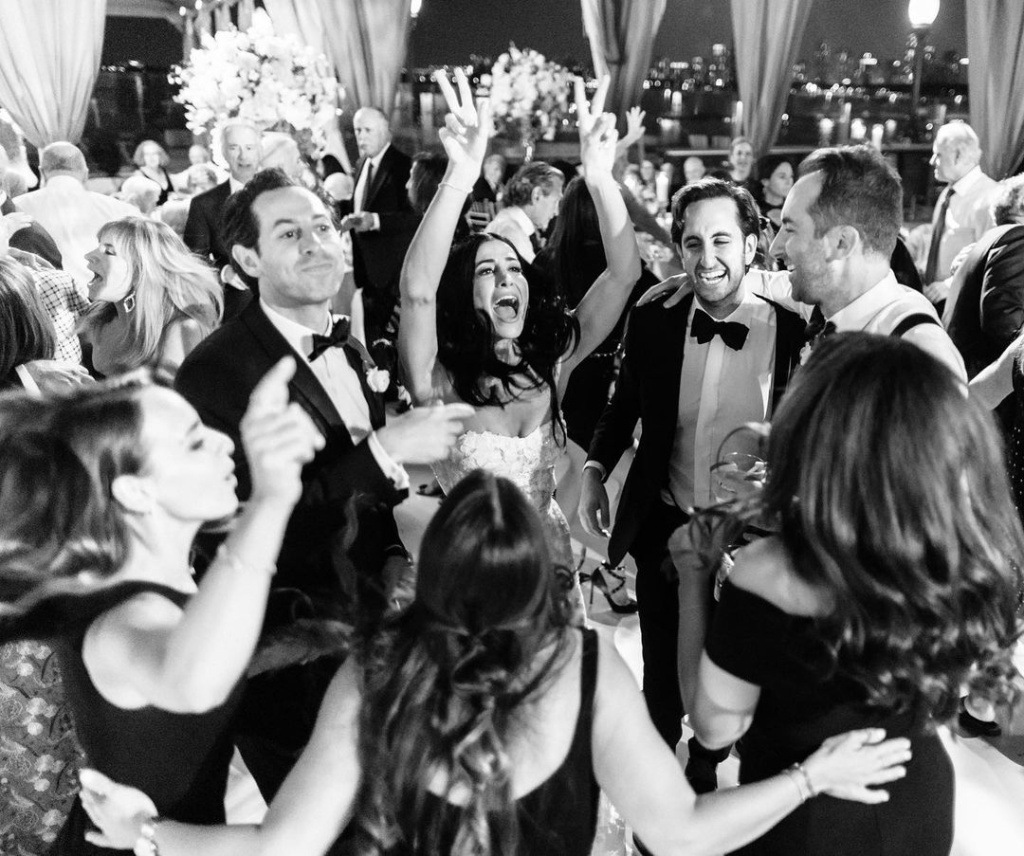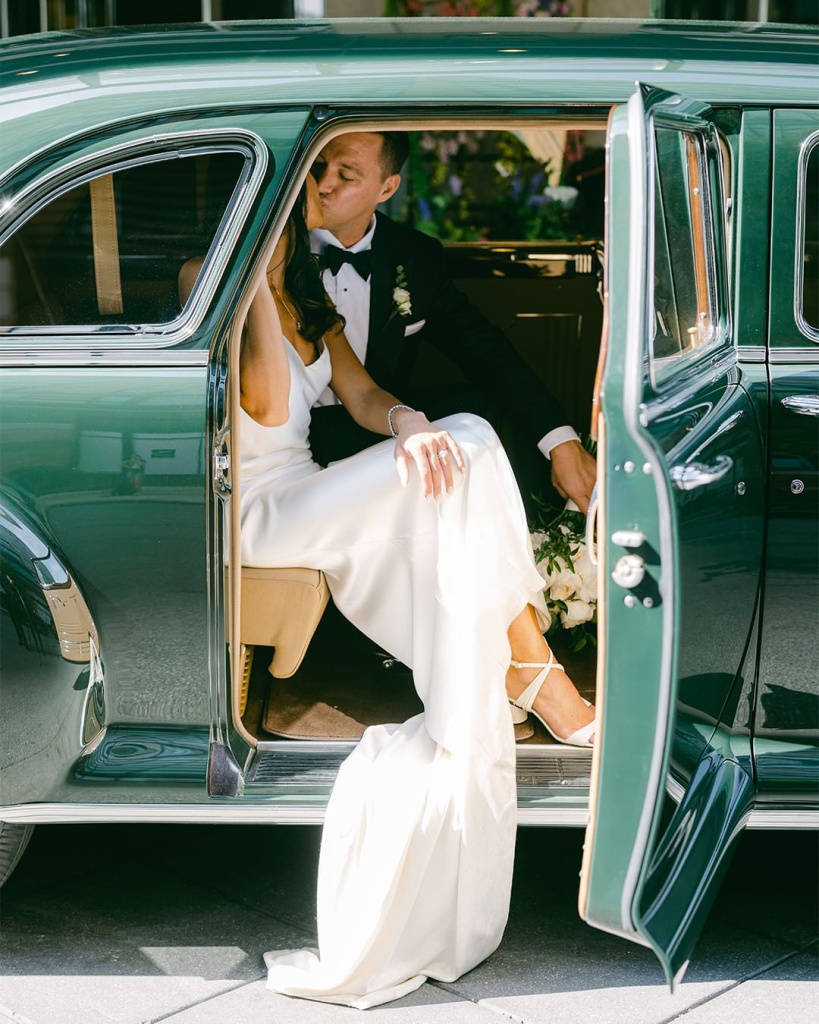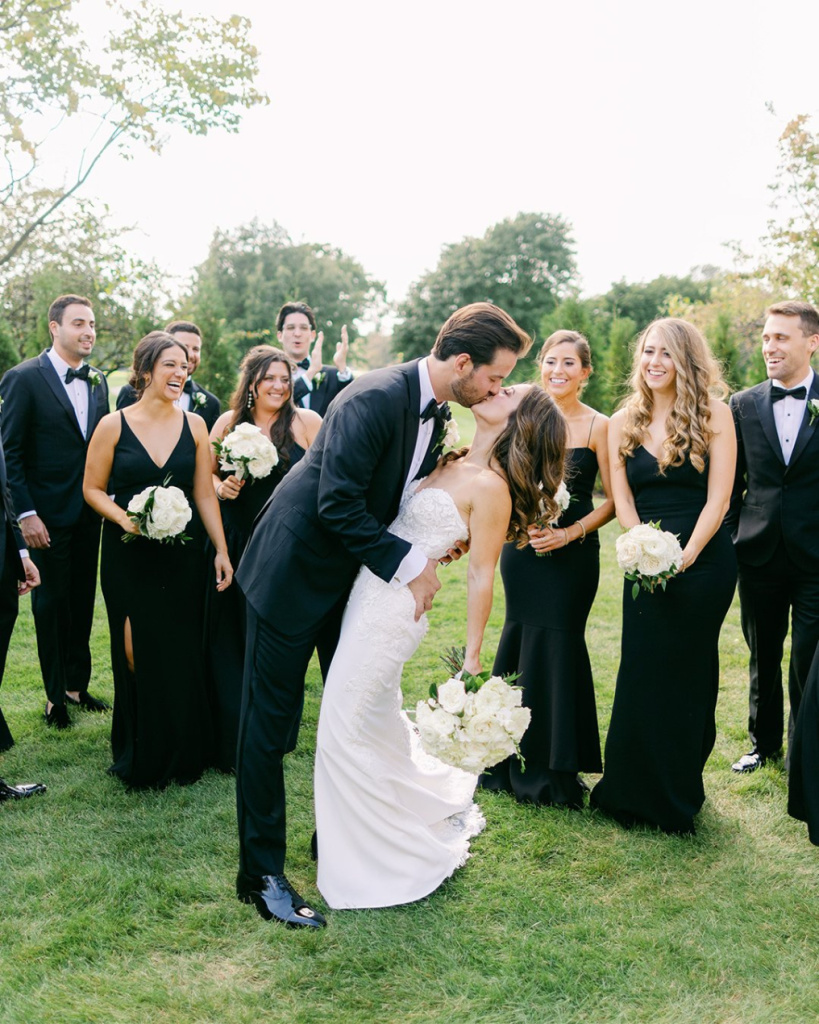 Get ready to dive into the vibrant world of Timothee Tabailloux, or as we like to call him, the 'Party Photography Pro' from Tim Tab Studios and one of the top 10 local photographers in Chicago!
Timothee hails from the picturesque landscapes of France but, in a plot twist, swapped croissants for deep-dish pizza when he relocated to Chicago at the sprightly age of 18. His journey began after college, where instead of settling into the buzzing world of TV broadcasting, he was pulled into the joyous realm of weddings. Why? Well, turns out, our man here is quite the party enthusiast.
By now, Timothee's been in the photography game since 2008. His style is bright, crisp, and absolutely joyful. Now, while the thrill of being at parties and basking in celebratory vibes keeps him hooked, what really lights up Timothee's world is ensuring that couples relish their special day. His mantra? He never wants weddings to feel like mere photo ops but rather as a thrilling party with a sprinkle of picturesque moments. Smart, right?
What's more, he absolutely adores heading back to his roots for destination weddings. France, with its romantic aura, remains his top pick. His only tip for clients? Come prepared to unleash the fun, because guess what? The best photos emerge when you're having a blast!
It's clear now, isn't it? Chicago isn't just a city of fierce winds and deep dishes; it's also a hub for some of the wedding photographers who can capture the most intimate moments in the grandest of styles. We've laughed, we've swooned, and we've marveled together. Until our next visual escapade, keep those smiles candid and that passion for photography burning bright. After all, in the hands of the top professional wedding photographers in Chicago, even ordinary moments become extraordinary memories!