Top 10 Best Wedding Caterers in New York
Publication date:

09/08/2023

Updated:

09/11/2023
Ever found yourself amidst wedding planning chaos, wondering, "Where on earth can I find the best wedding catering New York City has to offer?" Totally get you. If you're not settling for just any plate but want those mouth-watering, insta-worthy dishes that'll have guests chatting for months, you're in the right place. Now, here's the scoop: We're diving deep into the most romantic and rave-worthy NYC wedding catering services. Ready to discover the top 10? Put on those bridal shoes and let's waltz through the flavors of love!
Abigail Kirsch Off Premises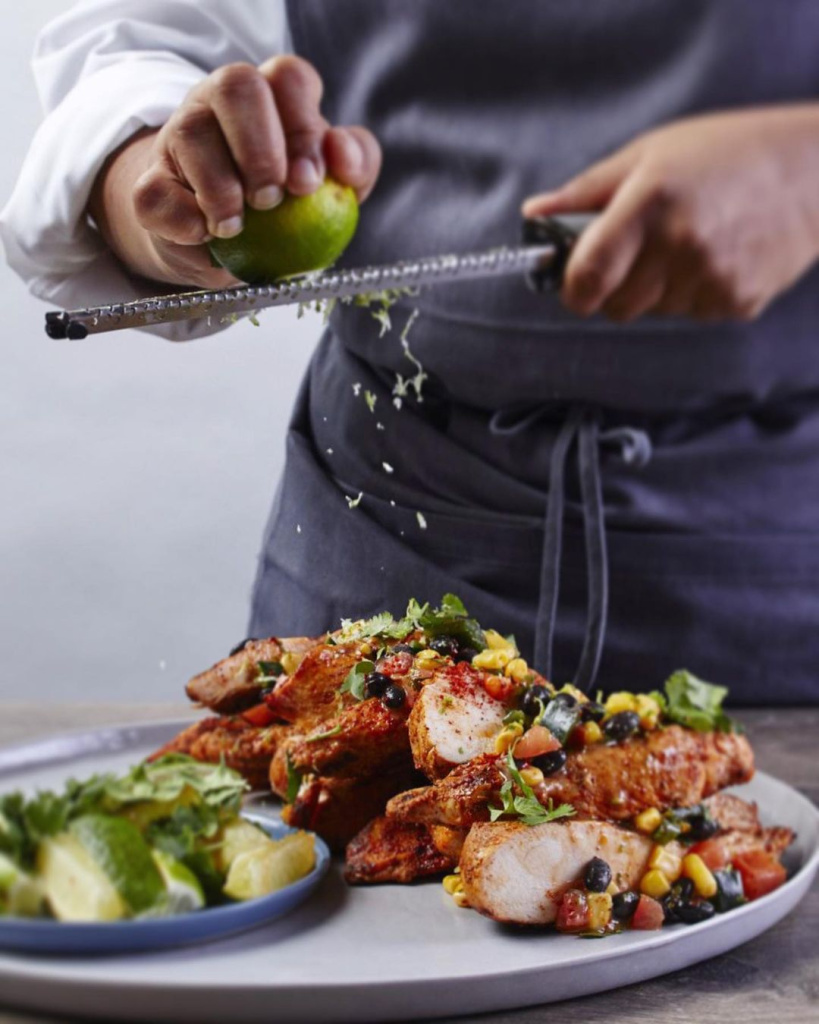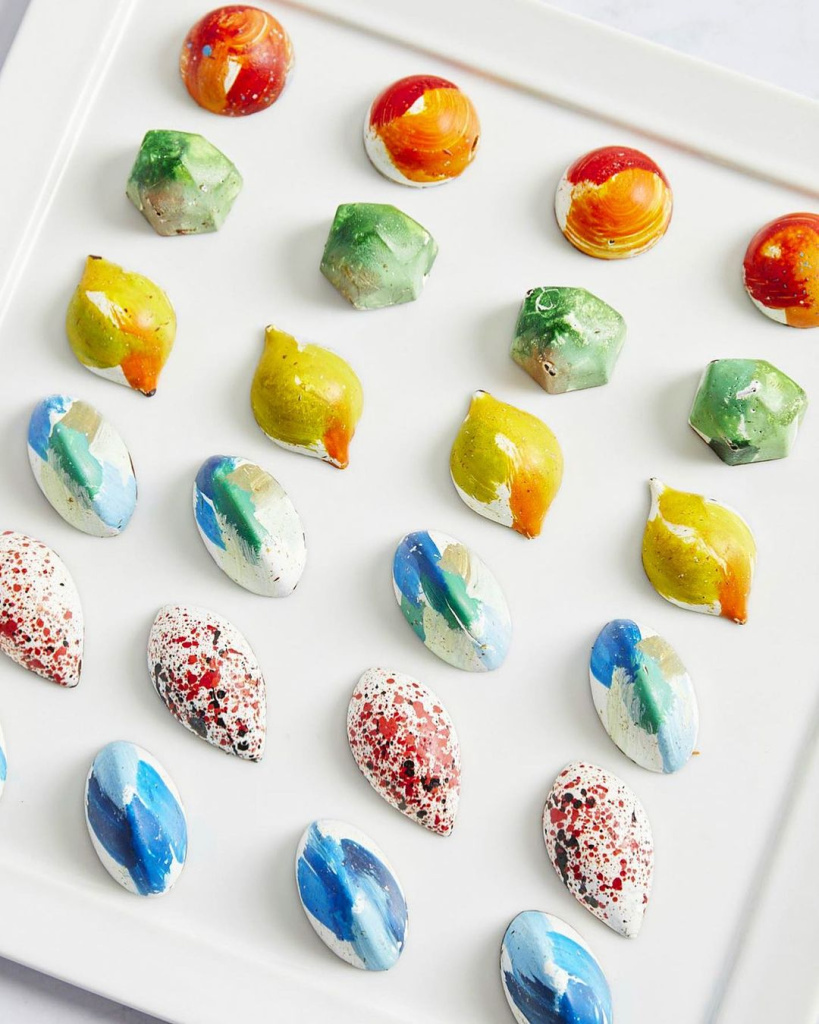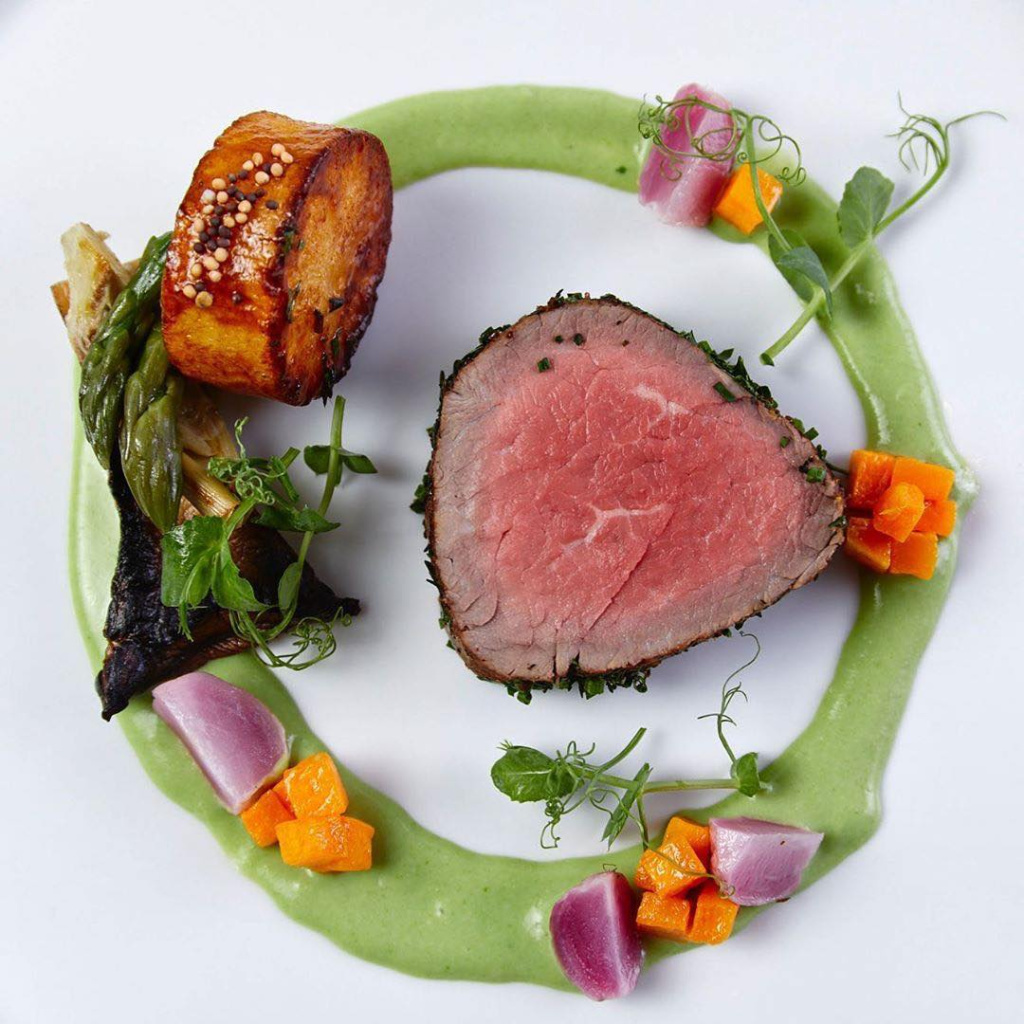 If you're seeking a tale of culinary romance, flair, and impeccable taste, let us whisk you away on a gastronomic journey through the life and times of top caterers in New York City, the renowned Abigail Kirsch catering service.
What makes this catering service stand out? They're driven by a commitment to perfection. From the smallest touches to the biggest challenges, they're always pushing the envelope. What do they love most about their job? Creating memorable moments for weddings. There's nothing like seeing the joy on couples' faces and receiving heartfelt thanks. It's a true reward for them. What's their unique edge? Their unwavering dedication and the complete experience they provide. They're not just about food; they're about creating an event where you feel like a pampered guest. Using only the best ingredients, they create dishes that are flavorful and align with the couple's vision.
Keeping with trends, they're also offering more vegan, gluten-free, and dairy-free dishes. So, if you have specific dietary needs, they've got you covered with delicious options. And if you're planning a wedding in the heart of the Big Apple, remember this advice: It's your day, so choose dishes you adore. Trust in the best catering in NYC to ensure everything is perfect. After all, the meal is not just for filling up; it's a part of the whole celebration.
Gaurav Anand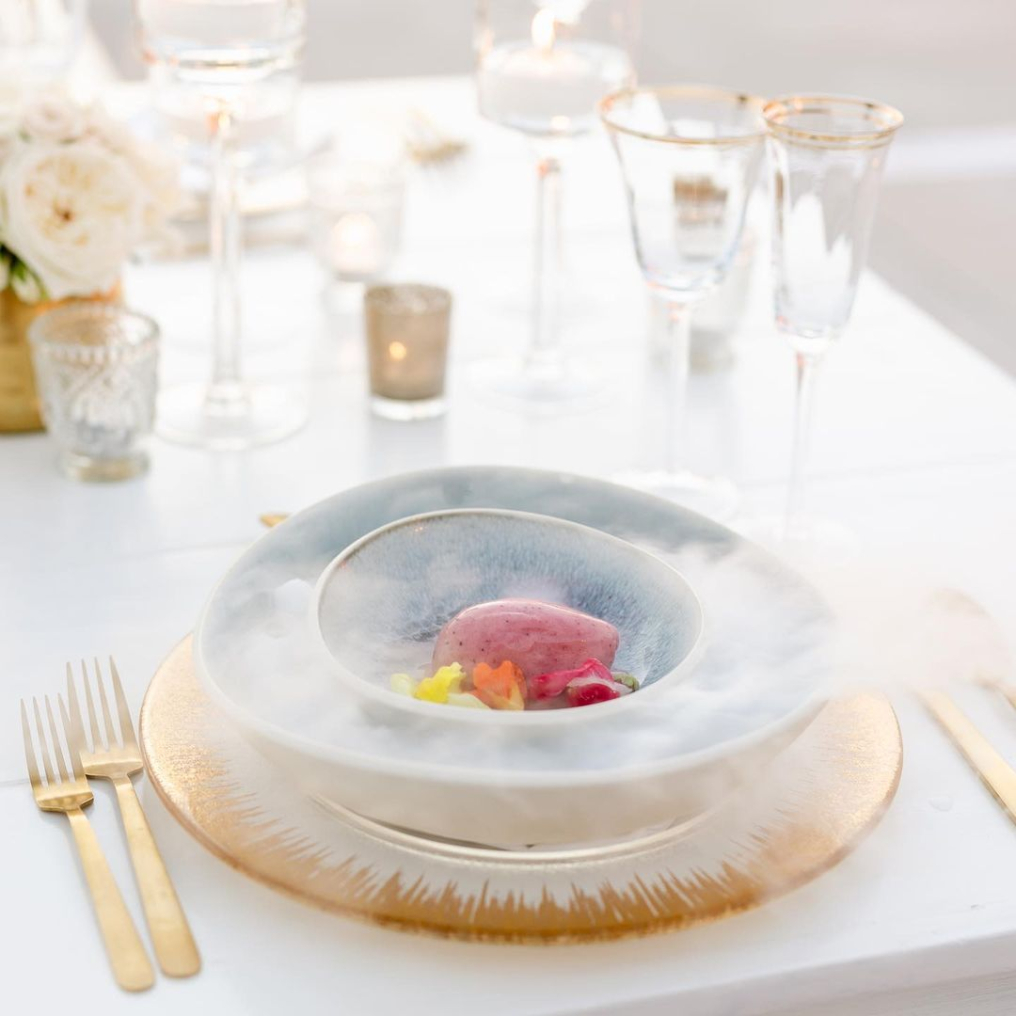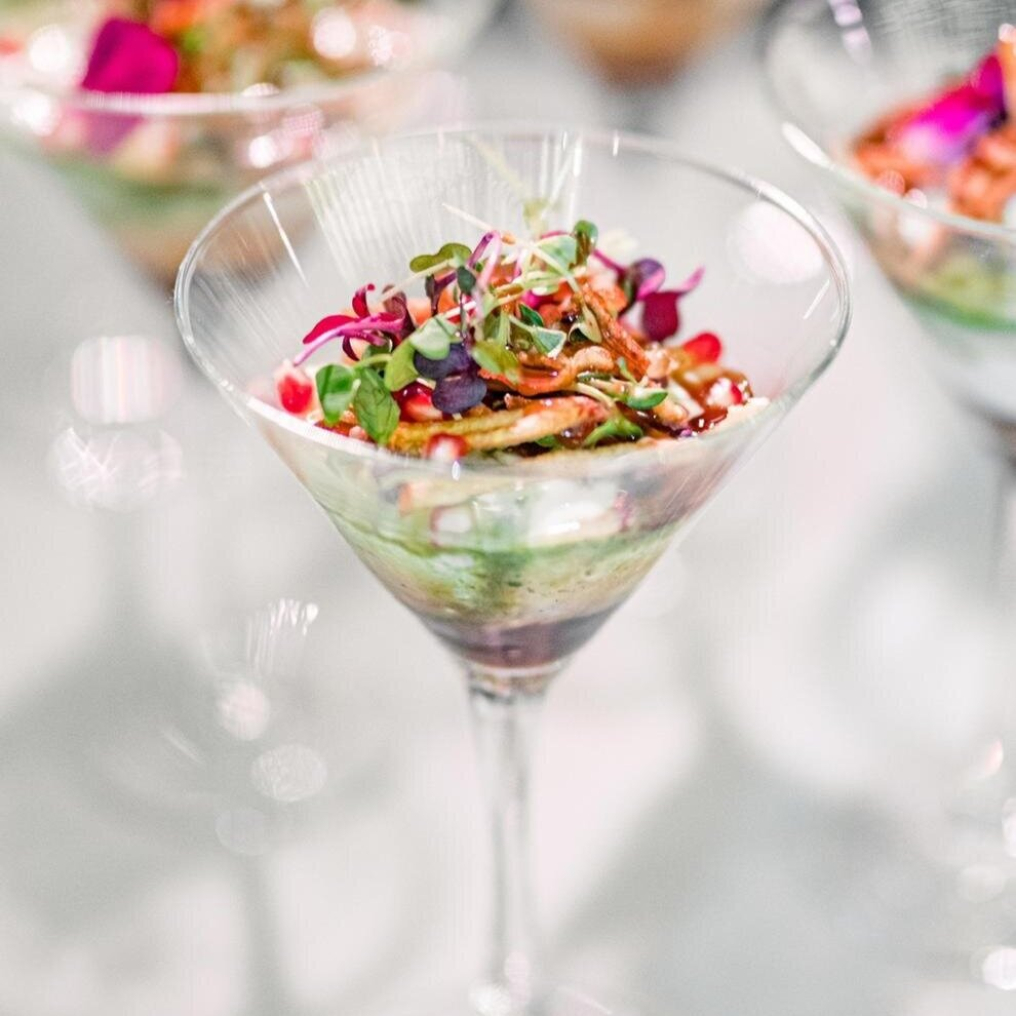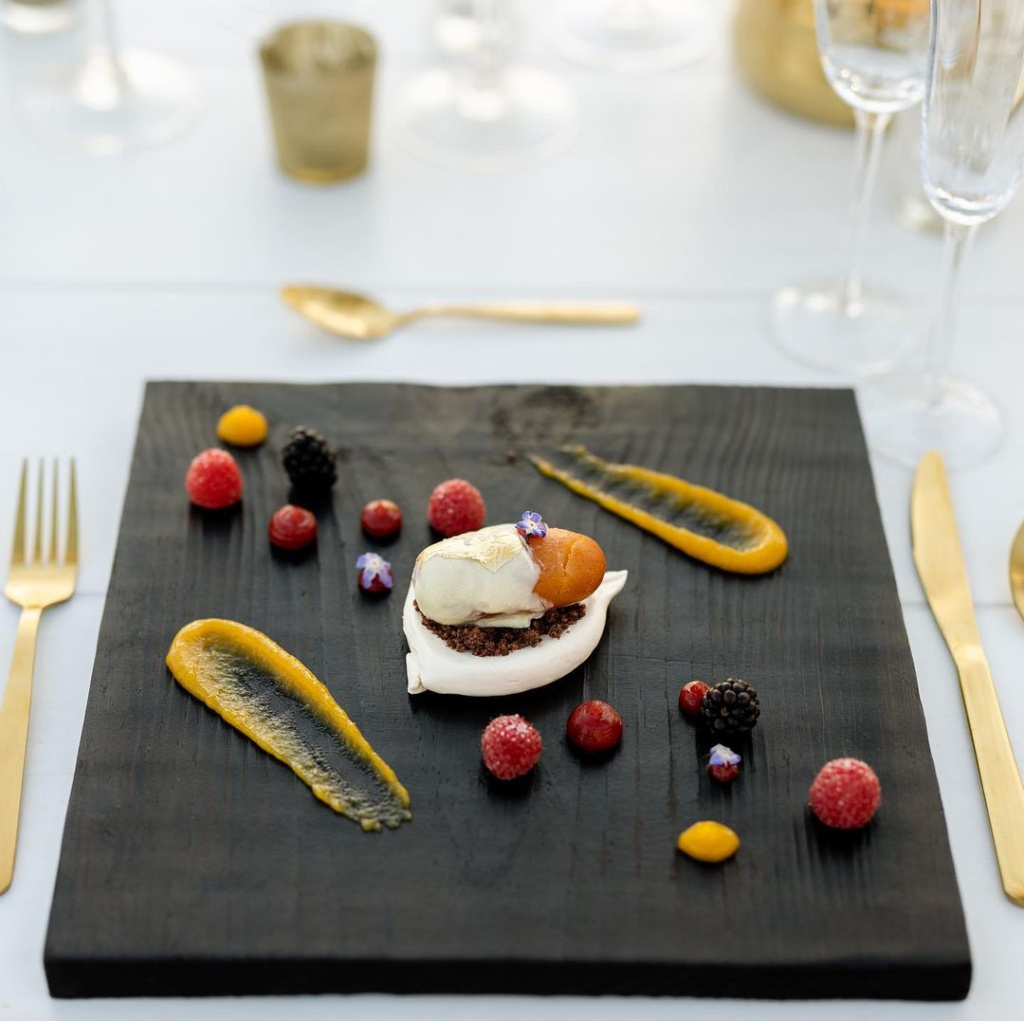 Talking about the best event catering companies to hire in NYC we must mention Gaurav Anand! Here's why they're special.
Their Origin Story: Originating from the colorful tapestry of India, Gaurav was inspired by the global cuisines showcased at lavish weddings back home. Upon landing in the U.S. and witnessing the standard buffets, he decided that wedding food deserved an upgrade. From that point onward, they've been serving once-in-a-lifetime food experiences.
Their Motivation: Each smile, and every heartfelt 'thank you' from couples and families fuels their passion.
On Trend: They're all aboard the destination wedding train, understanding the allure of unforgettable memories and value for money.
Culinary Skills: From vegan to Jain and everything in between, their custom menus cater to every plate.
Taste Before You Feast: They offer an extensive tasting session, ensuring you embark on a gastronomic tour before finalizing your menu.
Cultural Mastery: Whether it's a traditional American wedding or an intricate Indian affair, they seamlessly weave in traditional dishes, creating a menu as diverse as the world itself.
Capacity: They serve 20-25 events annually. Their pièce de résistance? A grand feast for 700 guests. The secret ingredient? Collaboration and an unyielding spirit.
Deborah Miller Catering & Events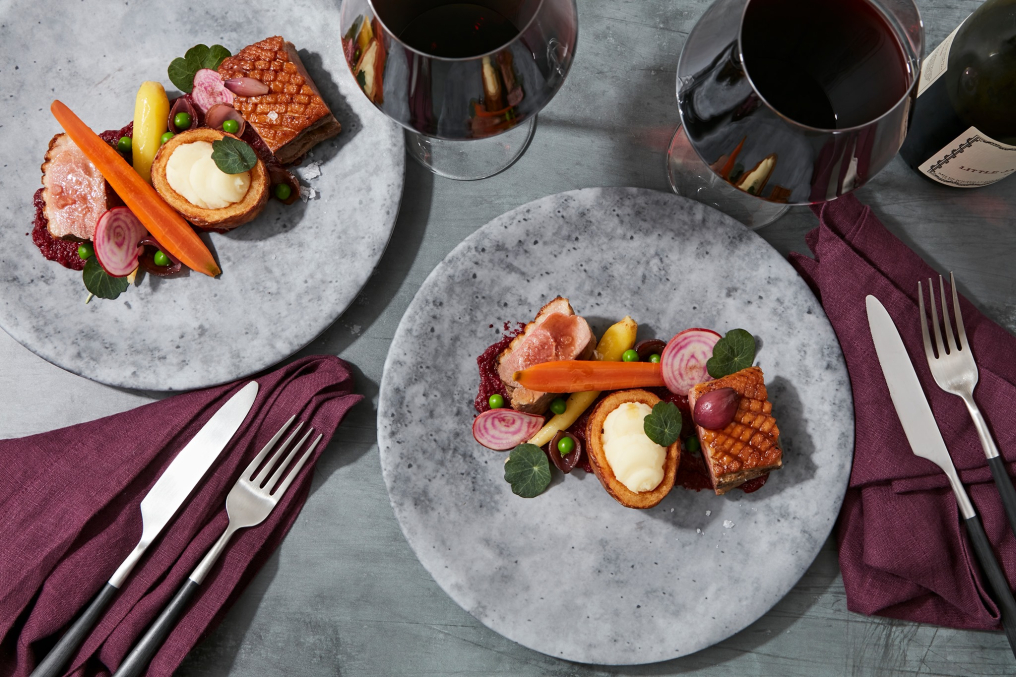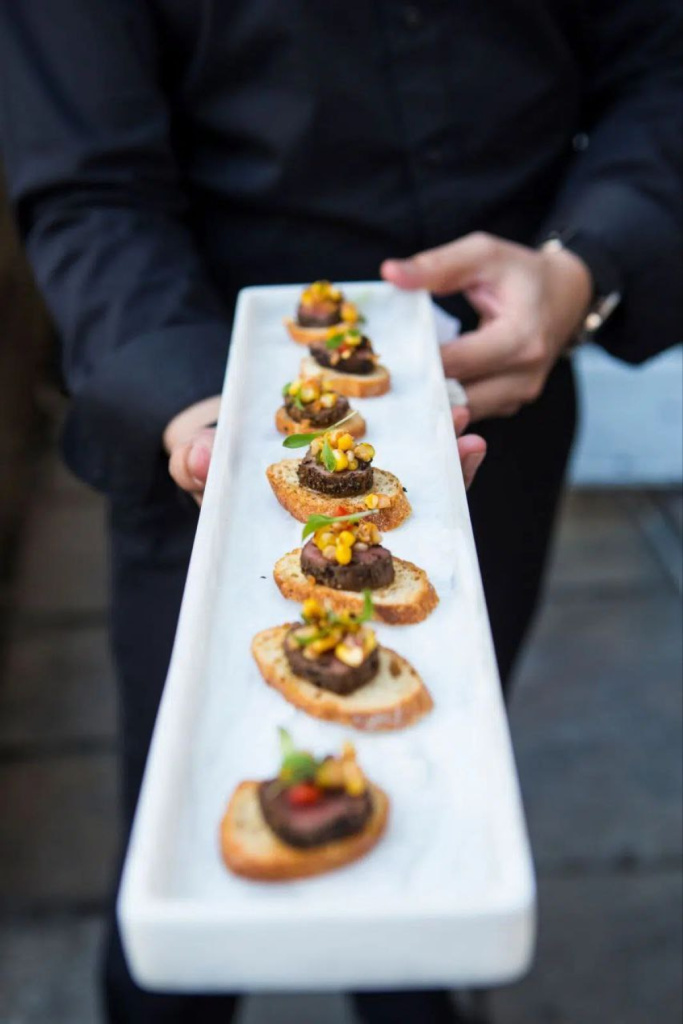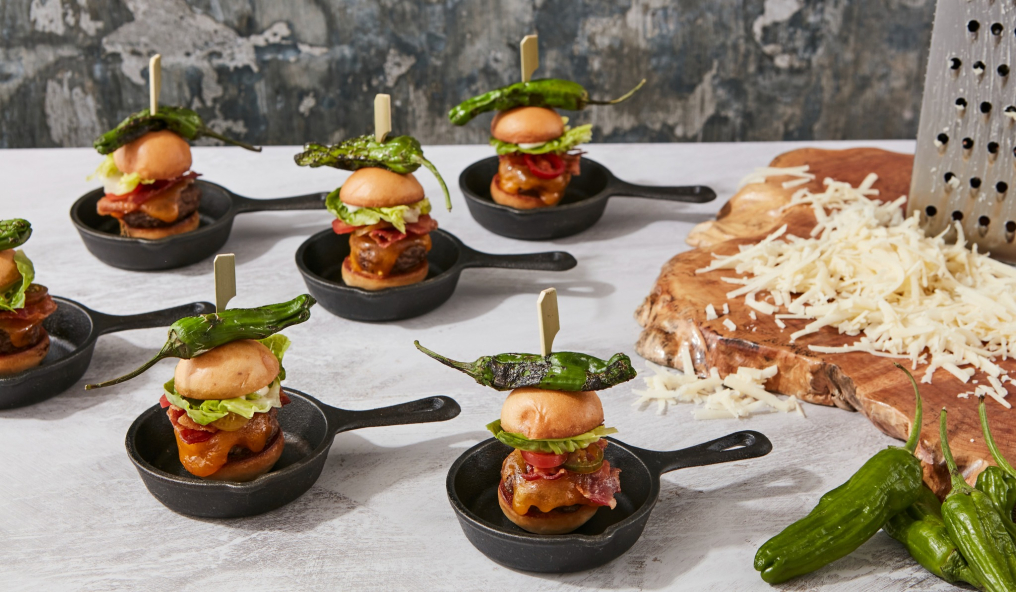 Meet the top 10 best catering companies in New York: Deborah Miller Catering & Events. What makes them special in the vast sea of caterers? They're not about the 'one-size-fits-all' approach. Every plate they serve is a reflection of the couple's unique tale, preferences, and even their cultural nuances. One of their favorite parts about this job? It's the incredible tapestry of love stories they get to be part of. From blending various culinary traditions to celebrating love in all its avatars, they truly relish the challenge.
Remember those times when you felt elated supporting your local farmer? Well, you're not alone. The latest trend has couples opting for sustainable and locally sourced ingredients, all thanks to the rising trend of NY catering. Throw in some interactive food stations, and voilà! You have a modern wedding feast. By the way, couples get to taste, experience, and savor every bite of their potential menu. Guided by a dedicated team, they are introduced to every flavor and ingredient. It's like taking a sneak peek into their big day. Just when you thought they only do food, they surprise you. Event planning? Check. Table rentals? Check. Linens and décor? Double check. They are a one-stop solution to make weddings as seamless as their soufflés.
CxRA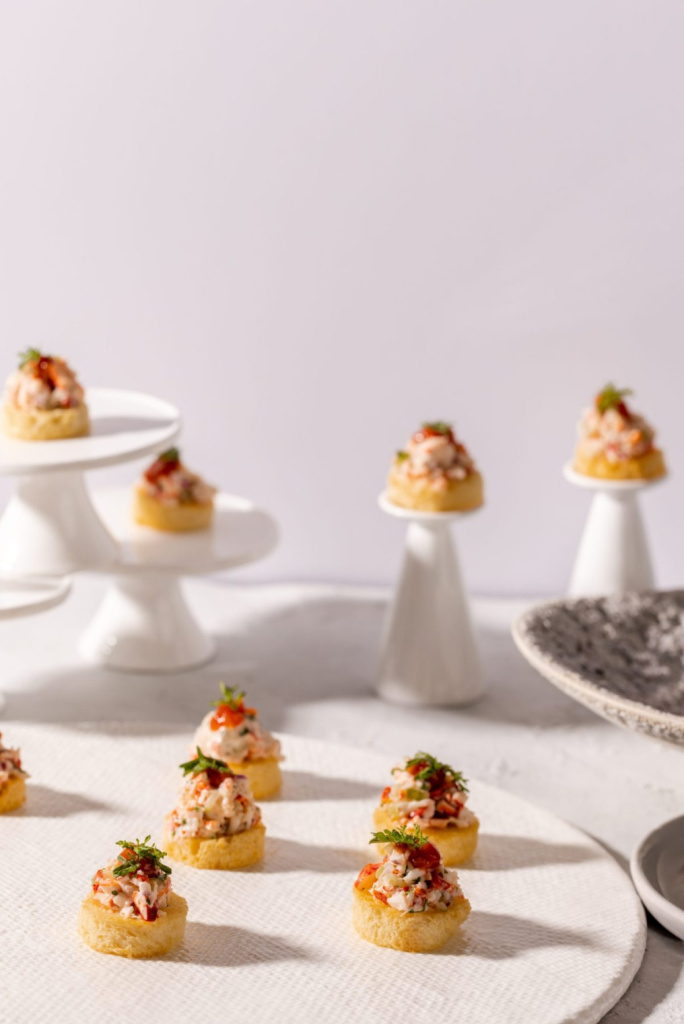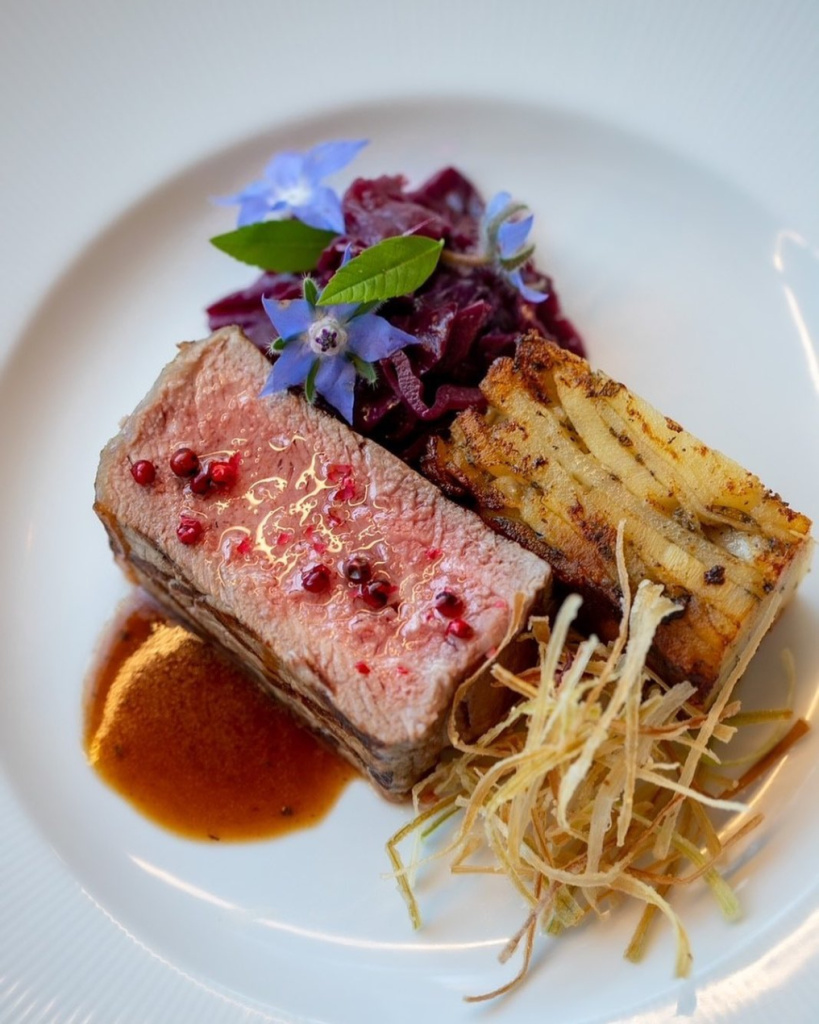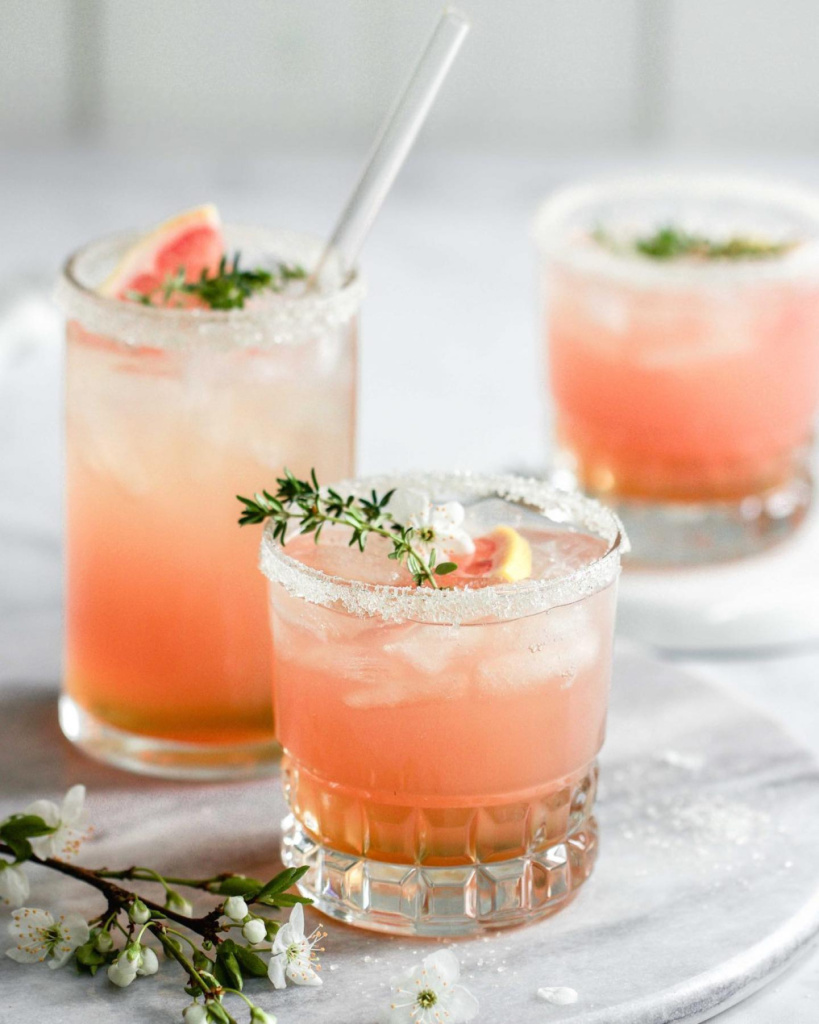 Let us paint you a picture of one of the best 10 caterers in New York, CxRA! And trust us, by the end of this, you'll be as hungry for their unique flavors as we are for another great story!
Why Choose CxRA?: Simply put, they've got the "it" factor. With access to the city's best venues and a constantly evolving menu (because who wants to eat the same thing every season?), they've perfected the art of catering. Throw in their professional team, and diverse clientele, and boom – a recipe for a seamless and flavorful wedding.
A Trendy Touch: Oh, did we mention the famous CxRA carts? Dancing and suddenly crave a snack? They've got you covered!
Food Specialities?: They've got menus crafted to perfection. Vegan, gluten-free, Mediterranean, or something even more specific? No worries, their chefs are basically culinary magicians.
Sampling, You Say?: Now, imagine a state-of-the-art tasting room where you can waltz in and pick your cocktails, main courses and even those sweet treats for later in the evening. Yup, that's how they roll!
Cultural Adaptations: Their 15,000-square-foot kitchen is not just grand in size but also in its ability to produce dishes from all around the world. And if they can't whip it up, they've got connections to bring in the best in the biz.
A Little Nugget of Advice: Choose a menu that resonates with your story as a couple. Maybe it's the dish from your first date or that dessert you both indulge in on movie nights.
Peter Callahan Catering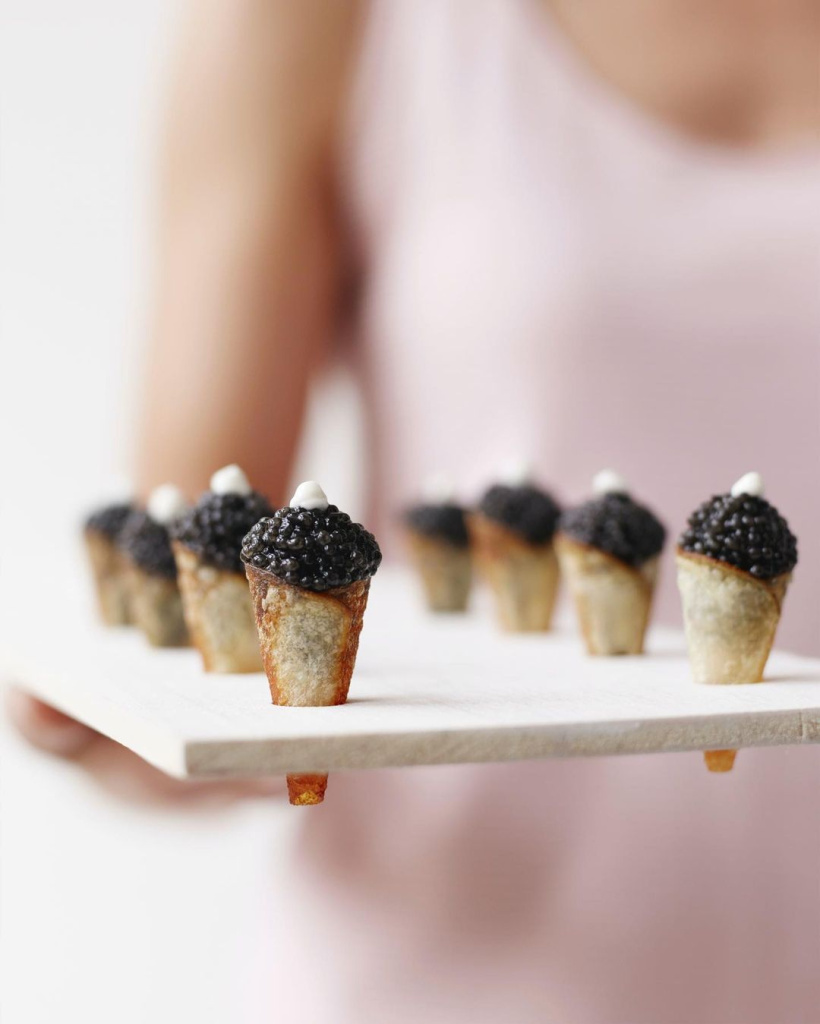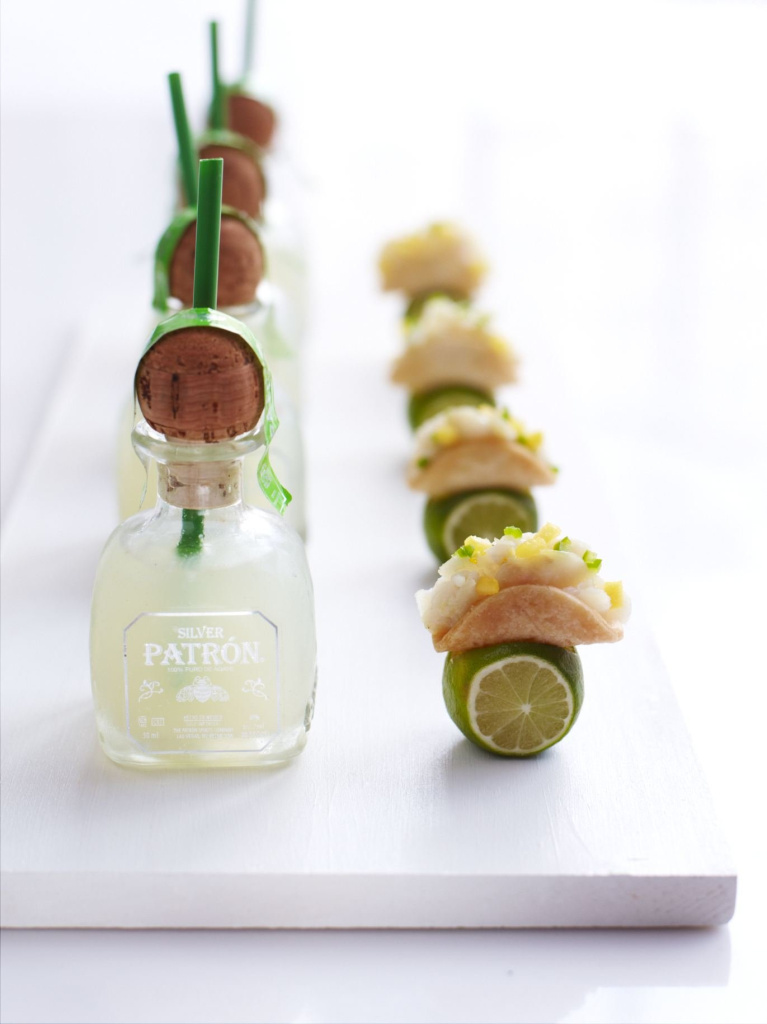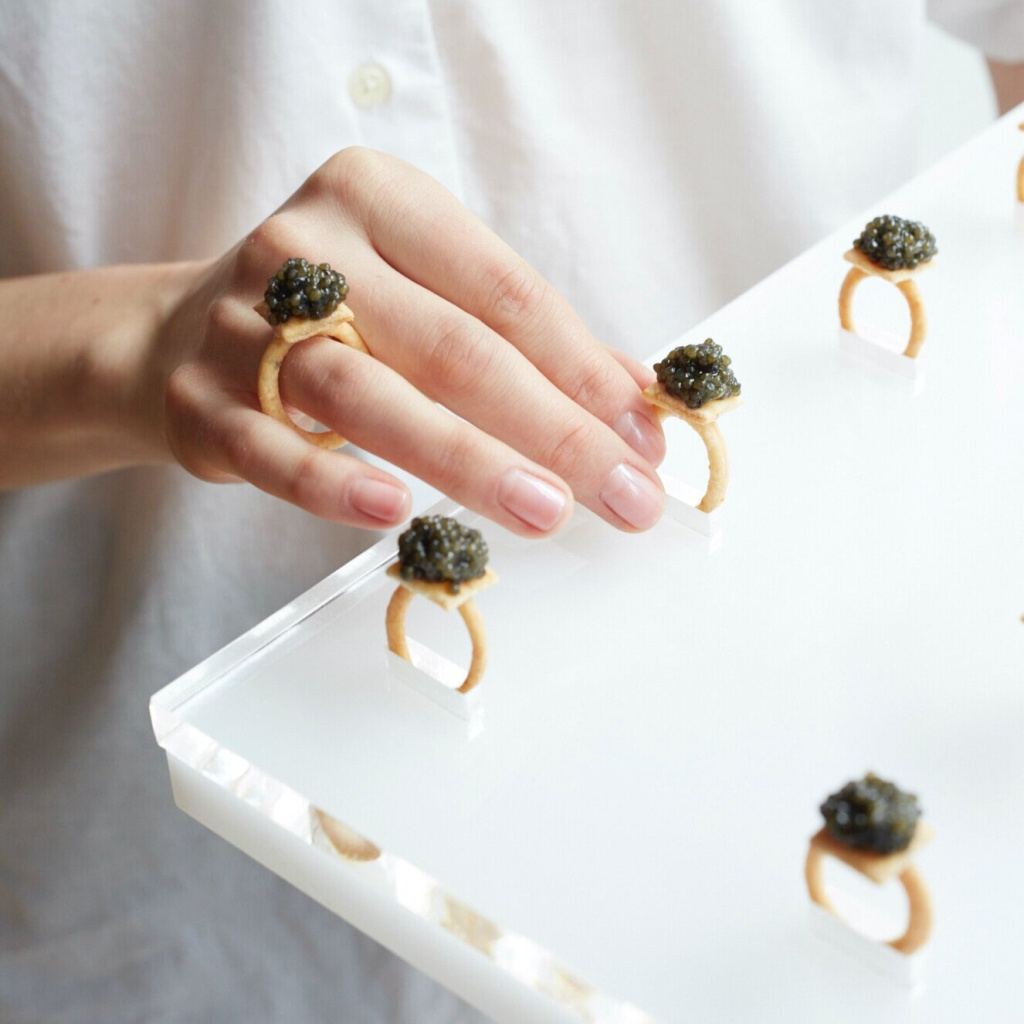 Wondering who else is on the list of the 10 best New York City caterers? Meet Peter Callahan, New York's culinary maestro and the shining star in the bustling city's gourmet sky.
Peter Callahan Catering has been dazzling the culinary scene for over a quarter of a century. Their journey in the glamorous world of catering is akin to an artist painting mini masterpieces. It's not us being overly enthusiastic (okay, maybe a smidge), but their founder, Peter, is credited as the genius behind the bite-sized sensation we all know as the slider. For them, food isn't just sustenance; it's an art. Every dish and drink is a visual feast designed to enchant the eyes and soul long before satisfying the palate. One can't help but admire Peter's innovative vision, particularly in his pioneering designs of custom acrylic and wood food displays. Whether it's hors d'oeuvres, delightful beverages, or an elegant dinner buffet, they present each with unparalleled elegance.
Moreover, Peter, a notable name among the top 10 catering services in New York, is constantly innovating, giving classic favorites a fresh, sometimes playful twist. The attention to detail is breathtaking – from conceptual sketches of trays to their final crafted form. They have a dedicated in-house team ensuring every vision is turned into a tangible masterpiece.
BITE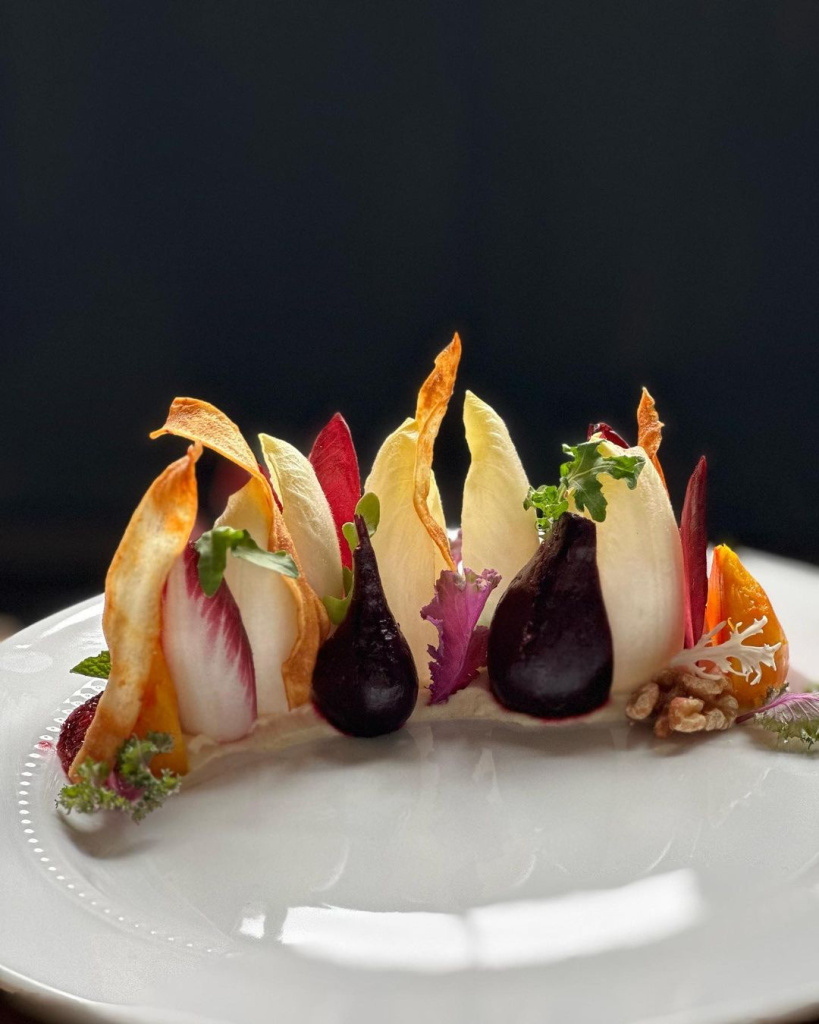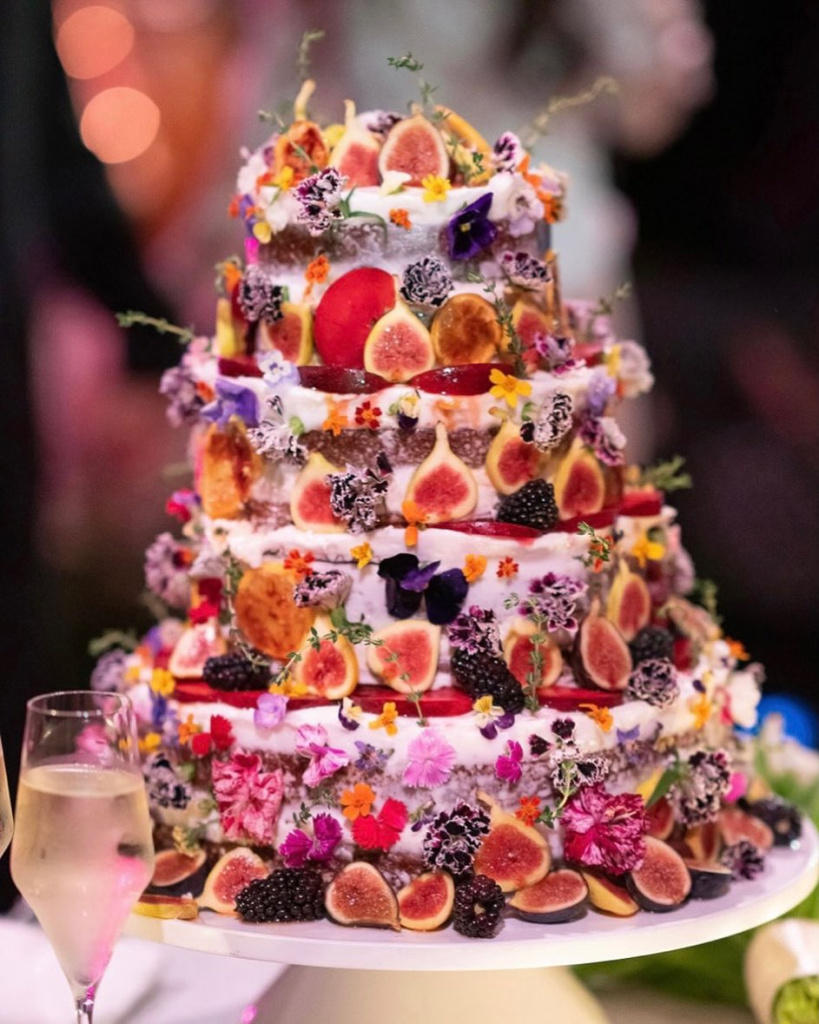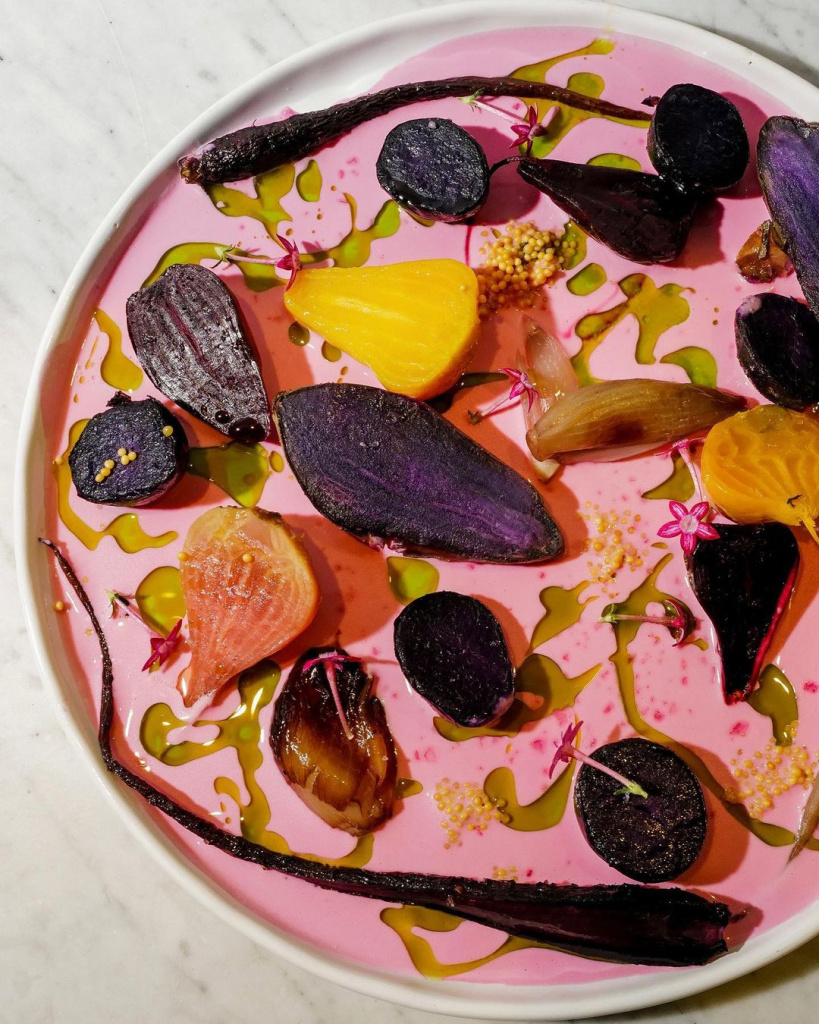 Dive into the story of the best NYC caterers - BITE, a brainchild of the remarkably skilled Scott Skey. Over the course of two decades, BITE transformed into a beacon of hospitality, where the service team shines as brilliantly as their gourmet chefs. Boasting the unique distinction of being the only catering in New York, NY steered by a Michelin and NYT-starred chef, BITE swirls creativity into their dishes like no other. They don't just serve food; they craft culinary narratives. Their clients aren't looking for a mere meal but an epic gastronomic saga and BITE ensures they deliver just that.
BITE believes in weaving a rich tapestry of love stories, cherished memories, and heartfelt legacies through their dishes. They're not just serving up plates; they're dishing out memories that linger for a lifetime. And if you're curious about dietary preferences, BITE's got it covered. Whether you're gluten-free, vegan, or have any other dietary request, they respect and cater to all with utmost dedication.
And here's a piece of advice BITE often shares with couples: Envision your wedding menu as a time capsule. Revisiting it decades later should echo cherished memories, shared culinary journeys, and traditions both old and new.
Acquolina Catering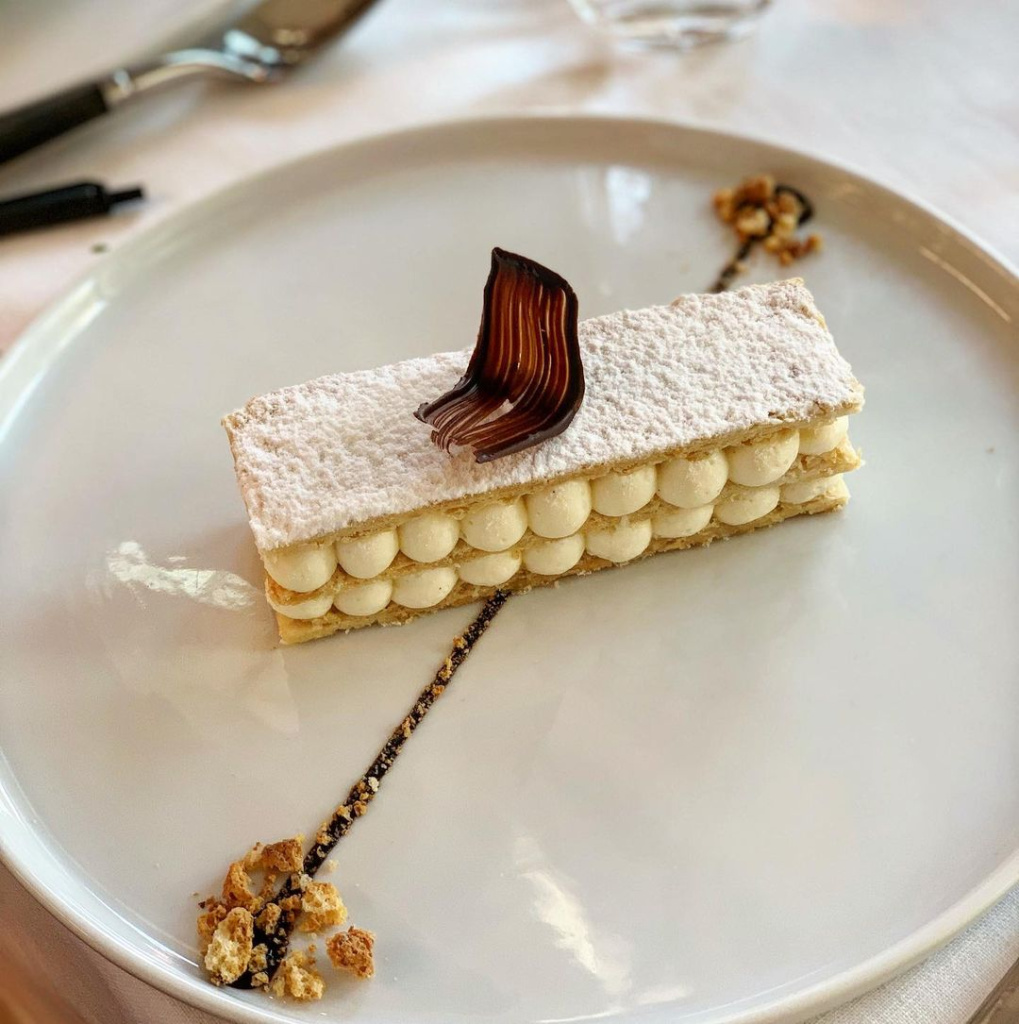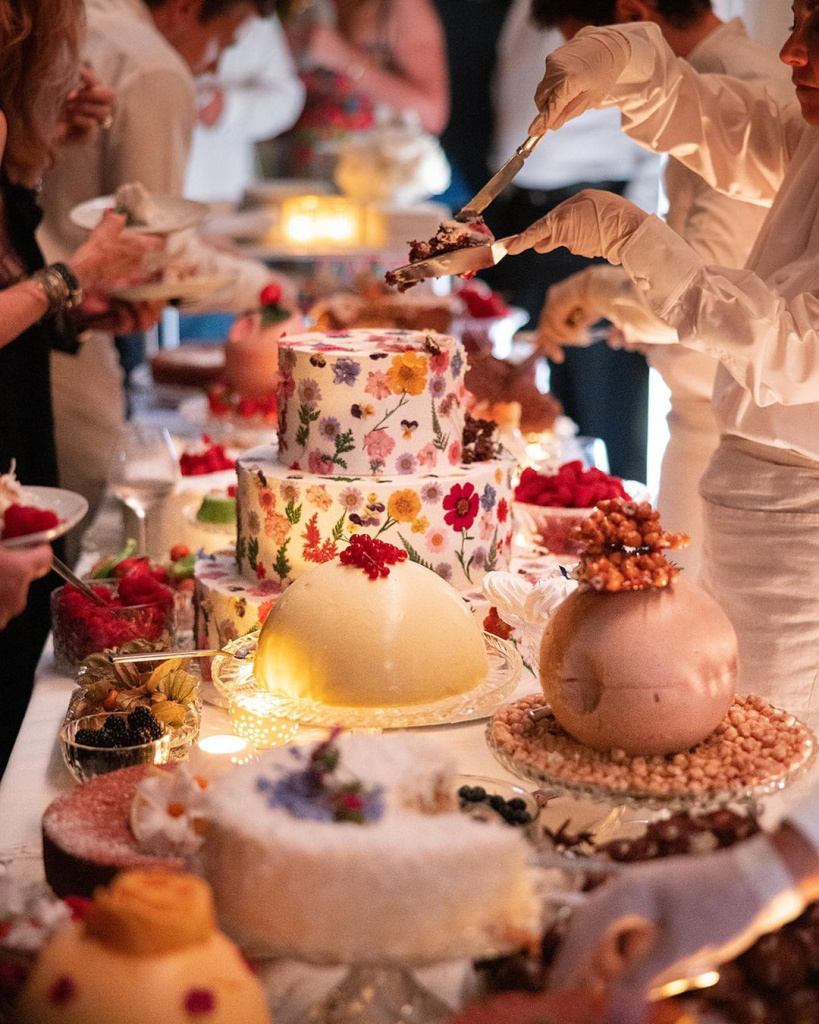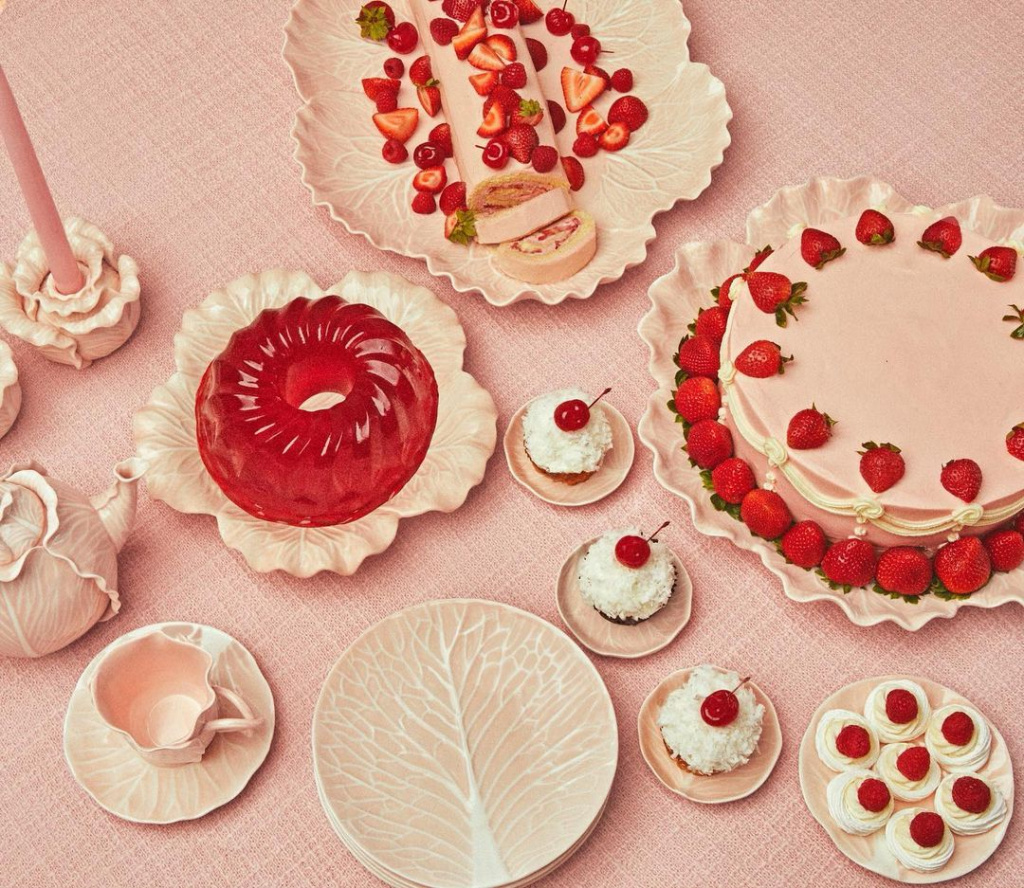 We present to you the culinary magic of one of the best New York City catering companies: Acquolina. It all started with Acquolina's founder's vision more than two decades ago. Imagine a passionate chef, creating magic right from a cozy home kitchen, conjuring up dishes that had friends and family clamoring for more. From those snug beginnings to the dazzling stages of New York, what a journey it's been!
Now, what makes Acquolina truly shine in the bustling world of catering? For starters, they treat every wedding like a canvas, painting each event with its unique strokes. It's all about molding the experience to the client's whims and wishes. With the changing tides, Acquolina believes in uncomplicated elegance. Today's trend? Less is more, especially when it comes to focusing on the quality and origin of ingredients. And though their heart beats Italian, Acquolina draws flavors from the four corners of the globe. They swear by the mantra that every couple, every event, is unique. And so, they weave in the traditions, tastes, and tales of every client into their offerings.
And if you're planning to tie the knot soon, here's a golden nugget from Acquolina Catering, the top 10 catering companies in New York: Your menu should be a reflection of your love story. Maybe a nod to that special dish from a memorable trip or a cocktail from your first outing.
Michael Scott Events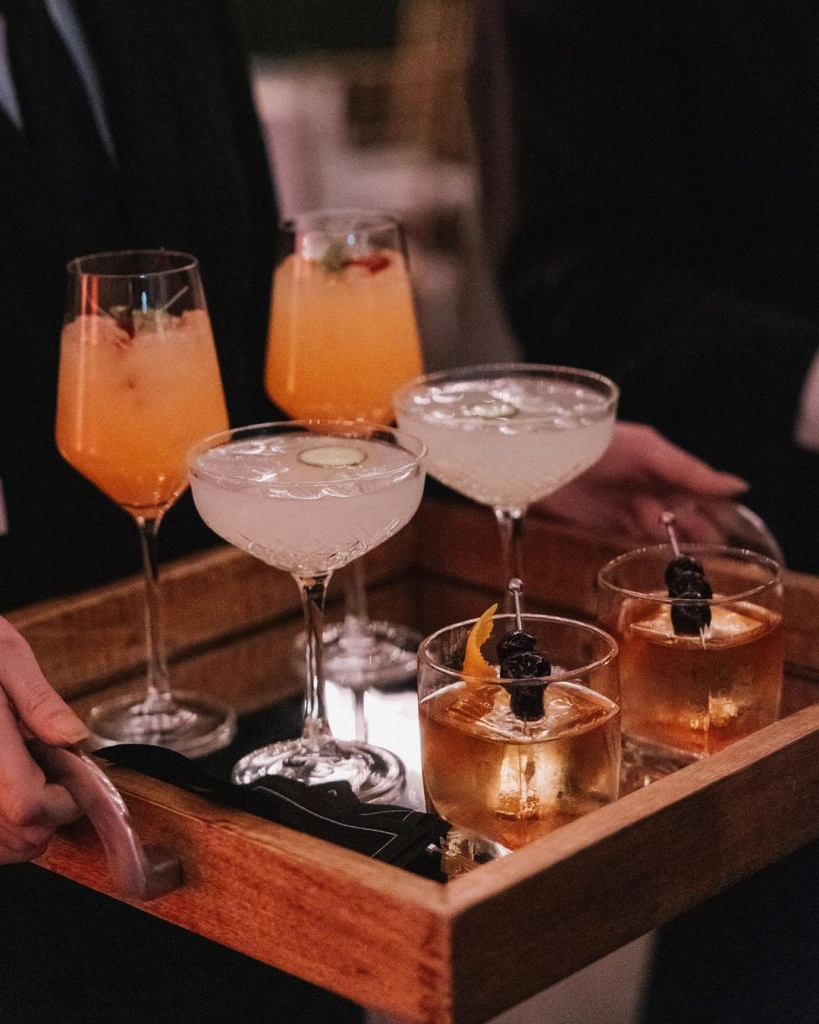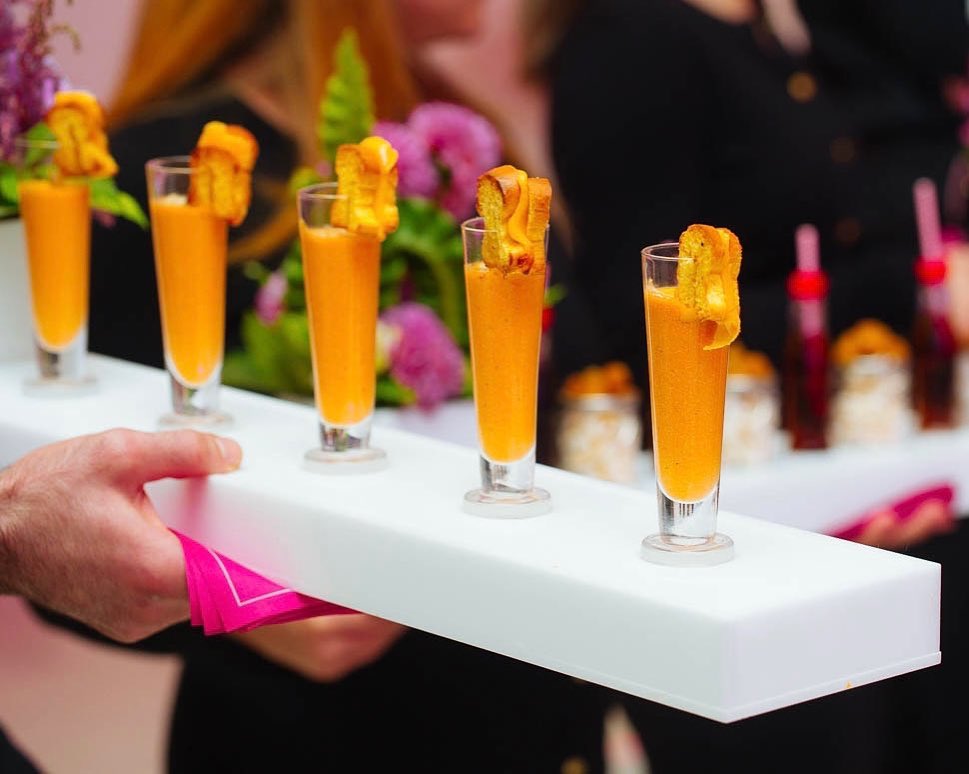 Let's talk about the Michael Scott Events, the top wedding caterers in New York City. Once upon a time, in 2012, they began their culinary tale as the kosher counterpart of another caterer. And like all good stories, they evolved.
Whether you're dreaming of saying 'I do' on a beach, in a palace, or maybe even in your backyard, they've got your back. Their prowess isn't just confined to the kitchen but also runs deep into logistics and operations. We all have our favorite wedding moments. For Michael Scott Events, it's crafting menus that resonate with a couple's love journey and culture. Oh, and watching people's faces light up with every bite, of course.
These New York wedding catering maestros specialize in kosher cuisine but aren't afraid to dip their toes into other waters. Vegan, gluten-free, vegetarian, you name it, and they can whip it up with a sprinkle of innovation. Being the diverse melting pot that NY is, they cater to a myriad of cultural weddings. Whether you fancy traditional dishes or something that reflects your blended heritage, they'll make it happen. And if they ever need to, they bring in cultural consultants to get things pitch perfect. Talk about dedication! They also offer a medley of services. Need help planning or coordinating with vendors? They're your go-to. And they come with a beautiful array of equipment that would make any table blush.
Todd English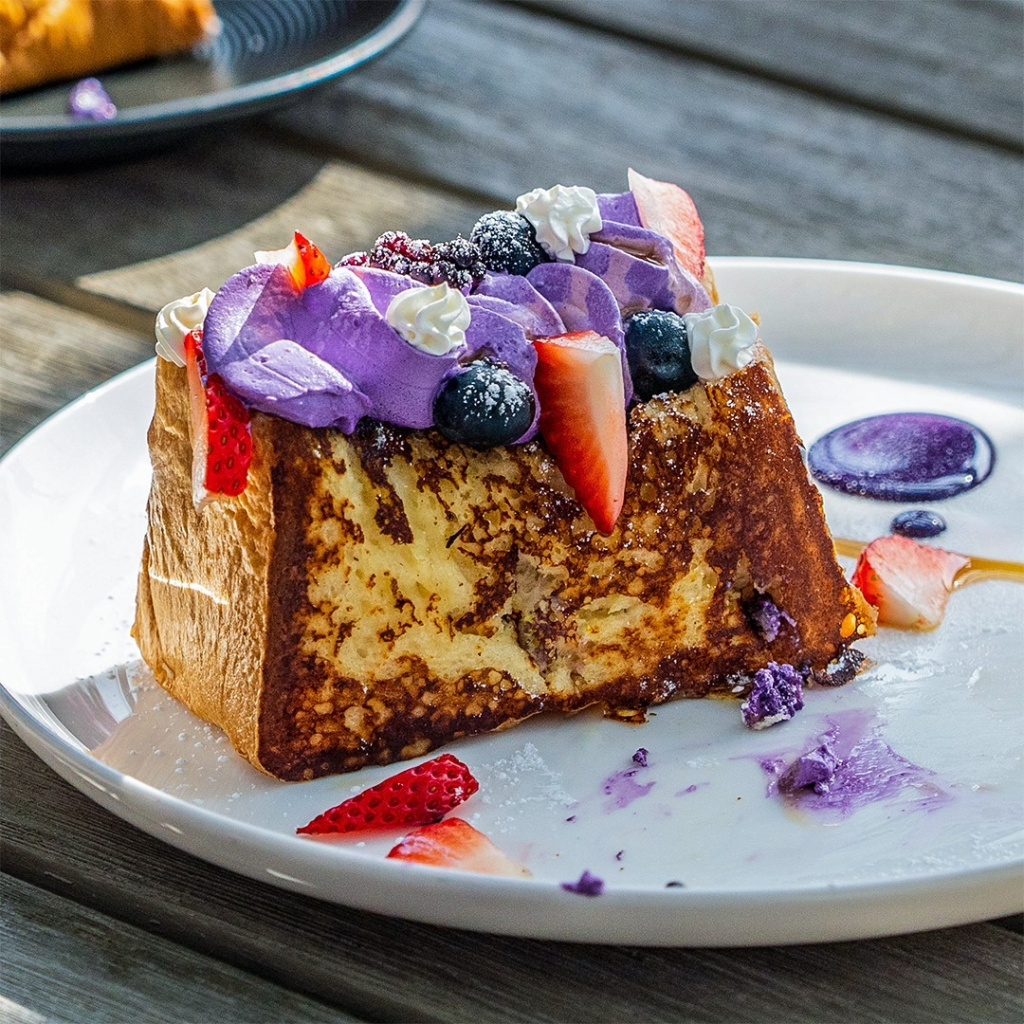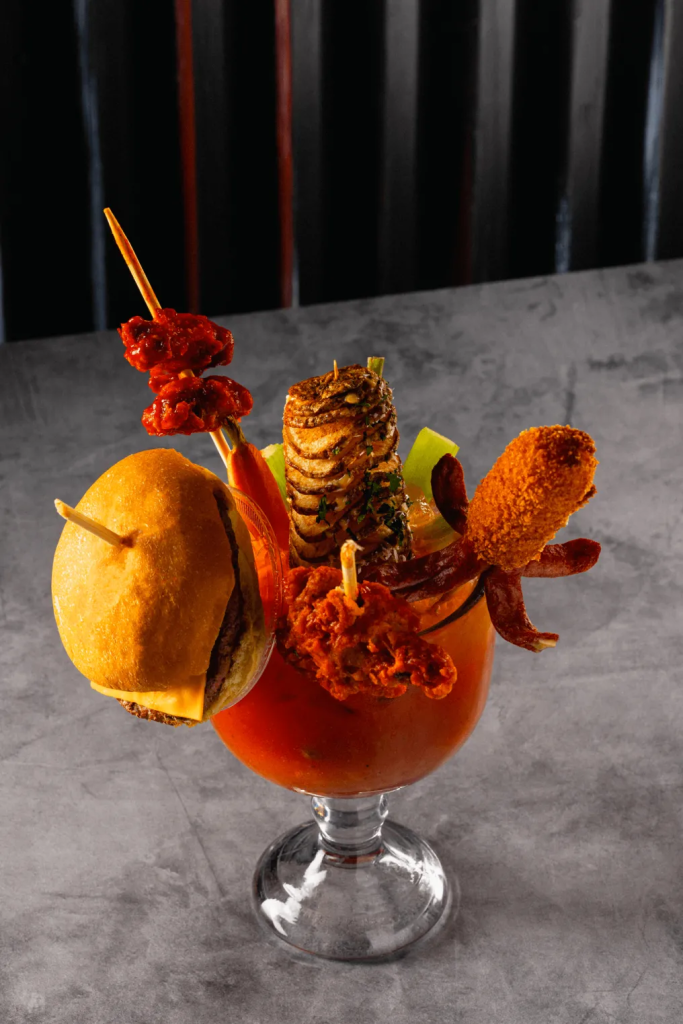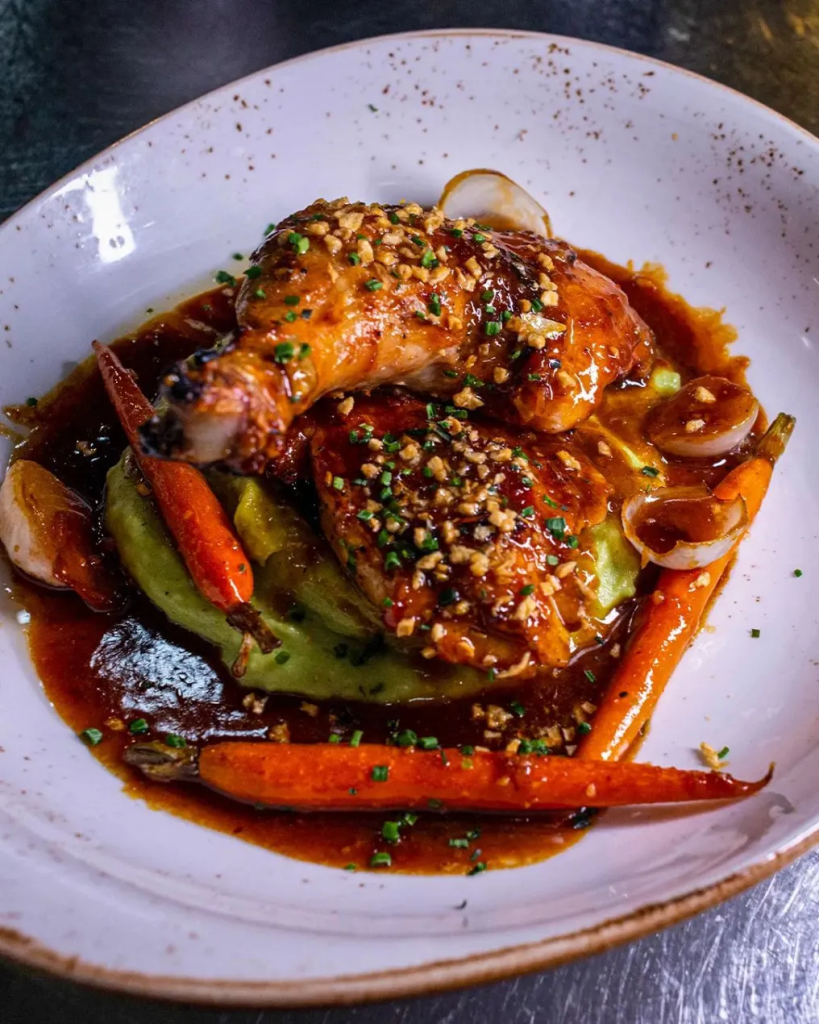 Ever heard the name Todd English? Of course, you have; it's a name that's seasoned the culinary world just like the perfect amount of salt season a dish. No wonder he's one of the top caterers in New York City (and far beyond it)!
Todd English isn't just any chef; he's a culinary superstar with accolades galore. Imagine juggling TV shows, awards, cookbooks, and yes, even making it to the "Top 50 Tastemaker" and winning the "Restaurateur of the Year" from Bon Appetit. Impressive, right? Todd's culinary journey started when he was merely 15. Can you believe it? At 20, he waltzed into the Culinary Institute of America and emerged with honors. The journey didn't stop there; he whisked off to Italy to learn from the best. Italy isn't just a place for Todd; it's where his cooking soul met its muse.
So, you might wonder, how does he keep the spark alive in his brand? Todd believes in staying fresh and always being on the lookout for the "next big thing". It's about edging out the competition, thinking outside the culinary box, and remaining fearless. He may have a Master's in food, but his hunger for knowledge is insatiable. As he charmingly puts it, he's perpetually pursuing his PhD in food.
Kalon Event + Food Design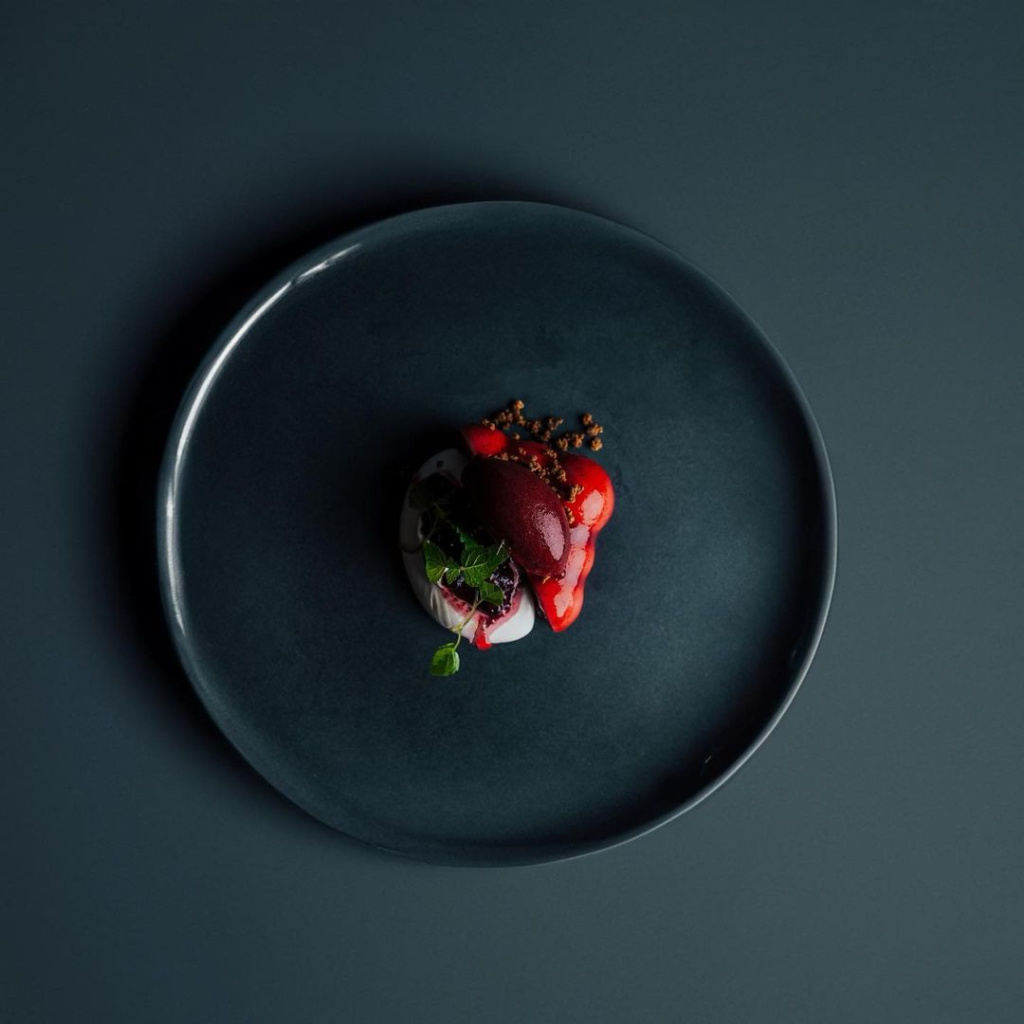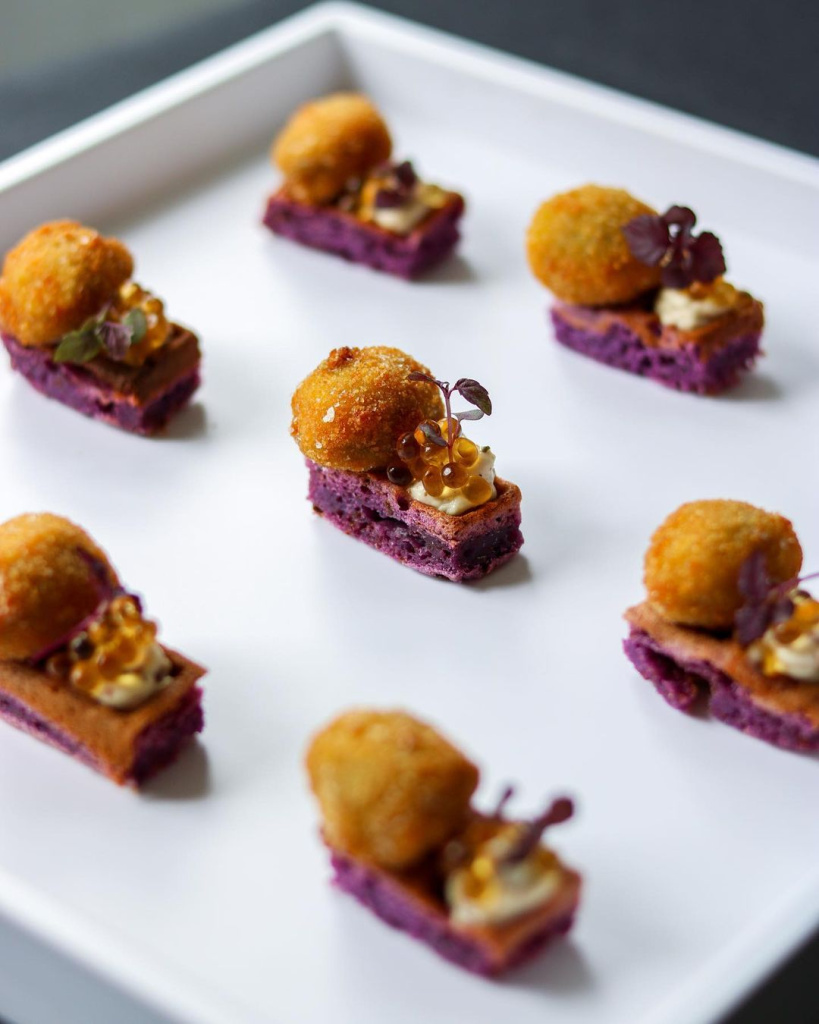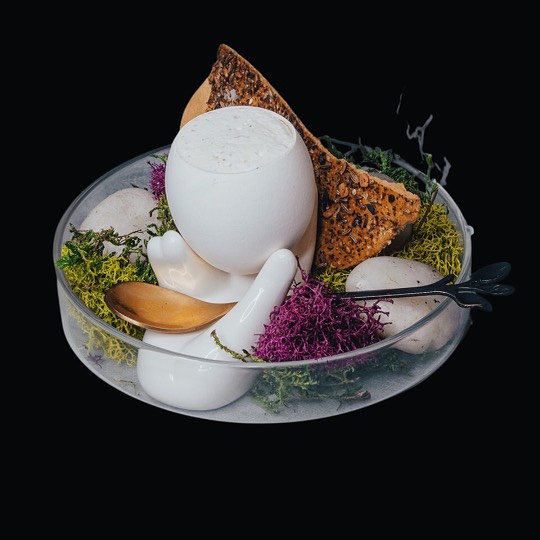 Ever thought to yourself, "I wish my event could be the talk of the town?" Enter Kalon Event + Food Design, a NYC luxury event catering and food design company.
With Kalon, you're signing up for an imaginative journey—a personalized culinary ride, if you will. By now, you must be thinking, "So, how does all of this come together?" Well, let us break it down for you:
Share: Start by telling them your dream, the inspiration, and the feelings you want for your event. Picture it as a heart-to-heart chat.
Connect: You'll then be paired with a maestro, an expert event planner who'll turn your ideas into reality. From start to finish, they've got your back!
Taste: Dive into a delightful chef-led tasting, and help craft the menu that'll wow your guests.
Design: You're not just organizing an event; you're creating an atmosphere, honey! Kalon will make sure every tiny detail echoes you.
Experience: Just show up, be your fantastic self, and bask in the glory. Leave the behind-the-scenes hustle to Kalon; they've got it under control.
The heart and soul of Kalon is teamwork. As Kevin Ramsawack, the big boss himself, says, "In our business, it's not just one-star player but a stellar team that brings the magic." Whether it's a whimsical wedding, a corporate conclave, or a sizzling social soirée, Kalon's philosophy is as straightforward as it is profound: creating togetherness through taste.