Top 10 Best Floral Designers in New York
Publication date:

09/14/2023

Updated:

09/15/2023
Ever tried strolling through the concrete jungle of New York and thought, "Man, where can I find some top-notch blooms in this big apple?" Well, you're in for a treat! Brace yourself, because we're about to unveil some of the best New York City florists! Ready to let your flower flag fly? Let's roll!
Birch Event Design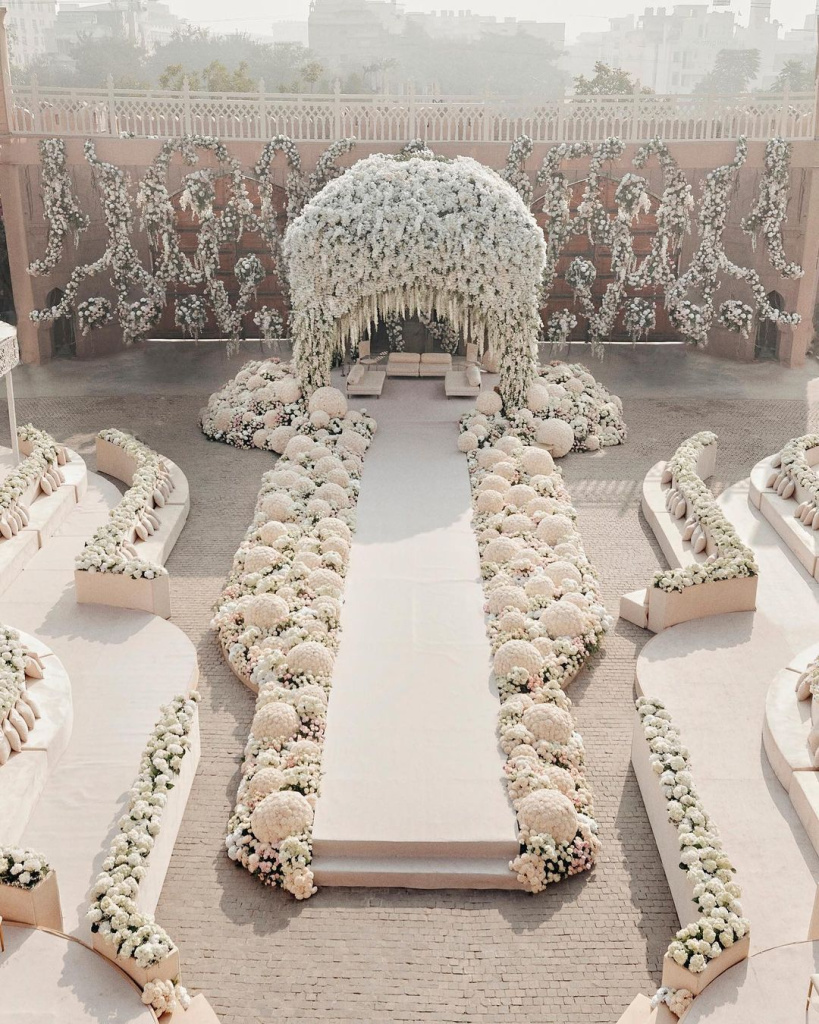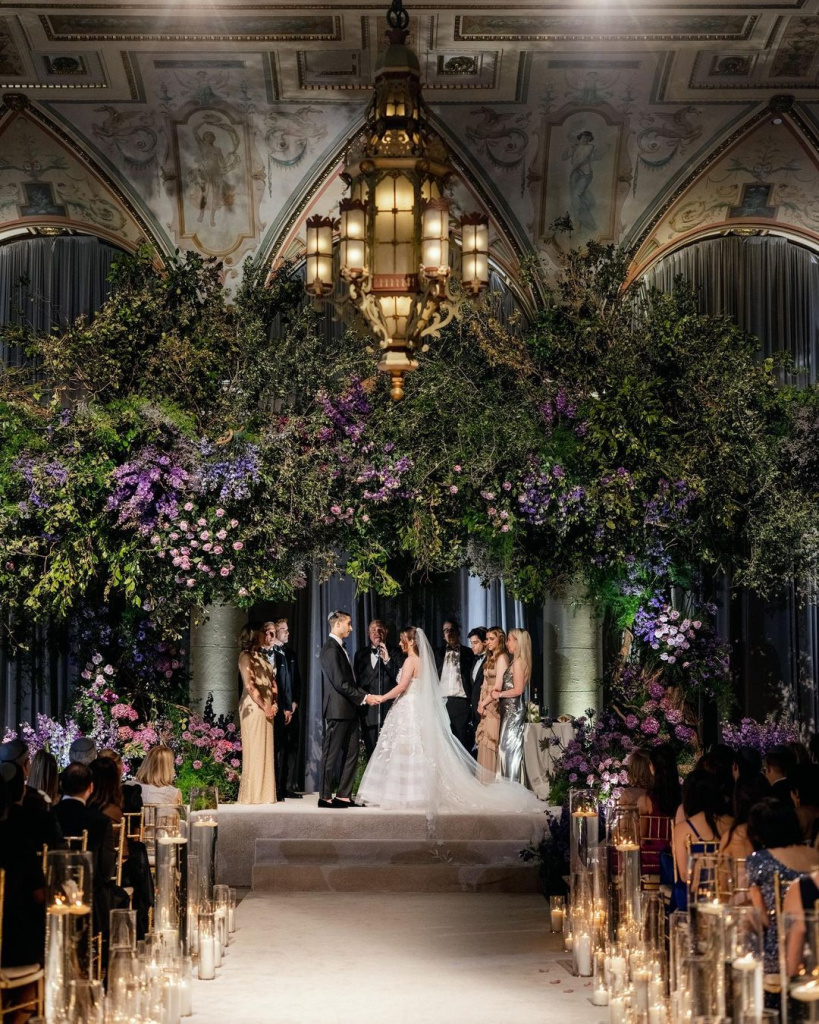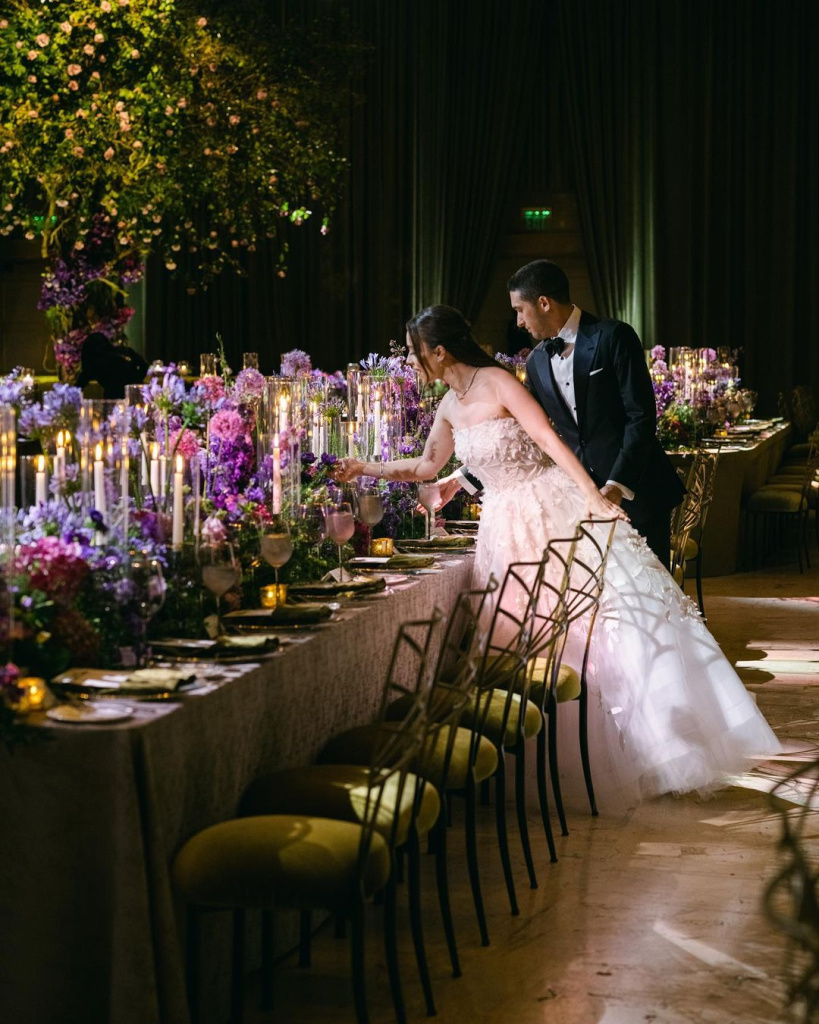 Imagine for a moment (bear with us, we're setting a mood here) that there's a group of people - designers, producers, and florists, to be precise - who live and breathe events. Now, not just the "Oh, let's put a few balloons and streamers up" kind, but the "make your jaw drop, can't-believe-this-is-reality" kind of events. Meet the top florists in NYC - Birch Event Design!
Design House Decor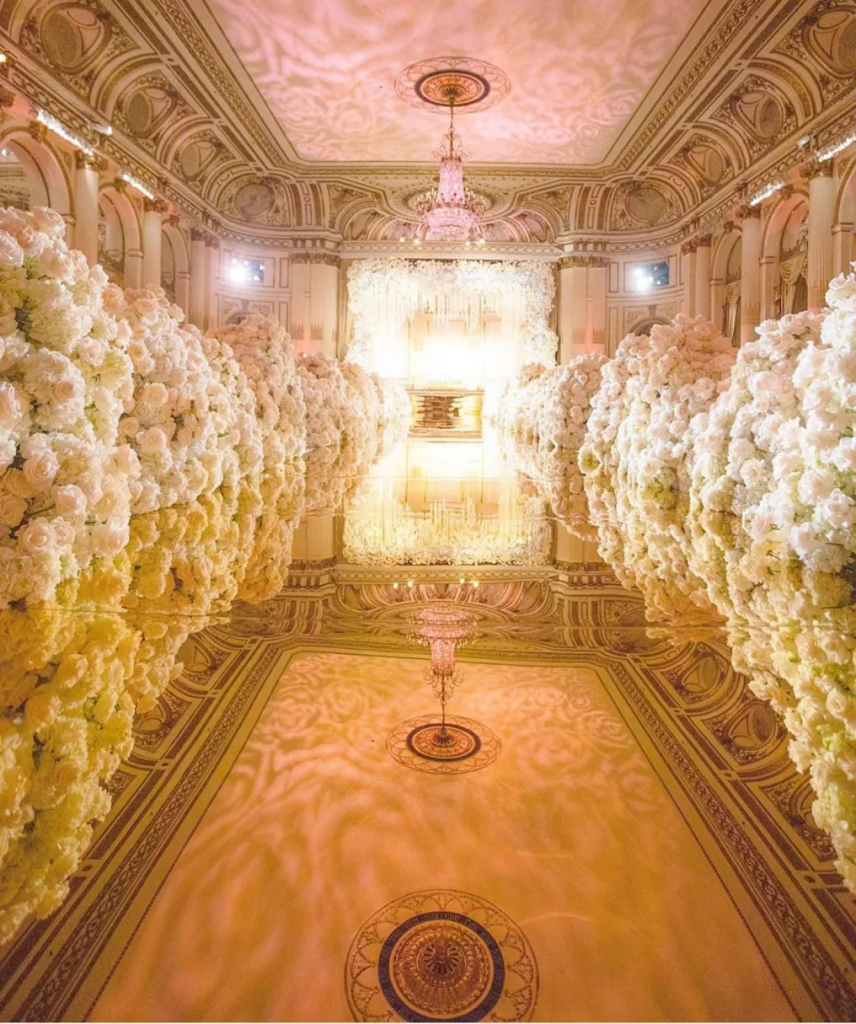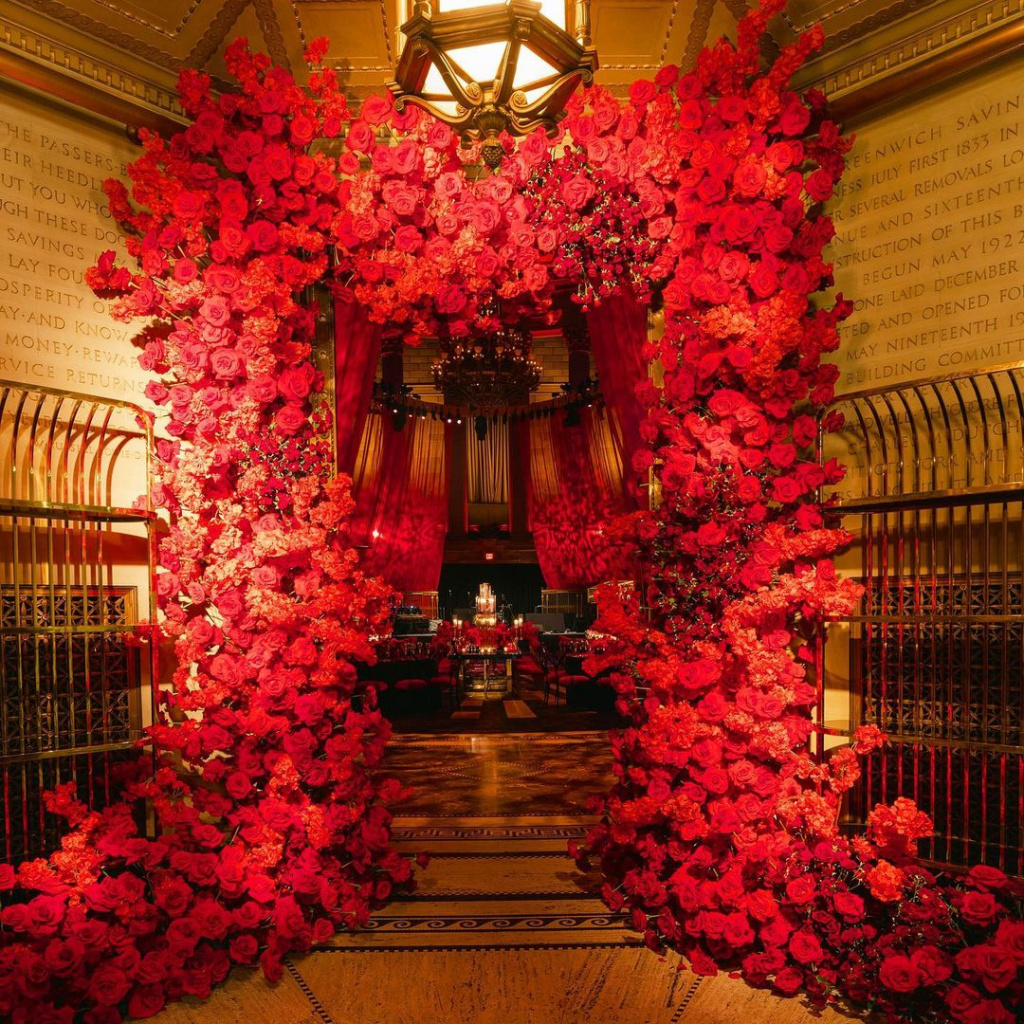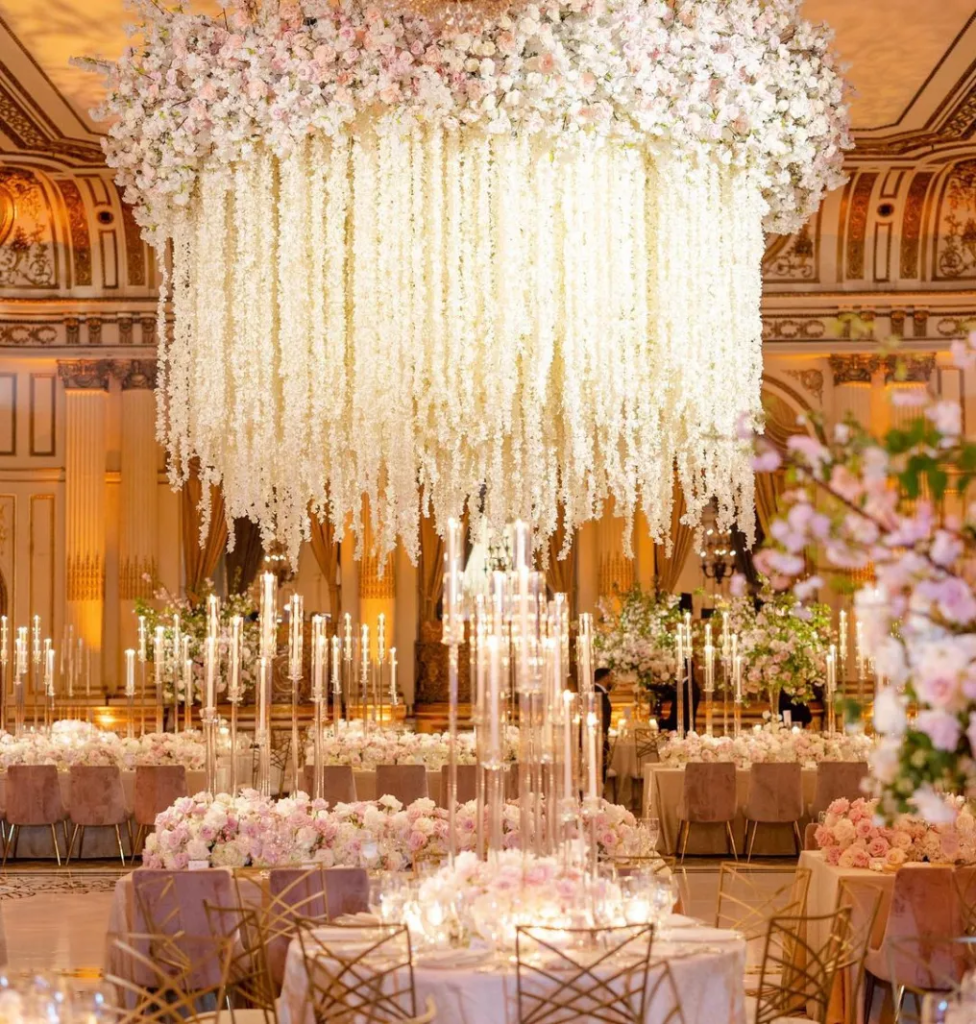 You see, when you think of a florist, you might imagine a quaint shop with fresh roses and daisies, right? But oh boy, Design House Decor is so much more than that – they're like a magical potion of creativity, expertise, and dedication, all poured into one bottle!
"We are ALL IN for you and your event," they proudly proclaim. Now, how do they do it? It starts with a conversation, one where they try to delve into your psyche to discover what makes your heart race a tad faster. Maybe it's that vintage dress you adore or that movie scene you can't get enough of. These event alchemists draw inspiration from the most unexpected places. And flowers? The love affair Birch has with flowers is straight out of a rom-com. The fresh, handpicked florals that these talented artists use could make a gloomy room feel like a spring morning. It's a fixation, a passion, and dare we say, a downright obsession!
Sarcon Flower Couture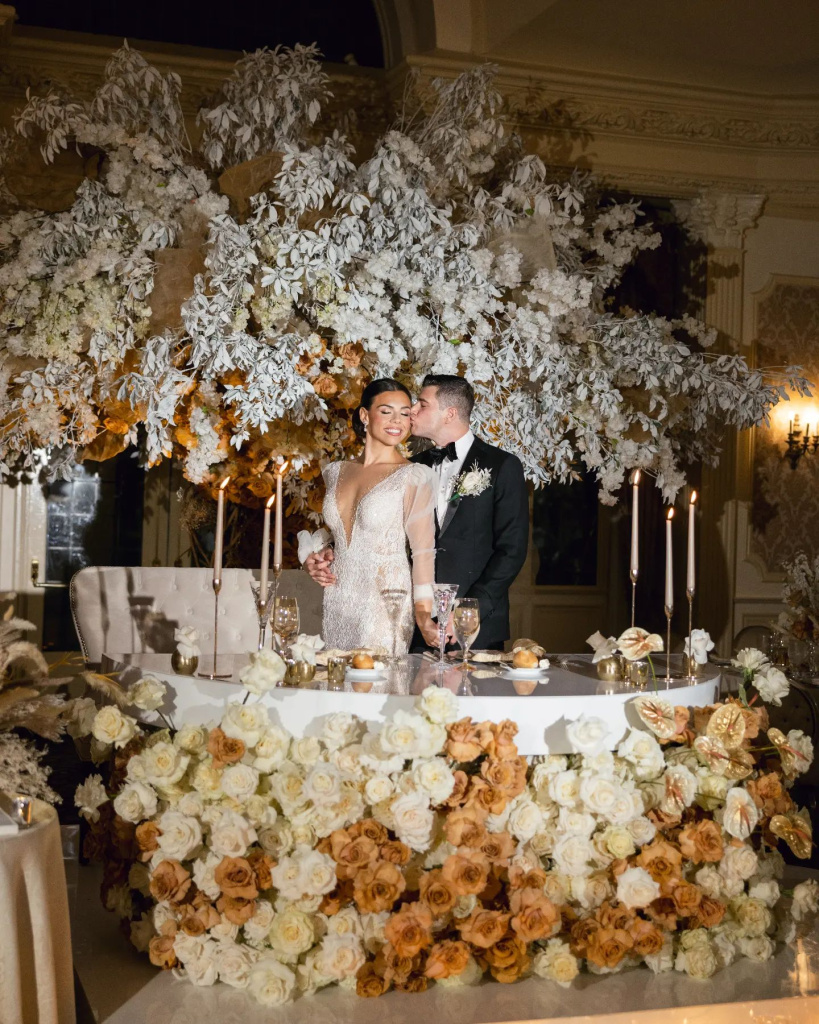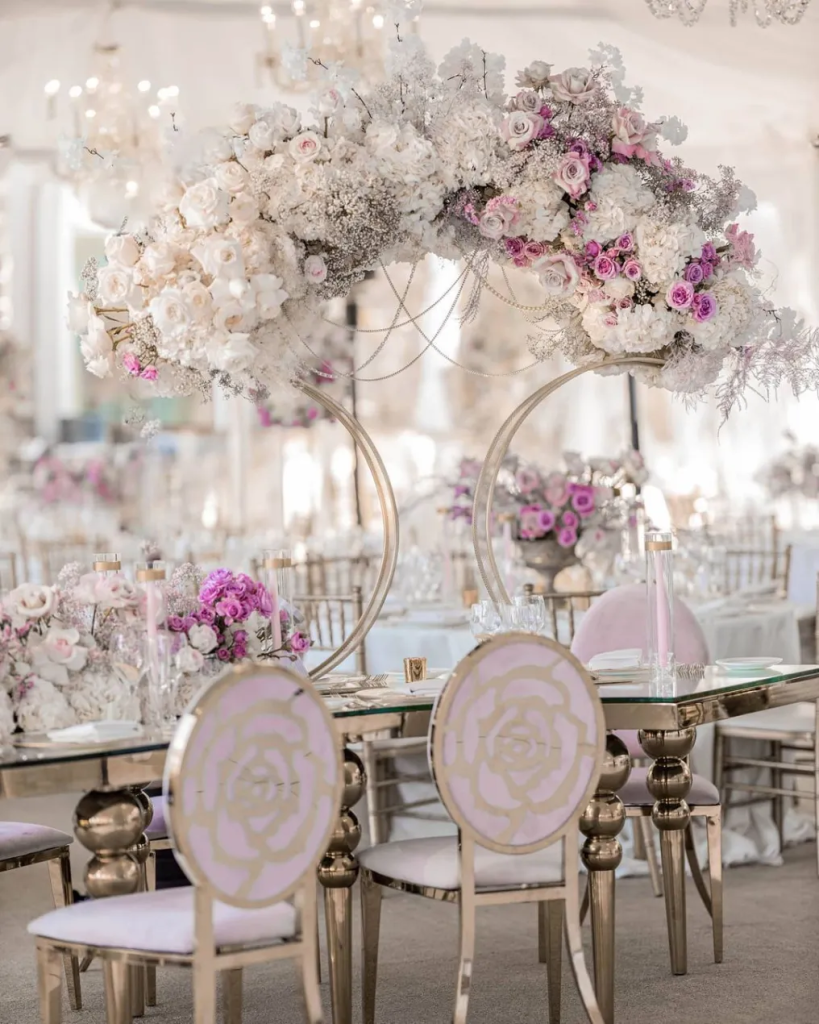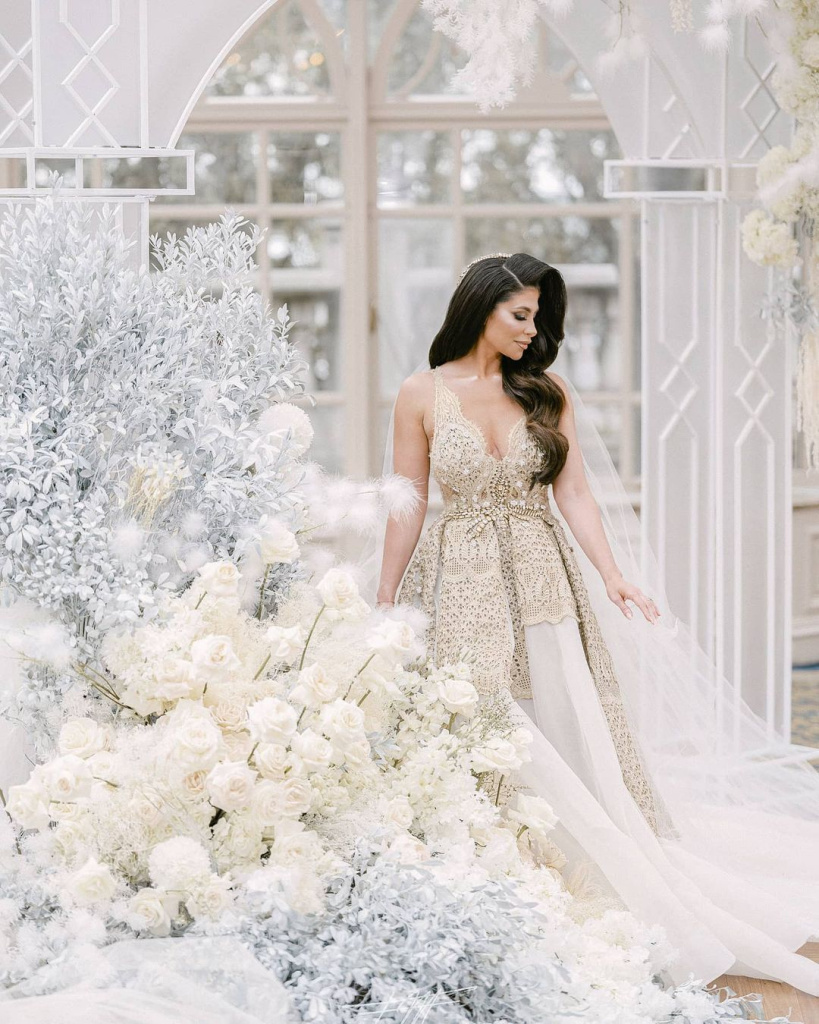 Who is Tom Sarcon, you ask? Well, he's the creative director and designer of Sarcon Flower Couture, a top New York City florist. For Tom, wedding floristry isn't just about putting flowers in a vase. It's a chance for him to harness his creative prowess and turn a couple's dream day into a floral fantasy. It's like Picasso meets petals. Humorously enough, if you've ever wondered how to make flowers even more fabulous, Tom might just suggest adding fabrics or, hey, even spray-painting exotic foliage. How's that for thinking outside the flower box?
What drives this petal Picasso? Passion and creativity! Tom's love for flowers is not just surface-level. It's deep-rooted! Every bloom speaks to him, from its delicate beauty to the emotions it evokes. No wonder he's always eager to go above and beyond, challenging himself to ensure each wedding's design is unique from the last. To him, the sky isn't just the limit—it's the starting point. By the way, if you're planning to work with Tom, expect a thorough and thoughtful consultation. He'll dive deep, understanding your vision, wedding style, and, importantly, your budget. Because, let's face it, not all of us have the funds for those rare, exotic blooms!
Pink Jasmine Designs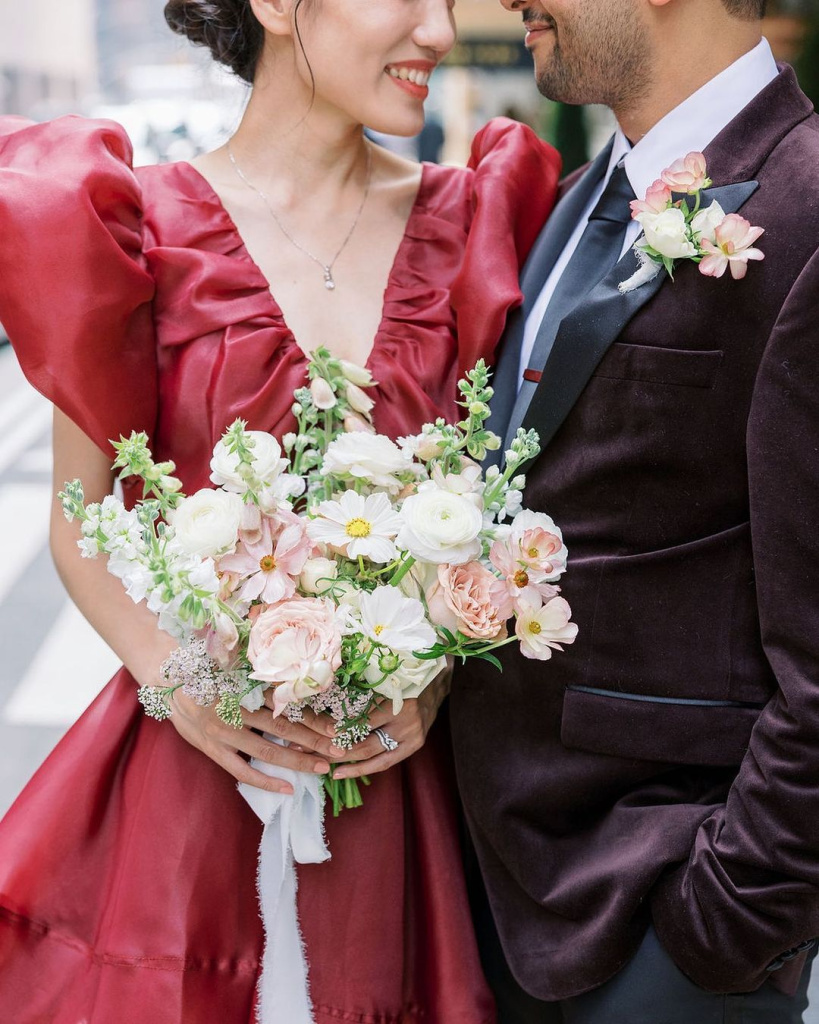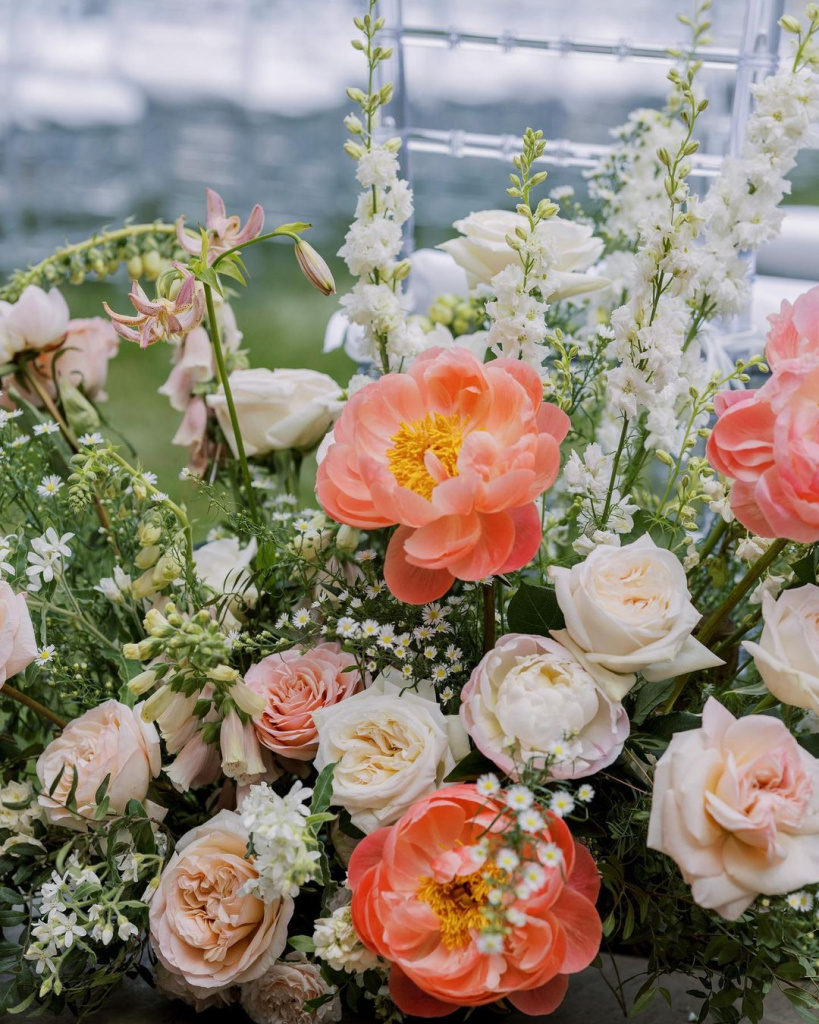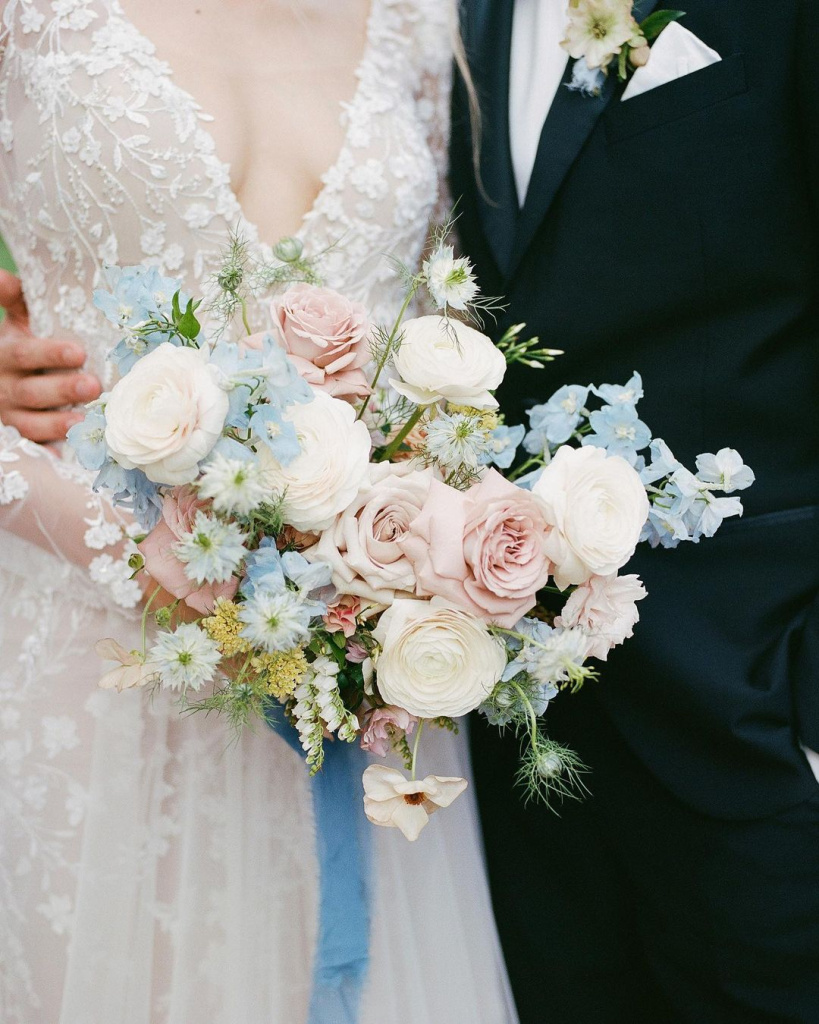 Let's take a stroll down the blooming lane of Cristina Duma of Pink Jasmine Designs, top New York wedding florists! Imagine a young girl, completely smitten with the beauty of flowers, their intricate details, and captivating colors. Fast-forward a few years, and you have this passionate artist specializing in wedding floristry. Why weddings, though? Well, creating those breathtaking floral arrangements that breathe life into the couple's most special day felt just right for her.
Now, we can't help but lean in when Cristina talks about trends, and oh boy, is she on top of them! Sustainability? Check. Bold, vibrant palettes? Absolutely. Unique installations? You bet. And how does she stay updated with what's in? By having her nose in everything – from fashion to interior designs to wedding social media accounts. She's like the Sherlock of floristry, always on the lookout. Of course, every couple is unique, and that's something Cristina relishes. Every project, every couple, and every story is a new chapter for her. The process? It's all about you! An intricate dance of consultations, feedback, and adjustments, culminating in the perfect floral representation of your love story.
Wedded Events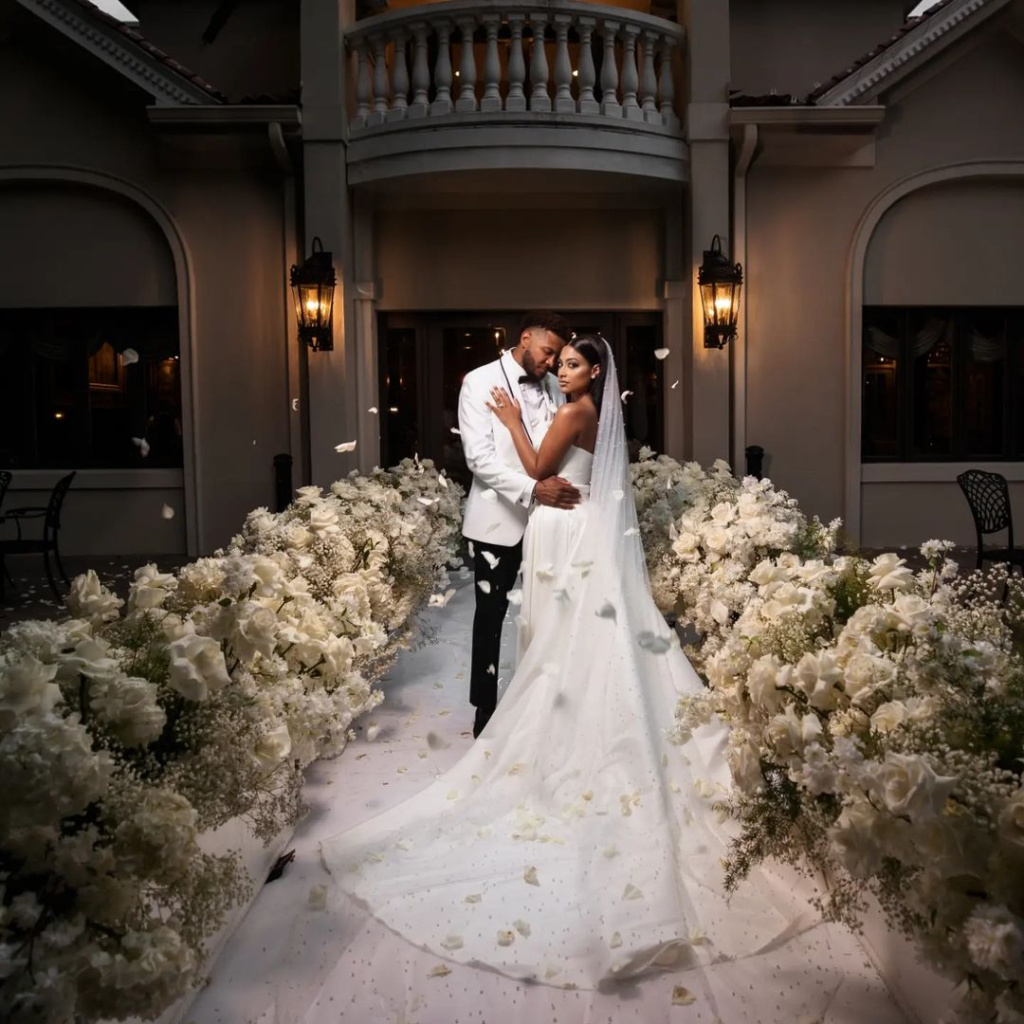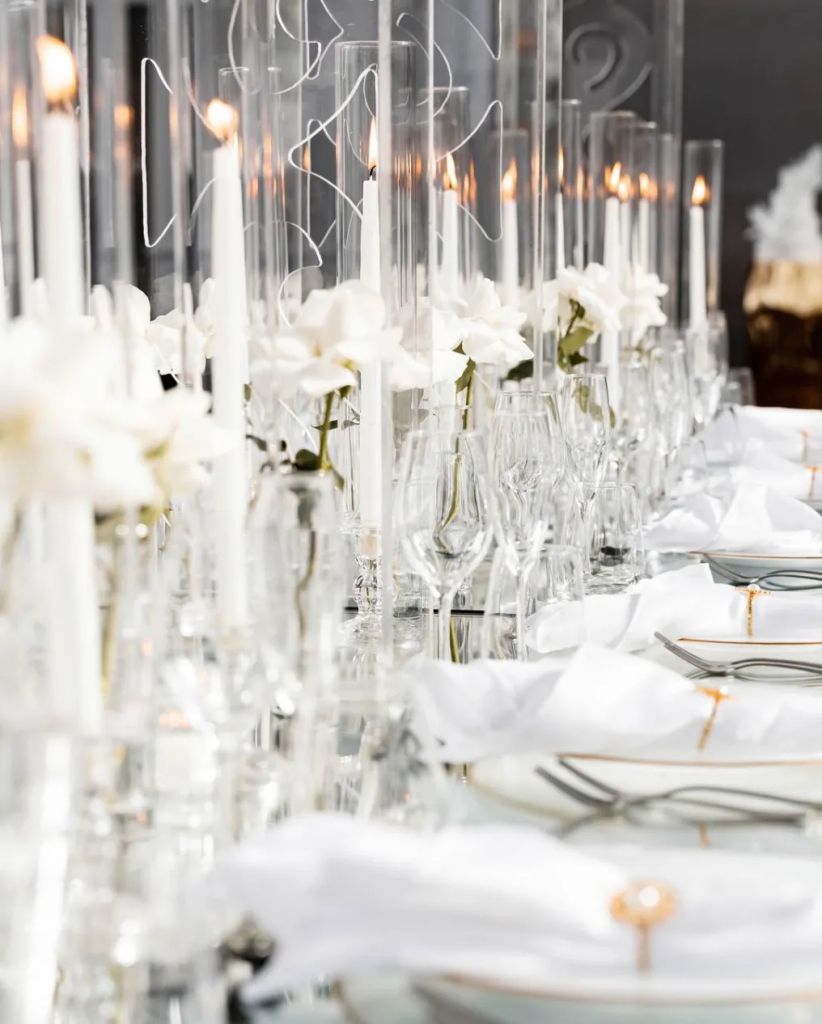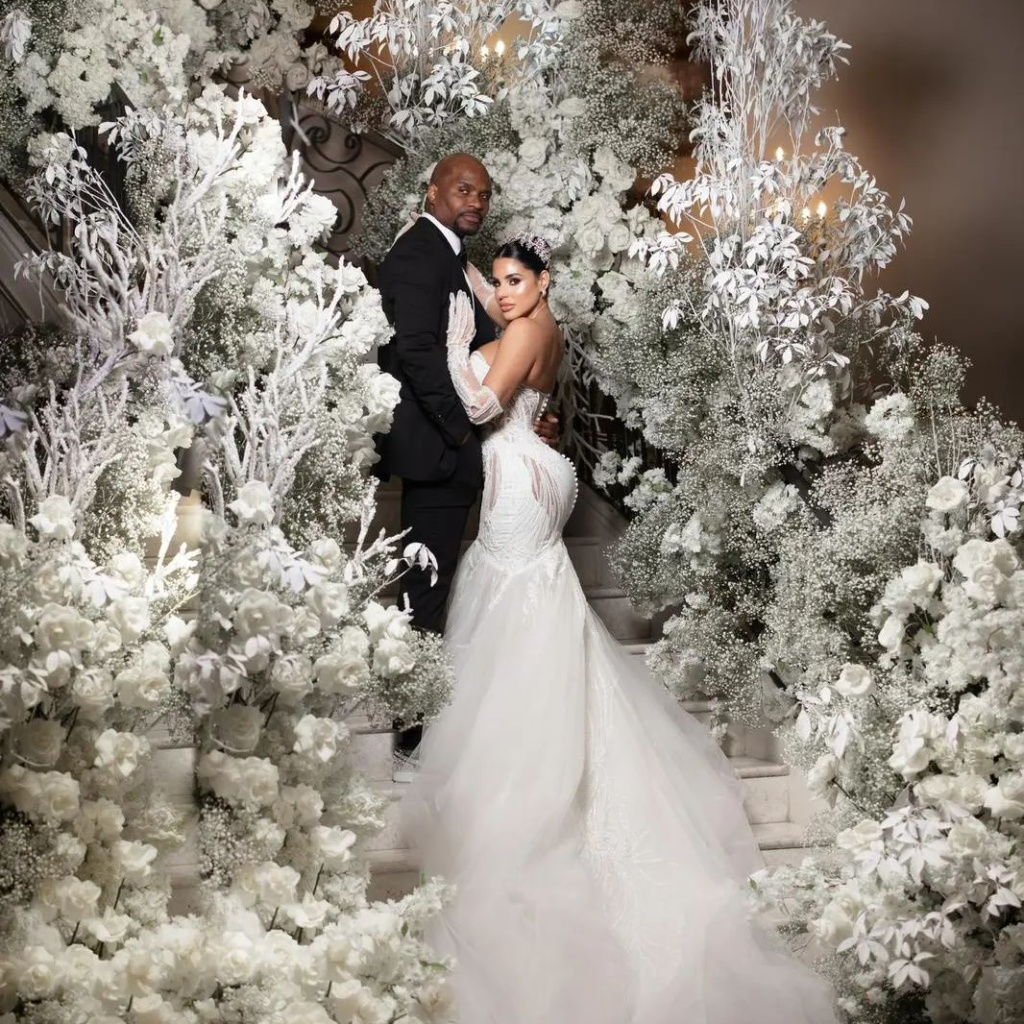 Meet floral design experts in NYC - Nada and Ayham, the dynamic duo behind Wedded Events. Their love story in the realm of wedding floristry began in 2011. Just a husband and wife with a passion, which then blossomed into a full-fledged production floral company. And let's just say, their expertise isn't just about flowers; it's about creating lush, luxury designs that scream 'dream wedding'!
Now, don't be shy, lean in closer, and we'll spill the beans on some of their awe-inspiring adventures. They've rubbed petals with top designers worldwide, crafting not just bouquets but ceiling installations too. Oh, and the creativity doesn't stop at traditional blooms. These innovators have mixed in delightful elements like fruit, crystals, Pampas, feathers, and even dried florals! And in case you're wondering about 2023's flower trends, here's a clue: it's colorful. Yep, color-blocking and accentuating hues separately are the name of the game this year. Confused about your own floral style? Don't sweat it. Nada and Ayham have got you covered. Their sage advice? Start with an inspiration board and go from there. And if you're curious about their flower obsessions, they've got a soft spot for roses, dahlias, orchids, and dried florals.
Stonekelly Events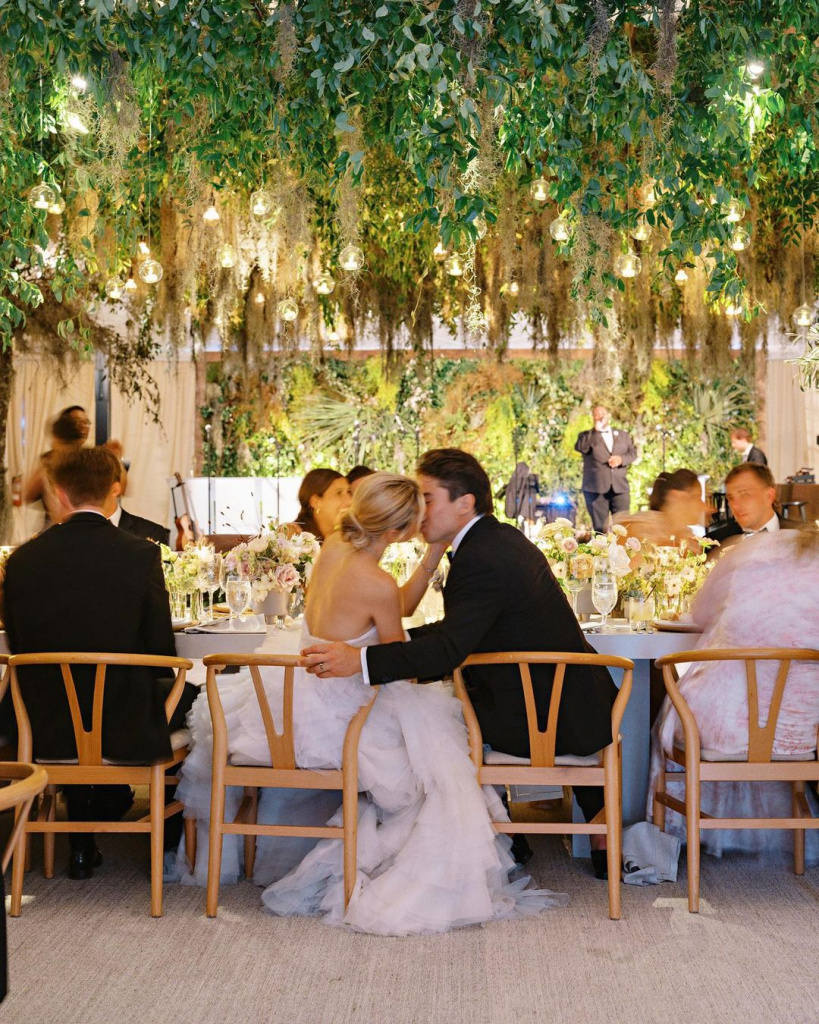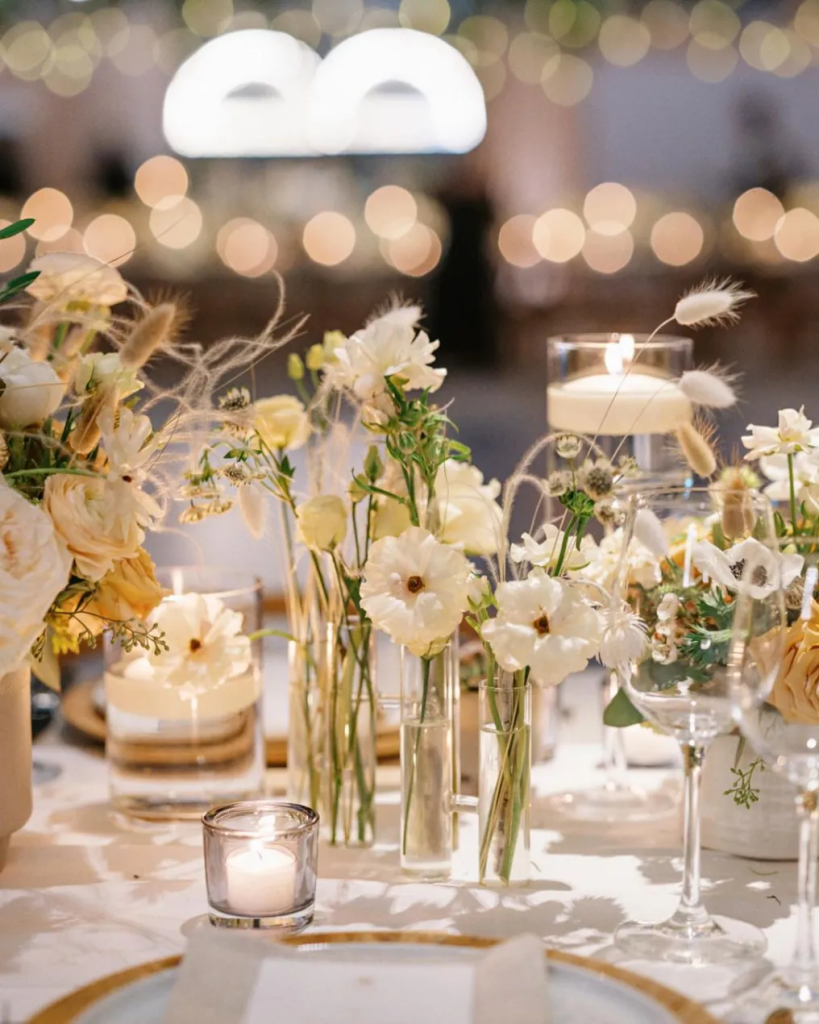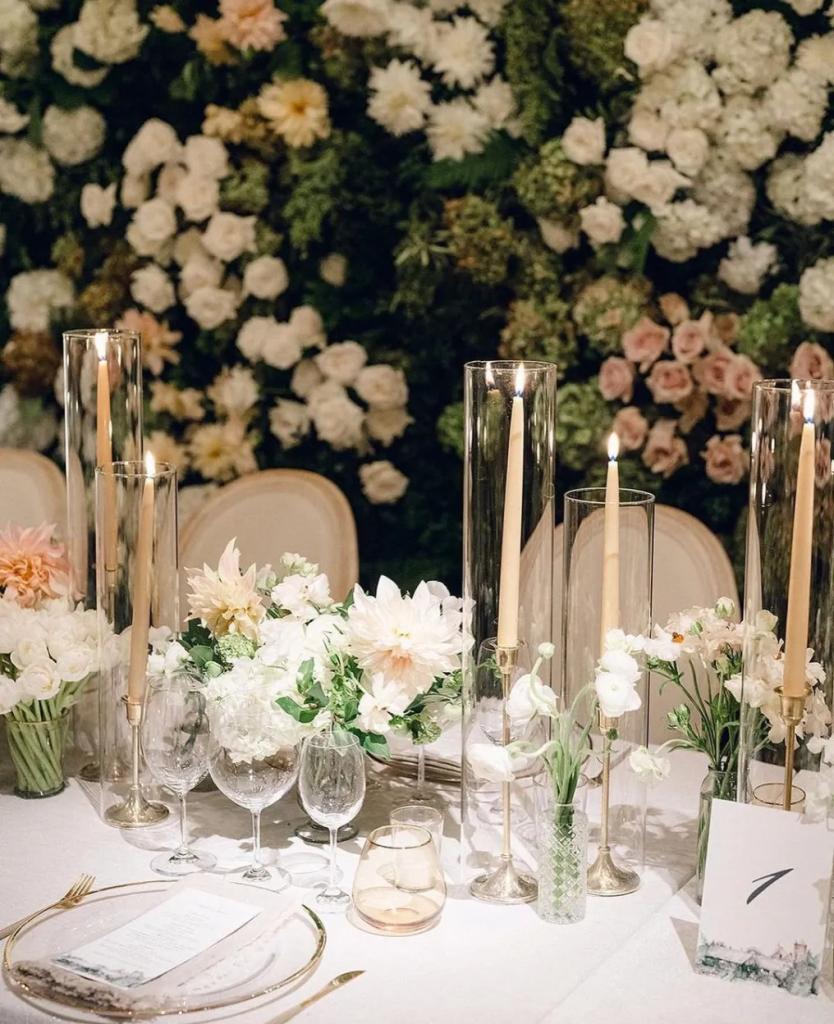 We had the pleasure of interviewing NYC's luxury florist - Jen Stone, the passionate brain and heart behind Stonekelly Events. Founded in the golden year of '95, Stonekelly began as a twinkle in Jen's eye, quickly evolving from retail, crossing a few family ties, and blooming into a flourishing event-only floral design business.
Jen's creativity knows no bounds. From weaving fruits and vegetables into her arrangements to sprinkling unique personal touches like vintage brass instruments or cherished mini boxes, she's always aiming to delight and surprise. It's 2023, folks, and the trend is personalization! Whether that's antique vessels or leaving thoughtful notes for guests, Jen is here for it. And she's an eco-warrior to boot, always striving to be eco-conscious. Confused about what you want? Jen's advice: broaden your horizons. Dive into movie sets, travel photos, and fancy restaurant decors. You'll find inspiration in the most unexpected places, and a lot about your partner's tastes in the process.
Her flower obsession? Anything seasonal. Simple as that! But, the real magic? It's in her ability to truly listen and observe her clients, to discern what makes their hearts skip a beat, and then turn that into a breathtaking decor.
Let us tell you about their team! It's a powerhouse of visionary designers and creatives. You know that dream you had where you wanted the most spectacular event, infused with fresh and unique concepts? Well, guess what? They get you. They really do! And more importantly, they'll work diligently to align their creative concepts with whatever whimsical theme or brand you've got in mind. With over 15 whopping years in the biz, they're like the Obi-Wan Kenobi of the event world. They don't just design; they manage, execute, and ensure that you can kick back and enjoy the show, stress-free!
Whether you're dreaming of the most intricate floor plans, breathtaking decor, or bespoke furniture that makes a statement – they've got it all. Their motto? If you can dream it, they can do it. If you've got ideas that would make others say, "That's too wild", guess what? These New York City wedding florists will probably reply with, "Challenge accepted!" Their zest for pushing creative boundaries ensures that your event isn't just another event, but a masterpiece!
Tara Guérard Soirée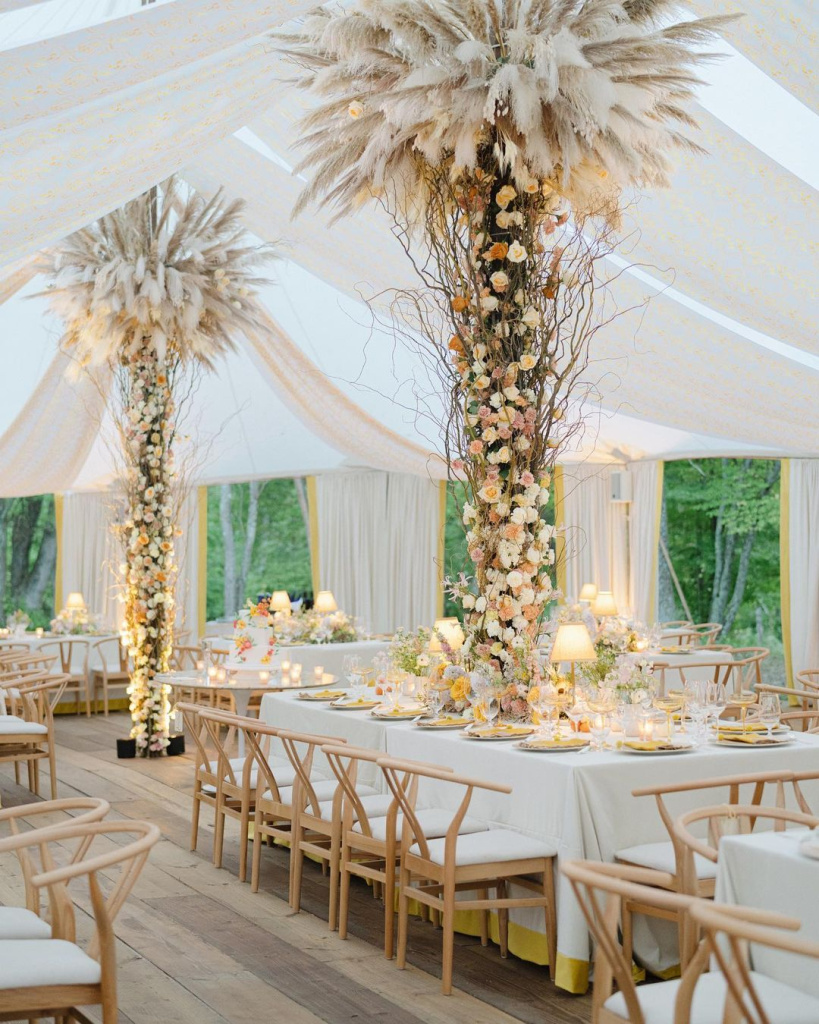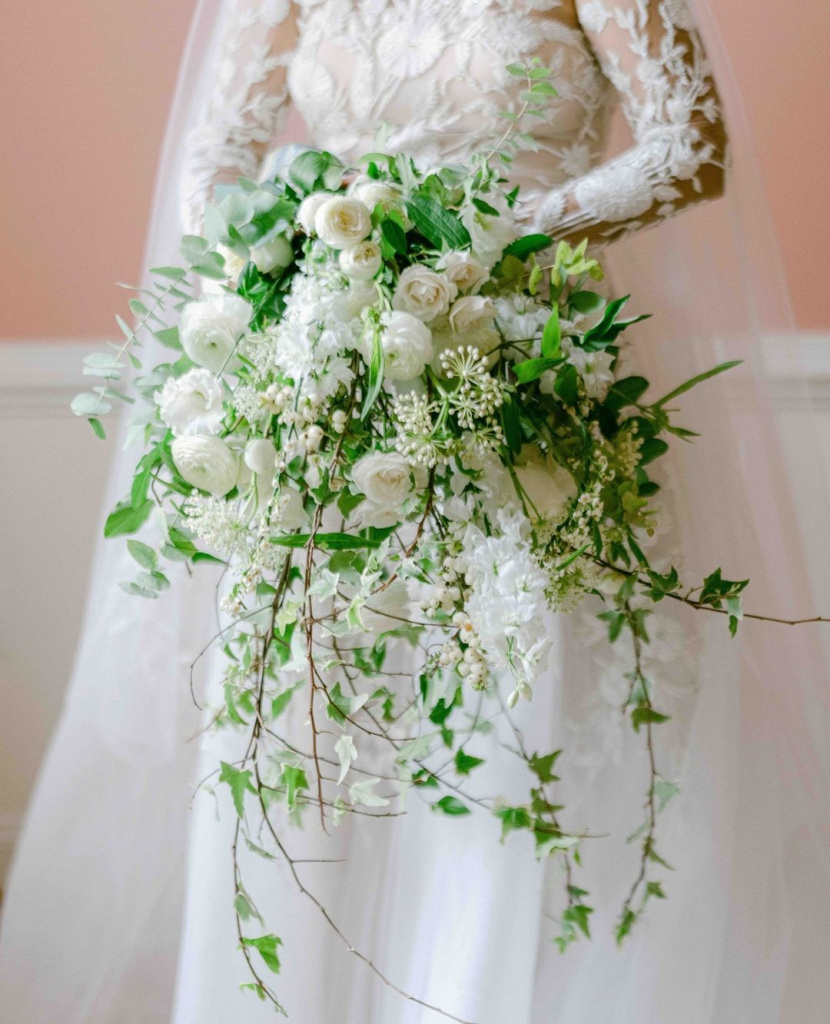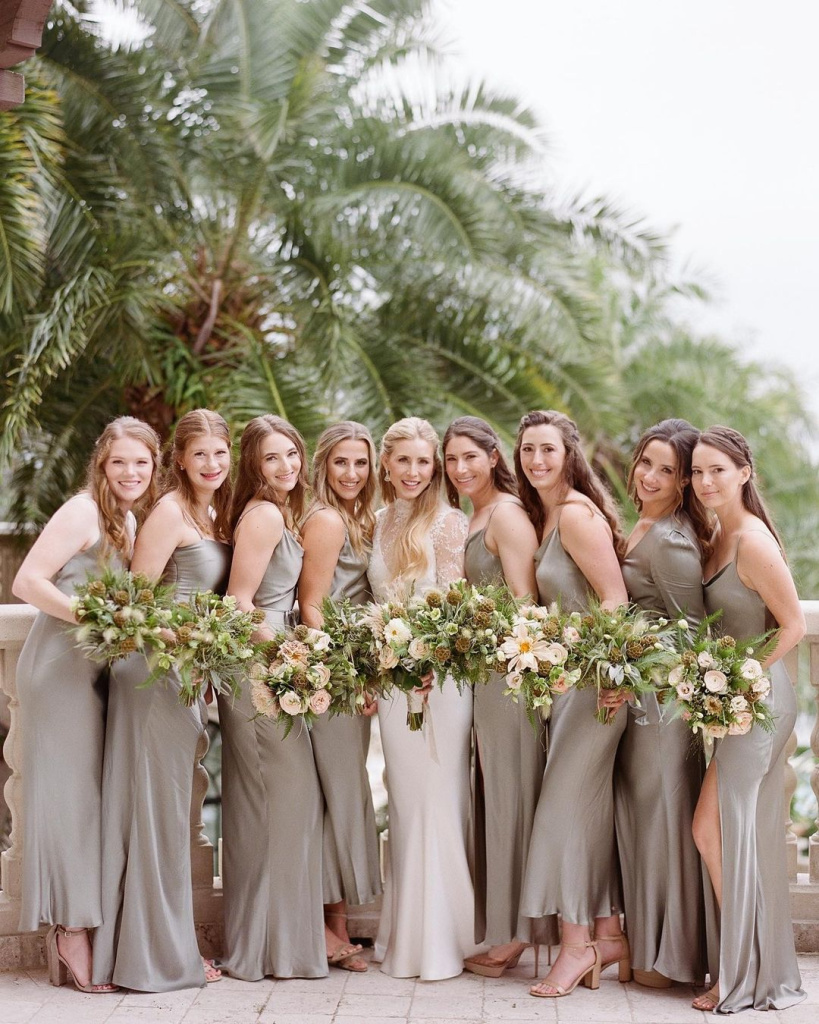 Soirée, with its sassy and sophisticated vibes, opened its welcoming doors in 1997. Owned by the vivacious Tara Guérard and her delightful band of "Soirettes" (cute, right?), this team has earned their name in the list of top New York event florists.
And just between us, we totally get it – planning an event can be a rollercoaster of emotions, soaring from thrilling highs to "What have we gotten ourselves into?" lows. The Tara Guérard Soirée team, with their infectious enthusiasm and unparalleled creativity, is right there by your side. They're like the dream team you always wished for, turning your most whimsical visions into tangible realities. And the cherry on top? No two events ever mirror each other. Each is as unique and memorable as a snowflake. So, remember, that while life is filled with countless choices, when it comes to choosing a florist with heart, soul, and a sprinkle of humor, Soirée stands out. And here's a pro tip: always let the flowers do the talking!
Floralies Events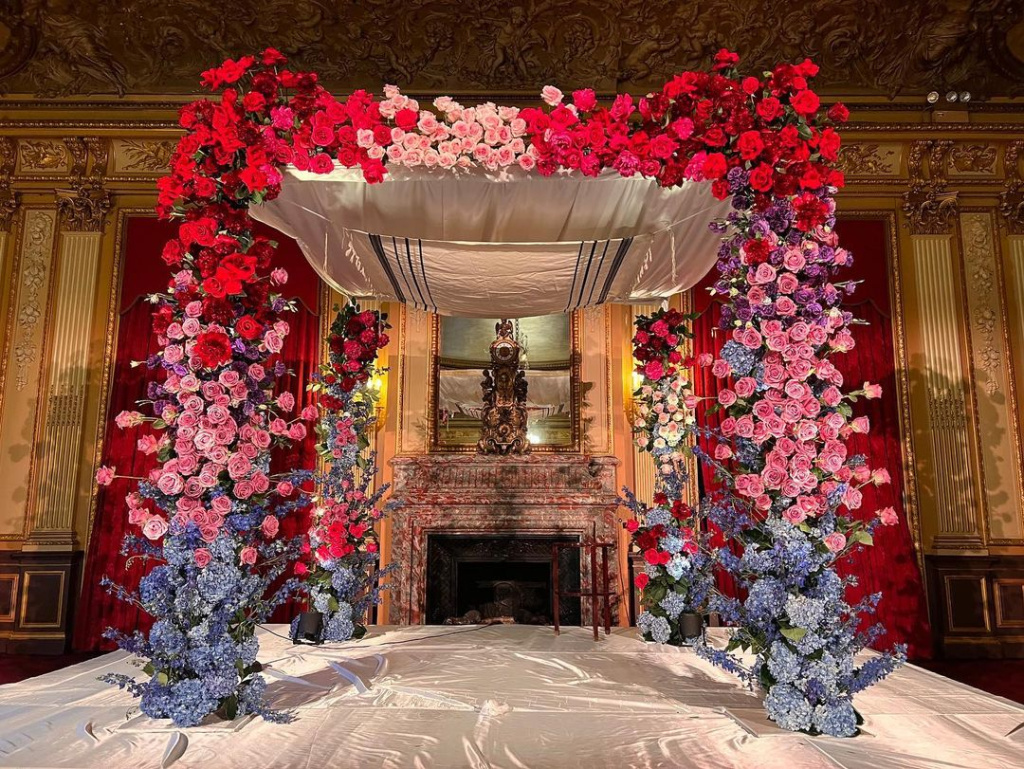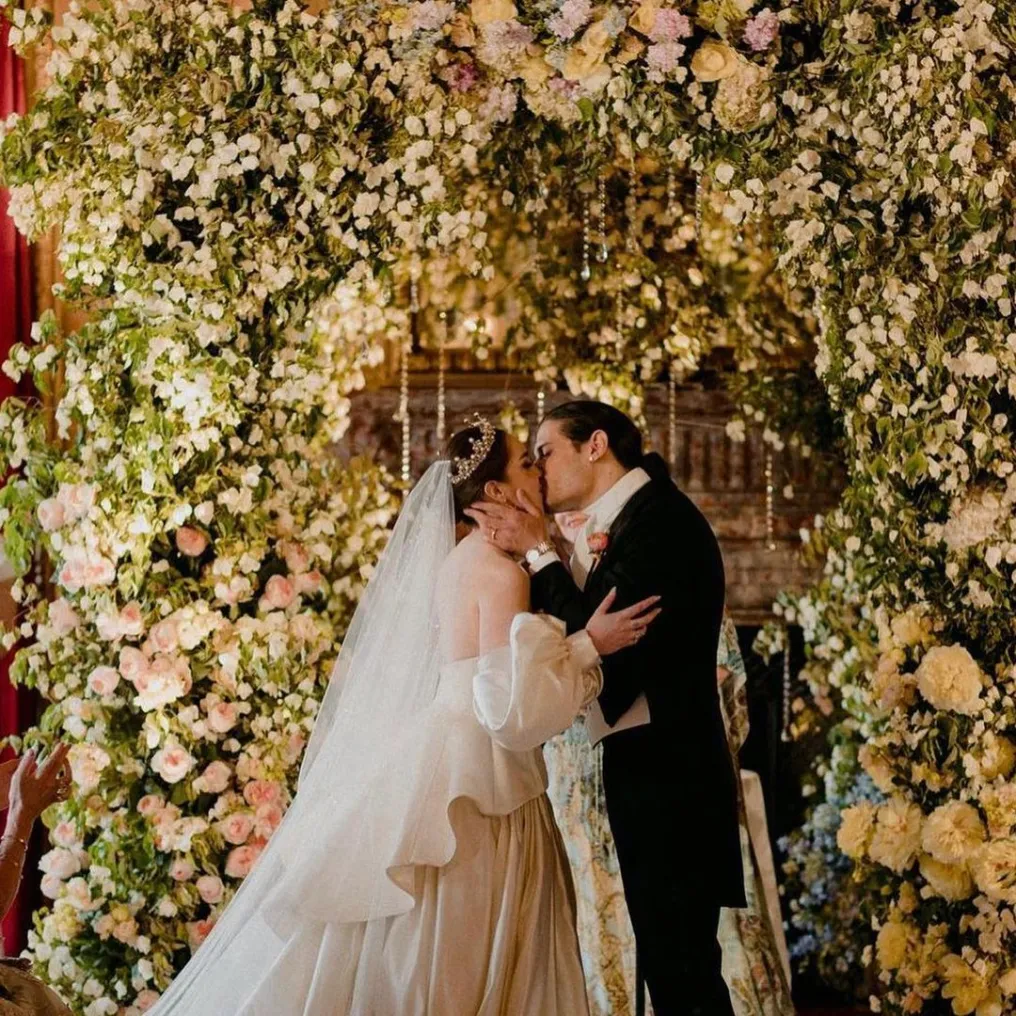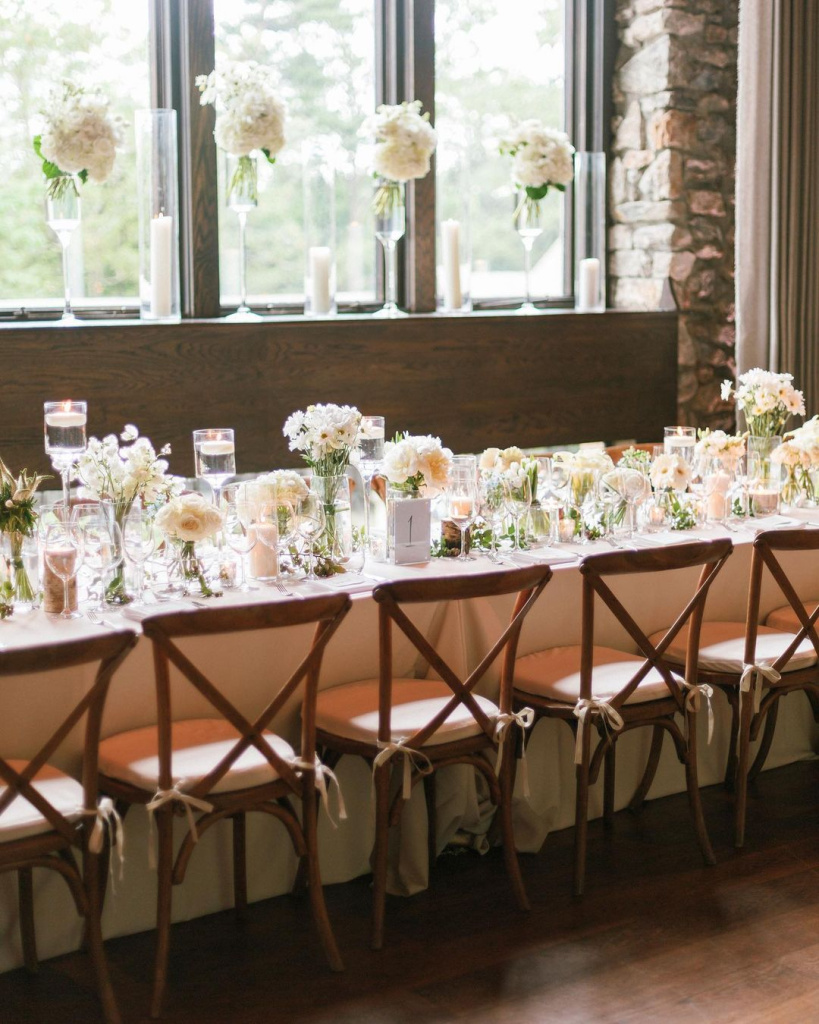 For the past 33 years, Floralies Events has blossomed (pun intended!) from a modest, whisper-quiet company to one of the most popular florists for weddings in NYC. Their legacy? A cocktail mix of reliability, unmatched creative prowess, and an impeccable record of being on time - a trait quite unheard of in the Big Apple.
Their staff? Ah, an ensemble of creative geniuses who, much like magicians, whip out masterpieces using only the best of high-end flowers. Whether you're old-school and want a classic bouquet or are craving something with a modern twist, they've got you. And, they're ever-ready, like floral superheroes, to make your dream arrangement come true! Planning a wedding? Hosting a gala? Maybe just looking to woo that special someone with a single rose? No problem. They've got a lineup of services that covers A to Z. From aisle decor and altarpieces to boutonnieres and corsages - they do it all. Your only job? Sit back and soak in the floral splendor. So, whether you're a classic lover, feeling a bit nautical, or maybe yearning for some rustic vibes, Floralies Events has got your back (and your bouquet)!
Bellezza Decor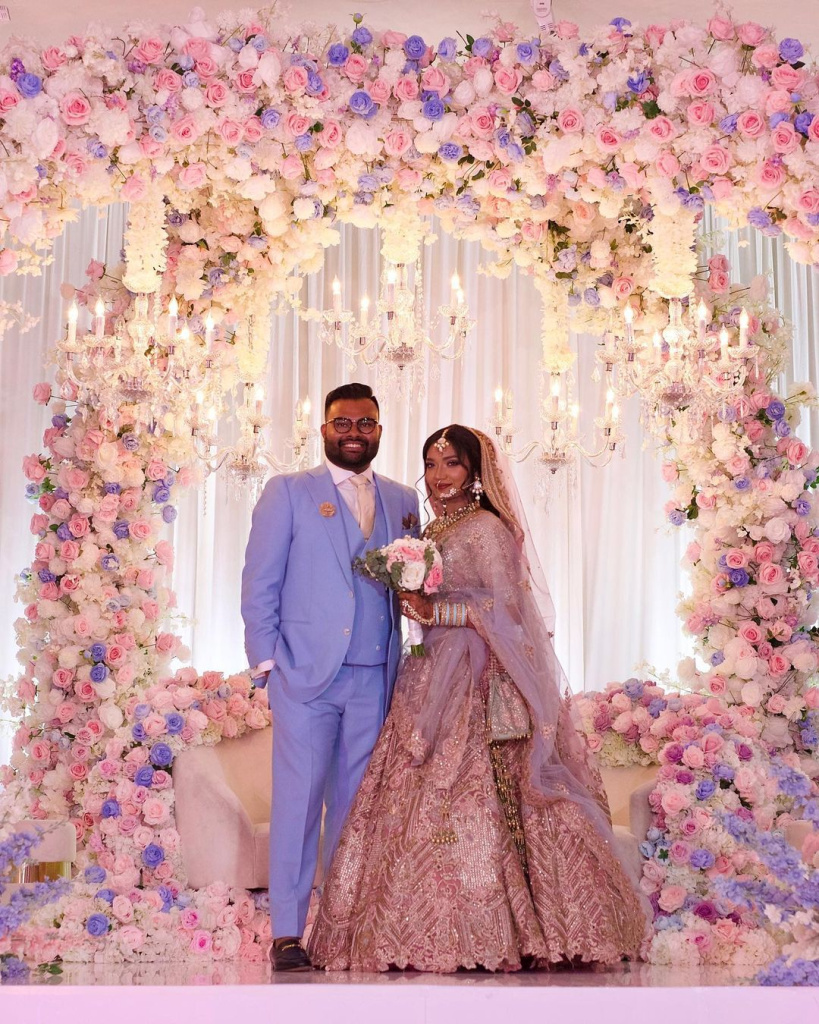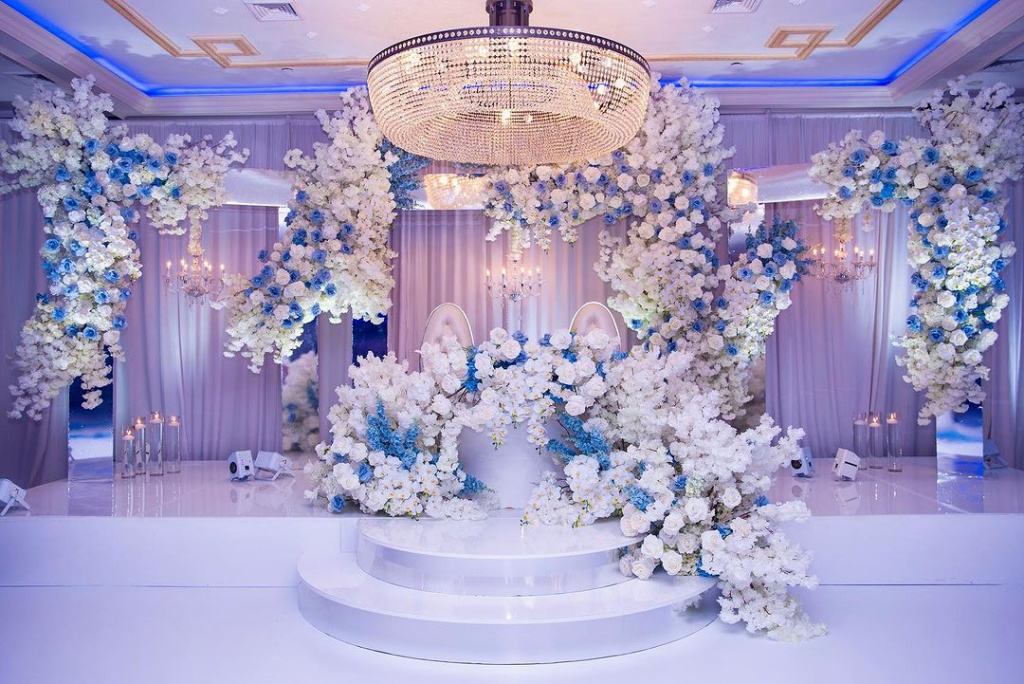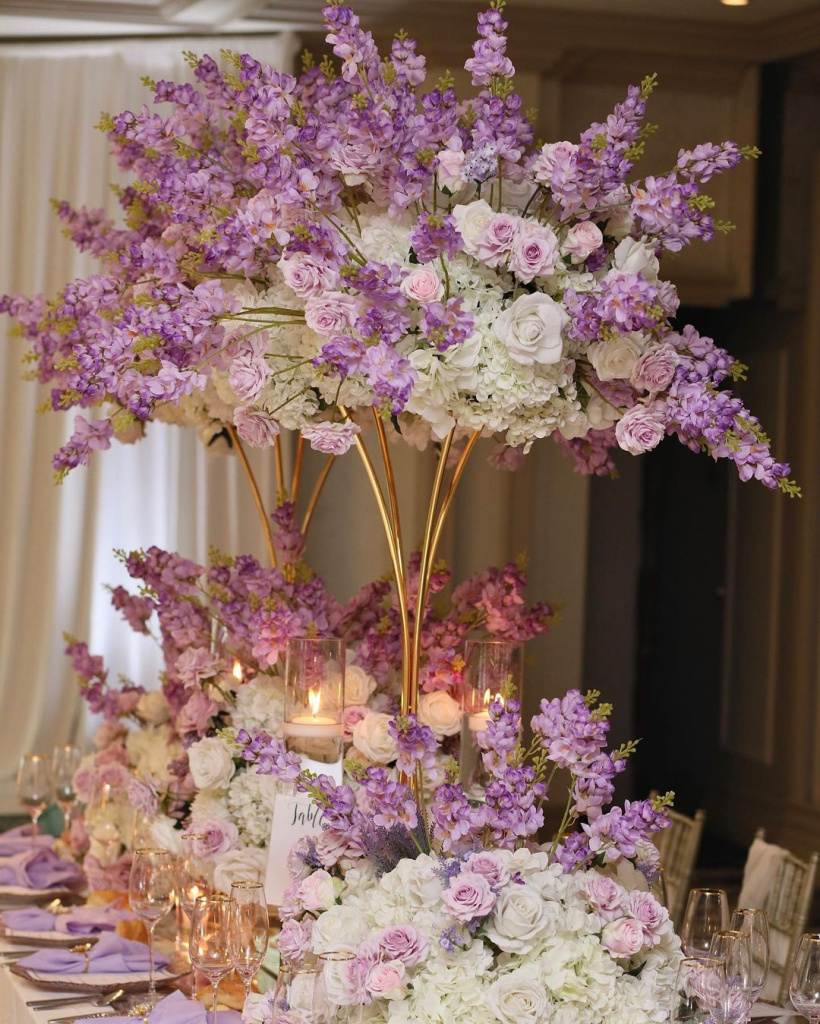 Let us introduce you to Bellezza Decor, the name in the list of 10 best wedding florists in NYC. Nestled in the heart of the city that never sleeps (because let's face it, who could sleep with so much beauty around?) is this stunning event design and decor company. Founded in July of 2018 by a couple we'd lovingly dub the 'Beauty and the Brains', Paul and Ellen Somuah are two halves of a whole that make Bellezza thrive.
Ellen, the creative mind of the duo, was caressed by the winds of Italy in her early years, where fashion and the arts were as abundant as pasta and pizza. With an innate sense of style and a penchant for interior design, she crafts events that not just meet, but cha-cha gracefully past her clients' expectations. Now, while Ellen is the artistic sorceress, Paul is the operations maestro and staging guru. Think of him as the guardian of details, ensuring that everything discussed with the client is executed flawlessly. When it comes to running a tight ship, Paul is your man.
Their mission? To craft the event of your dreams. The kind that doesn't just make you smile but leaves you breathless. Because at Bellezza, they're not just inspired by beauty - they're inspired by YOUR happiness.
Preston Bailey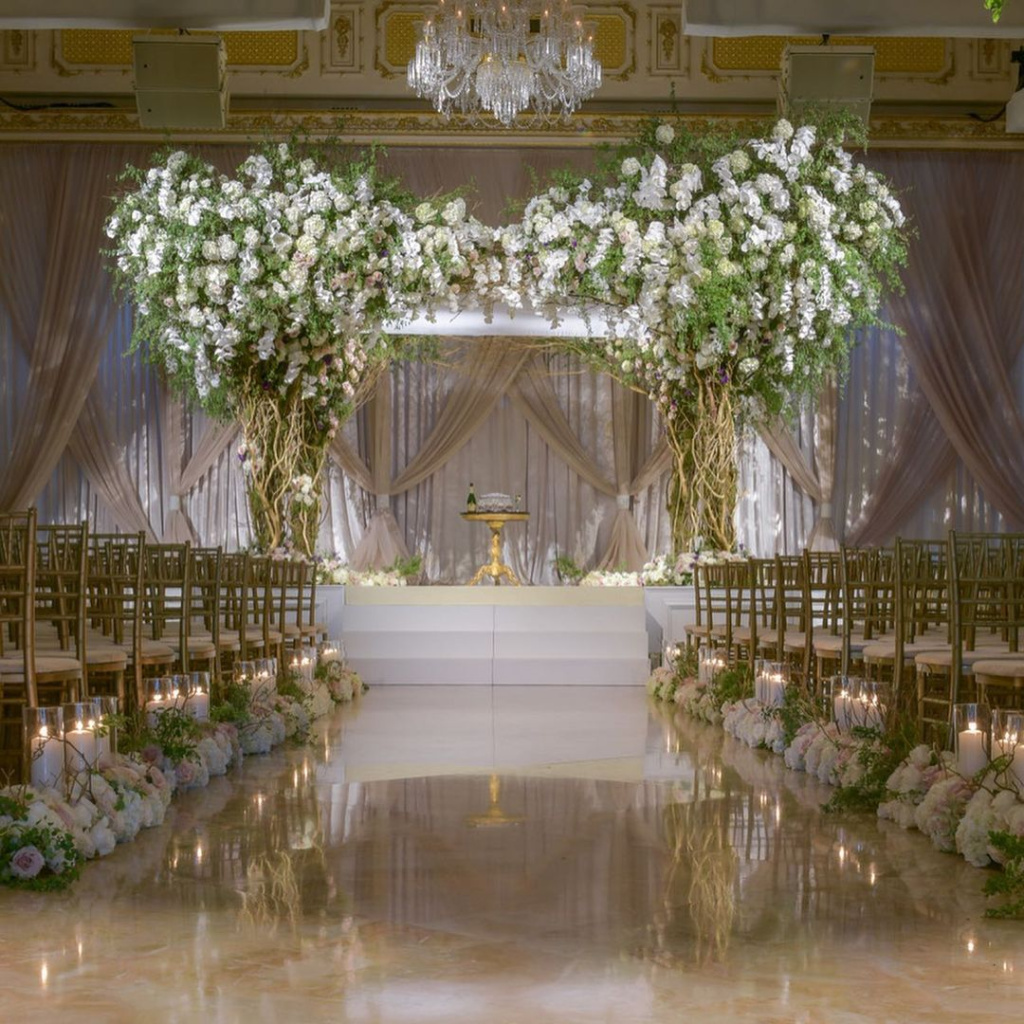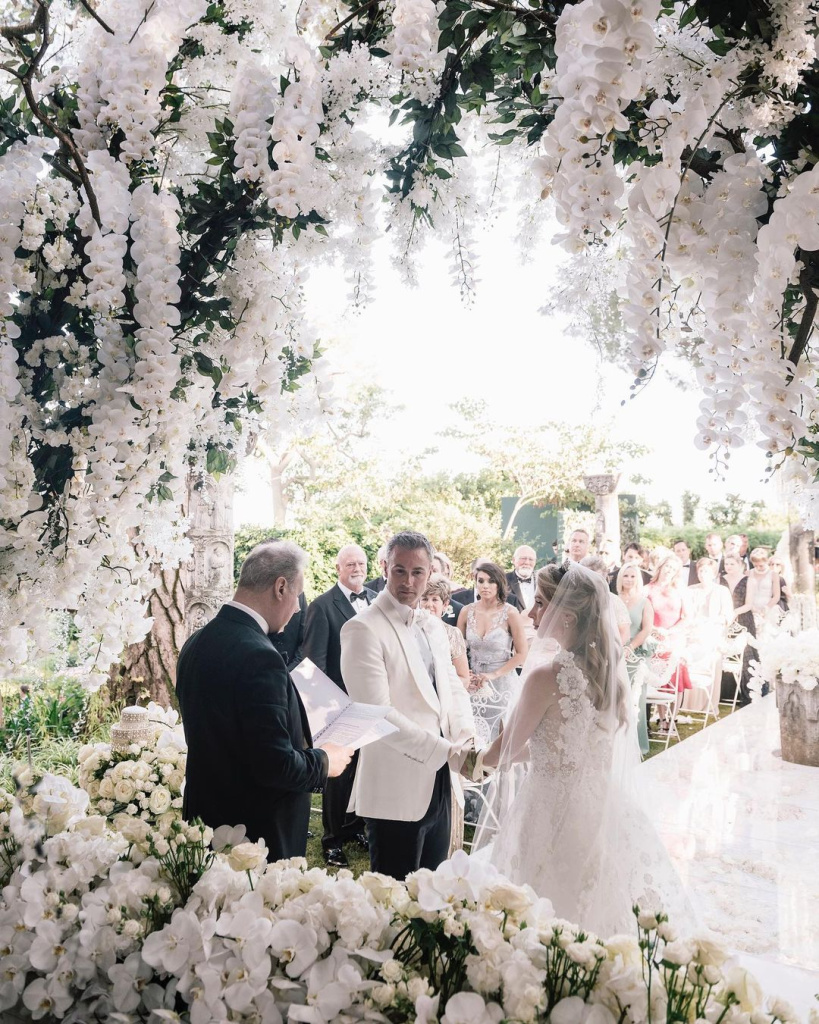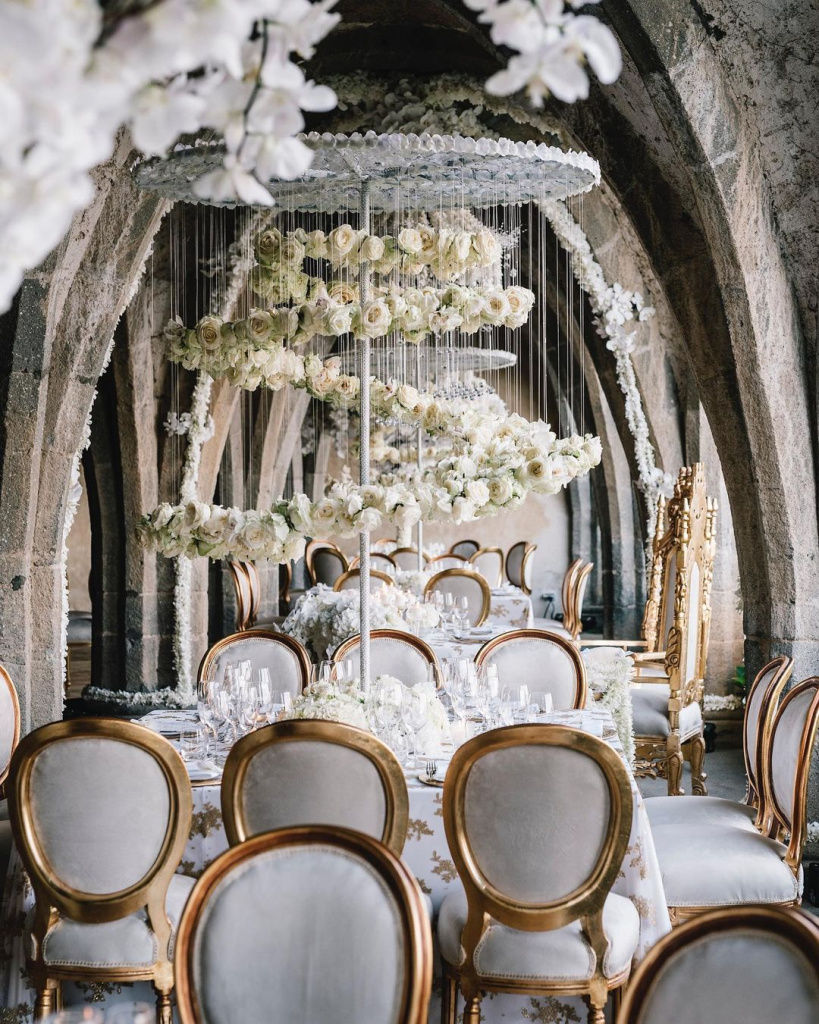 Meet Preston Bailey, a top-rated NYC florist. This guy doesn't just 'arrange' flowers; he literally crafts dreams with petals. A Panamanian at heart, and a New Yorker by residence, Bailey has been the game-changer in the floral art industry for over thirty years. He's that genius who doesn't just put flowers in a vase; he transforms entire spaces into floral fantasies. And his talents aren't just limited to weddings. Bailey's artistry knows no bounds. From Vegas to London and even Hong Kong, he has set the world alight with his larger-than-life public exhibits. By the way, his passion doesn't just stop at creating awe-inspiring installations; he's also dedicated to mentoring the next generation of floral enthusiasts. Yep, he's that generous!
Now, let's take a moment to tip our hats to Greg Van Glannenweygel, the Chief Production Officer. Greg is the magic behind the magic, meticulously bringing Bailey's visions to life. From the coasts of the Caribbean to the alleys of Italy, Greg's craftsmanship has been witnessed worldwide!
After traipsing around the concrete jungle, we've finally pinned down our top 10. And let us tell you, when it comes to the best florists in NYC, this list is the bee's knees! From bouquets that'll make your heart skip a beat to centerpieces that are more like centerpiece showstoppers, these Big Apple designers have truly raised the bar!