30 of The Most Thoughtful Gifts for Any Mother-of-the-Bride
Publication date:

09/10/2023

Updated:

09/11/2023
Ah, the big day approaches, and amidst all the joy and excitement, there's a special woman who deserves some extra attention – Mom. After all, isn't she the one who's held your hand through thick and thin? While she's caught up in her mother-of-the-bride duties, let's give her a moment she won't forget. Trust us, a thoughtful gift can give you more than just a grateful nod – we're talking teary-eyed, all-encompassing embraces. Wondering where to start? We've rustled up some amazing gift inspirations that are sure to make her heart do a little dance.
Mother-of-the-Bride Gifts Etiquette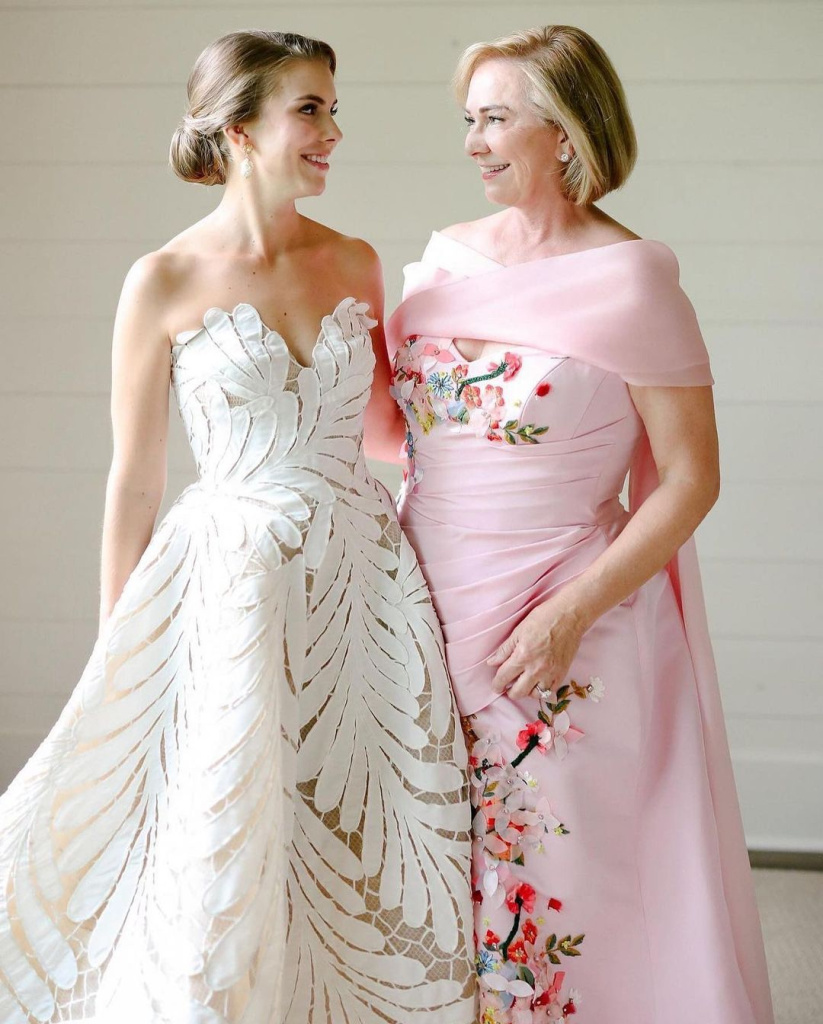 Before you jump headfirst into the realm of gift-giving, let's navigate the winding roads of etiquette. Remember, it's not just about the gift; it's the sentiment, the timing, and the way you present it. Gifting your mom, especially on such a monumental occasion, is more than just a token; it's a gesture that conveys gratitude, love, and appreciation. Understanding the mother-of-the-bride gift etiquette ensures that your present hits the right note without hitting a sour one.
The Aspects of Mother-of-the-Bride Gifts Etiquette
Navigating the waters of mother-of-the-bride gifts can sometimes feel like sailing through a storm without a compass. But don't fret! By understanding the various aspects of gifting etiquette, you'll sail smoothly towards your destination.
Timing is Everything: The best time to give a gift is during the rehearsal dinner or a private moment before the big day. It allows a personal connection without the rush of wedding-day jitters.
Personal Over Pricey: It's not about the price tag, it's about the meaning behind it. Think of what would resonate with her rather than simply being expensive.
Presentation Matters: Even a simple gift can be elevated by thoughtful packaging. Beautiful wrapping, a handwritten note, or even a bow can make all the difference.
Include a Note: This can't be stressed enough! Adding a personal note or letter detailing your emotions and memories can make the simplest gift invaluable.
Consider Tradition and Culture: In some cultures and traditions, there are specific gifts that are given. Ensure you're aware of and respectful towards those.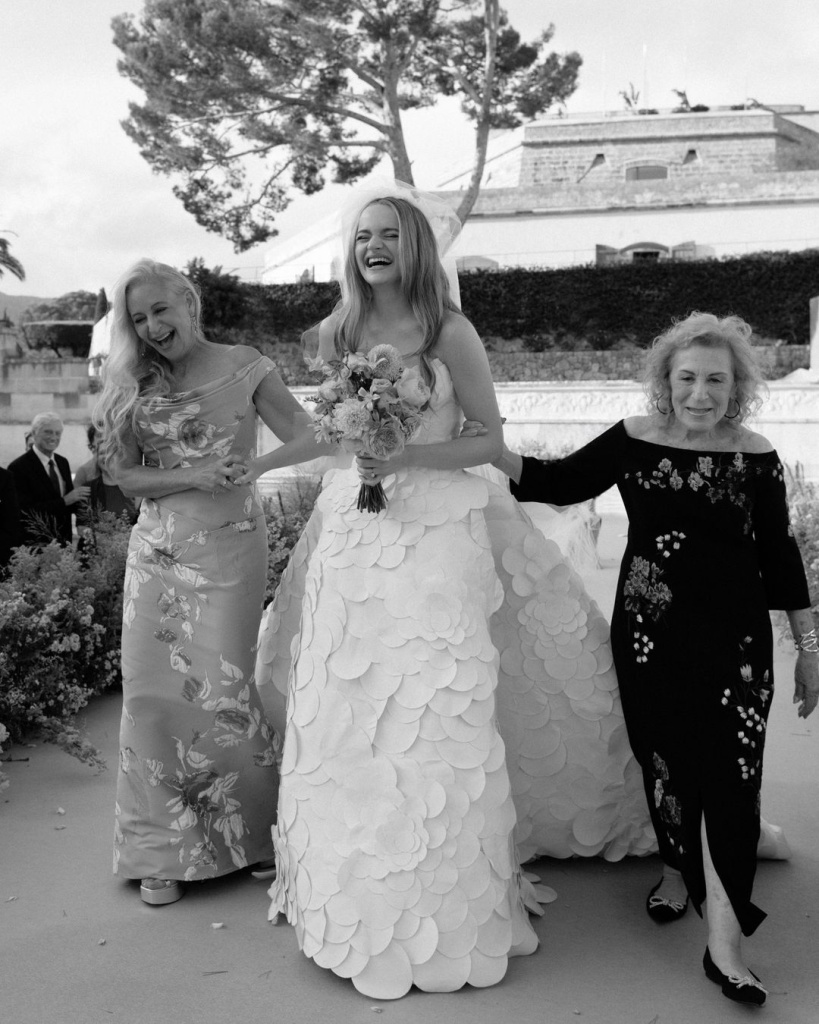 Quick Tips and Advice for Perfect Gifting
Once you've grasped the etiquette, the next step is mastering the art of selection. Considering the sea of mother-of-the-bride gifts for bride options out there, it can get a tad overwhelming. But with the right guide and a sprinkle of intuition, finding that perfect gem becomes a delightful journey.
Listen Actively: Often, she'll drop hints about what she might love. Maybe she's mentioned a book she's wanted to read or a spa she's wanted to try.
Quality over Quantity: One meaningful gift is better than several lesser ones. Think depth, not breadth.
DIY Works Wonders: Sometimes, a handmade gift, like a scrapbook or homemade jam, can pull at the heartstrings more than anything bought from a store.
Seek Out Help: Not sure about your choice? Ask close family members or friends for input.
Avoid Last-Minute Hustle: Start thinking about the gift well in advance. The closer you get to the big day, the more stressful and rushed your choice might be.
Cherishing the Moments: Think about gifting her an unforgettable experience, whether it's a spa day, a short vacation, or tickets to a show she's been raving about. Sometimes, the most treasured presents aren't things, but memories.
With this treasure map of ideas, you're armed and ready to find that gift that'll have her exclaiming, "Oh, dear, you've outdone yourself!"
The Best Mother-of-the-Bride Gifts for 2023-2024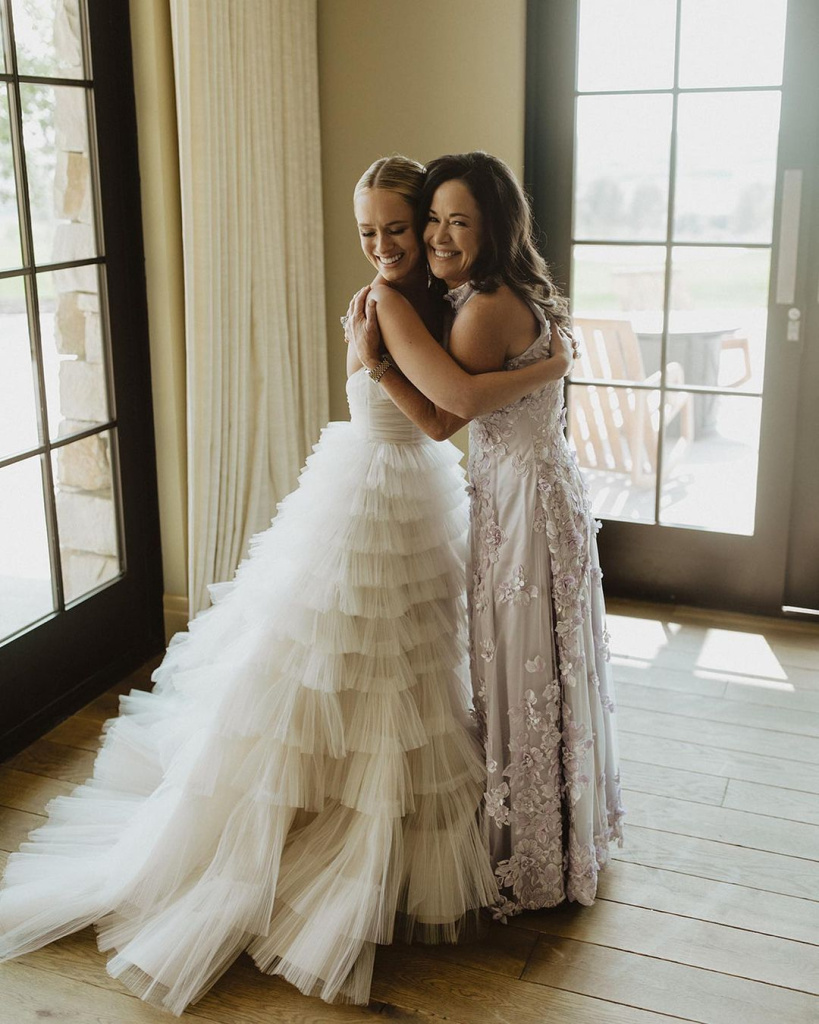 Welcome to 2023: not just another spin around the sun, but a time brimming with fresh starts, exciting innovations, and budding trends. As wedding bells chime louder this year, there's a surge of new and sentimental gift choices for our beloved mothers-of-the-bride.
Wedding bells are ringing, and it's high time we showered some accolades on the unsung heroine: the mother-of-the-bride. She's been your rock, your compass, and your most enthusiastic supporter. Now, the spotlight's on you to make her feel cherished. Delve into our list, a mix of age-old tradition and contemporary flair, to discover some top-tier gift suggestions for mom.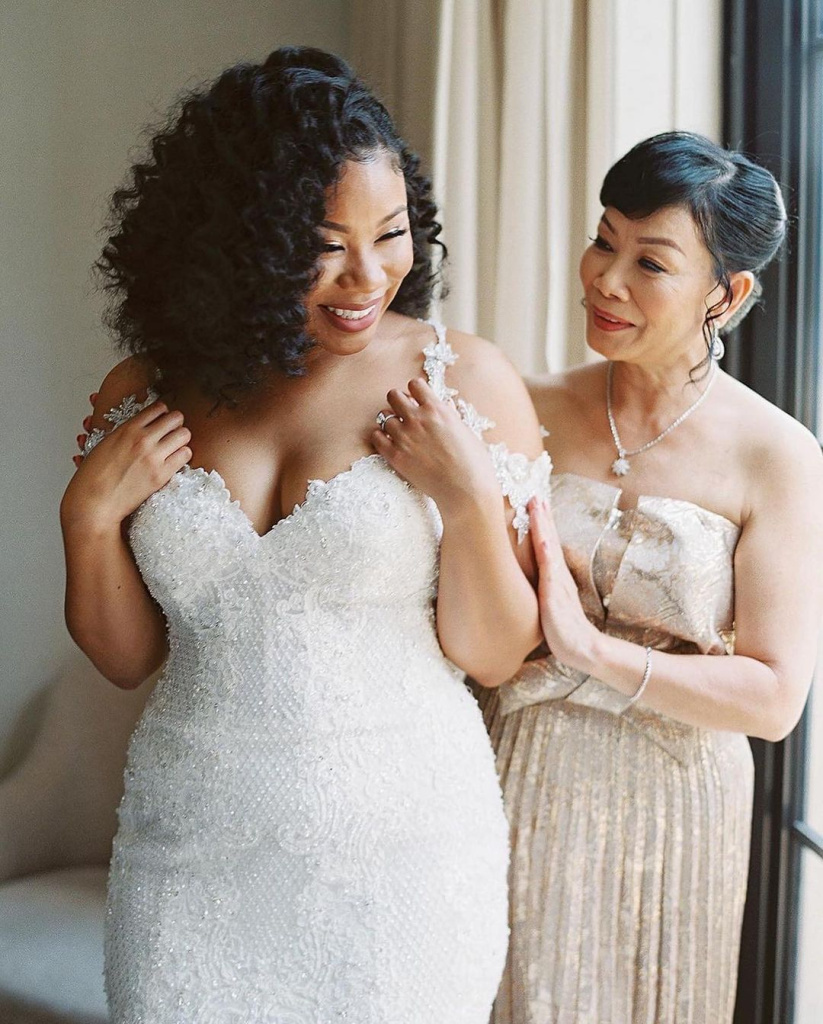 The Most Thoughtful Gifts for Any Mother-of-the-Bride
For those mothers who hold onto memories like precious gems, these meaningful mother-of-the-bride gifts are a fusion of warm nostalgia and love. They aren't just mere items; they're embodiments of priceless moments.
Mother-of-the-bride gifts: jewelry edition: Imagine a classic piece, maybe a necklace, etched with a date or initials that resonate with memories.
Storybook of Memories: Not just any old scrapbook, but a tangible trip down memory lane, peppered with snippets, tales, and hidden whispers from your collective journey.
Words from the Heart: A letter, drafted with affection, is an intimate chat on parchment, reliving joys of the past and hopes for what's to come.
Frames with a Past: It's not merely about the frame, but the invaluable memory within. Visualize a poignant mother-daughter snapshot to display.
An Unexpected Getaway: A tranquil escape to revisit old tales and create fresh ones.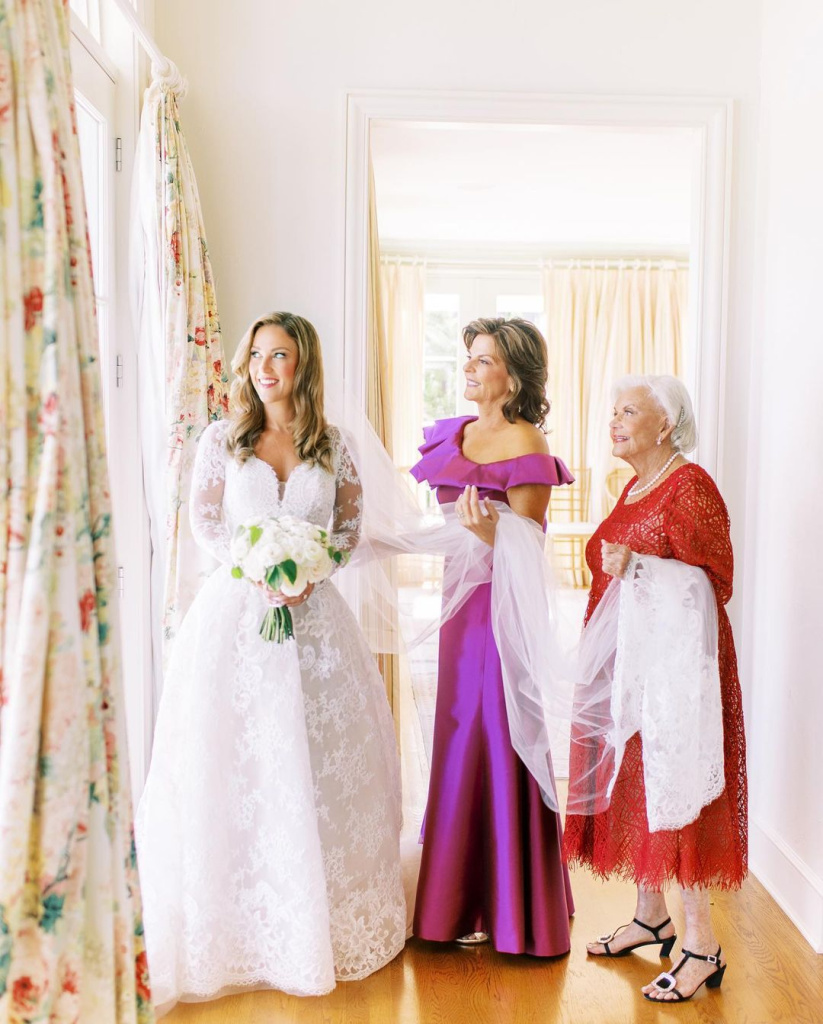 Unique and Meaningful Gifts for the Mother-of-the-Bride
Because every mother is one-of-a-kind, her gift should mirror that uniqueness. Venture into the world of custom mother-of-the-bride gifts and forge something she'll proclaim was made just for her.
A customized locket: More than just a piece of jewelry, it holds a photo or a message that means the world to her.
An heirloom quilt: We're not talking just any quilt, but one sewn together with memories, maybe even using snippets from your old baby dresses.
A special floral surprise: Imagine a bouquet crafted from flowers reminiscent of her wedding day.
A melody box: Not just any music box, but one that plays her favorite lullaby or perhaps the song you danced to at your wedding.
A bespoke family portrait: A piece of art that captures your familial essence.
A star named in her honor: An ethereal gift, placing her among the constellations.
Designer indulgences: Think expensive mother-of-the-bride gifts that spell luxury, from handbags to perfumes, tailored to her taste.
Affordable Mother-of-the-Bride Gifts
Exquisite gifting doesn't always have to burn a hole in your pocket. With a touch of creativity, love, and thought, these good mother-of-the-bride gifts can create wonders that will warm her heart.
Heartfelt Verses: Words tumbling and twirling, each capturing your deepest affections and appreciation.
Tailored Treasures: Envision embroidered towels or a special calendar peppered with dates close to her heart.
Homemade Spa Delights: An array of her beloved aromas, exfoliants, and pampering treats, all handpicked by you.
That Special Coffee Cup: Not just any ol' cup. A mug that's drenched in nostalgia or a shared laugh from yesteryears.
A Notebook for Her Whims: A space for her to pen down dreams, thoughts, or random scribbles.
Hand-Poured Fragrant Candles: Because, honestly, who can resist that calming glow?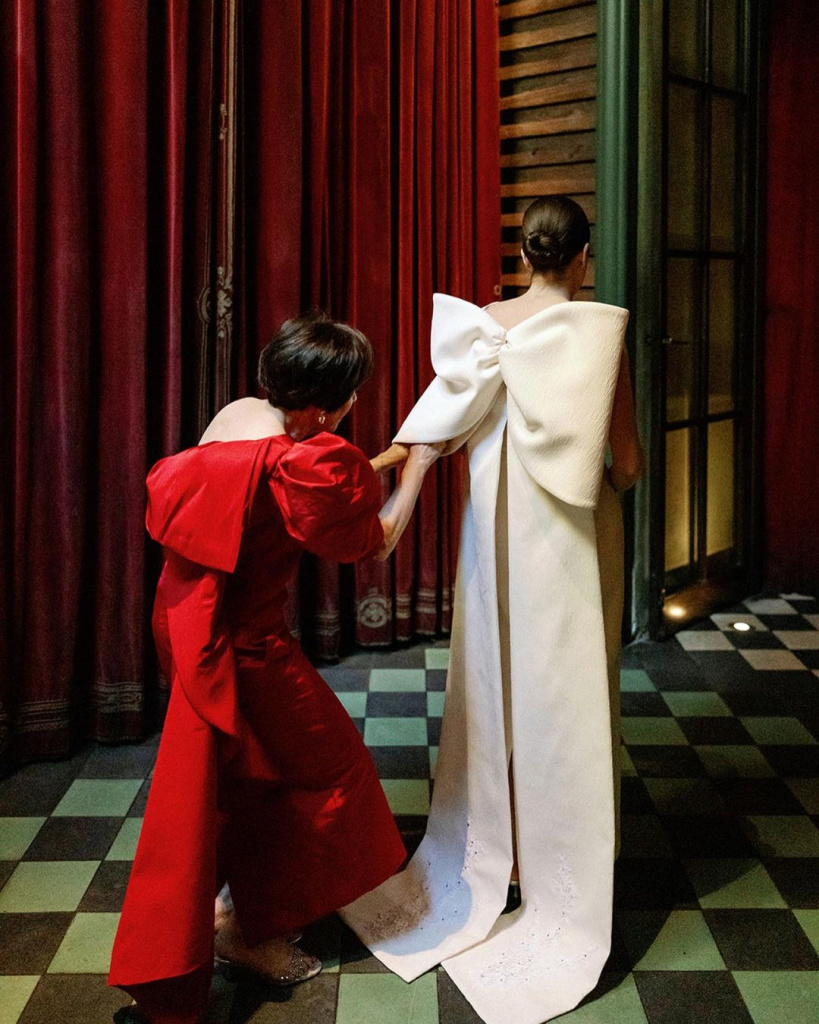 Luxury Mother-of-the-Bride Gifts
For those wishing to wrap their moms in opulence, this array of mother-of-the-bride unique gifts oozes class and panache.
A Statement Clutch: An accessory that truly embodies her charisma.
Elegant String of Pearls: These gems, timeless in their allure, mirror her perennial elegance.
Upscale Skincare Treats: Let her revel in the luxe touch of posh moisturizers, elixirs, and potions.
Handpicked Vintage Vino: Matured to brilliance, just like the tales you both hold dear.
An All-Inclusive Spa Day: An oasis where she's treated like the royalty she truly is.
Creative Mother-of-the-Bride Gifts
For those mothers with a touch of the creative or a penchant for mother-of-the-bride personalized gifts, this compilation is a crafter's delight.
A Bespoke Home Illustration: A vivid portrayal of the abode filled with countless anecdotes.
An Offbeat Artistic Creation: Whether it's a sculpture or artwork, it should vibe with her essence.
Your Tale Together: Sketched and narrated, capturing the essence of your shared adventures.
DIY Aromatic Bath Fizzies: Crafted with care, brimming with her chosen aromas.
A Genealogy Puzzle: A playful dive into the roots and branches of your clan.
A Handmade Memory Lantern: Lighting up her spaces with moments you both cherish.
A Melodic Memory Mix: Harmonies and rhythms that echo tales of times spent together.
Diving into the ocean of mother-of-the-bride present ideas can be a tad overwhelming. Yet, with a dash of intuition and a sprinkle of individuality, you're sure to stumble upon treasures that strike a chord. Whether they're drenched in luxury or oozing with character, presents for our brides' dearest mamas are symbols of thanks, warmth, and everlasting bonds. So, here's to unearthing that gem of a gift that sparks joy in her eyes and a dance in her heart. A toast to the matchless mamas and the sheer pleasure of gifting!