30 Best Places for a Wedding Photoshoot in Vancouver
Publication date:

11/16/2023

Updated:

11/18/2023
Vancouver combines city scenes with nature, making it a top spot for taking pictures. If you're planning wedding shots here, remember:
Time of Year: Some spots stand out more in specific seasons. Like, gardens bloom in spring, but beaches are perfect in summer.
Need a Permit?: Some places in Vancouver might need a permit for a full-blown photoshoot. Better to find out beforehand.
Reachability: While many places are a breeze to get to, others could take some walking or special plans. Think about your outfit and how much you want to move.
Crowds: Places can get busy, especially on weekends or holidays. Consider shooting in the early hours or on weekdays for a quieter vibe.
City Happenings: Check if there are any events near your chosen spot. They might change the mood or access.
With these pointers, let's explore some of the best places for wedding photos in Vancouver. From grand views to quiet corners, there's something for everyone. Ready? Let's get this party started!
The Most Popular Outdoor Locations in Vancouver
If you love nature and the outdoors, Vancouver is the place to be! The city offers a mix of sea, forests, and city views that make for stunning shots. Let's check out some incredible spots for wedding photos in Vancouver.
Grouse Mountain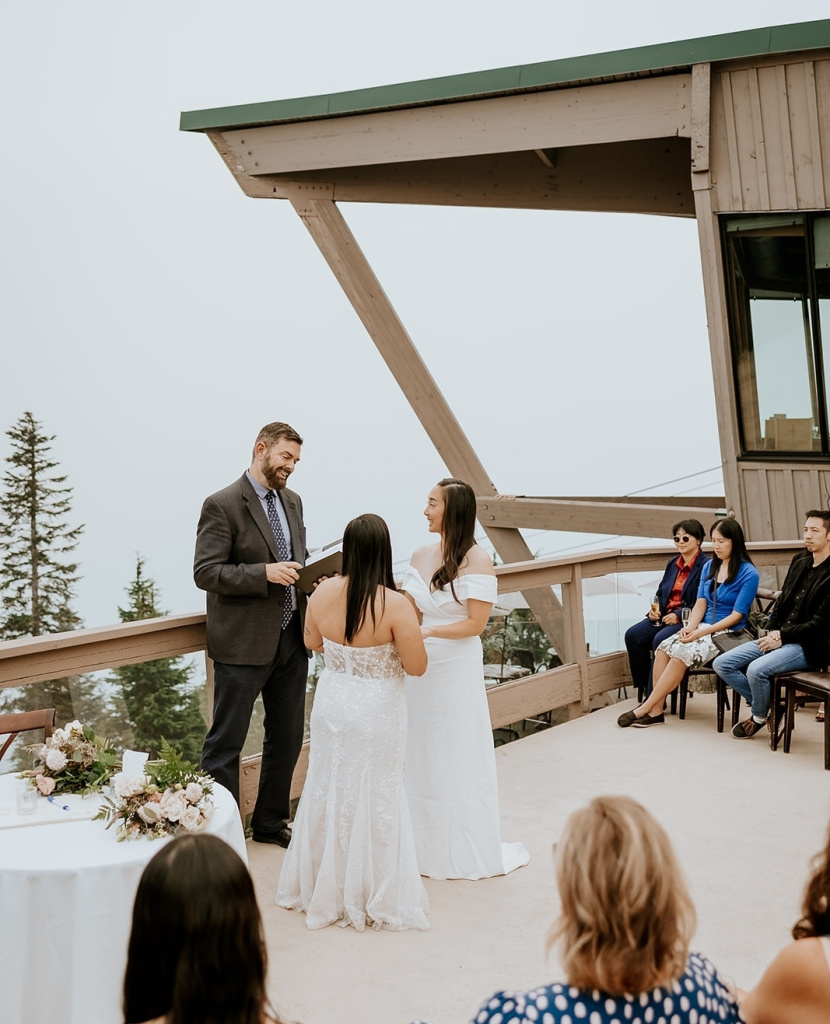 Elevate your photo game here. With an awesome view of the city, sea, and mountains, it's a top photo spot:
Skyride: Get some cool shots while going up or down with the city below.
Wildlife Spot: Want a photo with the local grizzly bears, Grinder and Coola? Here's where.
Ziplining: If you're feeling brave, get some action shots in the trees.
Permits: It's a tourist hotspot, so you'll need a permit for certain places or activities.
Best Time: Evening, as the sun goes down, for that golden touch to your photos.
Whytecliff Park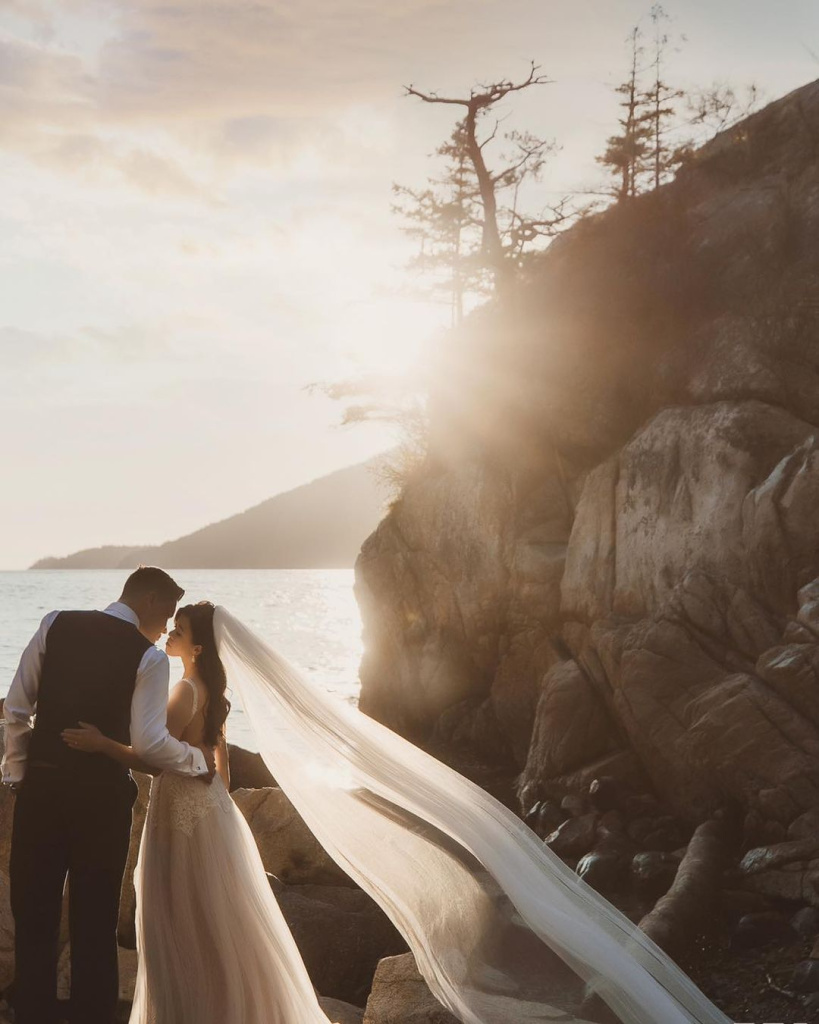 This coastal park has cliffs and beaches that give a special seaside feel:
Beach Spot: Great for photos with its sandy areas and big rocks.
Cliff View: Get wide shots of the sea with boats and ferries moving about.
Marine Buddies: With many marine animals around, you might get a surprise guest in your photo!
Permits: Since it's a protected marine area, make sure you get a permit.
Best Time: When the sun is setting for that soft, romantic light.
Capilano Suspension Bridge Park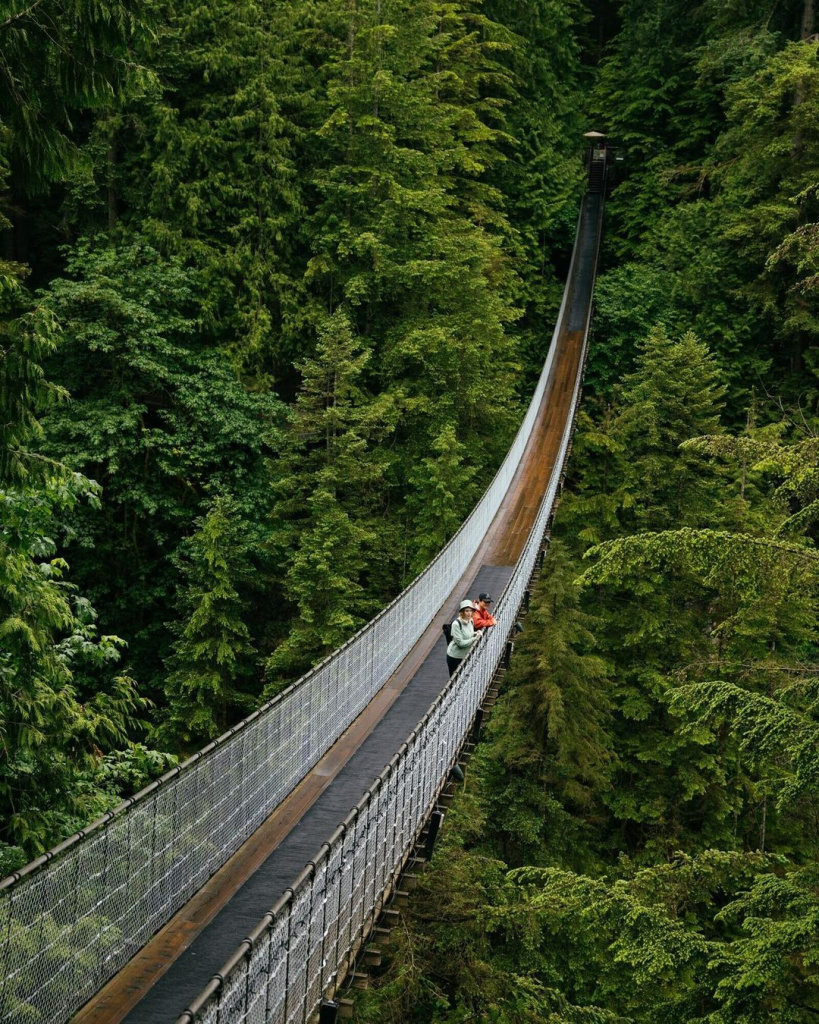 Adventure meets beauty here:
The Bridge: Feel the excitement walking on this wobbly bridge with green forests below.
Treetop Walk: Elevated paths among old cedar trees give a cool bird's-eye view.
Cliffside Walk: A pathway sticking out from the cliff is awesome for dramatic photos.
Permits: This place can get packed, so get a permit.
Best Time: Weekdays, early or late, when it's less crowded and the light's just right.
Granville Island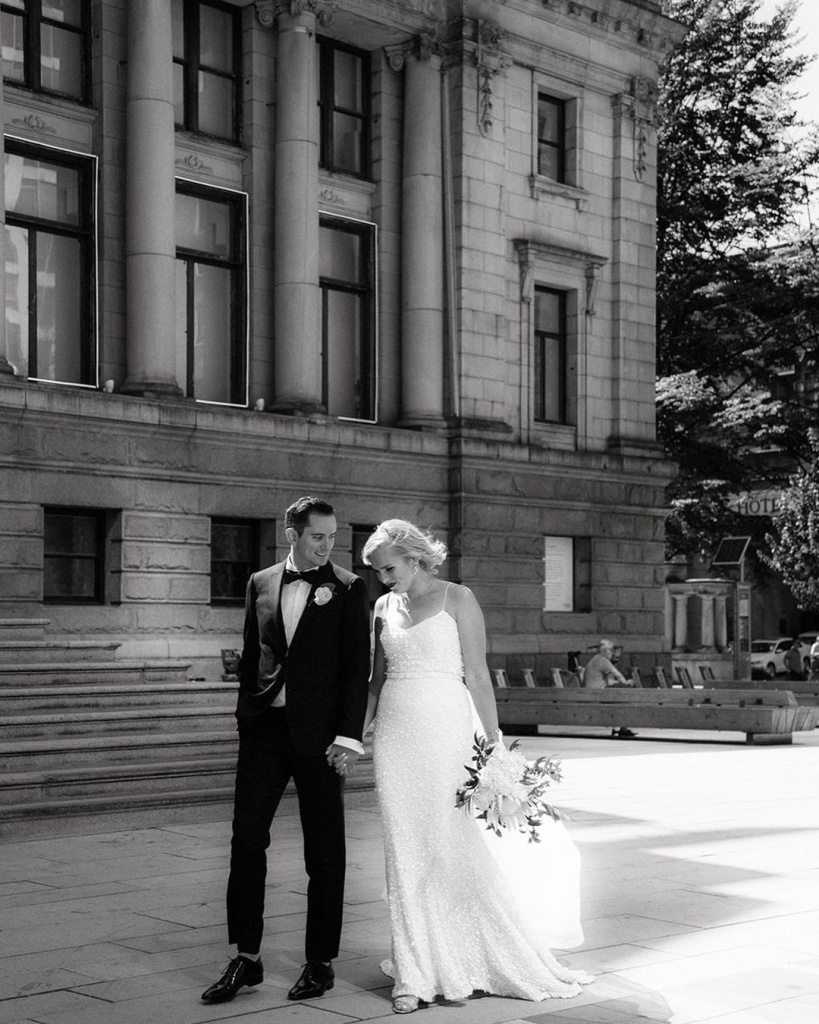 This spot has a mix of city buzz and artsy vibes:
Local Market: Bright and busy with fresh goods and handmade items.
Art Walls: Get funky photos with the changing street art around.
Water Views: The calm waters with the city behind give a great mix of nature and city vibes.
Permits: Some places might need permission, so double-check.
Best Time: Mornings for that market hustle or evenings for a calm, sparkly feel.
Cypress Mountain Lookout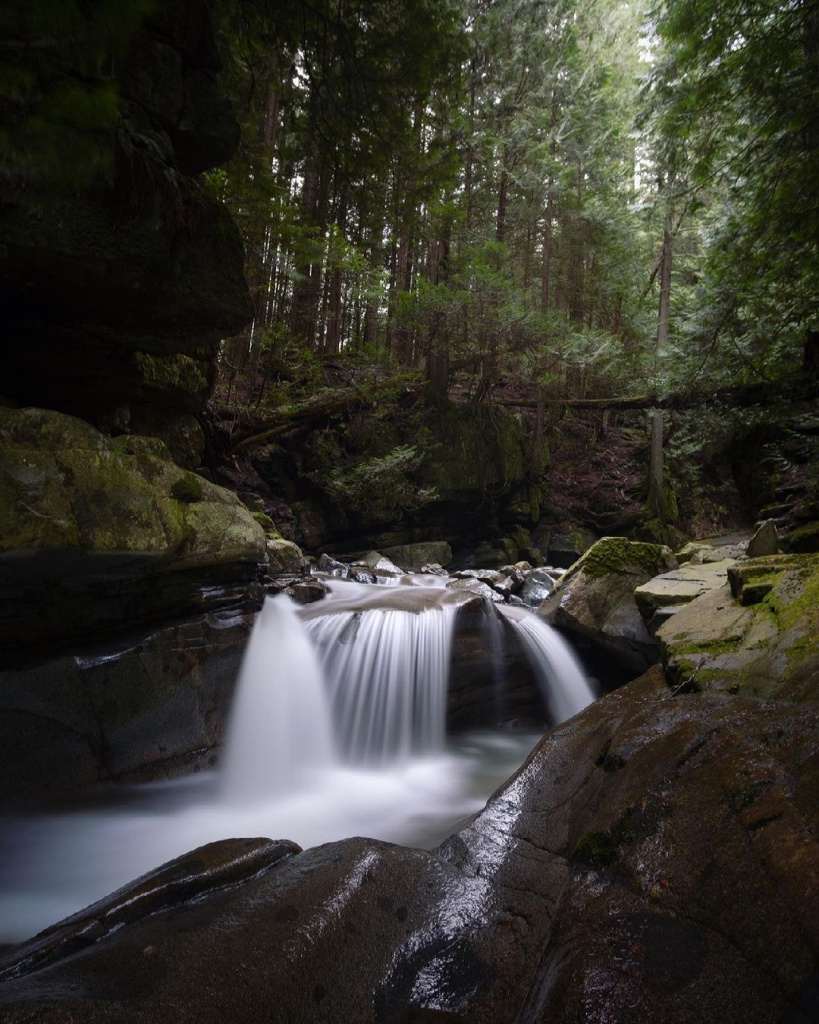 Capture your love amidst nature's grandeur:
Stunning Scenery: Just a quick drive from Vancouver's center, this spot gives you wide views of the city, and the sea, and on clear days, you can even see Vancouver Island far away.
Mountain Magic: Frame your romantic moments with tall snow-covered mountains and green trees around.
Night Sky: Fancy some late-night photos? The high location gives a crisp view of the stars, making your photos extra dreamy.
Every Season's Tale: From winter's snowy scenes to summer's green beauty, the landscape changes, giving you different photo vibes.
Permits: This spot can get crowded or be used for events, so best to see if you need any permits before heading up.
Best Time: Either during the golden hour for a soft, sun-kissed look or right after it snows for a magical snow scene.
Vancouver Skyline Wedding Photo Locations
Vancouver, a fusion of urban sophistication and nature's splendor, is a photographer's paradise. The city's skyline, a medley of modern skyscrapers under the watchful gaze of the coastal mountains, creates a dreamscape that couples yearn to capture in their wedding photos. If you are on the quest to etch your love story against the city's urban canvas, here's a guide to some of the best Vancouver rooftop wedding photoshoot spots that offer a symphonic view of the city's skyline:
Vancouver Lookout
Elevate your love amidst the clouds:
Panoramic Perfection: Boasting a 360-degree view, capture the essence of Vancouver from the ocean's blues to the mountains' hues.
Rainy Day Romance: Even on those classic Vancouver drizzles, the indoor setting ensures your backdrop remains spectacular.
Golden Ambiance: Revel in the magic of sunset, as the cityscape glimmers in its golden glow.
Permits: A nominal entry charge is applicable. For exclusive shoots, liaise with the management beforehand.
Best Time: The cusp of sunset to early evening, harnessing the city's luminescence.
Science World's Rooftop Patio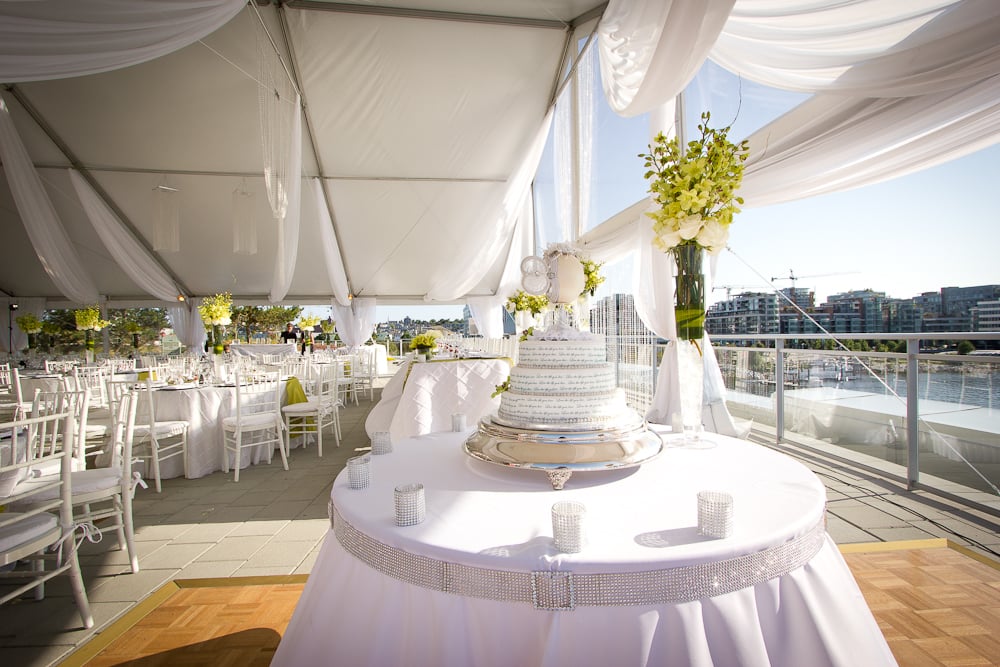 Modern allure meets scenic splendor:
Geometric Grandeur: The iconic geodesic dome of Science World introduces a contemporary flair to your frames.
Skyline Serenade: The rooftop promises sweeping views of both the urban jungle and nature's majesty.
Futuristic Glow: As night descends, the illuminated dome offers a dreamy, otherworldly backdrop.
Permits: Given its popularity, it's prudent to synchronize with Science World for any necessary permits.
Best Time: Twilight, when the merging of dome lights and city sparkle crafts a magical aura.
Coal Harbour Seawall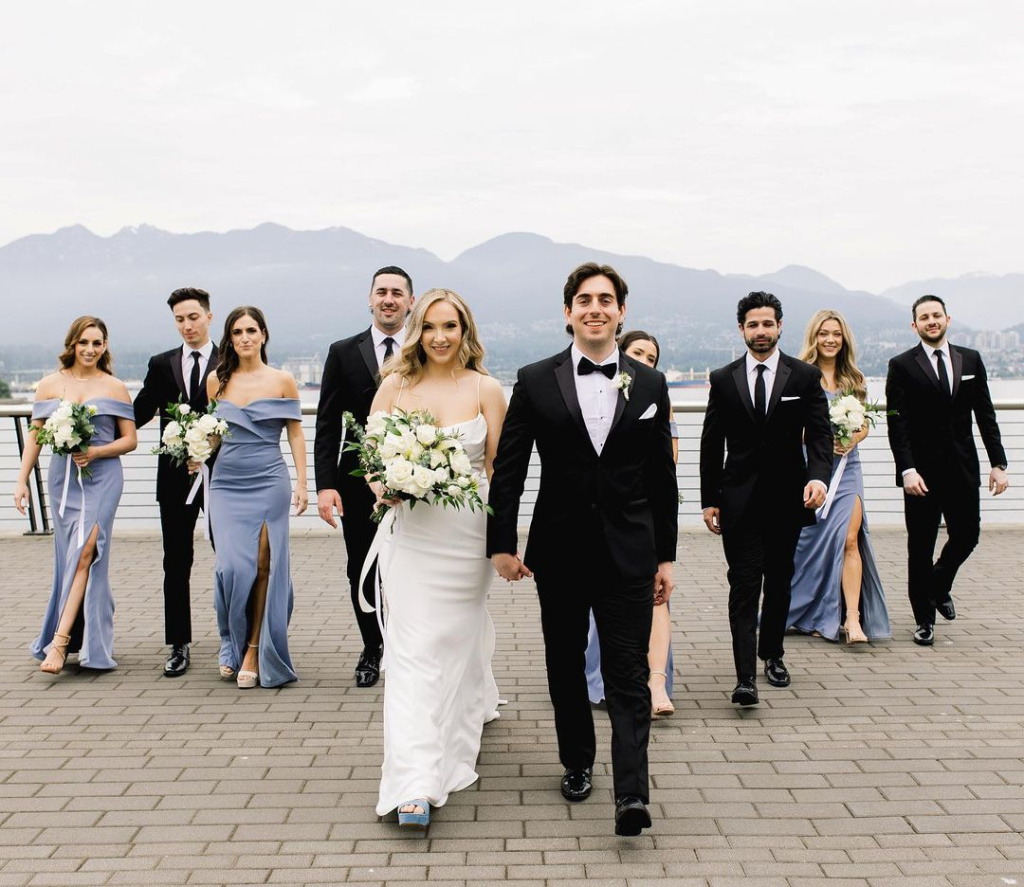 Where urban charm greets ocean whispers:
Promenade of Love: Let the city play backdrop as you walk beside the lapping waves.
Nautical Nuances: Introduce a luxe element with the marina's elegant yachts.
Mountain Majesty: Frame your love with the grandeur of distant peaks on clear days.
Permits: As a public area, accessibility is usually hassle-free. For specialized arrangements, consult the city's stipulations.
Best Time: Opt for dawn's serenity or the drama of dusk.
Top of Vancouver Revolving Restaurant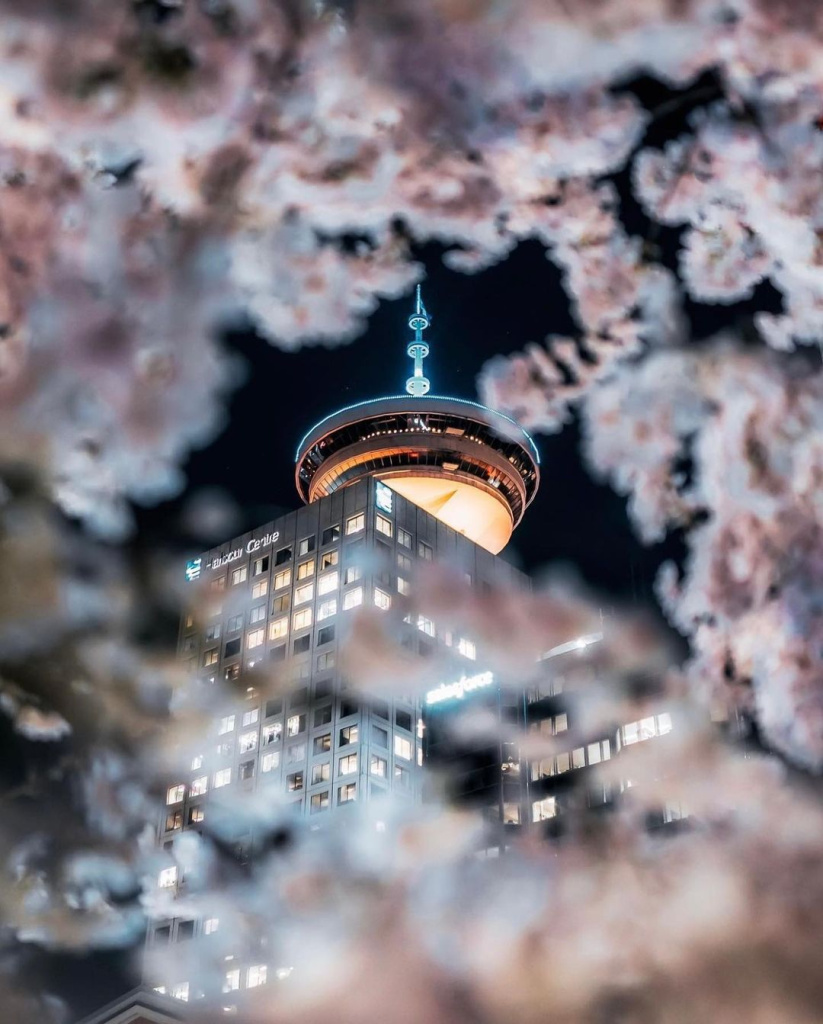 Romance in rotation:
Dynamic Vistas: With the restaurant's motion, every moment offers a fresh city perspective.
Sky-high Sophistication: Hovering above the city, it's a rendezvous of romantic opulence.
Culinary Elegance: Introduce props like wine glasses to elevate your frames with a posh touch.
Permits: Reserve your dining spot, but for exclusive photo sessions, coordinate with the establishment.
Best Time: Nightfall, when the metropolis illuminates and the restaurant ambiance resonates with romance.
Lonsdale Quay Market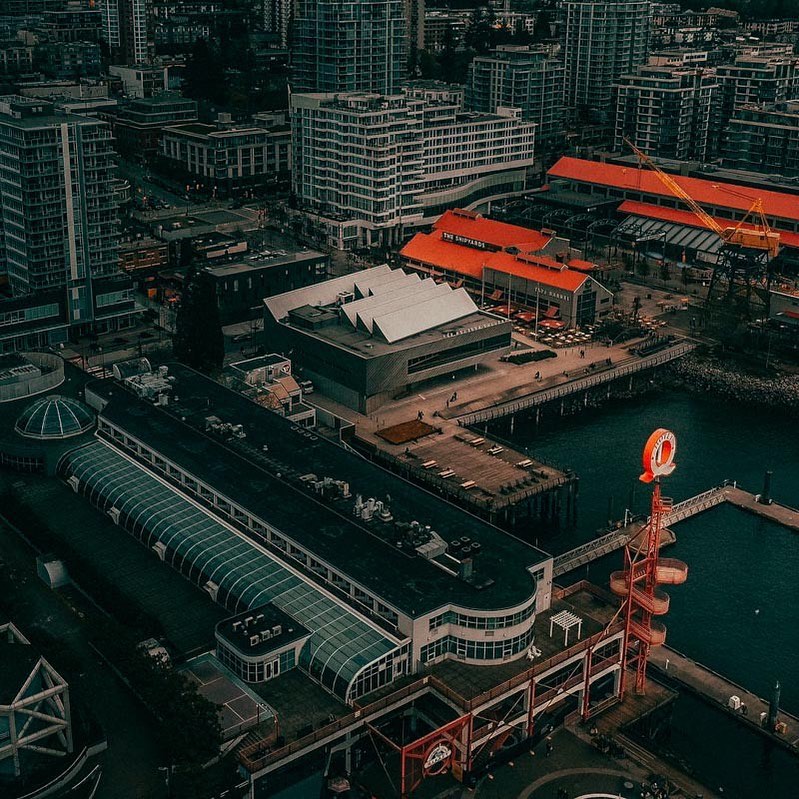 Embrace city views with harbor hues:
Stunning Skyline Panorama: Situated in North Vancouver, the City Sights: Positioned in North Vancouver, it's a window to downtown Vancouver, presenting a breathtaking skyline across the waters.
Market Moods: The market's vibrancy, its unique shops, and dining spots breathe life into your shots.
Quintessential "Q": The iconic sign is a nod to Lonsdale's identity, adding a quirky touch.
Seaside Strolls: The adjacent promenade, with the gentle sea and the skyline, promises romantic frames.
Ferry Frames: The SeaBus offers dynamic shots, letting the cityscape evolve in the backdrop.
Permits: While most areas are public, for bespoke setups or areas within the market, liaising with the authorities is recommended.
Best Time: Twilight, when market lights, city brilliance, and natural hues converge.
Gardens for Wedding Photography in Vancouver
Vancouver, with its captivating landscape and temperate climate, is a haven for garden enthusiasts and romantics alike. The city's gardens are not just a visual treat but also a sensorial experience, where the soft hum of bees, the fragrance of myriad blooms, and the play of sunlight through the leaves create an ambiance straight out of a fairy tale. Each garden paints a unique picture, waiting for couples to step in and make it their own. Here are some romantic wedding photo locations in Vancouver where nature's charm and intimacy intertwine seamlessly:
VanDusen Botanical Garden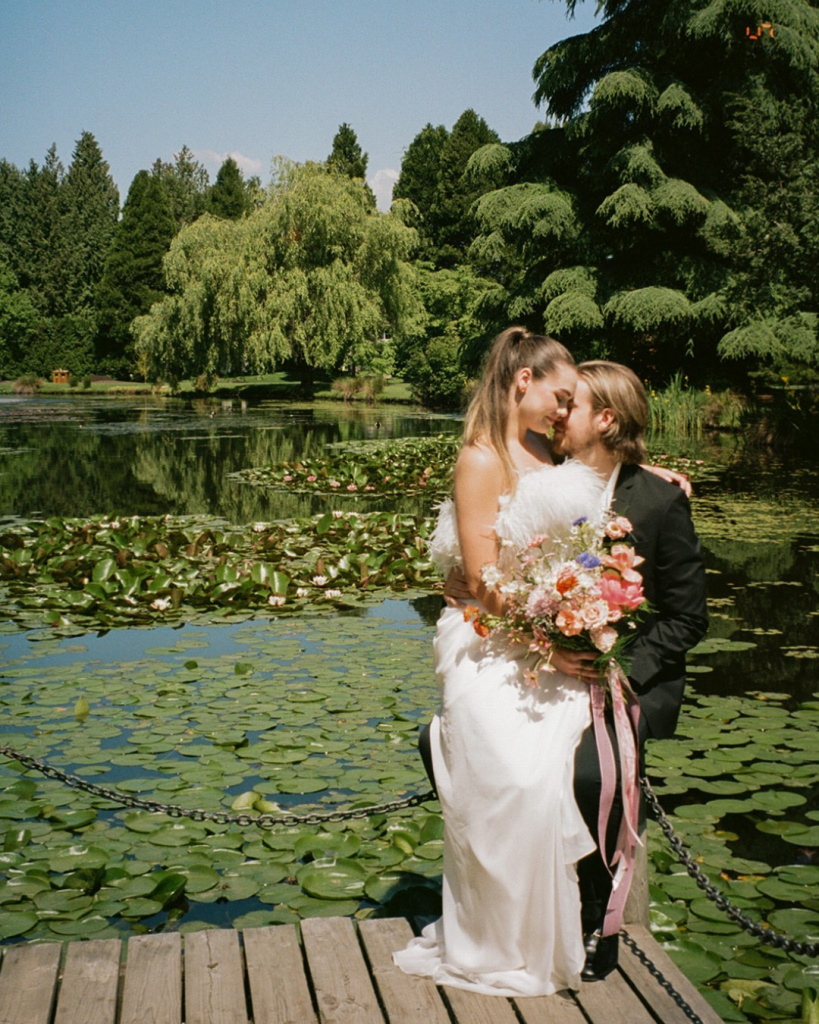 An urban Eden brimming with botanical wonders:
Diverse Habitats: From the mesmerizing hedge maze to dedicated themed gardens, every corner offers a fresh tableau for your photos.
Burst of Colors: The Rhododendron Walk comes alive with hues, offering a vibrant backdrop.
Labyrinthine Delight: The Elizabethan Hedge Maze presents a fun and enchanting setting for light-hearted moments.
Permits: Organize your shoot in advance, selecting from a range of photography packages to match your vision.
Best Time: Embrace spring for a floral spectacle or autumn for a golden hue. Dawn or twilight offers ethereal lighting.
Nitobe Memorial Garden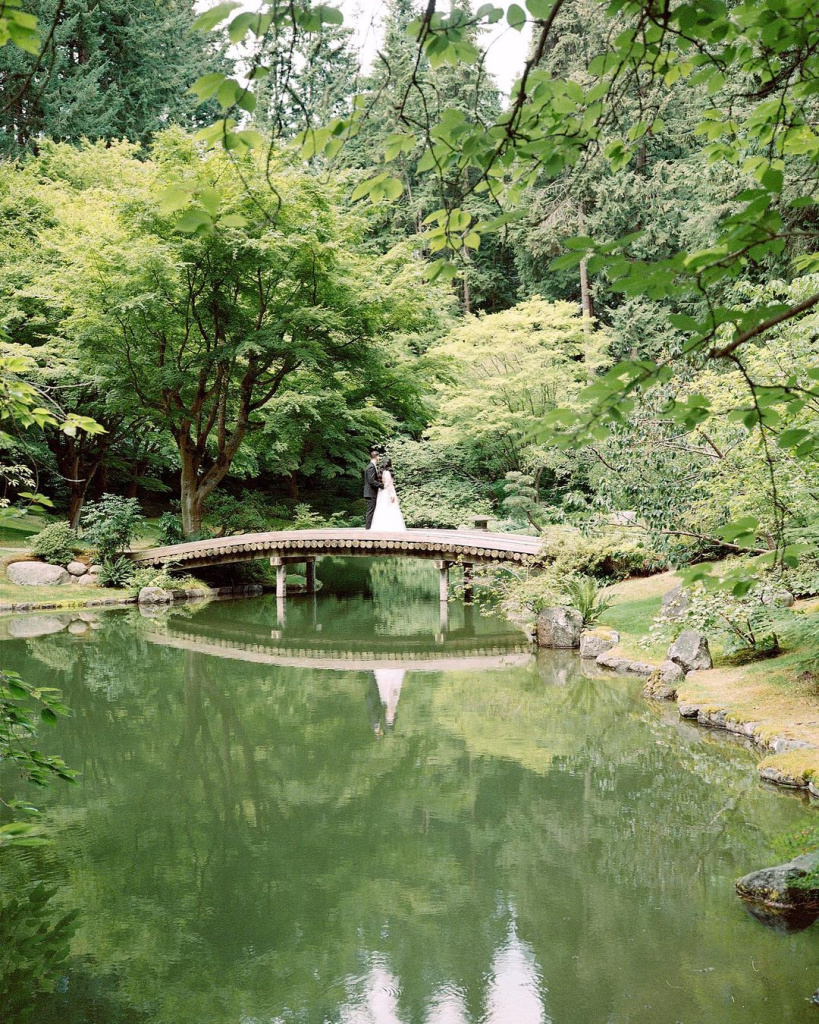 Experience tranquillity with Japanese elegance:
Serenity in Details: Every facet of this garden, from its stones to its flora, embodies Japanese philosophy, offering a serene setting.
Tea and Tradition: The ceremonial tea house and garden emanate an aura of grace and timeless beauty.
Reflective Harmony: The koi-filled waters offer a meditative, calm background, capturing the essence of marital unity.
Permits: Engage with the University of British Columbia for necessary permissions.
Best Time: Spring's cherry blossoms and autumn's vibrant maples are picture-perfect. Opt for mornings to capture the serene aura.
Dr. Sun Yat-Sen Classical Chinese Garden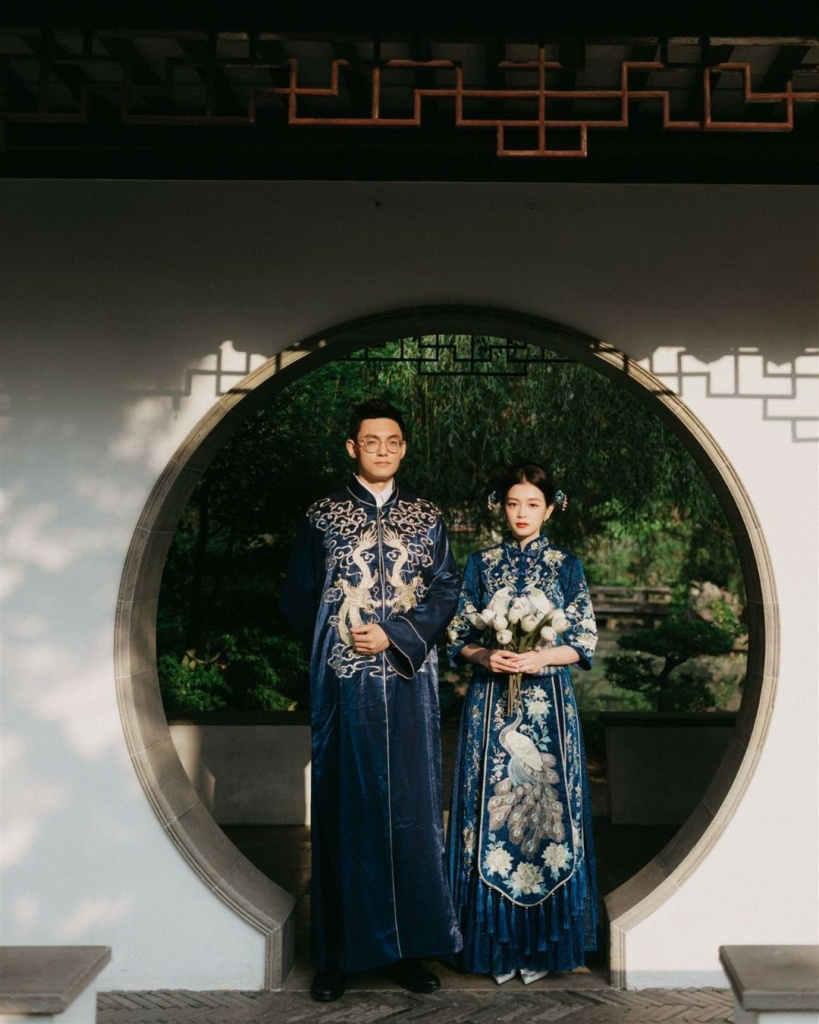 A harmonious blend of nature and artistry:
Architectural Wonders: The garden's pavilions and covered walkways provide an exquisite frame for your love story.
Pond's Poetry: The still waters mirror the garden's beauty, setting the stage for deep, reflective captures.
Ancient Craftsmanship: Embrace the ambiance of an authentic Ming Dynasty-era garden, which promises captivating shots.
Permits: Being a sought-after location, prior permission is imperative, especially for exclusive shots.
Best Time: The garden radiates beauty in spring and summer. Aim for hours when the light dances with the shadows.
UBC Botanical Garden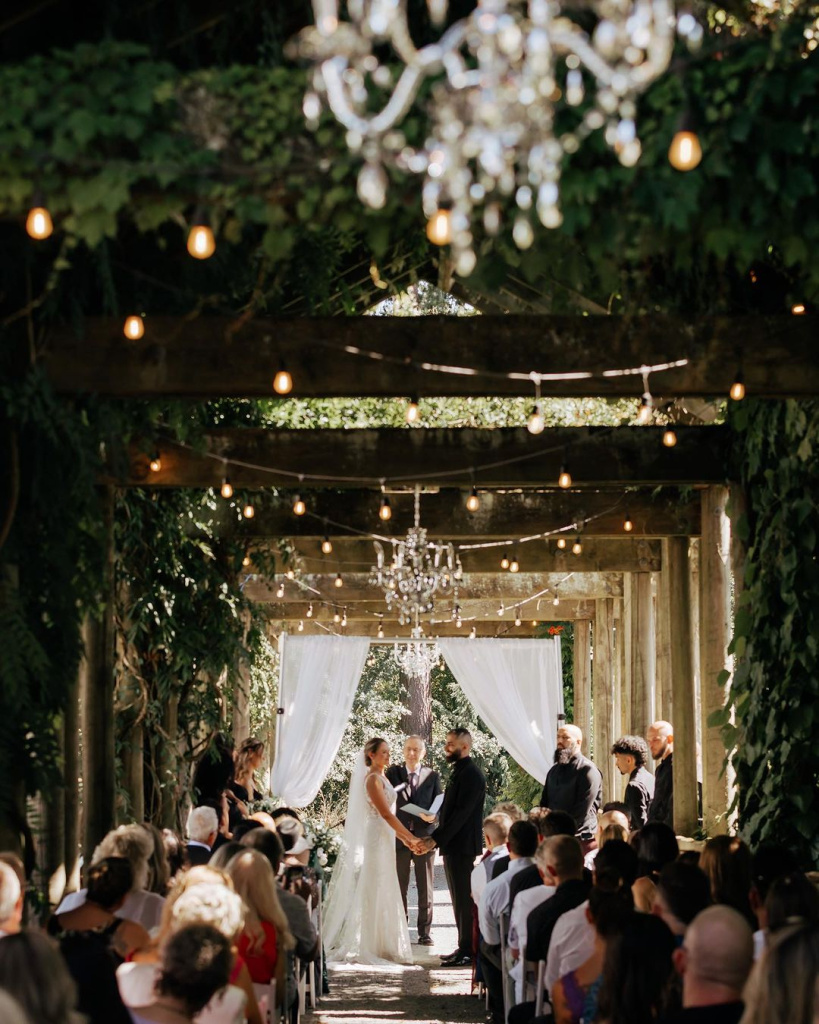 A nature lover's dream and a backdrop like no other:
Sky-high Romance: The Greenheart TreeWalk takes your love story to new heights amidst nature's canopy.
Diverse Landscapes: From the rustic charm of the Food Garden to the unique Alpine Garden, there's a setting for every mood.
Plant Paradise: Home to a myriad of plant species, every frame will be lush and lively.
Permits: Secure your slot in advance, adhering to the garden's photography guidelines.
Best Time: Spring's blooms and summer's verdant vibes are unbeatable. Soft morning sunlight makes every shot magical.
Garry Point Park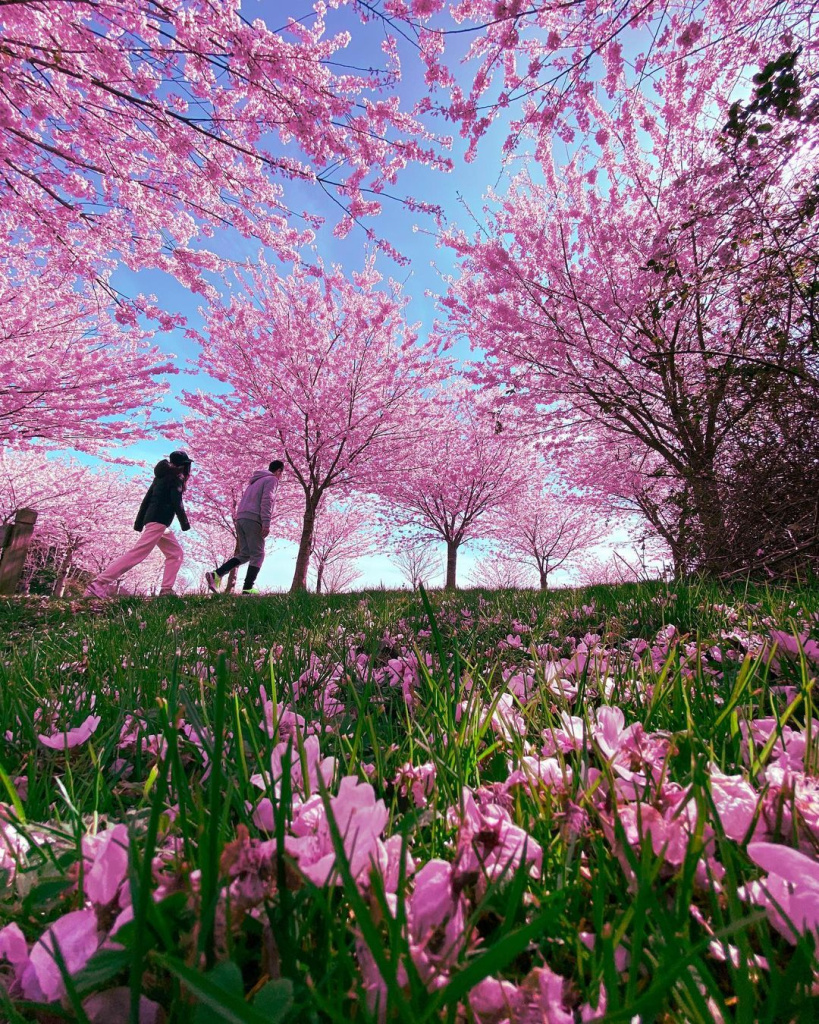 Where garden serenity meets the ocean's majesty:
Open Horizons: Expansive meadows offer an idyllic setting, with nature playing the perfect backdrop for your love.
Tranquil Corners: The Japanese Kuno Garden, dedicated to Japanese fishermen, exudes peace and intimacy.
Coastal Charms: Steveston's shoreline and the nearby Fishermen Wharf offer a diverse palette, from the park's flora to the Pacific's allure.
Permits: Though open to the public, it's prudent to check with local authorities for any specific requirements or guidelines.
Best Time: The golden hour of sunset, paired with the park's allure and the ocean's horizon, promises a dreamy tableau. The vibrancy of spring and early summer elevates the beauty quotient.
Great Vancouver Engagement Photo Locations
Vancouver, blending nature's beauty with city spots, has numerous locations perfect for marking your engagement. Let's dive into some of our favorite spots, shall we?
Queen Elizabeth Park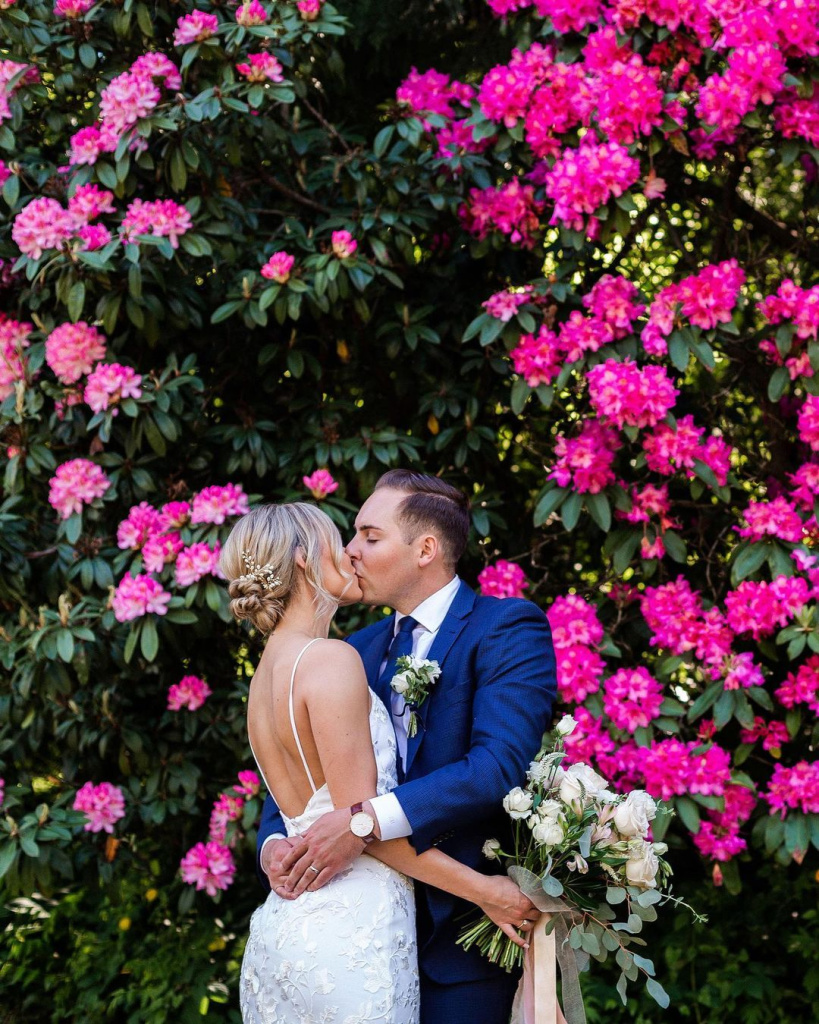 Located on Little Mountain, Queen Elizabeth Park has more than just great views. It's where art, nature, and love meet:
Bloedel Conservatory: A tropical setting with unique plants and birds offers a dream-like atmosphere.
Quarry Garden: Once a dig site, now a green haven! Waterfalls and clear ponds, surrounded by greenery, are great for photos.
Scenic Overlooks: See the city with the impressive Rockies behind – perfect for wide shots.
Permits: It's a loved spot, so think about getting a permit.
Best Time: The golden hour, morning or evening, brings out the park's beauty.
Gas Town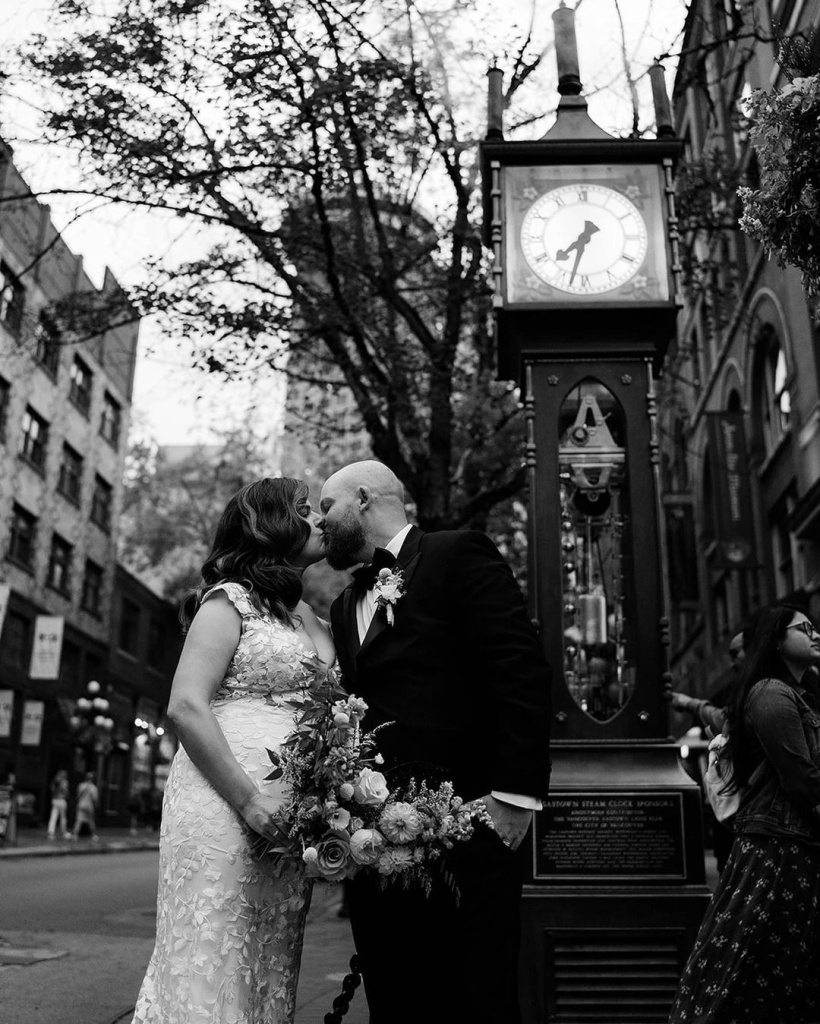 Historical and full of life! This area has a special charm, making it a top Vancouver wedding photoshoot location for engagements:
Steam Clock: The steam puff every 15 minutes is a fun photo moment.
Stone Streets: Old-time feel with historic buildings – timeless.
Cafes Around: Quiet corners and patios offer a snug setting for those sweet moments.
Permits: Check if you need a permit for certain spots or setups.
Best Time: Early day means fewer people, letting the area's old charm shine.
Lighthouse Park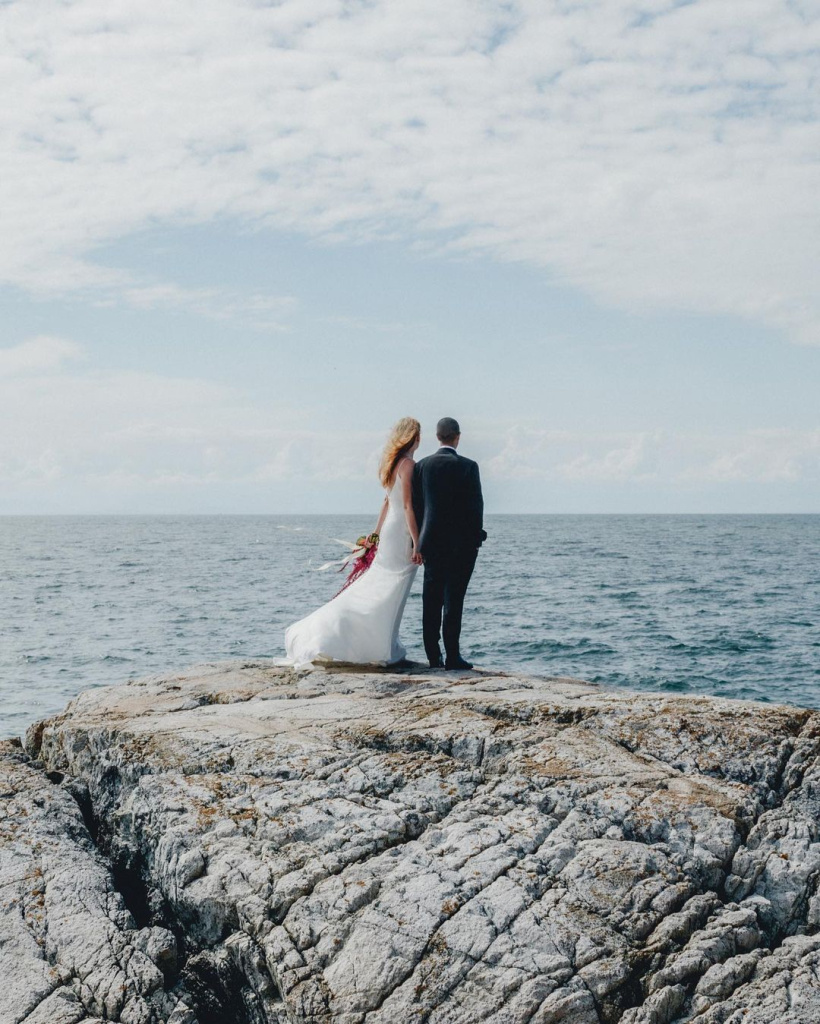 A peaceful spot in West Vancouver. With its wild shores, thick forests, and breathtaking views, nature fans will love it:
Point Atkinson Lighthouse: An old building with a massive ocean behind – it's striking!
Woodland Paths: Pose among old cedar and fir trees for a natural touch.
Sea Views: Shots with the wild ocean waves below are full of emotion.
Permits: It's a protected place, so make sure to get a photo permit.
Best Time: Late day for the soft, coastal light.
Deep Cove
A charming coastal village with calm views and a relaxed feel:
Panorama Park: See the Indian Arm fjord with clear waters and mountains – it's a dreamy backdrop.
Kayak Pics: Adventurous couples can get fun shots while kayaking.
Village Stops: Snap playful photos at an ice cream shop or quiet coffee places.
Permits: It can get busy, especially on weekends. See if you need permission.
Best Time: Early day when the sea is peaceful and the village mood is chill.
Jericho Beach
Where the bustling city meets the calming sea:
Beach Walks: Leave footprints on the sand as waves softly touch your feet.
Picnic Setups: Spread a blanket, have a toast, and capture natural moments.
City in the Distance: Vancouver's skyline in the back contrasts nicely with the beach's calm.
Permits: It gets crowded in summer, so consider getting a permit.
Best Time: The evening's warm light creates a special mood for close-up moments.
Scenic Wedding Photo Spots in Vancouver
Vancouver's mesmerizing locales range from tranquil parks to magnificent mountaintops. Let's explore some of the best wedding photography locations in Vancouver for those perfect snapshots.
Sunset Beach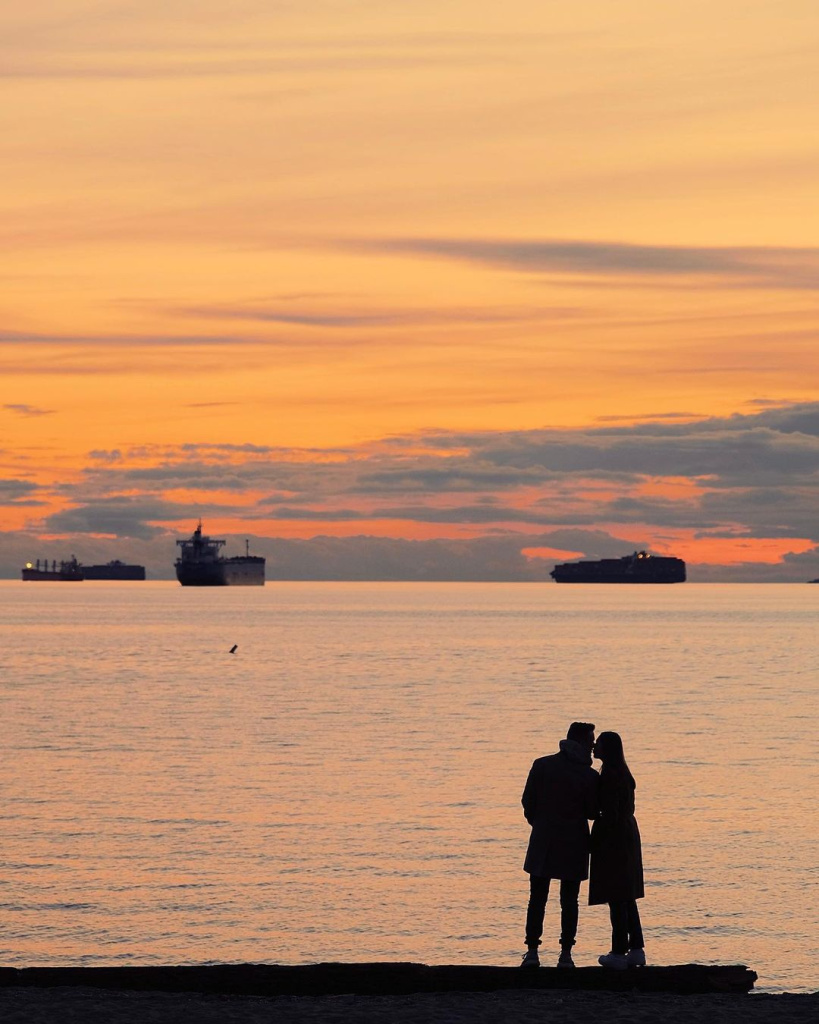 True to its name, this locale offers truly magical sunsets:
The Pier: Walk towards the setting sun, with its golden reflections dancing on tranquil waters – epitomizing romantic vistas.
Seashore Moments: With sandy toes and your partner alongside, it captures love in its purest form.
English Bay Inukshuk: Incorporate this symbolic stone figure for an added cultural dimension to your captures.
Permits: Considering its iconic sunsets, it's prudent to obtain a photography permit beforehand.
Best Time: Naturally, sunset! However, getting there a tad earlier can showcase the evolving sky colors.
Mount Seymour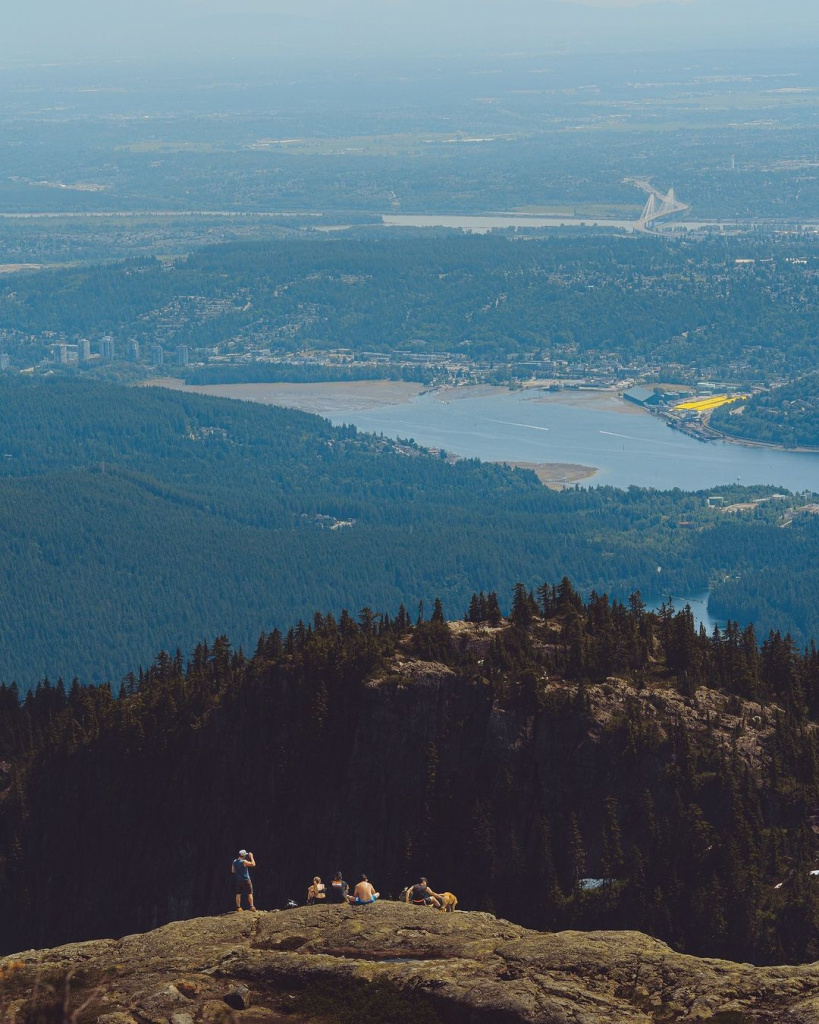 Elevate your shots at this scenic mountain peak:
Panoramic Vistas: Immerse in views of thick woods, the distant city, and glimmering waters – offering a grand stage for your love.
Winter Wonderland: If snow's your thing, let the wintry blanket craft a dreamy photo setting.
Forest Walks: The thickets provide a peaceful and cozy ambiance, ideal for candid captures.
Permits: As a designated provincial park, it's advisable to get a permit to ensure an uninterrupted session.
Best Time: Summer dawns for ethereal foggy frames, or mid-morning in winter for the untouched snow glow.
Olympic Village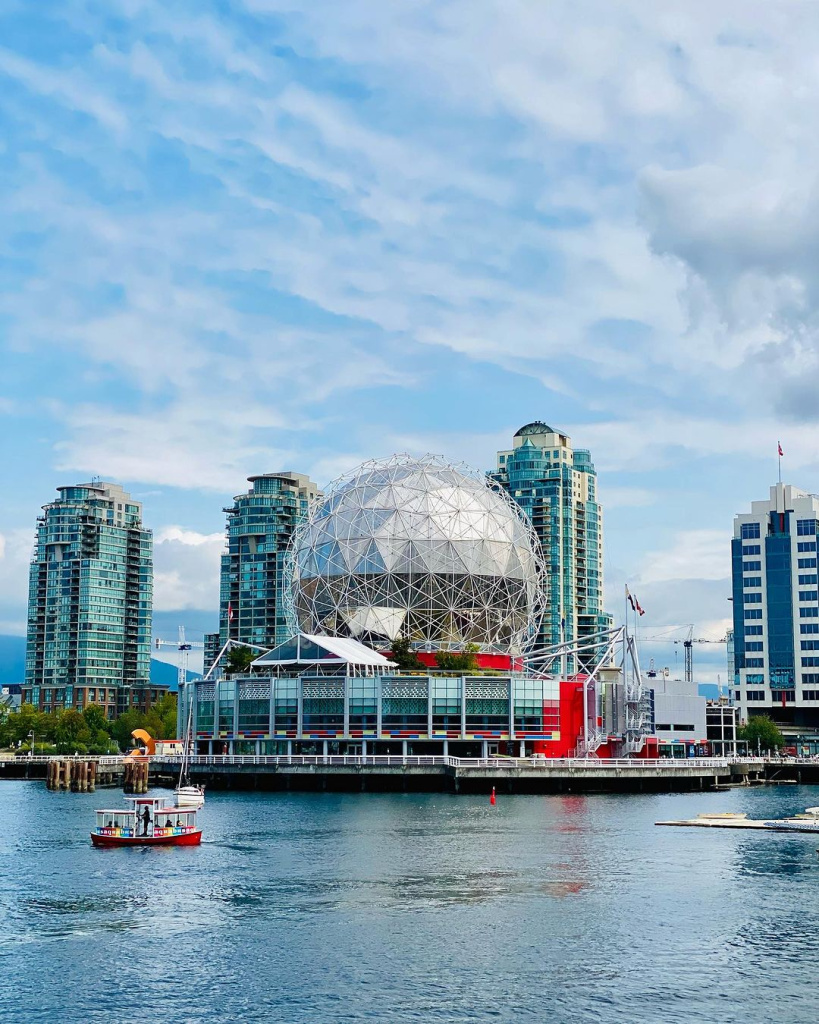 Where urban allure intertwines with nature:
Artistic Endeavors: Add a contemporary touch using distinct art installations as your backdrop.
Skyscraper Silhouettes: Relish in the blend of modern structures and the looming mountains beyond.
Riverside Walks: Saunter beside serene waters, with the urban hum close by.
Permits: Due to its popularity, procuring a permit guarantees your session remains hassle-free.
Best Time: Twilight hours, as the city illumination begins to spark.
Buntzen Lake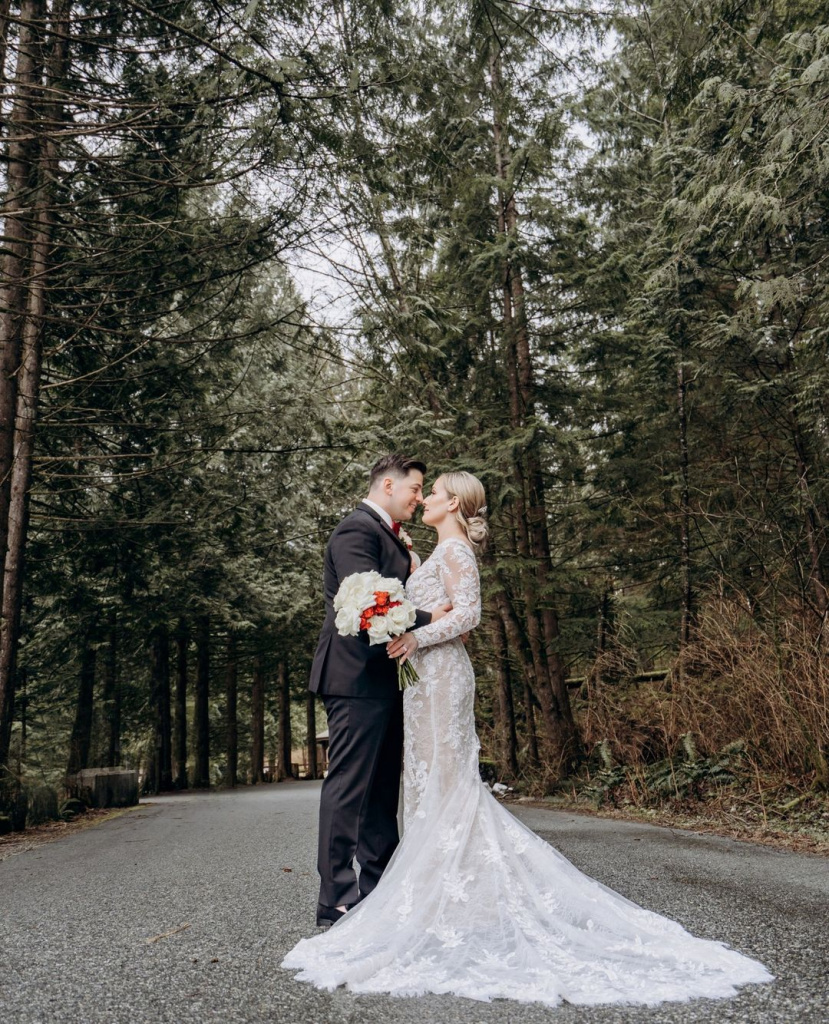 A serene escape with picturesque views:
Lake Reflections: Capture the pristine water mirroring the encompassing foliage and peaks, creating double the love.
Jetty Jests: Let loose and have some fun moments on the jetties.
Forest Trails: Embrace nature's warmth, providing a lush backdrop for your moments.
Permits: As a frequented leisure spot, securing a permit assures exclusive areas for your shoot.
Best Time: The morning mist or the late afternoon's amber glint can cast a surreal spell.
Pacific Spirit Regional Park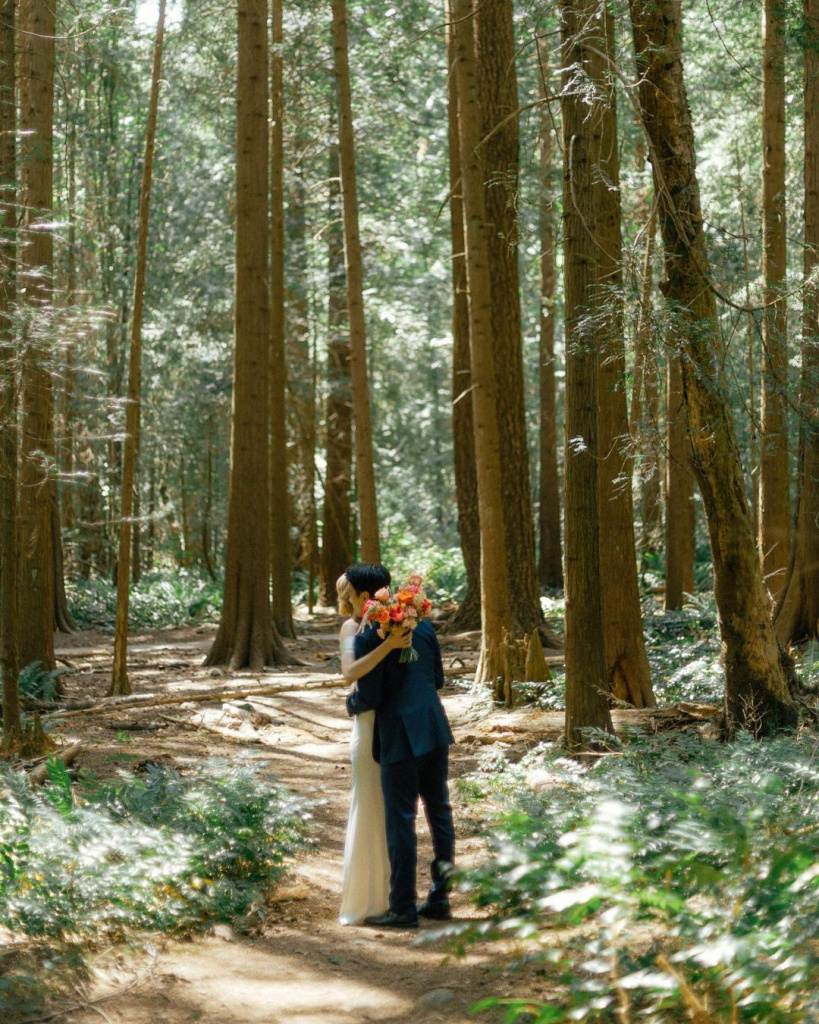 A blend of dense woods, clearings, and the tranquility of nature:
Tree-Lined Lanes: The forests craft a magical setting, with sunlight filtering through the leaves.
Nature's Theatre: Use the open spaces within the woods as your natural amphitheater for cherished moments.
Vintage Vibes: Old bridges interspersed in the park introduce a touch of timelessness.
Permits: It's wise to consult with park officials for any permissions or off-limit zones.
Best Time: Dawn, when nature awakens with avian melodies and the delicate dance of light.
Historic Wedding Photography Spots Vancouver
Vancouver, steeped in rich history, offers a plethora of vintage backdrops ideal for couples looking to add a touch of timelessness to their wedding photographs. From majestic Edwardian edifices to Victorian mansions, each location is steeped in stories from the past, awaiting your love tale's addition. Let's embark on this historical journey and discover these vintage gems perfect for your matrimonial mementos.
Stanley Park Pavilion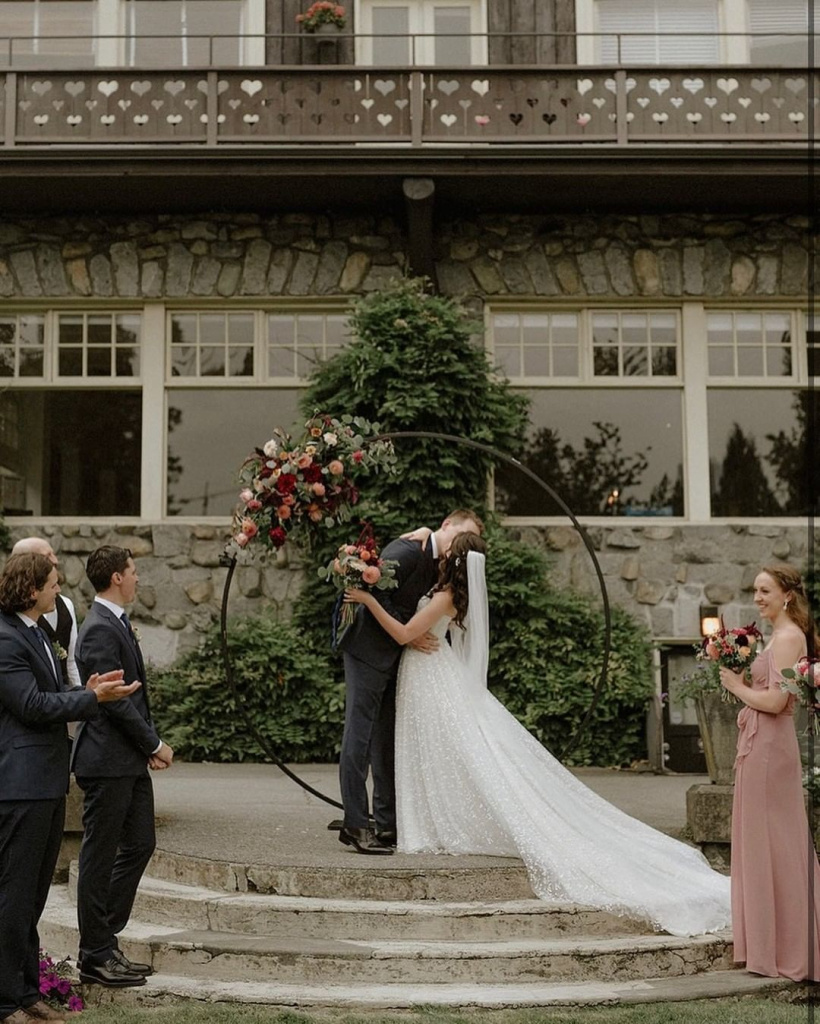 A splendid piece of Edwardian architecture, as timeless as love:
Rose Splendor: Imagine being surrounded by over 3,500 roses, creating a sea of fragrant blooms for your shots.
Architectural Marvel: Classic columns, regal staircases, and vintage windows provide diverse backdrops.
Veranda Vistas: The expansive verandas give a sweeping view of green expanses, blending old-world charm with nature's beauty.
Permits: Its historical significance necessitates obtaining a permit. Planning during the wedding season is advisable.
Best Time: Aim for late spring to mid-summer when the roses unveil their full splendor.
Hart House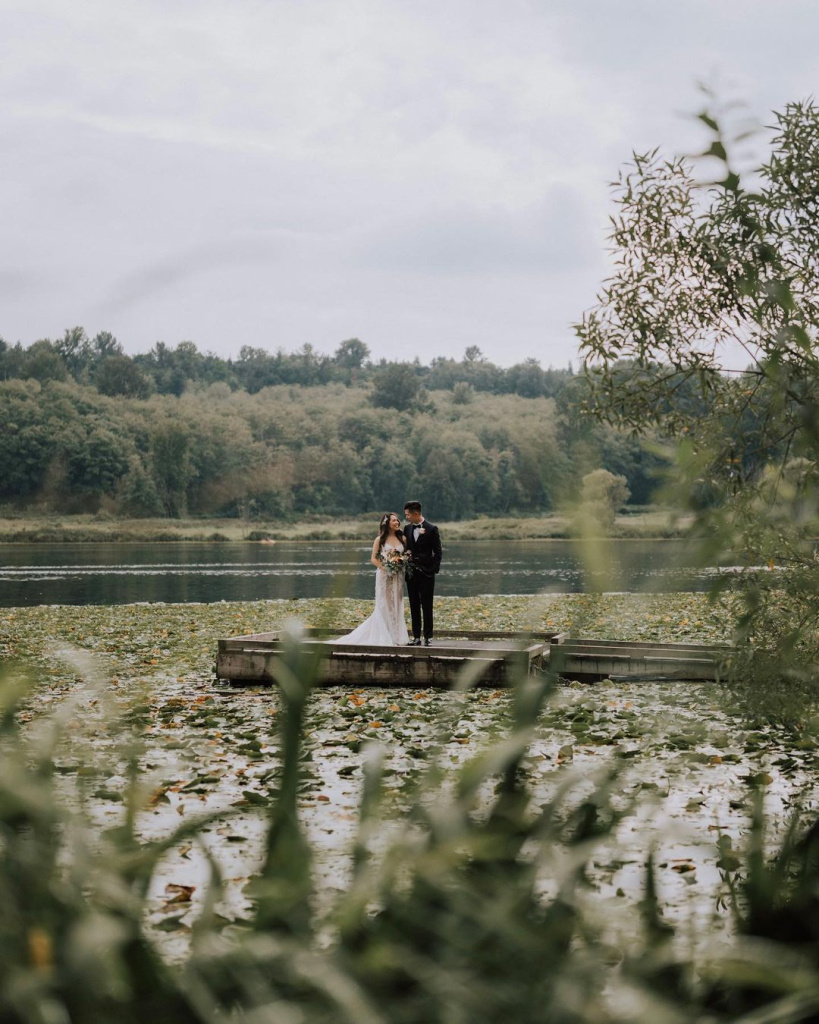 This Tudor-revival heritage structure is the epitome of romantic elegance:
Tranquil Lake: Deer Lake, with its placid waters, provides a serene juxtaposition to the regal building.
Green Grandeur: Meander through the manicured gardens, offering intimate nooks and picturesque vistas.
Antique Ambiance: Relish the warmth of wood-paneled rooms, age-old fireplaces, and vintage decor.
Permits: A popular venue for weddings, ensuring a reservation or permit is paramount.
Best Time: The gentle afternoon light accentuates the property and the shimmering lake.
Vancouver Art Deco & Heritage Elevators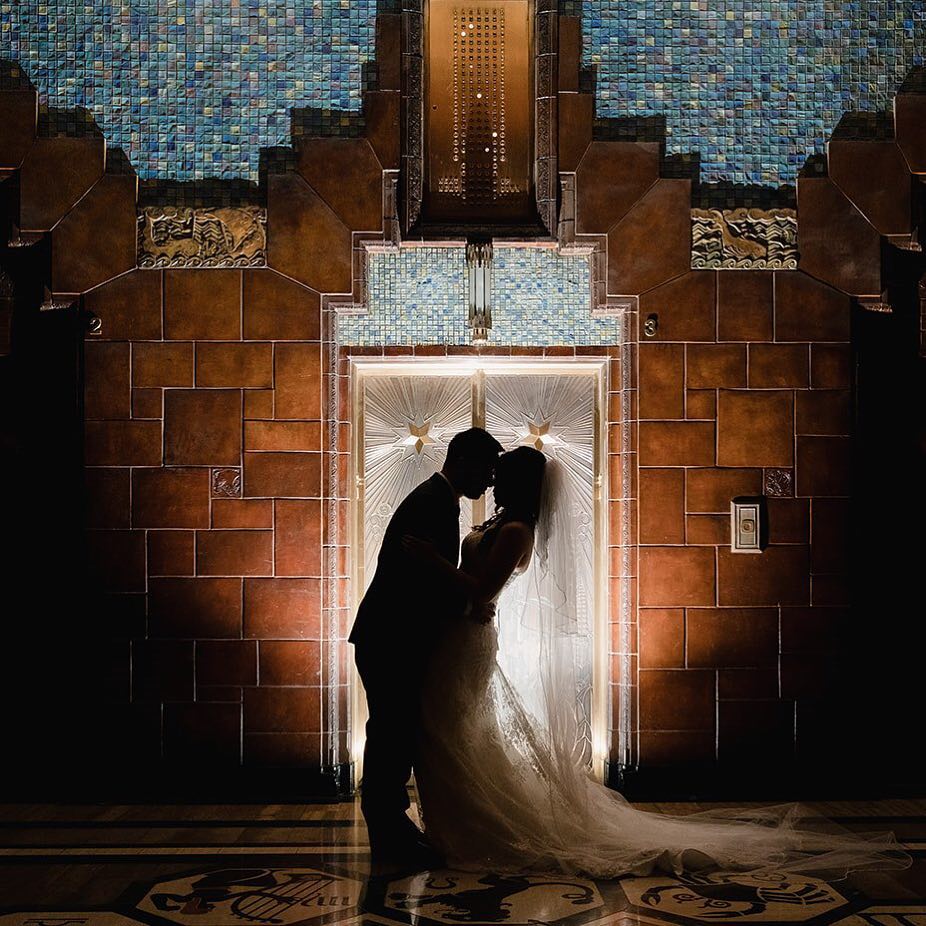 Relive the glamorous 1920s:
Marine Majesty: The Marine Building, with its lavish brass details and artistry, resonates with opulence.
Elevator Elegance: These heritage lifts, with their vintage aesthetics, promise a setting unlike any other.
Tiled Tales: The intricate floors and corridors of these structures narrate stories of a bygone era.
Permits: As active commercial hubs, securing permissions is vital.
Best Time: Opt for weekends when these premises witness fewer footfalls.
The Permanent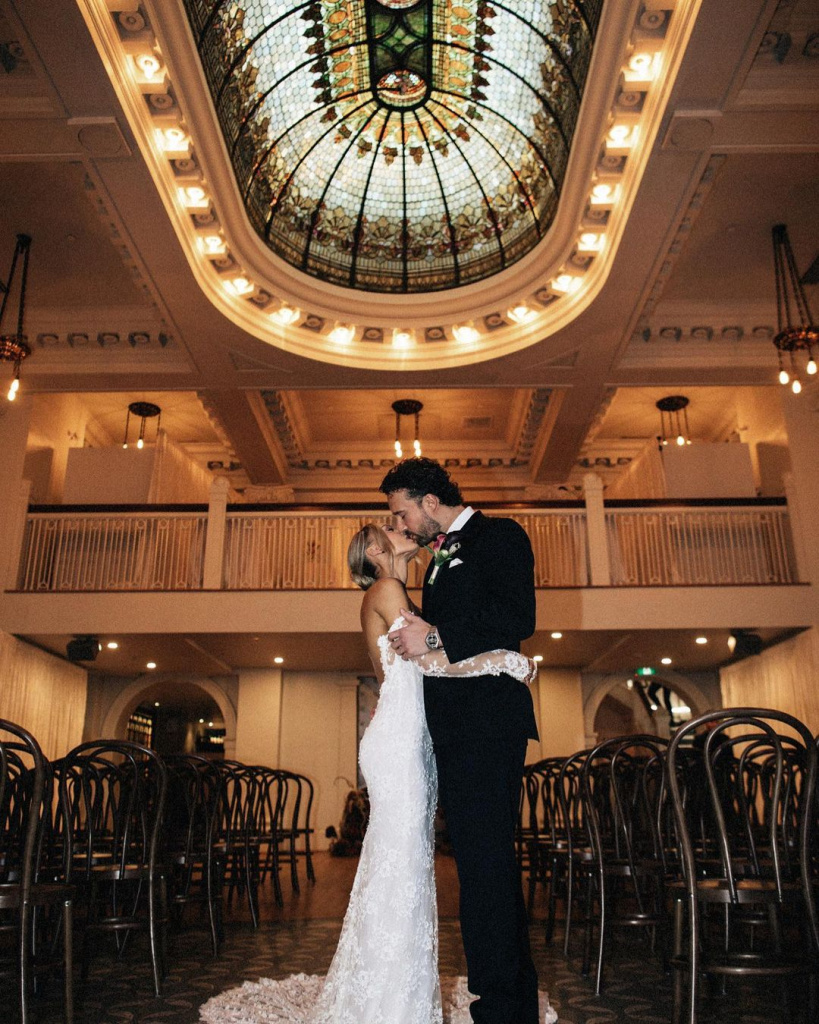 Once a bank from the early 1900s, now a beacon of vintage allure:
Vault Virtues: The old vault door stands as a testament to time, symbolizing the enduring nature of love.
Kaleidoscopic Canopy: The stained glass dome, when lit, showers a riot of colors, making every picture pop.
Detailed Decor: Every nook of this venue showcases masterful craftsmanship, offering diverse backdrops.
Permits: Given its fame as an event space, early reservations are essential.
Best Time: Daylight hours to maximize the luminance from the stained glass overhead.
Roedde House Museum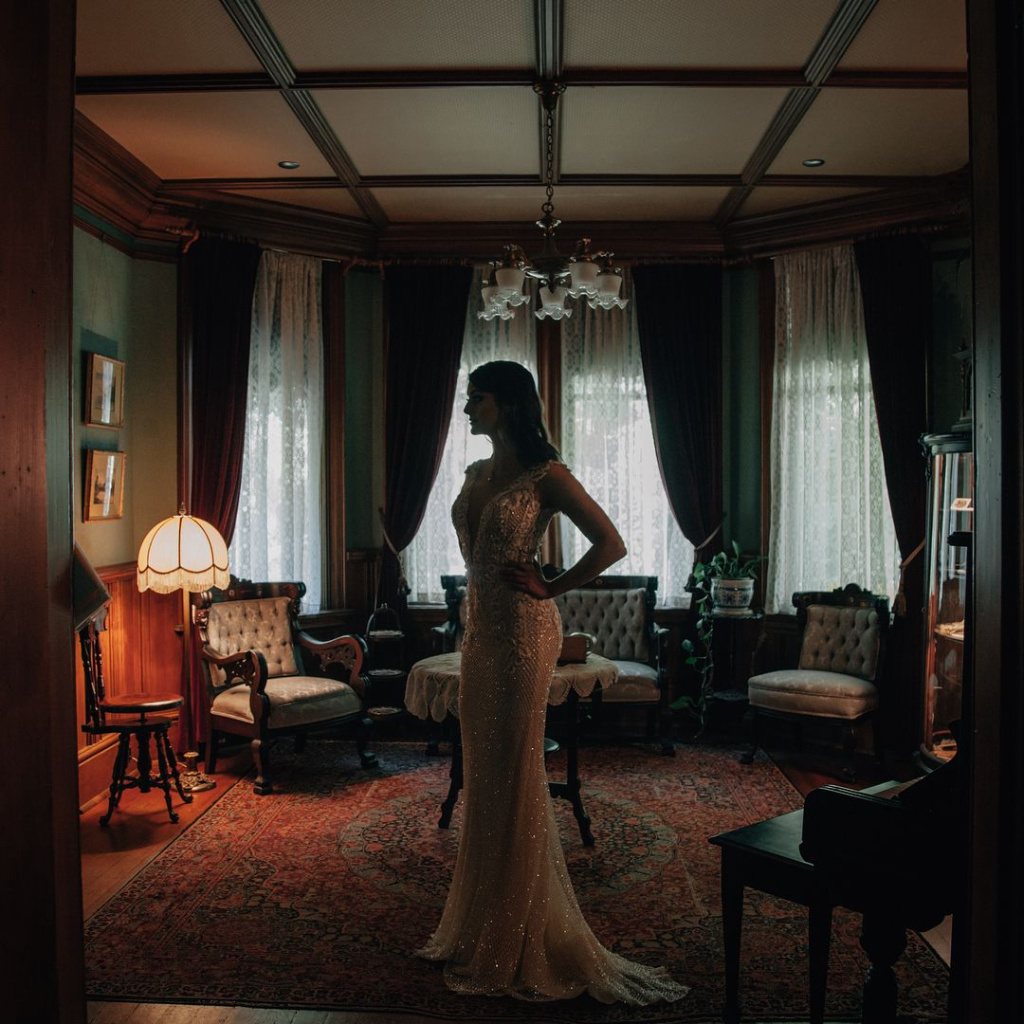 Step into the Victorian era:
Classic Construction: This Queen Anne revival edifice is a dream for those yearning for authentic Victorian vibes.
Gardens of Yore: Meticulously maintained to reflect the era, the gardens promise historically congruent shots.
Nostalgic Nooks: Each room, with its period furniture, transports you back in time.
Balcony Bliss: The quaint balconies and porches are perfect for capturing intimate moments.
Permits: Its museum status necessitates prior permissions. Collaborate with the museum staff for suitable timings.
Best Time: Late mornings to early afternoons, ensuring optimal natural light penetration for those vintage vibes.

There you go, a curated list of the best photoshoot locations around Vancouver, replete with insights to ensure your shoot captures the city's soul and your shared romance. Frame on and let the city bear witness to your love story!