20 Wonderful Ways to Welcome Your Wedding Guests
When it comes to weddings, one of the most important aspects is making your guests feel welcome and appreciated. After all, they are there to celebrate your love story and have a great time. But how exactly do you go about creating that warm, fuzzy feeling for your guests? Here are 20 awesome wedding welcome greetings to ensure your guests feel right at home from the moment they arrive.
Pass Pretty Popsicles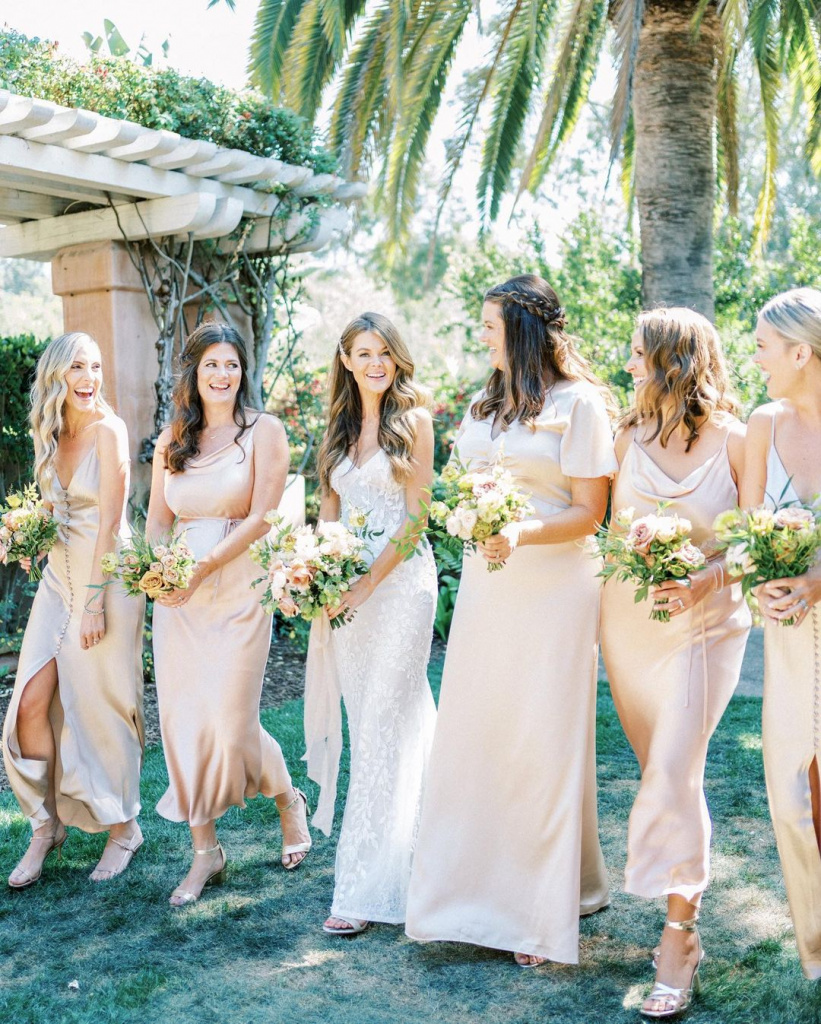 A warm welcome for your guests can be both figuratively and literally cool. Pass out pretty popsicles as your guests arrive to help them beat the heat, especially if you're having an outdoor summer wedding. You can choose popsicles that match your wedding's color scheme or go for unique flavors that represent your personality as a couple. For an extra touch, include a small note tied to the popsicle stick, thanking them for coming. Partner with a local ice cream shop to create customized flavors or choose from their menu. You can even go the extra mile and use biodegradable, eco-friendly packaging to show your care for the environment. This fun and refreshing idea will surely have your guests talking and appreciating the thought you put into their experience.
Sign a Sweet Note
Leaving wedding welcome notes at each guest's seat or at the entrance to the venue is a thoughtful way to make them feel valued. You can write a heartfelt message or even include a favorite quote about love. Personalize the notes with your names, the wedding date, or a monogram. Adding a small, handpicked keepsake, like a pressed flower or a charm, can also make these notes extra special. Consider using beautiful stationery that complements your wedding theme to make the notes stand out.
You can also incorporate a decorative display for the notes at the entrance to surprise your guests as they arrive. A sweet note is not just a lovely gesture, but it's also a beautiful keepsake that your guests can take home with them.
Enlist Live Music
Live music creates a welcoming atmosphere and sets the mood for your wedding. From a solo violinist to a jazz quartet or an acoustic guitarist, having live performers greet your guests with beautiful tunes will make the event unforgettable. You can even ask the musicians to play requests or learn songs that are special to you as a couple. Make sure to communicate with your musicians about the style, tempo, and volume of the music to create the perfect ambiance.
If you have a multicultural wedding, consider featuring music from different cultures to make all guests feel included. You can also set up a small stage or performance area to showcase the live music, turning it into a focal point during the welcome.
Interact With Apps
In today's digital world, incorporating technology into your wedding festivities is easier than ever. Create an interactive experience for your guests by using wedding apps to make them feel connected and engaged. An app may assist with many parts of the wedding, such as sharing the timeline, providing directions, and even offering amusing quizzes or facts about the couple. You can also include a digital guestbook where guests can leave notes, pictures, and videos, creating a one-of-a-kind and memorable experience.
Encourage your guests to use the app by providing QR codes at the entrance or on wedding invitations. This tech-savvy approach is not only the brilliant answer on how to welcome guests to a wedding but also a way to keep them informed and entertained throughout the event.
Pop the Bubbly
Something about a drink of bubbly shouts "celebration." To set the tone for the festivities, greet visitors with a glass of champagne, prosecco, or sparkling wine as they arrive. You can also offer a sparkling cocktail, such as a Bellini or a French 75, to give a touch of elegance. If you have visitors who prefer non-alcoholic beverages, make a dazzling drink available as an alternative. 
Personalize the experience by adding customized labels to the bottles, or have a dedicated champagne bar where guests can choose their favorite bubbly concoctions.
Wow With a Welcome Bag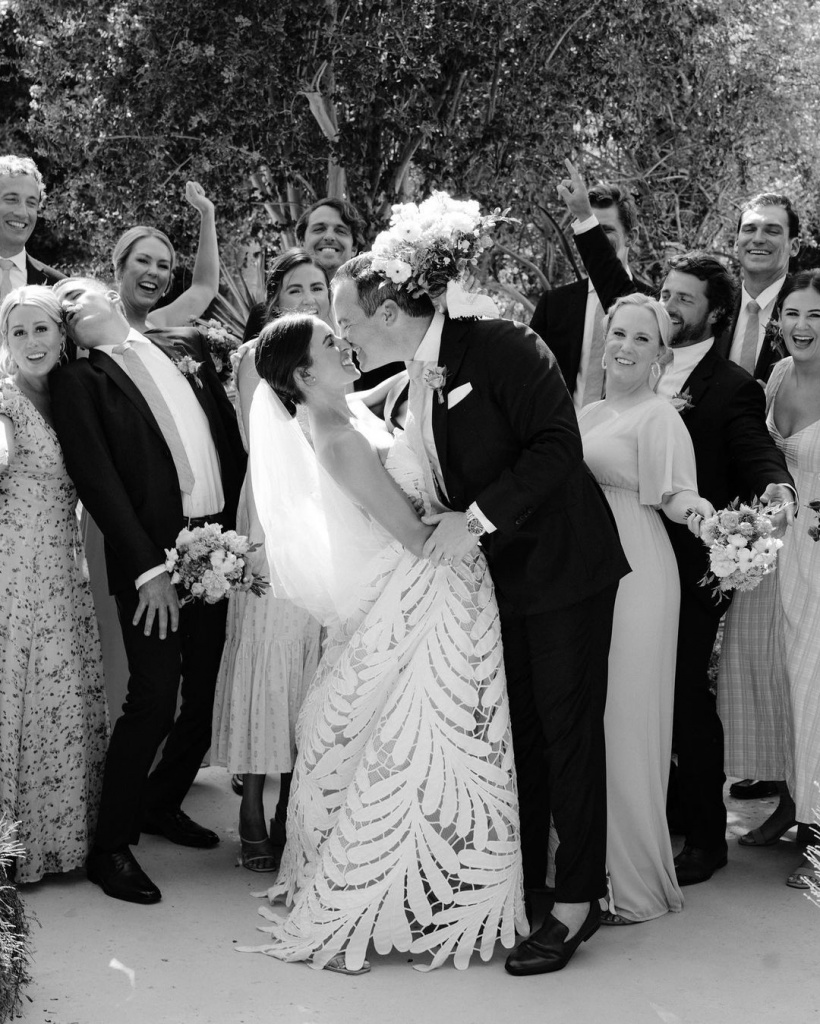 There are plenty of wedding guests' welcome bags ideas that will surely be a fantastic way to greet your guests, particularly those who have traveled a long distance to attend your wedding. Fill the bags with thoughtful items such as local snacks, a mini bottle of wine or champagne, a map of the area, and a personalized note thanking them for their presence. You can also include practical items like sunscreen, a reusable water bottle, or a portable phone charger.
Make the welcome bags extra special by choosing a design that matches your wedding theme or by using a custom tote with your names and wedding date. Hand out these bags at the hotel or venue where guests are staying, or place them on a table near the entrance to the wedding reception. Your guests will be touched by your thoughtfulness and will appreciate the extra effort you've put into making them feel welcome.
Offer An Artistic Greeting
An artistic greeting is another fresh approach to greeting your guests. Engage a local artist to design a lovely chalkboard or painted sign to greet your guests as they enter the venue. A pleasant message, your names, and the wedding date can all be included on the sign. To make it truly distinctive, include elements of your wedding theme in the artwork. As an added bonus, the sign can serve as a wonderful backdrop for photographs!
Serve Simple Sips
A cool beverage to greet your guests is a classic method to make them feel at ease. Serve a selection of simple sips, such as iced tea, lemonade, or infused water, to your guests upon their arrival. Add a twist to the drinks by incorporating seasonal fruits, herbs, or edible flowers. You can also use glass dispensers, mason jars, or personalized cups to enhance the presentation. A self-serve drink station will allow your guests to help themselves, encouraging mingling and interaction as they wait for the festivities to begin.
Have Fun With a Photo Booth
A photo booth is a great answer to the question of how to welcome guests to a wedding reception. It'll help to break the ice and entertain your guests as they arrive. Set up a designated area with fun props, backdrops, and a camera or an instant photo printer. Encourage your guests to strike a pose, snap a photo, and leave a copy in a guestbook with a sweet message.
You can also have the photos shared digitally, allowing guests to post them on social media or keep them as a memento. A photo booth adds an interactive and entertaining element to your wedding, and your guests will love the opportunity to capture fun memories.
Designate Your Parents
If you're panicking about what to say to wedding guests as they arrive, just ask your parents to do it. They are often the people who know you best, so why not have them welcome guests at your wedding? Assign your parents the task of personally greeting each guest as they arrive, providing a warm and familiar face for everyone. They can also help introduce guests who may not know each other, fostering a sense of community and togetherness.
Set the Schedule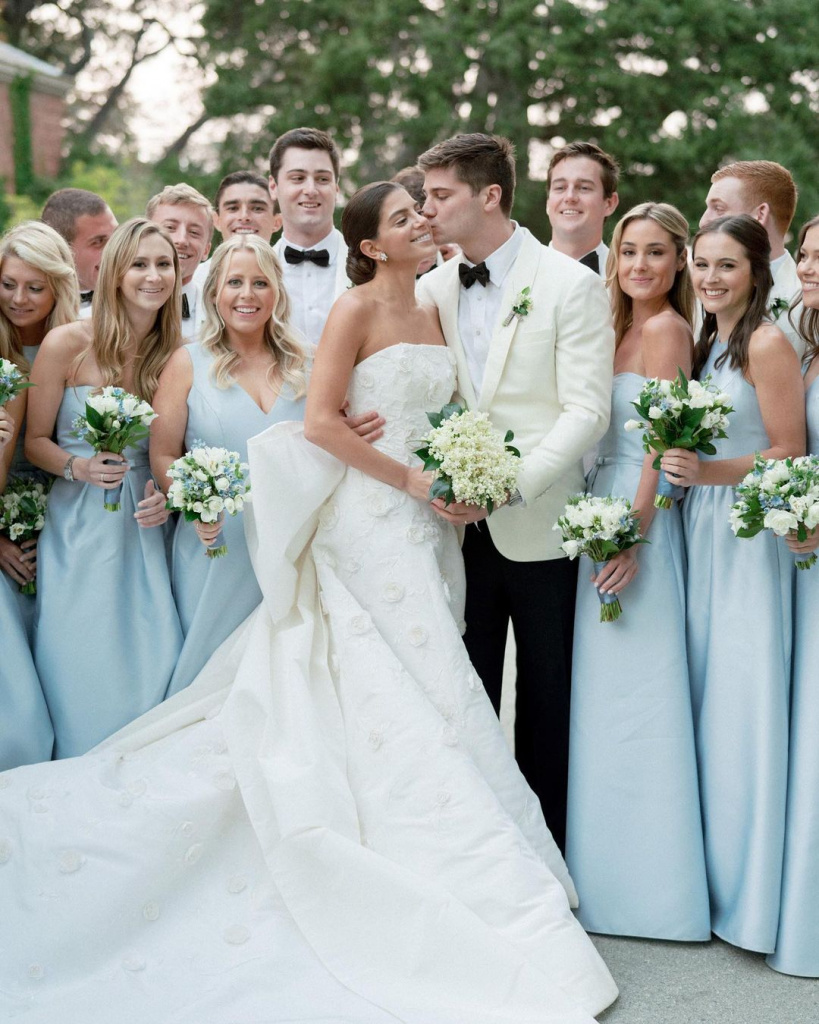 Providing a clear schedule of the day's events is a great way to keep your guests informed and engaged. You can print the schedule on beautiful stationery, display it on a chalkboard or easel, or even include it in your wedding app. Make sure to include all the essential details like the ceremony start time, cocktail hour, dinner, and dancing. This will help your guests know what to expect and ensure they don't miss any important moments.
Serve a Boxed Snack
A slight snack can go a long way toward making your visitors feel welcome and at ease. As they arrive, provide them with a boxed snack to enjoy while they wait for the festivities to begin. This can be something simple like a bag of gourmet popcorn, a piece of fruit, or a small cookie. You can also add a personalized touch by including a custom label or packaging that matches your wedding theme. Providing a little sustenance shows your guests that you're thinking of their needs and helps tide them over until the main meal is served.
Live It Up With Lawn Games
If you're hosting an outdoor wedding or have access to an outdoor space, setting up lawn games is a fantastic way to entertain your guests and encourage interaction. Games like cornhole, giant Jenga, bocce ball, or croquet can keep your guests entertained and engaged while they wait for the ceremony or reception to begin. Customize the games with your wedding colors or add a personal touch by incorporating your initials or wedding date. Lawn games not only provide entertainment but also create a relaxed and enjoyable atmosphere that will make your guests feel right at home.
Create a Welcoming Lounge Area
Design a cozy lounge area for your guests to relax and mingle as they arrive at your wedding venue. Include comfortable seating options like plush sofas, armchairs, and ottomans arranged in a conversational layout. Add decorative pillows and throws that match your wedding theme and colors, and consider providing soft lighting with candles or string lights. You can also include coffee tables or side tables for guests to set up their drinks or personal items.
Provide Personalized Name Tags
Help your guests get to know each other by providing personalized name tags as they arrive. Include their name and a fun fact about them, like their favorite hobby or their connection to the couple. You can also use different colors or symbols to indicate which side of the family or friend group they belong to. This small gesture will encourage conversation and interaction among your guests, helping them feel more comfortable and welcome as they get to know new faces.
Showcase a Wedding Hashtag
Encourage your guests to document and share their experiences at your wedding by creating a unique wedding hashtag. Display the hashtag prominently at the entrance or on table signage, and invite your guests to use it when posting photos and updates on social media platforms. This will create a sense of community and connection among your guests, as they'll be able to see and engage with each other's posts. Plus, you'll have a treasure trove of candid moments captured by your guests to look back on after the big day.
Arrange a Meet-and-Greet Cocktail Hour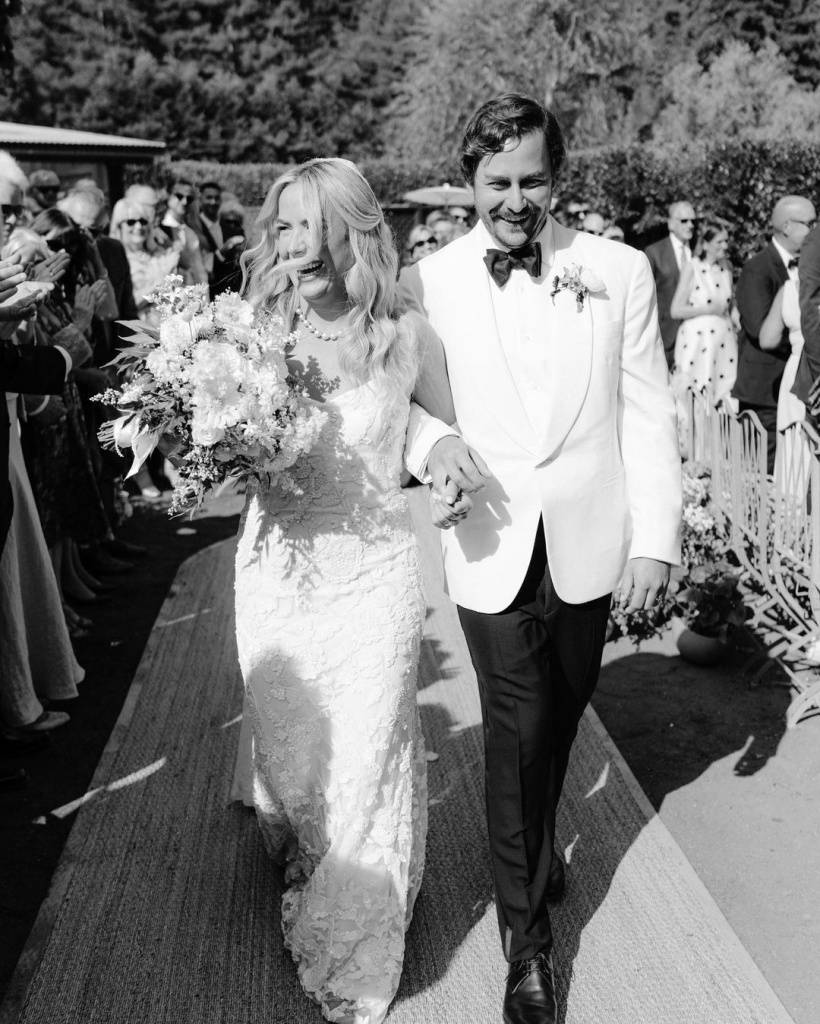 Before the ceremony or reception, host a meet-and-greet cocktail hour. Offer a selection of drinks, including signature cocktails that represent the couple, and serve light appetizers to keep your guests satisfied. Use this time to personally greet each guest, express your gratitude for their attendance, and introduce them to others. This casual gathering will create a warm and friendly atmosphere, and you'll never have to worry about what to say to welcome guests at a wedding.
Organize a Group Activity or Excursion
If your wedding spans multiple days or is a destination event, organize a group activity or excursion for your guests to participate in together. This can be something as simple as a guided city tour or a more adventurous activity like a hike or wine tasting. Offering a fun and engaging group experience will not only make your guests feel welcome but also provide them with an opportunity to bond and create lasting memories.
Have a Warm and Friendly MC
Choose a warm and friendly master of ceremonies (MC) to keep your guests entertained and informed throughout the wedding. A great MC will engage your guests with humor, stories, and interactive activities, ensuring that everyone feels included and welcome. Make sure to discuss your expectations with the MC in advance, and provide them with any necessary information about your guests, such as special cultural traditions or noteworthy relationships.
Display a Thoughtful Seating Chart
A well-thought-out seating chart can make a world of difference in helping your guests feel welcome and comfortable. Take the time to strategically seat your guests, placing them with people they know or have something in common with. Be mindful of any potential conflicts or awkward situations and try to create a harmonious environment for everyone. Display the seating chart at the entrance of the reception area, using a creative and visually appealing design that aligns with your wedding theme.
By incorporating these 20 wonderful ways to welcome your wedding guests, you'll be sure to create a memorable and enjoyable experience for everyone in attendance. From heartfelt notes and tasty treats to interactive activities and personal touches, these ideas will make your guests feel appreciated, engaged, and ready to celebrate your love story with you. Remember, your wedding day is about more than just the two of you – it's a celebration of the love and support of your friends and family, so make sure they feel welcome and cherished from the moment they arrive!