How to Plan a Courthouse Wedding
You've decided to tie the knot at a city hall, huh? Well, we've got you covered on how to plan a civil wedding ceremony. Picking the perfect city hall for your courthouse wedding is the first step to making your special day a piece of cake. Let's dive right in and make this decision a breeze on how to arrange a civil wedding!
Choose a City Hall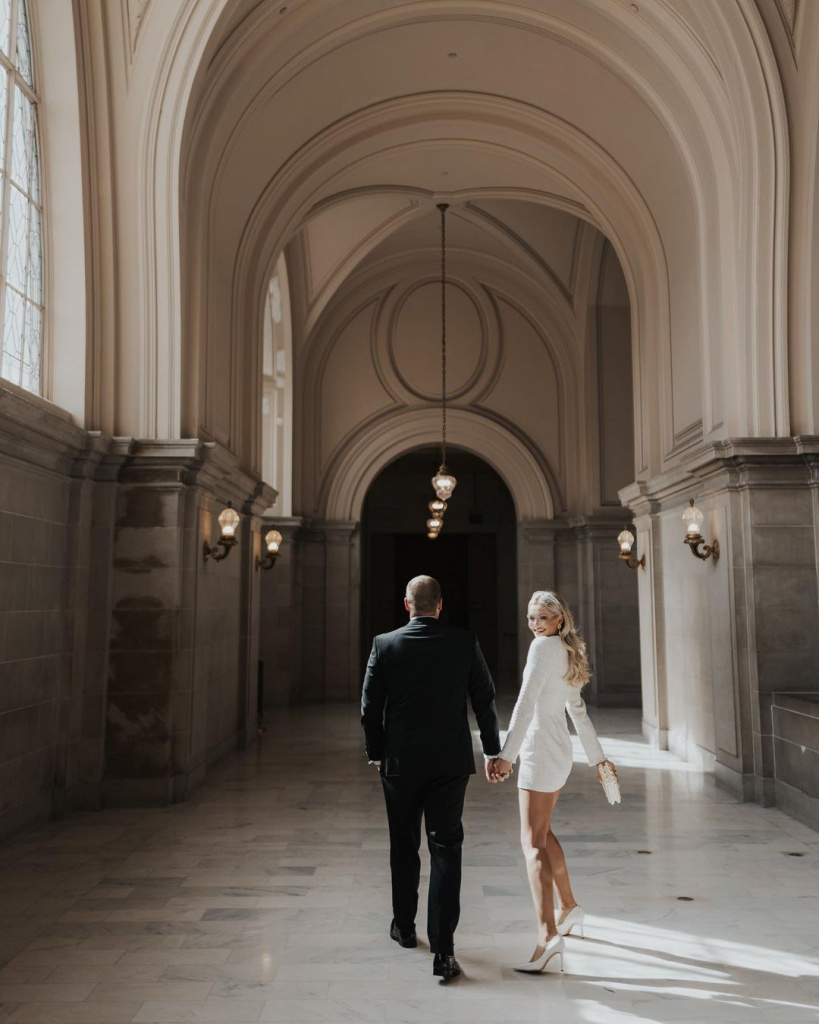 First things first, you've got to choose a city hall that's close to home – or at least close enough that you and your sweetheart won't be road-weary by the time you say "I do." Keep in mind your guests, too; you don't want Aunt Sally to drive halfway across the country just to witness your nuptials.
Now, let's talk about the "look" of your city hall. While it might not be the star of the show, the building's appearance will set the stage for your wedding photos. Go for a city hall that boasts some eye-catching architecture or a picturesque facade that'll have your friends and family oohing and aahing over your wedding album.
But hold on! Before you get too carried away daydreaming about your big day, make sure your dream city hall is actually available. Some city halls are busier than a beehive, so you'll want to nail down a date and time that works for everyone. With a bit of luck and a touch of flexibility, you'll have your perfect city hall locked in and be one step closer to your happily ever after.
Research Marriage License Requirements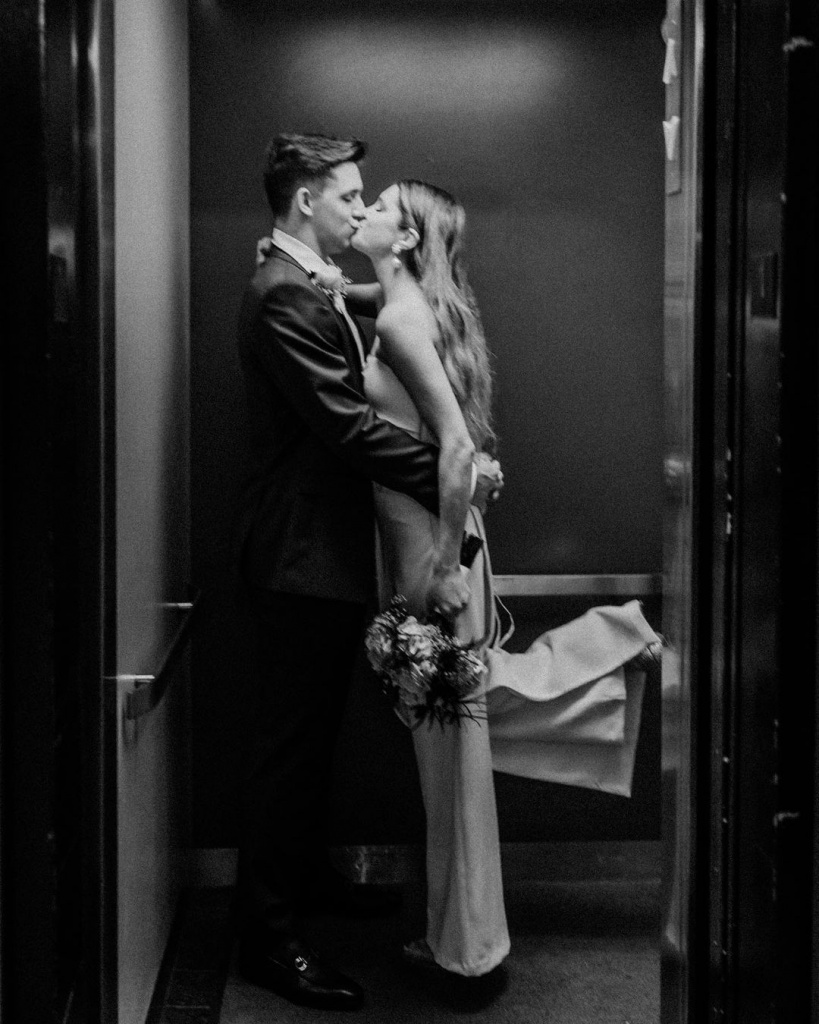 let's tackle the nitty-gritty: researching marriage license requirements. Yeah, we know, paperwork and legal stuff can be a drag, but hey, it's gotta be done. So, let's dive right in and help you get a grip on this crucial step so you can kick bureaucracy to the curb and embrace your happily ever after.
In a nutshell, we'll demystify the problem (those pesky marriage license requirements) and serve up the solution (how to conquer 'em like a champ). Stay tuned, and we'll walk you through it together!
First off, let's chat about what a marriage license is. It's basically your golden ticket to legally wed your partner. This official document gives you the green light to say "I do" and start your married life together. Sounds pretty important, right? That's because it is!
Now, onto the research part on how to plan a city hall wedding. Don't freak out, but marriage license requirements can vary from state to state, even county to county in some cases. But hey, don't sweat it – we're here to help you navigate this maze. To get started, check your local county clerk or recorder's office website. They'll usually have a section dedicated to marriage licenses, where you'll find the specifics on requirements and fees.
Here's a heads-up on some common requirements you might encounter:
Proof of identity: You and your partner will need to provide valid photo IDs, like a driver's license, passport, or state ID. Don't forget these babies when you head to the courthouse!
Proof of age: Depending on where you live, there might be a minimum age requirement to get hitched. If you're under 18, parental consent or even a court order might be required, so be prepared for that possibility.
Waiting periods: Some states make you cool your jets for a couple of days after obtaining the marriage license before you can say "I do." Plan accordingly!
Fees: Ah, yes, the almighty dollar. There's usually a fee involved in obtaining a marriage license, and it can vary widely. Make sure you know the cost ahead of time and bring the right form of payment (some places are picky about that).
Expiration date: Surprise! Marriage licenses can expire. So, make sure you know how long you have to use it before it turns into a pumpkin (metaphorically speaking, of course).
Blood tests and health certificates: Although this requirement is becoming less common, a few states still require blood tests or health certificates. Check your local regulations to be sure.
Previous marriages: If either you or your partner were previously married, you'll need to provide proof that the marriage has been legally dissolved (i.e., a divorce decree) before you can remarry.
Once you've done your homework and know what's required, it's time to gather up all the necessary documentation and head to the county clerk's office. Just a heads-up, some places require appointments, so make sure you call ahead to avoid any unwelcome surprises.
Apply for the Marriage License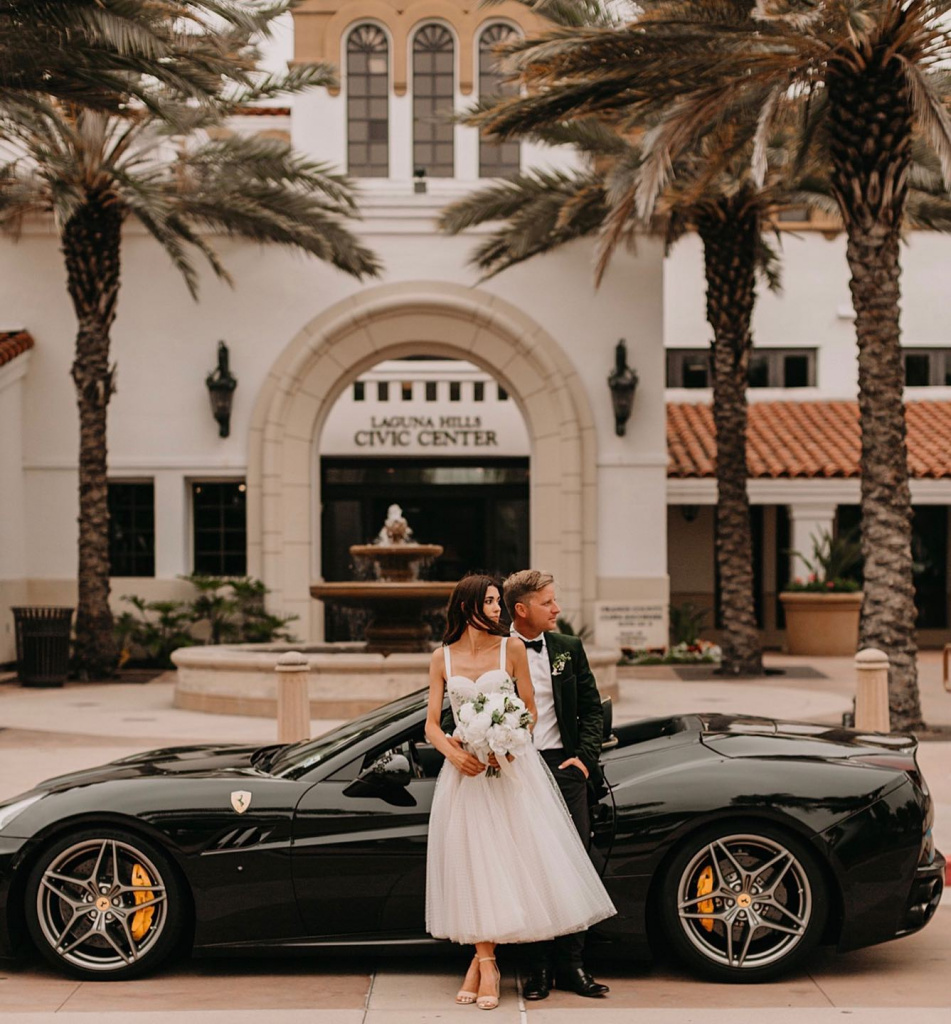 Let's go through the steps to make sure you nail it and pave the way for your happily ever after.
Schedule an appointment: Do you have to make an appointment to get married at the courthouse? As we mentioned earlier, some county clerk's offices require appointments, while others allow walk-ins. Either way, it's best to call ahead or check online to see what the deal is. You don't want any hiccups delaying your big day! Bring your partner: This one might seem obvious, but both you and your sweetheart need to be present when applying for the marriage license. So, make it a date and head to the county clerk's office together.
Don't forget your documents: Remember that list of requirements we helped you compile? Make sure you bring all the necessary paperwork with you, like your photo IDs, proof of age, and any other documents they've requested. Double-check everything before you head out the door to avoid any last-minute stress.
Fill out the application: When you arrive at the county clerk's office, you'll need to fill out the marriage license application. Some places have paper forms, while others have gone digital. Either way, make sure to complete all sections of the application accurately and legibly.
Pay the fees: Time to break out the wallet! Be prepared to pay the required fees for the marriage license. Remember, these fees can vary, so double-check the amount and the accepted forms of payment before you go.
Take the oath and sign: Once you've completed the application and paid the fees, you and your partner will need to take an oath and sign the marriage license. This is your declaration that all the information you've provided is true and accurate.
Receive your marriage license: Congrats! You've officially applied for your marriage license. The clerk will either hand it over right away or mail it to you, depending on the local regulations. Keep in mind, there might be a waiting period before you can actually use the license, so plan your wedding date accordingly.
Tie the knot: Now that you've got your marriage license in hand, it's time for the main event – your courthouse wedding! Make sure to bring your license with you on the big day, as the officiant will need to sign it and make it all official.
Return the completed license: After your ceremony, you (or the officiant) will need to return the signed marriage license to the county clerk's office. This step is crucial to ensure your marriage is legally recorded. The deadline for returning the license varies, so check the local rules to avoid any issues.
Obtain your marriage certificate: Once your marriage license has been processed and recorded, you can request a certified copy of your marriage certificate. This document serves as proof of your marriage and might be needed for various purposes like changing your last name or adding your spouse to your health insurance plan.
Create a Courthouse Wedding Checklist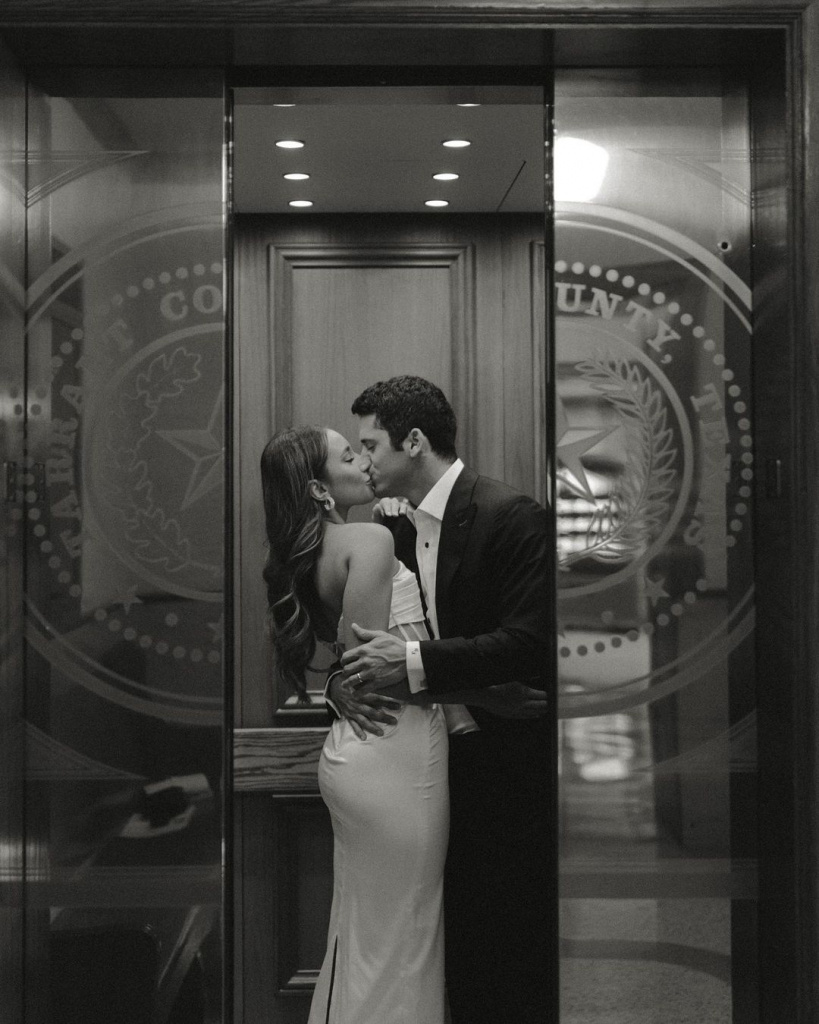 Now that you've tackled the marriage license process, it's time to plan your perfect courthouse wedding. To help you stay organized and ensure your big day goes off without a hitch, we've put together a handy courthouse wedding checklist on how to schedule a civil wedding. Let's dive in!
Choose a date: First and foremost, pick the date for your courthouse wedding. Keep in mind any waiting periods or marriage license expiration dates. Be sure to call the courthouse to confirm their availability on your chosen day.
Secure an officiant: Courthouses often have judges or justices of the peace available to officiate weddings. When you book your wedding date, ask about the officiant options and secure one for your ceremony.
Obtain your marriage license: As we've covered before, make sure to have your marriage license in hand before your wedding day. You don't want any surprises when it's time to make it official!
Create a guest list: Courthouse weddings are typically intimate affairs, so keep your guest list small. Check with the courthouse about any guest limitations they might have due to space or COVID-19 restrictions.
Choose your attire: Decide on what you and your partner will wear for the big day. Whether you opt for formal wedding attire or something more casual, make sure you both feel comfortable and confident.
Plan a photo session: Capture the memories of your special day by hiring a photographer or asking a talented friend to take some snaps. Scope out some scenic spots near the courthouse for your post-ceremony photoshoot.
Prepare your vows: While some couples choose to use standard vows during their courthouse wedding, others prefer to write their own. Discuss this with your partner and decide what feels right for the two of you.
Arrange transportation: Plan how you and your guests will get to the courthouse. Whether you carpool, take public transit, or rent a limo, make sure everyone arrives on time and stress-free.
Order flowers: A simple bouquet for the bride and a boutonniere for the groom can add a touch of elegance to your courthouse wedding. Contact a local florist or even consider making your own arrangements with fresh flowers from a farmer's market.
Plan a post-ceremony celebration: Even though you're having a courthouse wedding, it's still nice to celebrate with your nearest and dearest after the ceremony. Plan a lunch, dinner, or small gathering at a nearby venue or someone's home to toast to your new life together.
Send announcements: Let your friends and family know about your courthouse wedding, either before or after the big day. You can send out traditional invitations, send a group email, or even create a social media post to spread the word.
Confirm all details: A few days before your wedding, double-check all the details, from the courthouse appointment and officiant to your attire and flowers. This will help ensure everything goes smoothly on your big day.
By following this checklist, you'll be well on your way to planning a memorable and stress-free courthouse wedding.
Capture the Event on Film
Capturing your courthouse wedding on film is a fantastic way to relive the magic of your special day and share it with friends and family for years to come. With a little planning and creativity, you can make sure your wedding memories are preserved in a beautiful and meaningful way. Here's how to go about it:
Hire a professional videographer: If your budget allows, consider hiring a professional videographer to capture your courthouse wedding. Do some research to find a videographer whose style matches your vision, and be sure to discuss your expectations and any specific moments you want to be filmed.
Ask a talented friend or family member: If hiring a professional isn't in the cards, ask a skilled friend or family member to step in as your videographer. Ensure they have a good-quality camera or smartphone and a tripod or stabilizer for steady shots.
Scout locations: Before the big day, visit the courthouse and nearby areas to identify the best spots for filming. Look for beautiful backdrops, interesting architecture, or natural scenery that will add a touch of charm to your wedding video.
Prepare a shot list: Make a list of key moments you want to be captured on film, like your arrival at the courthouse, the ceremony itself, your first kiss as a married couple, and any post-ceremony celebrations with friends and family.
Capture candid moments: In addition to the main events, ask your videographer to capture candid moments throughout the day – like the smiles, laughter, and happy tears that make your wedding day truly special.
Plan a creative exit: Film your exit from the courthouse to create a memorable ending to your wedding video. You could walk out under a shower of rose petals, blow bubbles, or even dance your way out the door!
Edit the footage: Once your wedding day is over, it's time to turn the raw footage into a polished, cohesive film. If you hired a professional videographer, they'll likely handle this for you. If not, you or a tech-savvy friend can use video editing software to trim the footage, add transitions, and set it to music.
Share the love: After your wedding video is complete, share it with your loved ones, either by sending them a link to the video or hosting a viewing party. You can also upload the video to social media or a wedding website for friends and family to enjoy.
Invite Your Closest Family Members or Friends
While courthouse weddings tend to be more intimate, it's essential to surround yourself with the people who matter most. Invite your closest family members and friends to witness your special day and share in your joy. Keep in mind that each courthouse may have different capacity restrictions, so be sure to check in advance to avoid any disappointment.
What to wear to a courthouse wedding
Your wedding day is all about feeling like the best version of yourself. Choose an outfit that makes you feel comfortable, confident, and beautiful. It doesn't have to be a traditional wedding gown or suit – go with whatever reflects your personality and style. Remember, it's your big day, so wear something that makes you feel fabulous!
Deciding what to wear to a courthouse wedding can be both exciting and a bit daunting, as the setting is usually more casual and intimate than a traditional wedding. However, there are still plenty of options for you to express your personal style while adhering to the venue's ambiance. Here are some suggestions for what to wear to a courthouse wedding, whether you're the couple getting married or a guest attending the ceremony:
For the couple:
Semi-formal attire: A knee-length or tea-length dress, a jumpsuit, or a chic suit are all great options for the bride. For the groom, a tailored suit or dressy slacks with a dress shirt, tie, and a blazer would be appropriate.
Casual elegance: If you prefer a more relaxed look, consider a stylish sundress, a simple maxi dress, or dress pants with a blouse for the bride. For the groom, a dress shirt with slacks or chinos, paired with a sport coat or vest, will strike the right balance.
Personal touches: Don't be afraid to show off your personality with accessories, such as statement jewelry, a unique tie, or colorful shoes. This is an opportunity to make your outfit truly your own.
Comfort is key: Whatever you choose to wear, make sure it's comfortable and makes you feel confident. This is your special day, and you want to enjoy every moment without being preoccupied with your attire.
For guests:
Semi-formal or business casual: As a guest, it's best to opt for semi-formal or business casual attire. For women, a knee-length or midi dress, a skirt with a blouse, or dressy pants with a nice top would all be suitable options. For men, a dress shirt with slacks or chinos and a blazer or sport coat would work well.
Avoid overdressing: While it's important to look polished and put-together, avoid wearing overly formal clothing like evening gowns or tuxedos, as they may appear out of place at a courthouse wedding.
Dress comfortably: Courthouse weddings can involve waiting and potentially standing for extended periods, so wear comfortable shoes and clothing that allows you to move easily.
Be mindful of colors: It's generally best to avoid wearing white or anything too flashy, as you don't want to upstage the couple on their big day.
Ultimately, the key to dressing appropriately for a courthouse wedding is to strike a balance between looking polished and respecting the venue's more casual atmosphere. When in doubt, it's always better to err on the side of slightly overdressed than underdressed. Just be sure to prioritize comfort and confidence in your outfit choice, and you'll be all set to celebrate the couple's special day!
Add Personal Touches
Even though it's a courthouse wedding, you can still add personal touches to make the day uniquely yours. Bring a small bouquet or boutonniere, write your own vows, or incorporate a meaningful ritual into the ceremony. These small details will make your wedding feel more special and memorable.
Throw a Fun-Filled After-Party
After you've said "I do," it's time to celebrate! Plan a fun-filled after-party with your loved ones, whether it's a casual get-together at a local restaurant or a more formal reception at a nearby venue. This is your chance to let loose, enjoy quality time with your guests, and make lasting memories.
How long does it take to plan a courthouse wedding
The amount of time it takes to plan a courthouse wedding can vary depending on various factors, such as the availability of the courthouse, the number of guests, and the type of ceremony you want.
If you're looking for a simple and straightforward ceremony with just a few guests, it may be possible to plan a courthouse wedding within a few weeks or even just a few days. However, if you're planning a more elaborate ceremony with more guests, it may take longer to plan and book all the necessary arrangements.
It's a good idea to contact your local courthouse as soon as possible to inquire about availability and to begin the process of obtaining a marriage license. Some courthouses may have waiting periods or other requirements that can affect the timeline for your wedding planning.
Overall, it's best to start planning as early as possible to ensure that you have enough time to make all the necessary arrangements and to avoid any last-minute stress or complications.
How long does a courthouse wedding ceremony take?
Courthouse wedding ceremonies are typically short and sweet, lasting anywhere from 15 to 30 minutes. The exact duration may vary depending on the officiant and any additional elements you choose to include, like personalized vows or a brief reading.
How many people can you have in a courthouse wedding?
How to plan a small courthouse wedding? The number of guests you can have at a courthouse wedding will depend on the specific courthouse and its capacity limitations. Some courthouses may allow as few as 4 to 6 guests, while others might accommodate 20 or more. Be sure to check with your local courthouse to determine their guest policy and plan your guest list accordingly.
In conclusion, planning a courthouse wedding can be an enjoyable and stress-free experience with a little organization and attention to detail. By following our tips and guidelines, you'll create a special day that reflects your love story and sets the stage for a lifetime of happiness together. Cheers to your new adventure, lovebirds!