Log in
Forgot Password?
Or
Not a member?
Sign Up Now
Choose your role
Already a member?
Sign In Now
Sign Up as vendor
Already a member?
Sign In Now
Or
Contact Vendor
Request has been sendet
Error: Request has not been sendet
Thank you! Changes has been succesfully saved.
My profile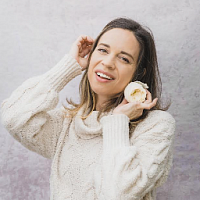 Sun & Sparrow Photographer
Sun & Sparrow specializes in fine art, fairytale photography and adore naturally inspired whimsical imagery.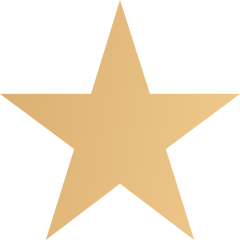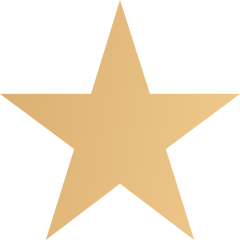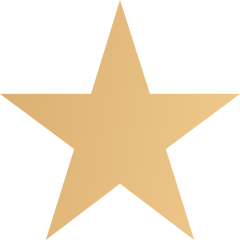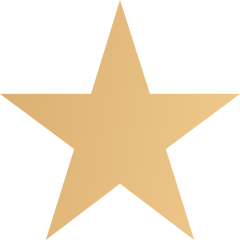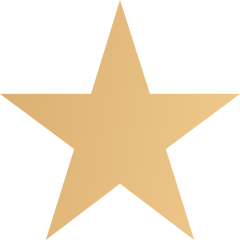 $7 500
42 Reviews for Sun & Sparrow
out of 5. Recommended by 100% of couples
Add a Review
To me the best and important part about planning our wedding was having the right photographers to memorialize each and every step and every part of this memorable event. We had been so fortunate to have chosen Sun and Sparrow as my photographers. After looking at several vendors and the quality and type of work that they produced we narrowed our choice to these awesome group of ladies. They were responsive to all our requests and they actually had the unique ability to predict ahead of time what we wanted them to do as they do not need a lot of explanation on what we envisioned the photographs to be. We were just in the same wave lengths as them or maybe because they were just talented and artistic plus very perceptive to our wishes. We have to be honest that planning a wedding is not easy especially because we chose not to have a wedding planner because we just wanted to make sure that we will have a first-hand say on each aspect of the wedding and wanted everything to be perfect. It helped to have the right people to help out with the details but to me the photographers were the most crucial part because if a person is to memorialize all the hard work, expense and details only the best photographers have the capability to do that. We highly recommend Sun and Sparrow photography. They did an amazing job!
We absolutely LOVE our amazing proposal and wedding pictures - Tiffany captured these two life events so beautifully for us and we could not be happier with the results! She provided lots of helpful advice to help make our moments picture-perfect and you can tell that she really cares about capturing the true essence of these special life events. We love looking through our pictures and reliving the moments - our guests can't stop raving about how beautiful they came out! Thank you S&S for being a part of our story forever!
When my husband and I first got engaged and started the search for our wedding photographers, we literally looked at dozens of vendors. All seemed great, but after perusing Sun & Sparrow's website and blog, none seemed to capture the talent Sun & Sparrow had for photographing a couple's true love for each other. We were ecstatic when Tiffani replied to our inquiry that they were available for our wedding date! From the first Skype meeting, we instantly felt at ease talking with Tiffani - she is so warm and personable, and for stressed out brides-to-be, she outlined the entire process to make everything as clear and easy as possible. We first had an engagement session with Tiffani and Ellie - both ladies made what would have been an awkward photo session for us (we're not used to posing in front of the camera for hours!) seriously one of the most fun days of our entire relationship. Additionally, both Tiffani and Ellie are so talented at capturing the photos we knew we wanted, but were so creative at coming up with ideas "on the spot." We brought props with us with no particular idea in mind as to how to use them, but Tiffani and Ellie managed to incorporate them to produce really beautiful photos.

On the actual day of our wedding, Tiffani and Ellie came prepared to tackle the big day - we had so much going on, and so many special requests of specific shots we wanted to take, yet they were so accommodating and somehow managed to stay on our tight schedule. The entire day was a blur, but we trusted that Tiffani and Ellie were able to capture everything! When we received our photos, we were truly blown away by how absolutely beautiful and amazing they all turned out. Everything - from our getting ready shots, our bridal party portraits, our ceremony photos to our dance floor shots of all the guests - were perfect and captured all of the love and happiness we felt that day. We are so happy that we had Sun & Sparrow as our photographers, and they gave us the most beautiful pictures that we will always treasure for the rest of our lives!
My husband and I love the way sun and sparrow captured the wedding photos on their website so we decided to give them a call. After talking to Tiffani on the phone, we had a great connection with them. It was even better after we met with them for our engagement session. They made everything feel stressed free. On our wedding day, they captured our wedding perfectly. Our photos came out great and beautiful with all positive comments from our family and friends.
Let me start by saying I feel absolutely horrible that I haven't written a review for this wonderful team until now and our wedding was 2 years ago. Due to the fact that I planned my wedding in less than 7 months, when I contacted Sun and Sparrow they were completely booked up for that year but for some reason Tiffani gave it some thought and a little bit of prayer and chose to take us on. So with that being said, this is why I have to apologize to this wonderful team for taking so long in writing a review for them.
I must say that Sun and Sparrow goes above and beyond their job on taking just amazing photos of your day. Weeks before the wedding, I met with Tiffani so she could get an understanding of who I was and my ideas of what I envisioned for our wedding. Being fr om out of state we did a lot of texting, emailing and phone conversations. Tiffani is so warm and inviting you'll feel like you've known her for years.
On the day of the wedding Tiffani was practically my wedding coordinator for the day, (mind you she was around 7 months pregnant at the time) she did everything... (i don't even know wh ere my actual coordinator was because I hardly saw her). Thank the Lord for Tiffani and Claudia or otherwise I think our day would've been a mess. We had a few things that didn't go as planned but Tiffani made sure that it got done in a different way. They made sure that the day went smoothly and that's exactly what they accomplished.
When our photos were done and viewable...I couldn't have asked for more. They came out so beautifully, more than I could've imagine and I cherish them everyday. Our short film goes beyond words. It's such an awesome film and my heart smiles every time I view it. If you can fit the film in your budget please do so you will cherish it for a lifetime. Thank you Tiffani and Claudia for making our day look so beautiful. Beyond grateful.
The photographer is the person who you will probably spend the most time with on your wedding day (tied with spouse and best man/maid of honor) and the person who will create the pictures you will remember that day with for the rest of your life. Tiffani of Sun & Sparrow Photography was a pleasure to be around the entire day and took amazing pictures for us.

While Tiffani is extremely nice, knowledgeable and easy to work with, her greatest asset is an ability to stay calm and organized in the inevitable chaos that is a wedding. We decided against a coordinator for our 200 person wedding and the only reason it went smoothly was because Tiffani was in constant contact with all of our other vendors and relaying questions to us from them.

During our engagement shoot which came with our package she really spent that time getting to know us and giving us tips on how to pose for pictures which was extremely helpful for ensuring the success of the wedding pictures. Even if you are not getting married, I would still highly recommend a photo shoot with Tiffani just because it will make every picture you are in for the rest of your life look better.

And now for the most important part... The pictures. They are absolutely beautiful, all 2,000+ of them. She really captured the day by getting pictures of all the details of the wedding, pictures of all the major moments and pictures of all the guests. It was somewhat overwhelming when we received the final disk of all the pictures because there were so many perfect ones. It's been 3 months and I'm still updating my Facebook profile and cover pics with new incredible pics from the wedding.

Lastly, we had our wedding in Santa Barbara so in case you were wondering, Sun & Sparrow Photography does service all of Southern California and from what I can tell would be happy to travel anywhere in the world.
5 Stars, 2 thumbs up and 100 jumping jacks! Sun and Sparrow you are amazing! I was deciding between a few photographer vendors through email and Tiffani was the only vendor who wanted to have an actual conversation on the phone to get a better idea of what I desired for my wedding. After that convo, I knew it was Sun and Sparrow. Tiffani has amazing energy and made Anthony and I very comfortable when shooting. We used her for engagement and wedding photos. During our engagement photos Anthony was so nervous and is a bit shy but Tiffani energy and talk through photos made it so easy to just get lost in each other and not focus on posing. She really captured our love and I can feel it every time I look at the photos. (which is often!) The whole process felt natural and organic. Sun and Sparrow team is great in capturing details as well. Not only did they make Anthony and I look amazing in the photos the whole wedding atmosphere was captured as well. The details of the wedding were amazingly captured.

I seriously can't wait to have a baby so I can get my maternity photos with Tiffani and future family photos!
I found Sun and Sparrow via a random search for wedding photography on Yelp. The moment I clicked on their website, I knew there was something special about the them. It was probably the amazing lighting that they achieve in their photos. Then, I found them on Facebook and saw that their cover photo was of my girlfriends and her hubby. That pretty much sold me! Of course, being the kind of person I am, I did do my research and interviewed a few other photographers, but in the end, the value and quality for Sun and Sparrow sold me.

Tiffani and Ellie treated us so well. They gave us a very beautiful, stylized engagement session, and the pictures turned out great! It was also good practice for the wedding.

A week prior to our wedding, I worked with Tiffani to get our timeline in order and give her the list of "must have" photos. She gave me some great ideas and helped me move the timeline around to make everything fit.

On the day of the wedding, they really really took care of me. They had my timeline and made sure I was on track so I didn't have to worry about it myself. They were so energetic, so sweet, so wonderful to work with. All the critical moments were captured, and the photos turned out great. I could not recommend a better team to work with.

Thank you for making my day so special!
We hired Ellie and Tiffani to photograph our engagement and wedding at Calamigos Ranch in September. They were amazing from start to finish. They helped us figure out what we wanted to convey in our pictures. They made us feel very comfortable and they went above and beyond what we asked. Our engagement and wedding photos turned out amazing. Our family and friends were very impressed with the finished products. One of my guest raved how great they made her make up look in the photos. I highly recommend them and they try their best to work with your budget. Please take a look at their website to see their work!
There are just so many wonderful things to be said of the Sun & Sparrow team! My husband and I are just so thrilled to have worked with them this year. Tiffani and Ellie photographed both our engagement and wedding photos. They came out perfect! These girls truly have special eyes in catching just the right moments. The photos have been a joy to look through. We get to relive the day in its entirety and that means so much to us. The guys on the video team are great too! I can't wait to see the footage they got. They were all over the place. I can just imagine all the great things they caught on film. We can't thank Sun & Sparrow enough for producing such amazing work and for being such a pleasure to work with through out this whole process. These are really good people and hard working. You can see they take much pride in what they do and care about making each couple happy with the results. We highly recommend Sun & Sparrow for your next event. You won't regret it! We look forward to working with them in the future!
Their work speaks for itself!

We booked Sun & Sparrow to photograph our engagement photos and our wedding photos after our first meeting. We had seen a handful of other photographers, but they didn't seem to share the overall vision that we were looking to achieve.

Tiffany & Ellie are the crème de la crème at what they do. I cannot say anything better about these two. They are very professional and outgoing. We didn't have to worry about anything with Sun & Sparrow. We were able to share ideas and create wonderful memories that will last forever.

Their work has been published in numerous magazines and blogs. My new wife and I consider ourselves very lucky to have worked with them.
If you are looking for a photographer who is highly skilled AND a great people-person, look no further, Sun and Sparrow is your match! My husband and I were absolutely honored to have worked with Sun and Sparrow.

Tiffani was our photographer and let me tell you, as a bride who was planning her wedding in the midst of a crazy cross-country move, getting a new job, and graduating fr om professional school, I was very stressed and had little to no time to plan the wedding. Tiffani was incredibly understanding and FLEXIBLE with us as we planned our wedding. She utilized all means of communication with us such as Skype, text, phone calls, google docs, and facebook. I was amazed at her ability to communicate with us and provide her insight as we planned our wedding.

It is really important you choose a photographer you are comfortable with because you will be spending a lot of time with that person. Tiffani was a perfect match for us. She was enthusiastic, friendly, and honest. Tiffani was also interested in telling our story and I really appreciated that. My husband and I are kind of shy and awkward in front of the camera, but Tiffani made sure we were comfortable and that our special story was told.

Before our engagement shoot, Tiffani and I brainstormed for almost an hour or two hours on how to best tell our story. She then even went the extra mile and brought her own props to enhance our pictures!

At our wedding, she was an excellent director during our family pictures to make sure everyone knew where they were standing and wh ere to look. It can be a chaotic time for the bride and groom trying to manage their families, but with Sun and Sparrow their to direct everyone, it was VERY stress-free! They were all incredibly professional and made sure keep us comfortable throughout.

Also, Sun and Sparrow was a good company to work with because they offered Videography!

In terms of cost, I was one of those brides who searched high and low for good pricing AND good skills. I usually found super expensive photographers with good pictures, or really really cheap photographers but a terrible product. Sun and Sparrow was very reasonable in terms of our budget and they produce a HIGH QUALITY product at the end! It depends on your personal wedding budget, but for us, they were PERFECT.

I have nothing but positive reviews for this family owned company. Highly recommend!!!!!
Still the best!!! We've had our wedding and maternity photos taken by Sun and Sparrow and we'll also be having our little's first birthday photos taken by them. Always super sweet, focused and enjoyable to work with. I definitely highly recommend this company!
Just in case you need one more reason to hire Sun & Sparrow Photography, keep on reading. I am a co-owner to a wedding planning company in Palm Springs. We recently had a chance to work with this amazing duo when our clients booked them for their wedding. Once we saw the photos we completely understood why they chose them. Their work is beyond amazing. To quote a previous yelper "Tiffany & Ellie are the crème de la crème at what they do." From the first phone call to the end of the wedding day, they were professional and organized. They are visionaries and absolute artist. They capture a moment like nothing I have seen before. If they are available on for your wedding day book them quick, if they aren't consider changing your date! It will be more than worth it!!
Angel and Julie Renee-
In Love Events and Productions
Looking for a wedding photographer may be one of the most overwhelming tasks in the wedding planning process. There are so many, how to you choose? Friends will try to get you to use their photographers and everyone will have an opinion. It is also likely to be one of the highest ticket items in your budget as well as the thing you will look back on for decades to come.

We started our photographer search by literally Google-ing "Manhattan Beach Weddings". As we browsed through Google Images, every photo we were drawn to and really liked happened to be from Sun & Sparrow. They had a design aesthetic that we really liked and their photos were all so unique, really capturing the personalities of their couples.

Upon reaching out to them, our first email communications were very positive and when we had our first phone call the chemistry was immediate. We didn't even interview other photographers once we learned that they were available on our wedding date.

Tiffani was amazing throughout the entire process. She asked all the right questions to ensure that all of our photos from the engagement session to the wedding day were uniquely us. She gave opinions and suggestions in a polite way, which we found to be so helpful since we had never gone through this process before. We were not planning on doing an engagement session originally but since it was included in our package we took advantage of it. This was one of the best parts of our photography process. We had the opportunity to meet Tiffani in person and learn how to work together and pose and then see how things look in the photos. This definitely made it so much easier on the wedding day.

Leading up to the wedding Tiffani was wonderful. She was so responsive to all the questions I had and kept me sane on so many fronts. Her expertise was pricesless and I wouldn't have made it through the day without her. Her and Claudia were so professional and great on the wedding day. We got every shot we needed and none of our guests felt like the camera was stalking them.

Working with Elli on the actual pictures following the wedding has been so smooth. The process that they have set up to view your photos and album is so easy and convenient.

Most importantly, we absolutely LOVE our photos. We have gotten so many compliments from friends and family. We feel like we got every photo we had hoped for, even when we had crazy wind on our wedding day. Sun & Sparrow captured our wedding so beautifully that we are able to relive it every time we look through our photos. We highly recommend them.
We just got married 5 days ago, but I felt so compelled to get this review up ASAP!! We are so grateful to have had these two amazing photographers snap our wedding!! Tiffani & Ellie are professional, patient, and ON IT! These two are the best! They not only care about the pictures, but also the people IN the pictures! Their attention to the details and capturing every amazing moment was on point! So happy we went with Sun & Sparrow for our special day! HIGHLY recommended!
What could I possibly add to all the other glowing reviews of Tiffani and Ellie? They are so talented, professional, and insanely cool! Photography was at the top of my list of importance--other than a husband and some pretty rings, the photos are basically the only thing you get to keep from your wedding. This is my way of admitting that yes, I was incredibly picky (some would say difficult) when hiring a wedding photographer.

A quick comment on their style, since most of my review is on their personalities: Sun & Sparrow has a beautiful, ethereal quality to their photography. It is simultaneously soft and dramatic. They strike this balance elegantly. They treat photography as an art-- they capture special moments between friends and family, and tender romantic moments between the couple so effortlessly. If you're looking for the most stunning wedding photos, look no farther.

Before we signed the contract, we wanted to meet our photographer in person. We met with Tiffani at a gastropub, and had an awesome night hanging out and trading stories. We felt like were old friends, and she made us feel so comfortable in our decision to hire her.

When we did our engagement session, I was worried about the overcast weather, but Sun & Sparrow turned dreary weather into a dream. Taking photos can be intimidating--Tiffani made us feel so comfortable, and gave us really great advice on how to let loose. (As an aside, if you're on the fence about doing an engagement session, you definitely should. It really prepares you for your wedding to get comfortable in front of a camera).

On our wedding day, Tiffani and Ellie arrived just as my bridal party and I walked into the venue. They were dressed so elegantly, and looked like they were guests of our wedding (by the way, they're so much fun I would have invited them anyway!). They brought a petty hanger for my dress, and knew exactly how to choreograph our getting-ready photos. Ellie even demonstrated remarkable patience for my groom and his best friends, who insisted on getting a photo of them in their matching MeUndies.

To be honest, most of the day was a blur, but Tiffani and Ellie were such an incredible team to work with. At one point, one of them turned into my hair stylist, because dancing had caused my hairstyle to fall. We're so thankful to have hired such an inspiring duo of sisters! We enthusiastically recommend Sun & Sparrow.
It was so wonderful having Tiffani and Ellie as our photographers on our wedding day! They are masters of their work and extremely talented. We received our wedding photos last night. My husband and I were so happy to see all the great shots captured of our wedding day. I'm very detailed and I love how detailed they are in their work. They made sure they got the perfect shot of special moments. That is so important now we are able to look back at our photos and reminisce of our wedding day! Thank you Tiffani and Ellie!!!
I had the pleasure of meeting and working with Tiffani and Ellie of Sun & Sparrow at our joint work wedding this past Sunday. As an event planner, it is crucial to have professional vendors that know what they are doing and are able to handle timelines diplomatically. These type of vendors can either make or break an event - good vendors make events exponentially better and this duo is definitely good!

They are fast, efficient, communicative, and extremely easy to work with. They work hard for their clients - I plan on recommending them to future clients and sincerely hope I get the chance to work with them again even though we are based out of two different parts of California!

Much love to Sun & Sparrow!
100% recommend sun and sparrow!!!
We found sun and sparrow photography after extensive searching for a photography that would be able to capture our vision for our wedding. After viewing sample photos we knew we had to book Tiffani and her team. Throughout the whole booking and planning process,​ Tiffani was extremely helpful in giving tips on how to plan, referrals to other vendors if we ever needed it and was very responsive to emails. When the wedding was almost here we had a long phone call with Tiffani who helped us create our day of timeline and she really worked with us to get a feel for how we want our wedding to be captured and remembered. We ended up using the timeline​ we created with her to give to the other vendors and our day of coordinator as well. On the day of the wedding,​ Tiffani and her crew showed up early scouted the area and led the day capturing all the moments we wanted. They were very professional, and accommodating to the bride and groom and even had to deal with rain all day but we still got the shots we wanted! We got a Canvas of one of our favorite photos as part of our package and it arrived in a great condition, shipped from California to South Carolina. It is also ​a very high​high-quality​ Canvas piece that we will treasure for the rest of our lives. Overall we were very happy and pleased with our experience with sun and sparrow photography and would highly recommend them to any of our friends and family if they need photographers for any occasion.
Awards
30 Reviews
15 Reviews
5 Reviews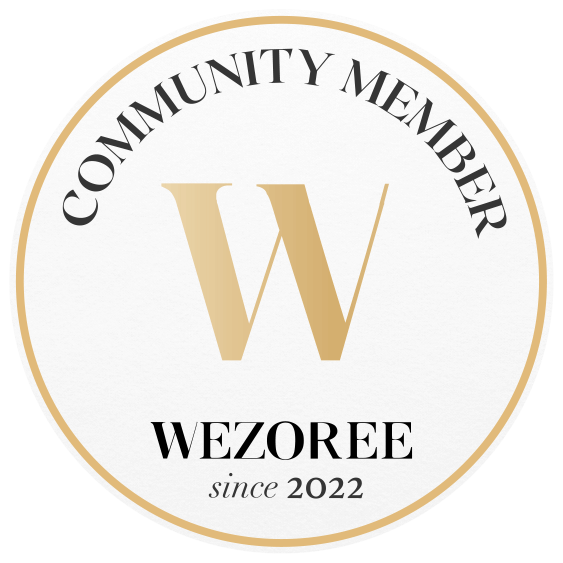 Wezoree Community Member
Frequently Asked Questions
What is the average price for Sun & Sparrow wedding photography services?
What avaliable photography services that can be provided by Sun & Sparrow?
Sun & Sparrow offers the following photography services: Additional Hours, Post-wedding Photoshoot, Boudoir Shoot, Destination / Travel, Rehearsal Dinner, High-Res Images, Second Shooter, Wedding Portraits, Wedding Albums, Proposals, Engagement Session, Elopement, Film Photography, Bride-only Session, Drone Photography, Online Proofing, Printing Rights, Fast Editing
What primary photography style does Sun & Sparrow identify with?
Sun & Sparrow works in the following photography styles: Fine Art, Natural, Editorial, Film, Photojournalistic, Traditional / Classic, Fashion, Vintage, Artistic, Documentary, Dramatic, Lifestyle, Modern, Black and White, Dark & Moody, Landscape, Illustrative, Underwater
What percentage of users recommend Sun & Sparrow and which are the most valued aspects of their wedding services?
Sun & Sparrow is recommended by 100% of couples who have used their services. Their overall rating is 5.0, with the same score awarded for quality of service, flexibility, value, professionalism and average response time.