Log in
Forgot Password?
Or
Not a member?
Sign Up Now
Choose your role
Already a member?
Sign In Now
Sign Up as vendor
Already a member?
Sign In Now
Or
Contact Vendor
Request has been sendet
Error: Request has not been sendet
Thank you! Changes has been succesfully saved.
My profile

Danielle Bacon Photographer
I strive to capture the candid moments, the details, the joy and the love of a wedding day and would be honored to tell your story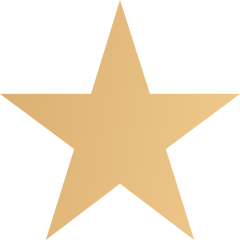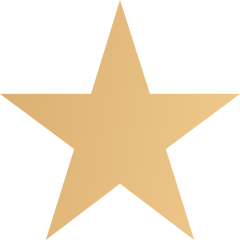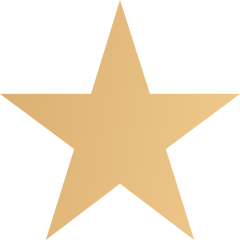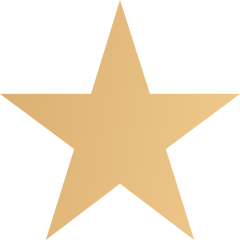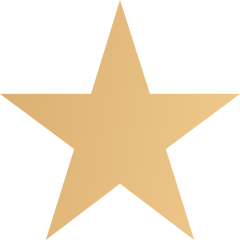 $9 000
32 Reviews for Danielle Bacon
out of 5. Recommended by 100% of couples
Add a Review
I cannot say enough good things about Danielle! First off the pictures are beyond beautiful, I am talking swoon worthy! I currently live outside the LA area but that wasn't a problem at all for Danielle, she was beyond professional and made me feel extremely comfortable. She even drove 3 hours (in traffic, I might add) just to come meet me at the venue when I was in town. She worked hand and hand with the wedding planner to create a timeline and made me feel beyond comfortable even thought I was an anxious bride wanting to know what time it was every five seconds. Also she is very affordable, and did I mention she takes the most amazing pictures? Seriously look no further, Danielle is your girl. Thank you for making my wedding day amazing!
There are not enough words I can use to describe how wonderful & amazing it was to have Danielle Bacon as our photographer for our wedding! The pictures were breath taking!! Not to mention her loving, warm, and caring personality. She checked out our venue, had a timeline of our special day, stuck to it and help make everything run smoothly and on time. She went over and beyond to make sure her and her second photographer captured every moment. We literally love ALL of our pictures. So much that we actually ordered our Wedding album from Danielle. I didn't want to be overwhelmed picking and choosing pictures, that she offered to create the album (chose the pictures and layout) and then sent them to me to review. We just got that baby in our hands this week and we are both so obsessed with it. Everything that we have done with Danielle Bacon Photography has been great and a wonderful and stress free experience. We plan on using Danielle for all of our life event pictures!!!!
I actually used Danielle for my engagement and boudoir photos. Unfortunately, I was not able to book Danielle for my wedding due to us already making a non -refundable deposit with our original photographer. Us wanting to switch our photographer to Danielle just alone proves how great her work is! She was absolutely fun to work with! She made my fiance and me feel very comfortable and relaxed, as if we had known her for a long time. Our poses were very natural and we did not look tense or staged at all. For my boudoir shoot, I felt really nervous at first but it didn't take a long time for her to make me feel comfortable. You will not regret working with Danielle!
Danielle was extremely professional with me and tentative to all of my needs as I planned my wedding mostly all by myself. I saw her portfolio on her website and hoped and prayed that she would be available for my wedding. Not long after I emailed her, she responded and told me she could do it! I had a morning wedding so before the ceremony my schedule was jam-packed with getting mine and my bridesmaid's hair and make-up done. Danielle was sensitive to my schedule and worked with me by getting the most we could out of the time that we had. My wedding was at a Country Club/golf course and I had asked Danielle if she could try to leave the "golf course scene" out of the photos. She did such an amazing job, you can't even tell we were on a golf course!! Danielle is a kind, observant, and professional photographer who will capture your day, no matter what you're celebrating, just the way you want it.
Danielle was a dream to work with. She really listened to what we wanted and she exceeded our expectations. Overall.... Amazing!!
From moment we met Danielle, we felt confident that she was the one.
Through the course of the engagement photo session, the wedding day and after each milestone, we were delighted by her responsiveness, communication and Special touches that include things like nicely wrapped boxes with sample photos and similar small, but me sinful gifts and gestures. The photos were amazing. She captured the essence of our event, the excitement of our guests and the specialness of our day. Would definitely recommend her to anyone, no matter the budget.
Absolutely a dream to work with! She gave helpful direction for posing and being ready for our pictures, was considerate of our time, and went above and beyond to give us the best photos and experience possible!
Danielle was an amazing photographer, she made my husband and I feel so comfortable during the whole process. I have gotten so many compliments on my photos and been told numerous times that they look like a magazine cover.
Ok everyone if you are looking for someone to photograph an event for you then get a hold of Danielle Bacon. Danielle did a fabulous job photographing our wedding!! My husband and family are so pleased with the beautiful pictures and the level of professionalism her and her assistant showed throughout the event. Friends of ours wanted their picture taken and she wouldn't even take their picture without getting our approval first-very professional!
Thank you so much Danielle!!
Danielle was absolutely amazing as both my engagement and wedding photographer. Months later I'm still looking through my gallery and I'm so thankful she captured such truly beautiful images. My family and friends are wowed. She has been super organized and helpful my entire wedding planning process, helping me TREMENDOUSLY with my wedding timeline and day-of logistics. She kept everything running smoothly and gave me the most beautiful photos to look back on for the rest of my life. She's worth it!
Danielle was such a wonderful addition to our wedding team. She immediately saw my vision for the day and was so excited to capture the moments. She beautiful captured the essence of the space and of every person. Every smile was genuine and we all were laughing throughout the day. She was on quick to respond and so awesome to work with. I highly recommend her!!
Danielle Bacon is such an amazing photographer! From the first time my now husband and I saw her portfolio online and then chatted with her over the phone, we knew she was the photographer we were looking for. Danielle has a very warm, sweet, and fun personality which makes working with her for your entire wedding day an absolute dream. She definitely seemed more like a friend taking photos than a hired photographer, which is exactly what you want on your special day! The fact that she does an engagement photo shoot session is also fantastic so that you can get to know one another more personally before the actual wedding day.
Danielle is also great at giving direction and instruction on how to pose for photos. She does it in a very friendly and patient way. She will even come up with great scenarios to get you and your partner looking genuine and natural. She has a fantastic eye for backgrounds, lighting, and placement. All of our photos turned out absolutely gorgeous. She keeps her aesthetics consistent across her entire album and provides high quality photos that captures the scenery, mood, and your love for one another. Lastly, Danielle goes above and beyond to ensure that her clients are happy with their photos and with her services. She answered all of my emails very promptly, worked with me on revising my whole wedding day schedule, and kept time to our itinerary throughout. She also took candid photos of our family and friends throughout the whole day and constantly checked in with us to see how we were doing and who/what we'd like to take photos with as the reception was under way. I cannot recommend Danielle enough! Grab her for your big day before she's no longer available to book! You won't only leave having hired a wonderfully talented photographer--you will actually leave with someone you consider a very close friend. :)
She is absolutely amazing and talented. We could not be happier with our photos and how amazing they came out! She definitely captured our day with priceless pictures!!
Danielle was quick to respond and very professional with everything. Her personality is why my husband and I booked her- so sweet and easy to get along with. Her photos look so natural and can make anyone look great:) on our wedding day there was a mishap with my dress getting wrinkled and you literally can't tell in any of the photos...neither my husband or I are into taking pictures... she did a great job at making us feel comfortable and look great. My one HUGE recommendation to all of the brides out there is to give yourself lots of time the day of the wedding and definitely choose her photo package with the longer time frame!;) Thank you so much for everything, Danielle- you're a fantastic person :)
Danielle did an absolutely incredible job with our photos. She has a great artistic eye and was able to produce some incredible shots not just with her editing skills but using the shooting environment and the personality of her clients. I felt like she took the time to get to know my husband and I and our families. She also does a great job of helping you feel comfortable in front of the camera. I know I get camera shy and can produce some weird faces, but her direction and warm personality really helped me to feel comfortable. And the shots look natural! I definitely recommend Danielle!
Danielle Bacon was such a pleasure to work with! She was very professional and accommodating. Danielle is so fun and made us feel comfortable. Both our engagement pictures and wedding pictures are amazing all thanks to her.I can't imagine not having her capture our special day ! She is super awesome! She truly made us feel comfortable at all times, we are extremly happy to have had her as our photographer. Thanks Danielle!
Will definitely be using Danielle in the future! She has the most amazing lighting and is super creative! The whole process was super smooth as she always checked in and created a perfect timeline for wedding photos. She got the photos done faster than expected and I have already favorited over 500!!! As a former model, I have high expectations and Danielle exceeded them! She literally loves love and her photographs prove it!
Danielle is the best photographer ever. She's so professional and outgoing and fun to work with. She is a natural at what she does. I highly recommend her. Our wedding pictures and engagement pictures are beautiful. I am so happy I went with her for these special moments.
I don't think I could ever truly describe just how amazingly awesome Danielle is. She was truly a blessing to us who automatically made us both comfortable in front of her camera. She made the day seem like we were hanging out with a friend instead of a stranger which coming from someone who is on the shy side that's saying a lot. She left us feeling exciting to see the end results of one of the greatest days of our life's and let me tell you she did not disappoint at all.
Danielle exceeded our expectations & more! She truly is the BEST at what she does. My husbands never a fan of taking pictures .. but Danielle brought it out of him. She has the best personality & made us feel so comfortable! She's super easy to work with & knows exactly how to pose you & make y
Awards
30 Reviews
15 Reviews
5 Reviews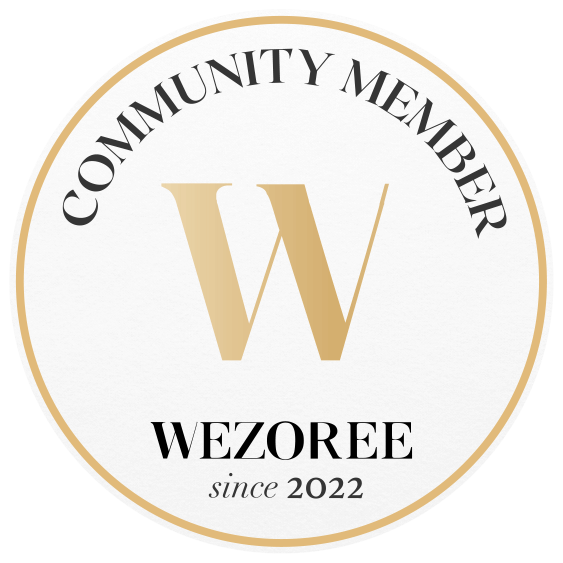 Wezoree Community Member
Frequently Asked Questions
What is the average price for Danielle Bacon wedding photography services?
What avaliable photography services that can be provided by Danielle Bacon?
Danielle Bacon offers the following photography services: Additional Hours, Post-wedding Photoshoot, Boudoir Shoot, Destination / Travel, Rehearsal Dinner, Engagement Parties, High-Res Images, Second Shooter, Wedding Portraits, Wedding Albums, Proposals, Engagement Session, Elopement, Film Photography, Bride-only Session, Drone Photography, Online Proofing, Printing Rights
What primary photography style does Danielle Bacon identify with?
Danielle Bacon works in the following photography styles: Fine Art, Natural, Film, Photojournalistic, Traditional / Classic, Fashion, Vintage, Artistic, Documentary, Dramatic, Lifestyle, Modern, Black and White, Night, Dark & Moody, Landscape, Illustrative, Underwater
What percentage of users recommend Danielle Bacon and which are the most valued aspects of their wedding services?
Danielle Bacon is recommended by 100% of couples who have used their services. Their overall rating is 5.0, with the same score awarded for quality of service, flexibility, value, professionalism and average response time.