Log in
Forgot Password?
Or
Not a member?
Sign Up Now
Choose your role
Already a member?
Sign In Now
Sign Up as vendor
Already a member?
Sign In Now
Or
Contact Vendor
Request has been sendet
Error: Request has not been sendet
Thank you! Changes has been succesfully saved.
My profile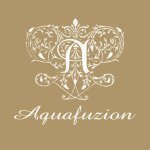 Aquafuzion Events Planner
Specializing in planning one of a kind events, floral design, personalized stationery and quality service ✨ Since 2004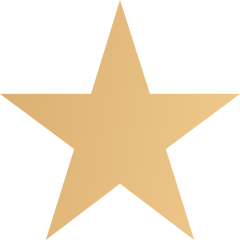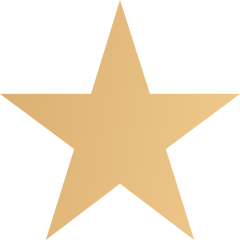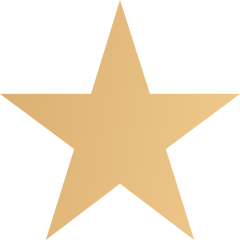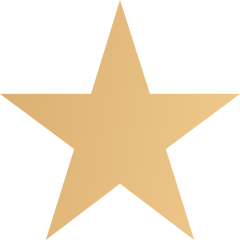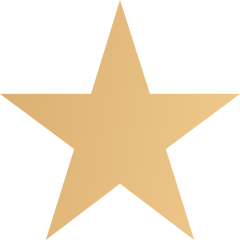 $10 000
39 Reviews for Aquafuzion Events
out of 5. Recommended by 100% of couples
Add a Review
We had a wonderful experience working with the Aquafuzion team. Beverley was our wedding planner and Debbie worked on the floral and decors. We met Debbie when we did the site visit to the hotel where we would have our ceremony and reception and Debbie and her team were busy preparing for a wedding that day. We saw their professionalism in action and their familiarity with the venue is another bonus. We went ahead and signed the contract with them without any hesitation.

Everything turned out great. During the 10 month planning process, Beverley was very responsive and gave us many good referrals on vendors. Even we had a little technical issue on the day of, Beverley was very calm and solved the problem immediately. I was told after the wedding what happened and our guests didn't even notice that.

I would highly recommend Beverley and team Aquafuzion for wedding planning. Their price is on the higher side but you get what you pay for. Their service is just fabulous and everyone went above and beyond to create a perfect day for your wedding. That's worth of everything!
My wedding was truly a dream come true, and it was all because of Michelle Tu. She was absolutely fabulous, and made my vision come alive. She was calm and professional throughout the entire planning process, and was so much fun to work with.
Aquafuzion took care of all stationary, and the invitations were absolutely gorgeous. I got so many compliments about them, and they were exactly what I wanted.
Debbie did my flowers, and they were perfect as well. I was so happy with every aspects of the floral arrangements!! They were so easy to work with, and we always had fun during our planning meetings.
I got married at the Langham hotel in Pasadena, and it was absolutely perfect. The guests were absolutely thrilled and loved every aspect of the wedding. Michelle kept me sane, and even helped to put my dress back together when it tore because I was having so much fun dancing! Michelle and her team were absolutely amazing, and always were looking out for me and my husband- getting us water during photos, putting appetizers in our rooms, and making sure we had eaten. We will most certainly be working with Michelle again for any event that we have! Thank you so much to Aquafuzion for giving me the most amazing, beautiful weekend of my life!
Aquafuzion provided the floral arrangements for my wedding at the Langham hotel this past weekend. Frida and Presillia put together a floral theme based on some of my preferences, and the entire Aquafuzion team was incredibly understanding and helpful despite the fact that I was trying to put together my wedding a mere 3 weeks before the date! Because of how short notice the wedding was, I didn't get to see what the floral arrangements would look like before the day, but I didn't need to worry - the floral arch, bouquets, and boutonnieres for the ceremony, as well as the reception succulent terrarium centerpieces were absolutely perfect! I know my guests also really loved the succulent terrariums, and there was no shortage of guests wanting to claim one to take home with them (which Aquafuzion kindly allowed me to do upon request). Unfortunately no official photos yet, but I can wholeheartedly recommend Aquafuzion for any of your floral needs. Their team will work with you, your vision, and your budget to make sure your event is perfect. Thank you all so much!
Our wedding was finally completed last week! As I looked at the whole wedding planning process retrospectively, I really think that hiring Aquafuzion team was the right decision I had made. Although I enjoyed planning for the event and enjoyed those art-and-craft stuffs as well as personalizing our own wedding, however, working full-time plus going to grad school at the same time really stressed me out. Michelle was my coordinator and she is very detailed-oriented and organized. Planning a garden wedding was definitely time-consuming as we have to prepare and coordinate a lot of things which usually not required if you are having an indoor or hotel wedding. Michelle provided help with finding and negotiating with potential vendors such as musicians, draping company, rental company, etc.... during the last two weeks, it was the most stressful time but Michelle relieved me from the stress and took over most of the coordination and spent a great deal of time communicating back and forth with the site coordinator, catering company, chandeliers company, draping company on all the details. Michelle is always pleasant and has a positive attitude. On our wedding day, our matron of honor also stated that Michelle is awesome!
I truly appreciate the help I received from Michelle and the advice that Debbie gave me throughout the whole process. Definitely recommend Aqu
Michelle Tu did an excellent job for our wedding! From the initial planning, to our wedding day, Michelle and Aquafuzion staffs provide comprehensive supports and outstanding services. They did save us a lot of valuable time :) We recommend Michelle and Aquafuzion to anyone couples without hesitation!
Based on my own experience I highly recommend Aquafuzion without any reservation. Hands down best wedding planner in the area. Courteous, professional, efficient, warm and budget-oriented with true talent and capability.

My fiancée and I were desperate when we found Aquafuzion. Beverly and Debbie did not back out when they heard our wedding date is 2 months away - and don't even have a venue or gown yet. They were courteous and professional to answer our questions and promised that they have the capability to make it happen. We hit it off so well during the first meeting, that we signed the contract on the spot.

During the wedding planning phase, Aquafuzion acted as our "butler" and looked for venues, hunted for vendors, designed the layout, worked out the timeline. Their experience, connections, in-house florist and negotiate power have proved to be instrumental in making the wedding happen.

Their work is thorough, efficient and respectful to our budget. Even after we agreed to one venue, Beverly would still keep looking for even better choices, and it was only because of her persistency that got us the new, better and cheaper venue where we finally had our wedding. You can tell their goal is not only to get paid and get by, but to truly make the best wedding they can.

I get off work at 6:30 pm so many of the phone calls and meetings with Aquafuzion were late at night, some of the meetings lasted til 11 pm. Beverly were kind, warm, enthusiastic in all of these meetings, never complained about staying up late.

Debbie designed the beautiful wedding exactly like how my fiancée dreamed it. They were so good to us that when my fiancée asked for a dessert table, Debbie and Beverly invested some hardware using the company's money, to lower the rental cost by 75%.

One day before the wedding my credit card got cancelled due to identity theft. All vendors are not getting paid and the whole bedding is in danger of falling apart. Beverly made use of her long working relationship with the vendors and persuaded them to honor the deal even without receiving the final payment.

During the big day, Beverly made sure everything goes according to plan and are on time. Debbie set the flowers and decor. The Aquafuzion staff we had, Michelle and Cindy are hard working and professional. It's their hard work that enabled us to enjoy the wedding as the host and hostess, instead of exhausted to just go through the day.

The whole day went well without problems and it was exactly the wedding my wife wanted. The parents and guests, hard to impress as they are, kept talking about how beautiful and well planned it was for days. As the glorified money man/human decor who they happened to call a groom, I feel glad and lucky to have hired Aquafuzion so at least the money was well spent.
I'm so happy and pleased with how my wedding turned out on 10/24/15 at the Langham in Pasadena, thanks to Aquafuzion! Wedding planning and preparation is a stressful and daunting experience, but I truly felt relieved after meeting Michelle. I met the Aquafuzion team at the Langham's I DO bridal event (which they helped host) and knew right away that they were familiar with the venue and knew what they were doing as a large portion of their clients have their weddings there.

Michelle is the most helpful, sweet, and detailed wedding planner. She is always prompt to respond to emails, calls, and texts, and answered my many, many questions. Even though she has so many other weddings and brides to attend to, she remembered the details of my wedding and I never felt like I couldn't depend on her. From picking out invitations and florals to lighting and design of the ceremony space and ballroom, she helped me stay on budget and gave me her honest opinion. She has a great group of vendors she works with and never pushed me to go with one or the other. She set deadlines and checklists to ensure nothing was missed or forgotten. Even with last minute changes and guest cancellations and additions, Michelle was accommodating and never freaked out.

Aquafuzion made our vision into a reality. Guests were so impressed by the decor, organization, and how smoothly the wedding flowed. We received many compliments! Even my bridesmaids mentioned that I seemed stress free and relaxed the morning of the wedding, and I was! It almost made me feel like I should have been more stressed or that I was possibly overlooking some details, but everything went without a hitch! Michelle and her team took care of everything from beginning to end and I can honestly say the entire day was perfect! Booking Michelle as my wedding planner was worth every penny and I would highly recommend her to any bride! My only wish is that I could do it again :)
Very professional group that you have to have on ur big day! Michelle and Debby are extremely helpful and have good taste. They always give you rational advices and timely response. The whole process of my wedding went smooth and sweet! Luckily to have them on my big day!!
Michelle was our wedding planner for our wedding on 09/19. Everything was perfect and I'm so happy I chose to work with Aquafuzion. I'm a bit of a control freak so it was extremely difficult to have someone else plan my wedding. However, from the minute I met michelle I knew I could trust her and although she is young, she has years of experience and knows what she's doing ;)

Here are a couple things that I really loved about Michelle and her whole team:
- Always prompt to answer my emails, texts, calls, etc. I can't stress how important this is when you're freaking out about every little detail! I felt like I could reach out to her 24/7.
- Honesty. Michelle is honest about saving you money. She never pushed me to use her recommended vendors and always gave me her honest opinion. I showed her what kind of invitations I wanted and she told me it would be cheaper to have them printed online rather than using their services.
- Vendors. Michelle has a great group of vendors she works with and she can find someone within your budget that you love. I showed her a videographer that I loved and we both agreed it was out of my budget so she found me one that I could afford but was also amazing :) also, all the vendors we worked with on the wedding day was professional, kind, and efficient.
- Speaking of budgets, Michelle always kept me on my budget and always told me when I was going a little overboard (Michelle I'm really glad I didn't get that craft cocktail bar, haha).
- Michelle attended so many meetings with me and never left me to meet with a vendor on my own. She was right by my side from tastings to linen rentals and etc! Vendors would ask me questions that I have no idea what they're talking about but Michelle was right there to jump in and answer for me.
- I got so many compliments on the wedding and everyone was asking me how I planned it out and I told them Michelle and her team did everything! I showed her pictures of what I wanted and she did just that!

I could go on and on about how wonderful my experience was with Michelle. Also, thanks to Debbie for doing the most amazing job on the floral arrangements! They were so beautiful. Thank you so much Aquafuzion for making my wedding day exactly the way I wanted! I will be posting pictures when I get them back! :)
It was such an honor to have Aquafuzion coordinate our wedding at the Montage Beverly Hills. Beverly was the sweetest planner for an entire 7 months before our wedding on 9/20/2014! We had the most elegant decor with Aquafuzion's designs. Beverly also gave us the most wonderful referrals for our photographer (Studio Purdy), videographer (Chris Ace), and floral design (Wen Floral). We can't say enough about their hard work and dedication to wedding coordinating!
We had a wonderful experience working with the Aquafuzion team. Beverley was our wedding planner and Debbie worked on the floral and decors. We met Debbie when we did the site visit to the hotel where we would have our ceremony and reception and Debbie and her team were busy preparing for a wedding that day. We saw their professionalism in action and their familiarity with the venue is another bonus. We went ahead and signed the contract with them without any hesitation.

Everything turned out great. During the 10 month planning process, Beverley was very responsive and gave us many good referrals on vendors. Even we had a little technical issue on the day of our wedding, Beverley was very calm and solved the problem immediately. I was told after the wedding what happened and our guests didn't even notice that.

I would highly recommend Beverley and team Aquafuzion for wedding planning. Their price is on the higher side but you get what you pay for. Their service is just fabulous and everyone went above and beyond to create a perfect day for your wedding. That's worth of everything!
We hired Beverley as our wedding planner. From signing the Langham venue contract to the actual wedding, it took a total of 4 months. She was very organized and very detailed. She took care of every wedding details from reading through all our vendor contracts to making sure I was hydrated on the wedding day! Beverley was very prompt in responding to all my emails, phone calls and text messages. She was very patient with me when it came to making some specific detailed decisions. She kept our budget in check and made sure we stayed within budget and even below the budget. One perfect name I named her, Fairy Godmother.

When the weather forecast showed that there was a chance that it would rain on our wedding day, Beverley immediately came up with a backup plan and took care of all the details so we didn't have to worry about it. She was so sweet to me when I started crying, and she gave me many positive and encouraging words to make me feel better. She created 2 sets of timeline to distribute to the vendors. She even went above and beyond to get chair covers in case we had to do the wedding indoor to match the theme and décor.

On the day of the wedding, she and her team took care of all the details and decorations. If there was anything that went wrong, only Beverley and her team would know. My husband and I were very relaxed and didn't have anything to stress or worry about. Beverley and her team would check on us throughout the day. They made sure if we were keeping ourselves hydrated and would bring us bottle of water to drink. They checked if my feet were ok since I had been wearing my heels for many hours and had been standing for a long time taking formal family portraits and they helped me change out to my flip flops to relax my feet. During the family portraits, my dress became slightly loose, Beverley noticed from the side and came to the rescue and tighten up my dress!

We felt like we were guests at our wedding, with VIP service. Beverley and her team would come up to us from time to time to see if we needed more drinks, if we wanted to eat more before they take our plates away. During our table to table toast, Beverley and her team would be staying close by to us in case we needed to refill our glasses when toasting. Beverley also kept track of our timeline to make sure we stayed on schedule. I even requested if we could have extra meals and wedding cakes to be delivered to our suite for my husband and I to enjoy after the reception ended. When my husband and I returned to our suite, they were there! :)

After the reception ended, Beverley and her team did all the clean up. Anything that belonged to us, they neatly packed everything in boxes and drop it off in our room. We just had to load them in the car when we checked out of the hotel the next day.

My husband and I also used Aquafuzion to print our wedding invitations. The design team took our ideas and created our invitations suite for us. The actual invitation exceeded our expectation. I still remembered the time when my husband was holding the actual invitation in hand and kept on reading the invitation over and over again. Some of our family members complimented how beautiful our invitations were. Some family members had never seen customized invitations before as they were so used to seeing the typical red perfumed Asian invitations.

We also used their floral service for our wedding. Debbie created a beautiful round bouquet filled with beautiful garden roses for me. My nose couldn't stop smelling the roses! She and her team did a beautiful job in decorating the ceremony and reception site. My guests could not stop talking about how beautiful and huge the centerpieces were! Although the ceremony was held indoor, the team had created a beautiful space with lots of flowers and made it very magical and the chandelier under the canopy was even lit!

If there's one thing you should splurge on in your wedding budget, let it be a wedding planner. It's money well spent for my husband and I. Looking back, planning a wedding could be pretty stressful. With the help of Beverley, she was able to keep us on budget and with her recommendations, she was able to help and guide us to make fast and good decisions and cross them off the long checklist. She and her team took care of everything from start to end and we didn't have anything to stress or worry about. It's very important to feel relaxed on your wedding day because the pictures will show. We were very glad and thankful for having Beverley and team Aquafuzion to be a part of our wedding. :)
Michelle was our day of planner and she was helpful both before and during the wedding. She was very organized and on hand so we could relax and enjoy our wedding day. She made sure we had time to eat and had some of our wedding cake (which is important).

Definitely, would recommend getting a wedding coordinator for your wedding. And if you're going to get one, I'd recommend Michelle.
Beverley Peterson is nice, caring, responsive, and will do whatever it takes to make you happy. We worked closely with her for our wedding at the Vibiana on 06/02/18. Due to issues with our other floral/succulent vendor, we came to Aquafuzion two weeks prior to our wedding. We were very specific in terms of our vision, and Beverley assured us that they could provide everything to us in time for our wedding. She was willing to work with us in terms of cost, and we were able to bring many of our own items such as pots/candles/wreaths to Aquafuzion in which they would integrate in the florals/succulents. Everything from the succulent wall to the geometric arches and centerpieces were beautiful. We were very pleased with the way the florals/succulents turned out, and would definitely recommend working with Beverley/Aquafuzion for any floral/wedding needs.
Weddings can be stressful and crazy; however, Aquafuzion's Beverly made the wedding happen perfectly, regardless of what was thrown at her.

Beverly coordinated my cousin's wedding at the The Langham Huntington, Pasadena on the last weekend of July 2017. Prior to my cousin's wedding, I had met Beverly setting up another wedding, and despite being very busy making sure everything in the wedding setup was correct, she took the time to say greet not only my cousin and his fiancé, but she also took the effort to greet me, as I was one of the groomsman, and my other cousin who was with us at the time. I appreciated her level of professionalism, and she ensured that everyone was included in the discussion.

Beverly also made sure that everyone got the information that we needed for the whole wedding - sending out the wedding timeline ahead of time with color-coded notes to help us understand which parts of the timeline were pertinent to us. During rehearsal, she was very clear and direct with what we needed to do and quickly helped us understand and perfect the things we needed to do for the ceremony.

As for the day of the wedding, I could not have been happier to have Beverly as the coordinator for the wedding. When we found that we needed change certain requests or needed additional resources, Beverly reassured us that she will make it happen, and she definitely did. Beverly also constantly checked on both the brides and grooms party to ensure that we had everything we needed and that we kept to the strict schedule. Despite some slight unforeseen delays that caused us to be behind midday, Beverly ensured that time was made up and the rest of the day moved smoothly and perfectly. As promised, Beverly turned the Georgian Ballroom into the most magical and perfect setting for my cousin and his fiancé's wedding. Beverly made sure that things were set correctly and even helped demonstrated how things would look when people were seated and made any necessary changes if we were not satisfied. During the whole dinner reception, Beverly was always there for us and as she had done for the whole day already, continue to promptly and effectively carry any requests we needed.

I definitely enjoyed having Beverly as the wedding coordinator because she was confident, professional, and a perfectionist. My cousin had a vision for his wedding, and Beverly ensured this vision would be met and the guests could enjoy his vision.
Whew! The wedding is over and we survived!!!



The number one thing I was dreading about wedding planning was the budget, but Michelle was able to help negotiate with my vendors and suggest alternatives that would help us stay on track. I never had to deal with an uncomfortable conversation with a vendor about the budget or prices. Debbie and Michelle were also able to help me navigate through the Chinese traditions that my family expected (but failed to educate me on).

I also used Aquafuzion for my floral arrangements, invitations and programs. They did a great job with everything and I couldn't have asked for a better team on the day of my wedding (especially when they offered to block our guests from our sweetheart table to give us a chance to eat). All of our guests had an amazing time and had nothing but good things to say. If there were any hiccups that took place the day of, no one was the wiser and everyone was able to enjoy the celebration to the fullest.

They are a fun and exciting team to work with, and offer an excellent level of professionalism and creativity. I would definitely recommend them to all of the brides out there!
Beverly did a fabulous job for my youngest son's wedding! She was the wedding planner and florist. All our guests said it was the best wedding they had been to and we all agree it was due Beverly's guidance and vision for the event. No detail was too small or big. She was there for the bride keeping her hydrated during the picture taking to overseeing the fabulous job setting up of the grand ballroom. I could go on and on about her and the professional way she gave my new daughter-in-law her dream wedding! She makes it possible for all to enjoy the big day!
For Floral Design:

We were referred by our videographer, FonD Productions of the amazing work Aqaufuzion executes for wedding florals. Note- our wedding was a labour of love and we dedicated two years to plan all the details and sel ect our venue. We shopped around for multiple florists before deciding and we are so thankful we waited to find Aquafuzion!

Debbie, the owner and mastermind behind all the floral concepts/design is truly a sweetheart to work with. She is patient, kind and generous. The entire experience working with her on- floral design, mock-up and seeing her creations come alive - was truly exceptional! When we saw our florals for the first time, we were blown away and speechless- the centerpieces, sweetheart table, and dessert table flowers were breathtaking! She coordinated with our desserts and cake vendors to make sure all flowers continued with the same color scheme and dreamy romantic look. Our venue has an old Hollywood look and we really wanted to maintain the beauty, but to enhance with florals and Debbie created florals that were aligned to our vision! Our guests were in awe of the arrangements she made for our ceremony, cocktail and dinner reception. She also created an amazing floral piece for my husband's lamborghini. Our wedding was truly spectacular and Debbie helped elevated the beauty of our venue with her floral designs.

We are so thankful to find her and hope to order more florals fr om Aquafuzion. Debbie is extraordinary and amazing to work with! I highly recommend her!!!

For Wedding Planning:

Our wedding planner was Beverley Peterson and she is an amazing individual to work with! We shopped around for multiple planners and we are so lucky to found her. She is always there and super attentive to all the details. We really wanted someone who would be able to help execute our design and she and the Aquafuzion team exceeded our expectations.

Beverley is THE PLANNER to have because not only did she listen to our ideas, she executed them! We hired her close to 10 months earlier to our wedding date and she kept me in check with everything that I needed to get done. We had a lot of our details planned out and Beverley helped us stay on track and organized. She is organized, detail-oriented and one of the most kind and caring person we know! She exceeded our expectations with helping with bridesmaids gowns the evening before the wedding and orchestrated our wedding seamlessly. She did all of this with a smile on her face! I highly recommend Beverley!

The entire Aquafuzion team is amazing and we are so lucky and blessed to have found them! They are truly the dream wedding team to have!
For Wedding Planning & Floral Design:

We just had our wedding ceremony and reception at the Langham Hotel in Pasadena this past weekend - and it was simply a dream come true. We were referred to the Aquafuzion team via the Langham, which says a lot in itself. They have a lot of experience and were familiar with planning weddings and events at our venue, which was important to me.

Michelle was our planner and we felt very confident and enthusiastic about working with her from our very first meeting. She is incredibly professional, warm and friendly, tasteful and knowledgeable, patient, calm and collected, responsive and detail-oriented. I'm so happy I not only chose to work with a full-time planner but also that it was with Michelle. All of our guests were beyond impressed with our wedding and Michelle's team for being so on top of everything. Our wedding day felt seamless. She has planned over 100 weddings so she's probably seen it all. My parents primarily speak Mandarin Chinese so Michelle's fluency also really helped with our planning process. I'd recommend Michelle as a wedding and event planner to all of my friends and family.

We also worked with Debbie and the Aquafuzion team for floral design. Our guests were blown away by the flowers and arrangements at our wedding. Debbie was very tasteful, patient, and receptive to our vision. It's somewhat nerve wracking to place your trust in one person for putting together a big part of your wedding design & look, but rest assured that you're in good hands with her.

All in all, excellent experience with Aquafuzion!
We used Aquafuzion for both coordination and flowers for our recent wedding. Beverley was very professional, and her suggestions and ideas were very useful in helping us to fill in all of the little details for our big day. Our flowers were elegant and unique, exactly as we requested, and she did a great job of managing the schedule and coordinating all of the vendors, hotel staff, and activities on the day of the wedding. She always replied to phone calls and text messages in a timely fashion, and really helped us to enjoy the process and not feel overwhelmed. Our guests were very complimentary of how smoothly the day went, and we attribute this to Beverley's diligence and hard work. We can highly recommend Beverley and Aquafuzion to anyone who wants a caring, patient, and highly experienced coordinator for their wedding!
Awards
30 Reviews
15 Reviews
5 Reviews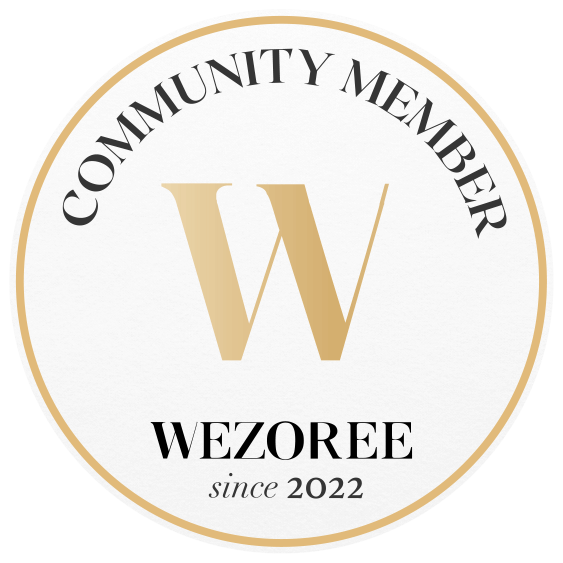 Wezoree Community Member