Log in
Forgot Password?
Or
Not a member?
Sign Up Now
Choose your role
Already a member?
Sign In Now
Sign Up as vendor
Already a member?
Sign In Now
Or
Contact Vendor
Request has been sendet
Error: Request has not been sendet
Thank you! Changes has been succesfully saved.
My profile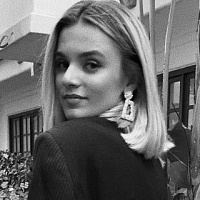 Iryna Trush Photographer
My pictures are memories you can always feel again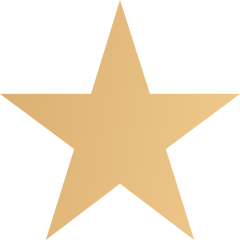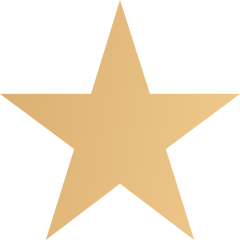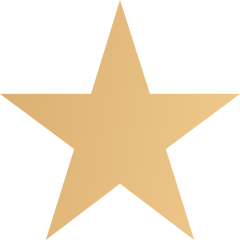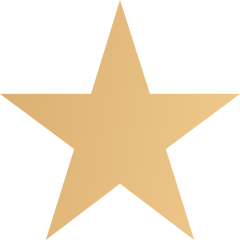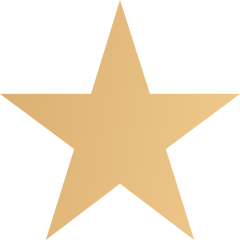 $3 000
21 Reviews for Iryna Trush
out of 5. Recommended by 100% of couples
Add a Review
Irina is an incredible photographer!
We really loved Iryna's work! She is amazing for family photoshoots!
I loved working(it was our second photoshoot) with Iryna Trush because she really listens to what I was and wasn't looking for. She talked to us through the entire session, explaining what we need to do and prepared us for the upcoming shots. She was a great in making adjustments along the way to accommodate our preferences that we forgot to mention previously. A few days after our session, Iryna provided us a link to us review our proofs and WOW!!!!all photos are beautiful and it was really hard to pick a 10-15 for touch up, all of them an amazing!!
Thank you Iryna so much!!!We are SO happy that we would be able to keep this photos for years to come!
P.S. we can't wait to book future session with you❤️
Iryna is great! She walks you through the process from the start to finish. Iryna makes you feel comfortable.
Great experience overall and great pictures at the end!
Iryna was amazing for our wedding day! She captured so many timeless moments. When we got our photos back, I kept thinking how did she managed to be everywhere! She was kind and listened to our wants/needs. She got every requested shot. We loved her artistic eye and how she framed shots. Our photos look effortless and candid, and not staged in a cheesy way, even the portraits. Everyone loved our photos and kept complimenting them. I'm so glad we hired her for our wedding day. We'll cherish the images for years to come.
I would definitely recommend Iryna Trush Photography It was a charming experience (and from my point of view is a good sign from the Universe too) to be photoshoot on our wedding day by You! I could not even imagine that for me and my wife would be so easy and natural to make so intimate photos in front of the person, we saw for the first time. But from the moment Iryna entered the room - I was immediately sure- that it would be a great fun! Thank you once again from all of my heart and I would definitely recommend Iryna Trush Photography for such an events!
Wonderful team to work with. Everything went perfect and shoots are astonishing. I highly recommend Iryna Trush to anyone.
I want to emphasize that this a great work of the Iryna Trush Photography which is full of funny, romantic and sincere moments because she has the ability to capture an image in a different way and make this a true art. In the end you run out of words from all your overwhelming emotions.
Very important thing that characterizes Iryna is her professionalism - although it might be hard to believe in some moments she is like ghost and you can not notice her presence. Only when you'll start going through the photos you will realize that she managed to capture incredible and true moments Sincerely, I don't have enough words to thank you for this talented work. We want to wish you a lot of success around the world, because no matter in which country you want to celebrate or what language you speak, Iryna Trush Photography will simply arrive and let the magic flow✨
By far the best wedding photographer out there! I can't say enough good things about her. Iryna Trush is so incredibly talented.
She spent so much time getting the perfect photos and creating the most magical moments. The photos she got are beyond breath taking and everyone I show them to agrees. Seriously having Iryna Trush Photography was like a dream come true and she was affordable on top of it! She is by far the best I've seen so far. They made my wedding day so fun and memorable. I would give her 100 stars if I could
My husband and I had the incredible privilege of having Iryna as our photographer for our engagement and wedding photos and we cannot recommend her enough! She is not only easy to work with, but she is a true artist at heart! She was accommodating, yet voiced her opinion in a professional and friendly way. It's easy to go into a session thinking you know what you want as a client, but it's also important to let the artist do what they know is best. And trust me, Iryna knows what she's doing behind the camera and has a lot more experience than we do so we were happy to give her high regard with her input and we didn't regret it!! She captured every moment better than I could have ever imagined and I could have not asked for more beautiful photos. She exceeded our high hopes and expectations and we're so thankful that we have the photos to help us remember every detail of one of the most important days of our lives! We are so grateful for her talent and we have SO MUCH respect for Iryna! You will not be disappointed!
Iryna was so lovely to work with from start to finish. Because I planned my tiny California wedding from the Ukraine, everything had to be arranged by email and Skype. I felt completely taken care of with Iryna. I was grateful for her calm professionalism, friendliness, and the enthusiasm she brought to our special day. And of course her incredible talent! She really went above and beyond for us, and I'm so grateful we chose to work with her.
The first thing, what we have done during preparing our special wedding day, was ordering the best photograph in our common opinion. It was important to us to find "our" photograph, which could "feel" us as a couple during the wedding day.
Iryna is REAL professional! She is kind and social. The most important that she could provide in pictures mood of the wedding day, our feelings, happiness and love. Also, she gave enough attention to everyone on our wedding day! We got a lot of pictures and every picture presents a part of the whole "picture of the day". We definitely recommend Iryna Trush Photography and wish her all the best!
I am so happy I discovered Iryna and had the honor of using her as my wedding photographer!! I can't put into words how happy I am with my pictures! I absolutely love every single one. Her work is so beautiful & unique. I was blown away by the quality of my wedding photos.
She is able to capture the beauty of all moments... even the crazy party pictures were BEAUTIFUL!!!!! Her creative eye is unmatched and it shows in her work. She's not your average wedding photographer.. she's special! Thank you Iryna TRUSH Photography for everything. You were super easy to work with, communication was a breeze, and you made everyone comfortable! We were grateful to have you!
She is calm, patient and very very professional. She guided us step by step through the process. She set up a perfect agenda for the big day and she dealt with all the organizational matters. The final result is absolutely stunning. We have a wonderful gallery with a perfect balance between artistic and spontaneous photos. We organize everything from Ukraine via Skype and mail, thanks to her very efficient communication. We definitely recommend her!
My fiancé and I are totally not photography people and were so nervous to take engagement pics. I stumbled across Iryna's portfolio online and from the moment I contacted her she was so professional and responsive from the start. The day that we took our engagement pictures was the best day ever!! She was so creative on the spot to take the most intimate, NOT CHEESY, truly most genuine pictures that captured the two of us so wonderfully. She made us feel like we had known her our whole life and we are obsessed with our photos. She is so easy to get along with, has a fabulous sense of humor and an all around just great person to be around. Her editing is also out of this world. Everyone that's seen our pictures has been moved by them. Since a few months ago when we met Iryna for our photos up until now, Iryna has truly become a friend and we can NOT WAIT to have Iryna with us when we say I Do!! Do not hesitate to book Iryna Trush Photography!!!
Iryna Trush was punctual, professional and a great photographer to work with. From the moment we spoke to her on the phone, we knew that she would be fantastic as she sounded so knowledgeable about the whole process of elopement, what to expect on the day and wanted to know what we prefer. On the day of our wedding, Iryna Trush and her assistant worked tirelessly under the heat of summer. Iryna Trush found amazing locations and all the photos turned out beautiful. We really enjoyed working with Iryna Trush as she made us feel calm, comfortable and her composition is just wow. Thanks again Iryna Trush Photography!
It was such a pleasure to work with Iryna. She helped us, guided us and took such lovely, artistic and amazing photos. She made our special day even that much more delightful. Our guests all loved her work as well! My husband and Iare still looking over the beautiful gallery of photos. We are so happy to have found this photographer!!
We highly recomend Iryna photography!
Having the best photographer to capture our wedding was very important to us. We scoured the internet looking for someone we thought would take pictures that were more than just portraits but rather could capture the essence of our wedding day. Iryna did a fantastic job capturing the intimate moments between us, the feelings of our loved ones, and details throughout the day. We are so thankful to Iryna Trush Photography for encapsulating the two most amazing days of our life. We highly recommend her photography services to anyone searching!
It was a charming experience (and from my point of view is a good sign from the Universe too) to be photoshoot on our wedding day by You!
I could not even imagine that for me and especially my husband would be so easy and natural to make so intimate photos in front of the person, we saw for the first time. But from the moment Iryna entered the room of bride - I was immediately sure- that it would be a great fun! Thank you once again from all of my heart and I would definitely recommend Iryna Trush Photography for such an events!
ryna is an amazing photographer with so much skill and knowledge about the profession. She was amazing in directing us what poses to do while making us feel comfortable. Our photos are so versatile. We don't have a "favorite" because Iryna made it extremely hard for us to pick. I would recommend her 1,000 times over and over to friends, family and anyone looking for a photographer. She deserves 5 stars for her magazine worthy photos. Also, it doesn't hurt that she is sweet and kind! Thanks for being so good to us Iryna!
Awards
15 Reviews
5 Reviews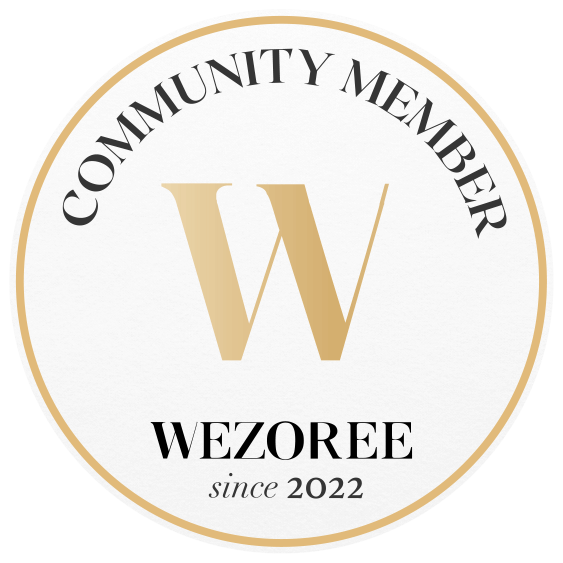 Wezoree Community Member