Top 10 Wezoree Photographers in Melbourne
Publication date:

10/16/2023

Updated:

10/19/2023
Melbourne, the cultural heartland of Australia, has long been the breeding ground for artists and creatives, and this extends to the realm of photography. As we delve into the world of lens and light, there are names that rise above the rest, capturing the essence of this vibrant city and beyond. From urban landscapes to candid street moments, the top 10 Wezoree photographers in Melbourne have not only honed their craft but have also redefined the art of photography. In this article, we introduce you to these visual maestros - the 10 Melbourne photographers you absolutely need to know. Dive in, and let their stories and perspectives inspire and astonish.
The New Old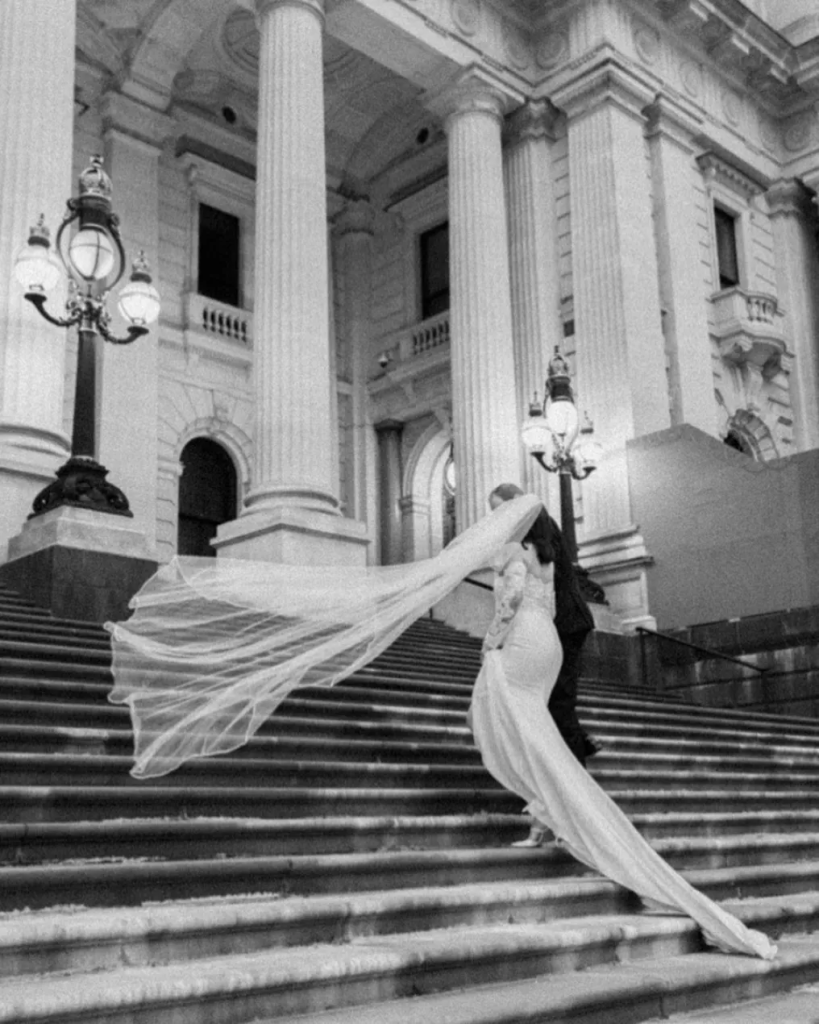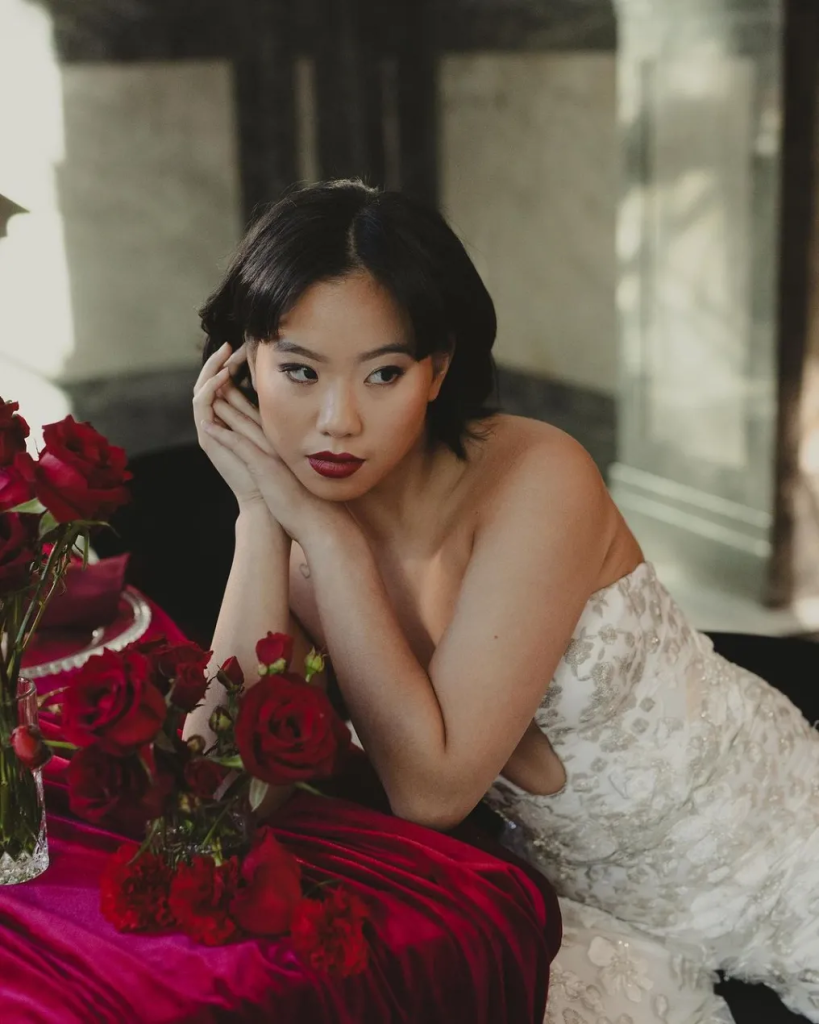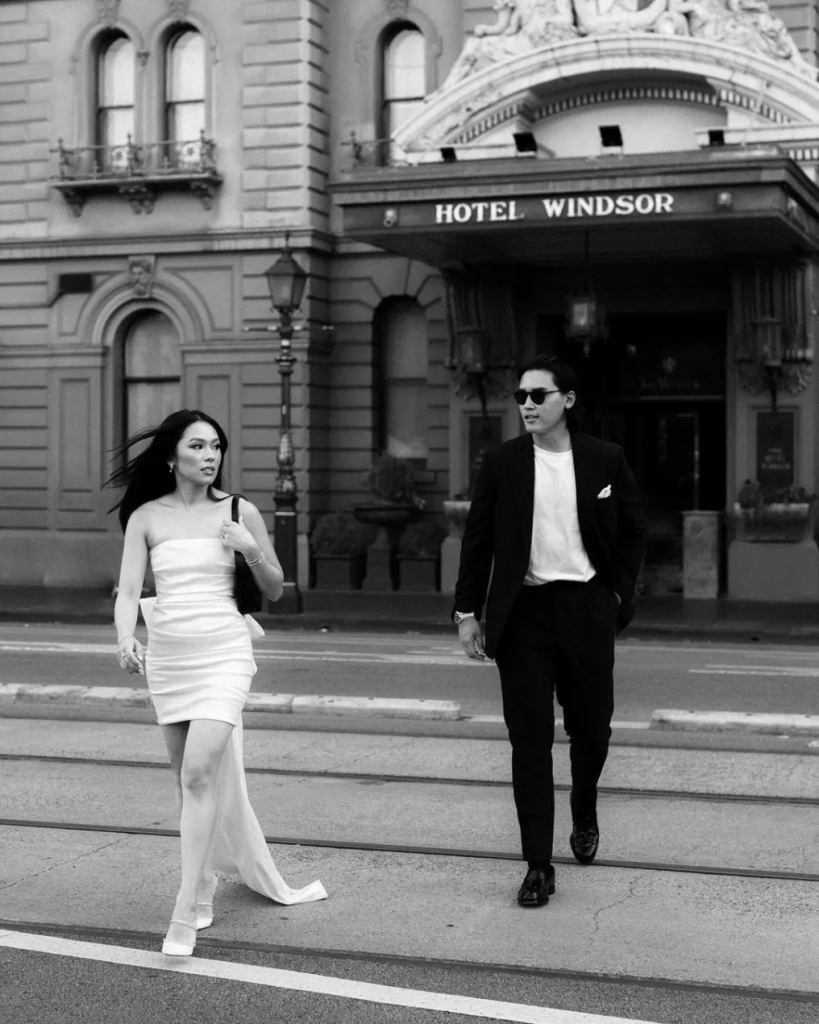 Isn't it amazing how life works? One moment you're wading through the corporate jungle, and the next, you're capturing ethereal moments between couples in picturesque locations! Among the top professional photographers in Melbourne, The New Old stands out. This Melbourne-based wedding and editorial photographer took lockdown as a golden opportunity to change her life. With 2.5 years of experience, she transformed her love for the lens into a thriving business. Now, if that's not resilience, we don't know what is.
Bea is all about the timeless, the authentic, and the raw. She's all for mixing the editorial with the filmic, emphasizing real emotions over anything too staged. And her inspirations? A delightful blend of design, minimalism, architecture, cinematography, and fashion photography. Oh, and let's not forget the pure, unadulterated love she gets to witness.
What really tugs at her heartstrings is documenting the sheer joy, love, and whirlwind of emotions on a wedding day. And when it comes to working with her clients, she's all in for ensuring they have a stress-free, delightful day. She's got your back, ensuring you feel safe and comfortable, all while ensuring the photos encapsulate your unique love story.
And for those dreaming of a fairytale wedding in Europe, Bea's your best choice! With a penchant for places like Tuscany, Lake Como, and South France, she's ready to turn your dreams into a visual spectacle.
Danelle Bohane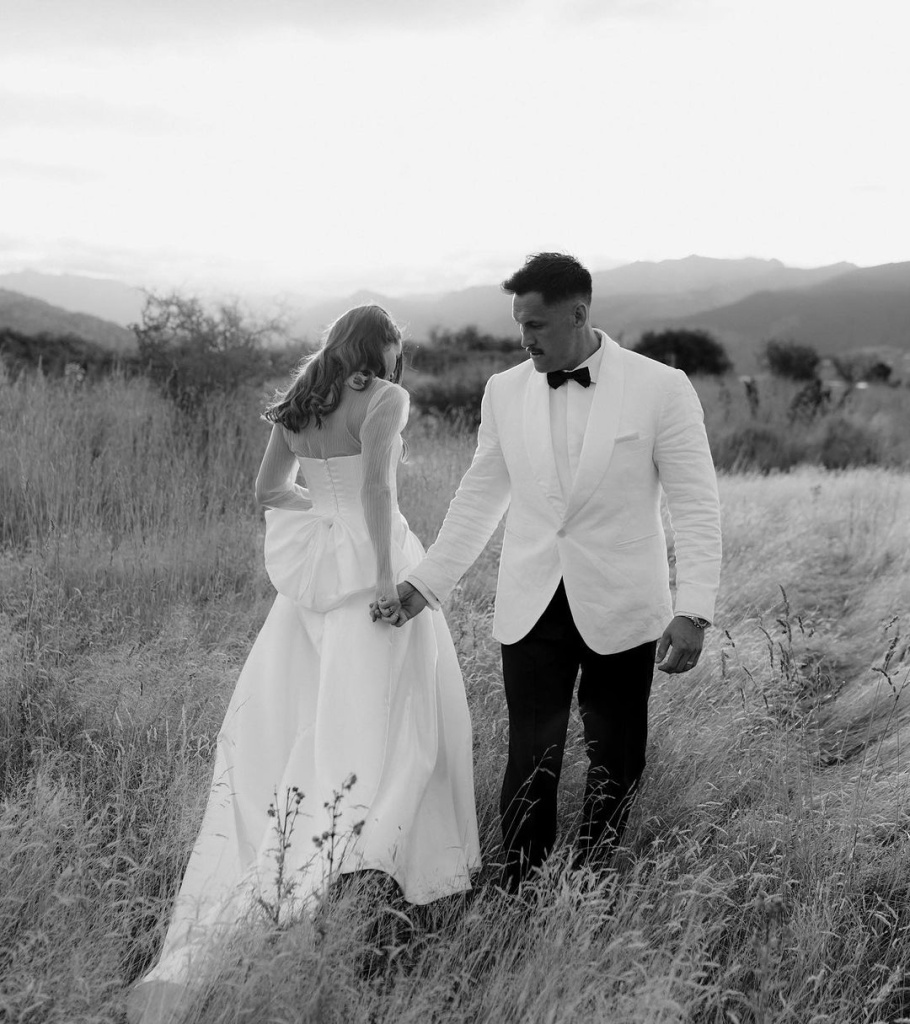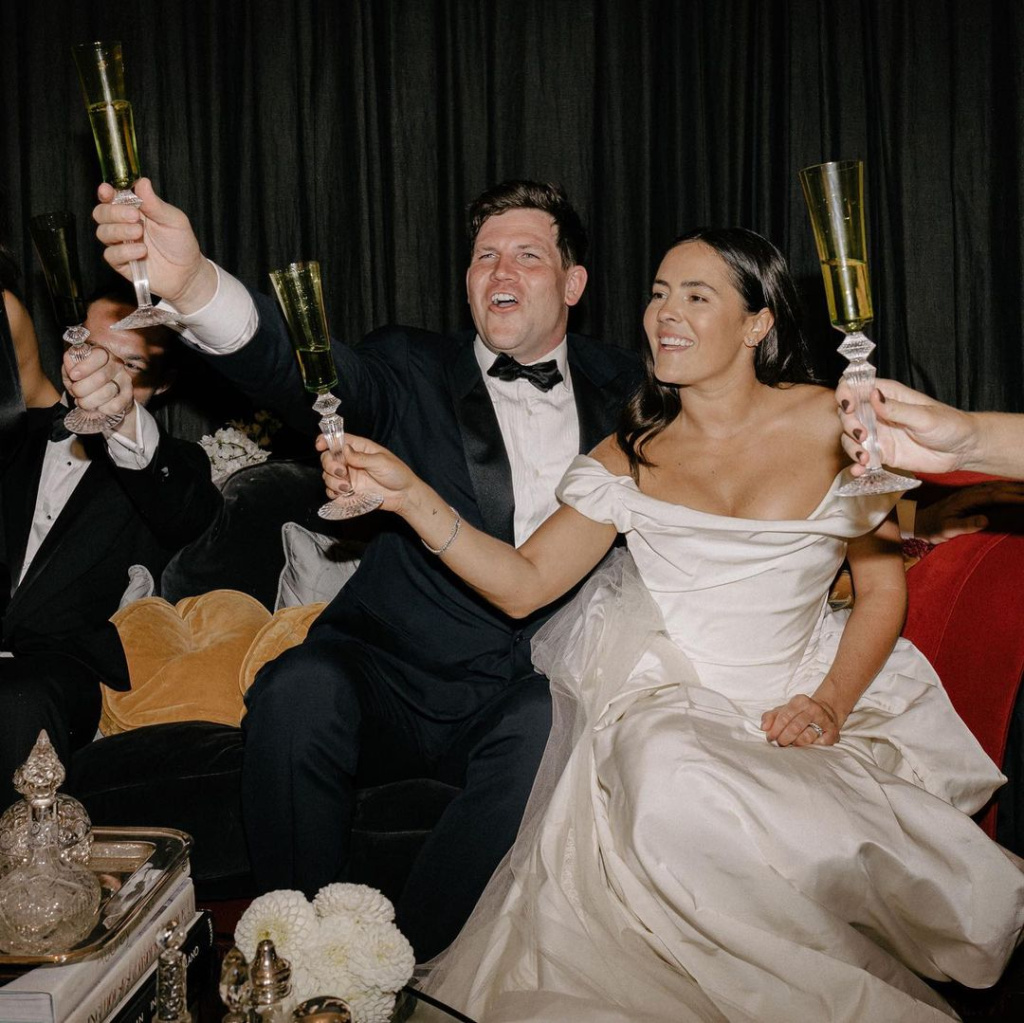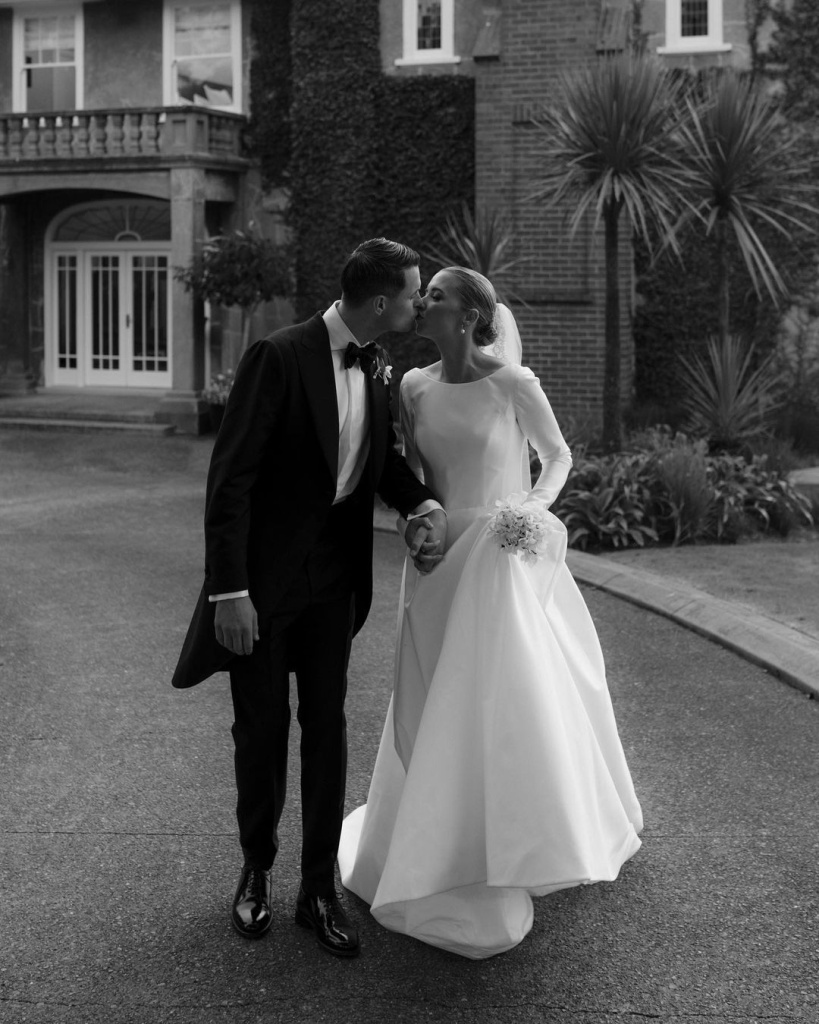 If we could paint a portrait of Danelle, one of the finest Melbourne photographers, it would be filled with hues of emotion, the playfulness of life, and the profound connection between two souls, and that's just scratching the surface!
She has over a whopping fourteen years of experience, and during that time, she's captured the magic of more than 300 weddings. After becoming a mother, Danelle realized how boundless love truly is. She understood that the memories we create with our loved ones are the true treasures of our existence. Danelle's photography is "intimate and emotive." And her joy in photography is witnessing and immortalizing the genuine connections between people. It's a dance of observing, moving in close, and capturing a fleeting moment that would otherwise be lost in time. She truly believes in treating her clients with the utmost kindness and building that sacred bond of trust.
Need something tailored for your big day? Danelle is all ears, especially for destination weddings. And speaking of destinations, a wedding in India and the electric vibes of NYC seem to hold a special place in her heart.
A piece of golden advice from her? Keep the lines of communication open with your photographer, discuss the timelines ahead, and most importantly, drown out the surrounding noise during wedding planning. Your day is about your love, and you should celebrate it the way you want!
Lei Lei Clavey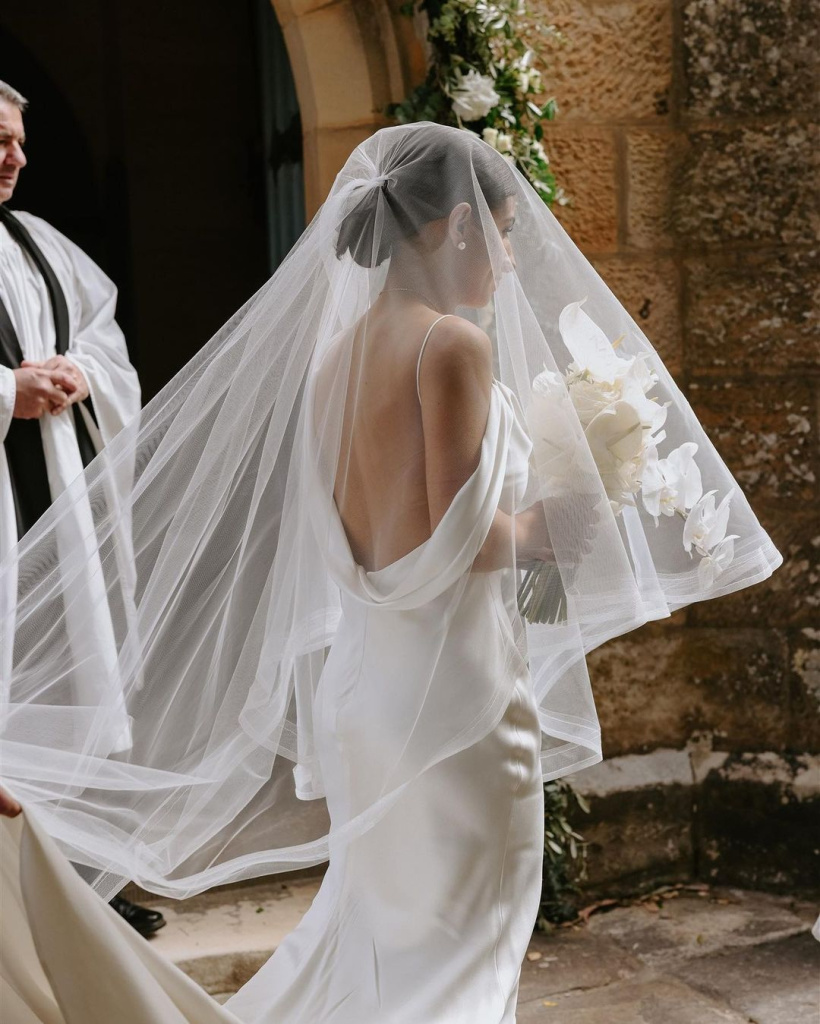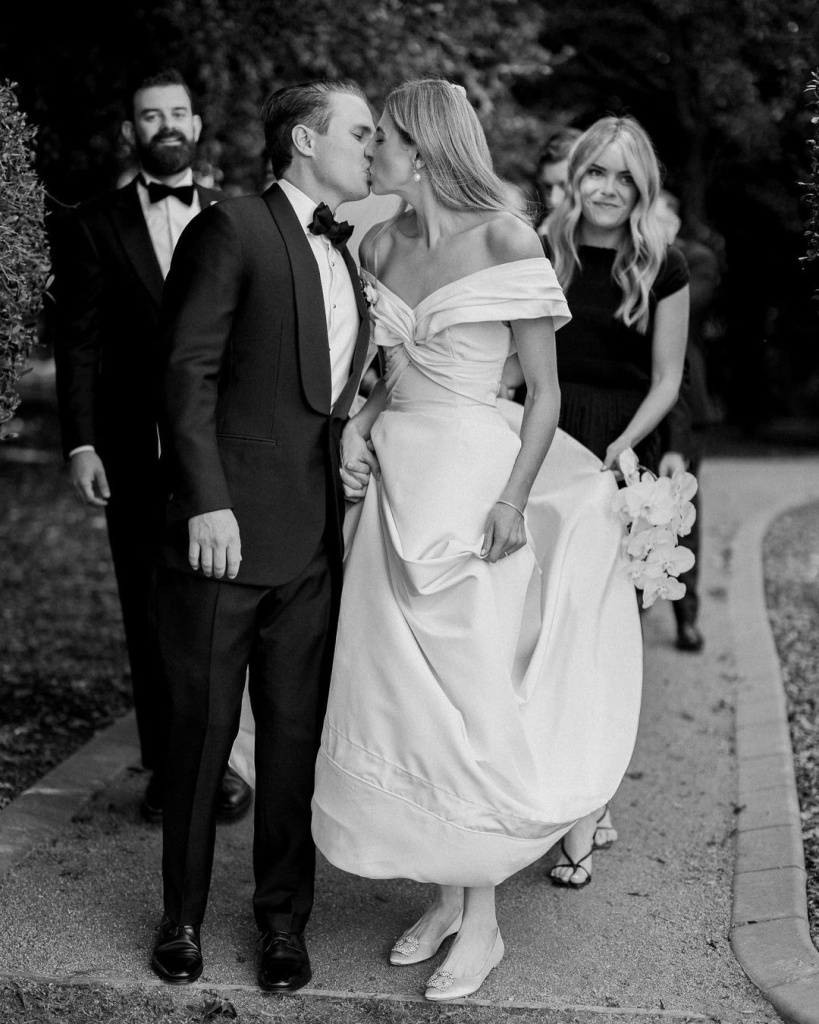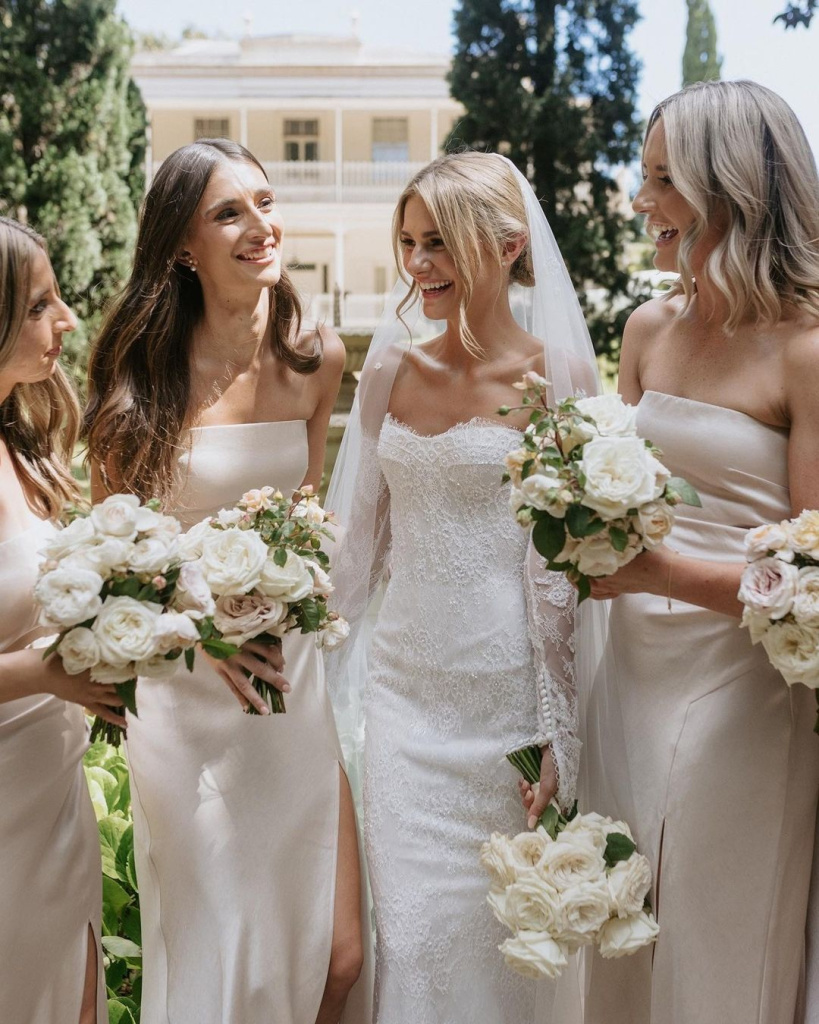 Imagine sipping a Martini or perhaps a Negroni on the bustling streets of New York City, while wearing a pair of divine Chanel shoes (or Valentinos, depending on the mood). This is the world where Lei Lei Clavey, a perpetual optimist and one of the top photographers in Melbourne, began her mesmerizing journey. The dazzling mix of fashion, flair, and street hustle propelled her into the world of fashion editorial photography. And goodness gracious, did she excel!
A couple of years later she found a new muse: weddings. Romantic, filled with raw emotions and tender moments, capturing these moments became her newfound passion. With an editorial twist, Lei Lei infuses the charm of storytelling in every frame. Just think about it – the excitement, the jitters, the "Oh my, I can't believe this is happening" emotions of the big day, all captured with an editorial panache.
Engaging with her clients is of paramount importance. After all, they're the heroes of their story. Through active listening and a sprinkle of her expertise, she ensures their dreams come alive on their special day. And for those of you wanderlusts daydreaming of saying "I do" amidst the romantic backdrop of Italy or the sophisticated avenues of New York City - she's got you covered with her tailored destination wedding packages.
Erin Neale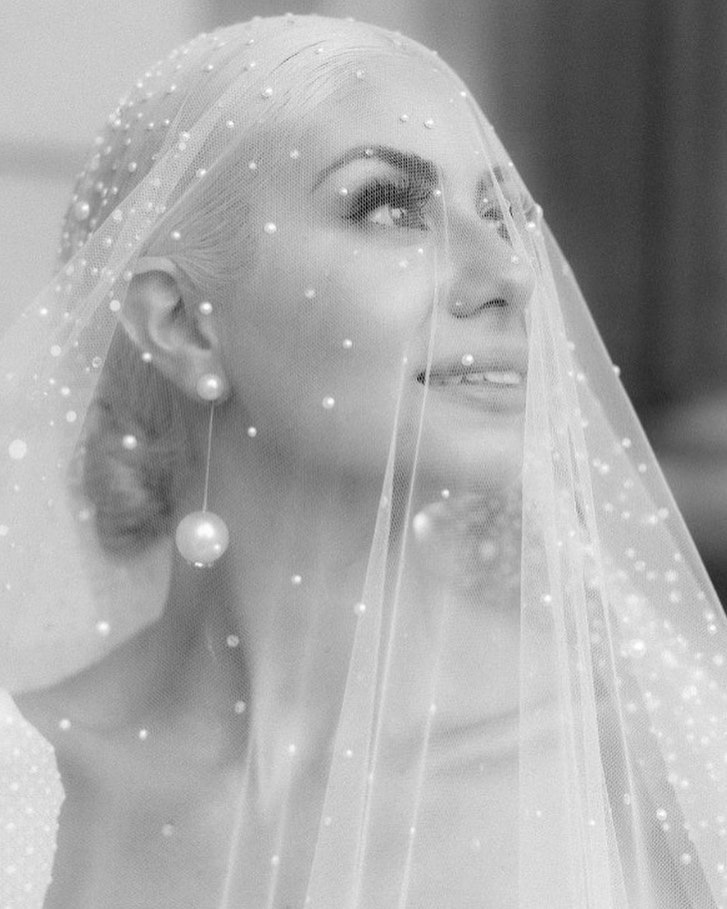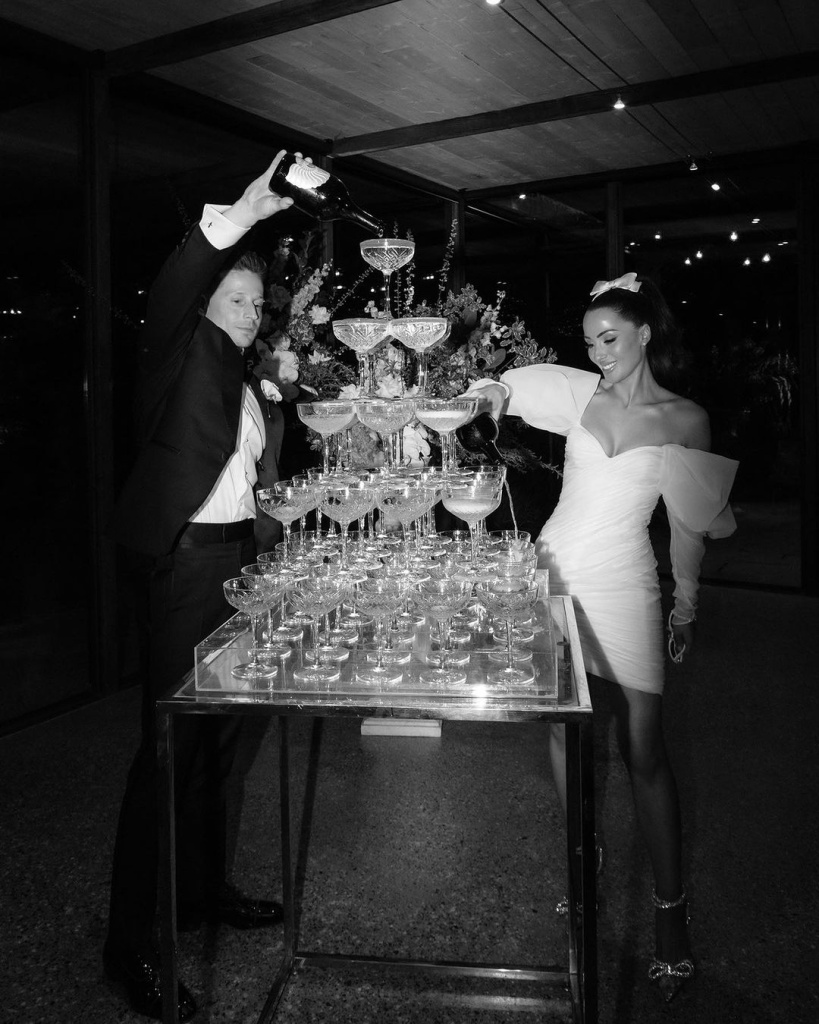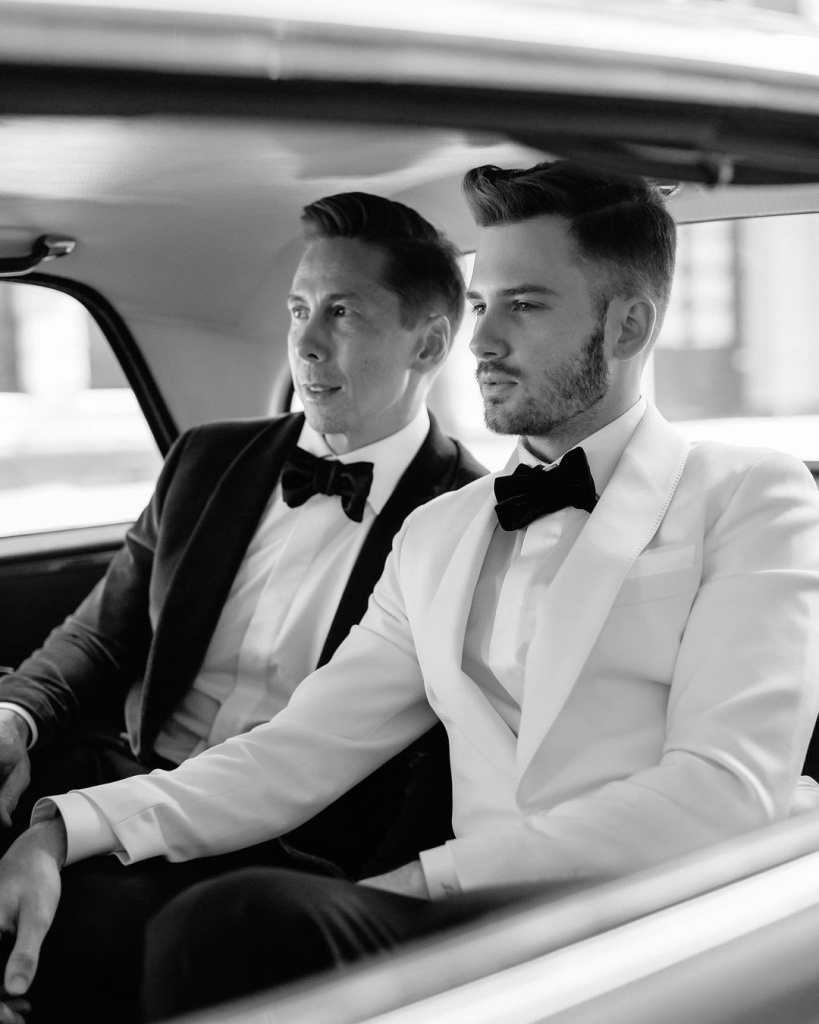 So, who exactly is Erin Neale? To those in the know, she's an icon among photographers in Melbourne. Having given life to one of Australia's top-tier wedding studios in 2012, Erin & Tara, her work has become a symbol of emotive and deeply profound photography. Twelve years of capturing souls intertwined, gowns flowing, and emotions brimming. Erin, ladies, and gents, is not just any photographer. She's THE photographer.
"Editorial, fashion-forward, classic and timeless photography," that's how she describes her style. For Erin, it's not just about the big "I do" moments. She revels in capturing the underlying currents of love that many miss – the side glances, the secret smiles, and those incredibly tender in-betweens. She achieves this by forging genuine connections, building trust, and letting her subjects' guard down. The results? Pure, unfiltered magic.
Should you wish for her expertise at an overseas affair (say, in the breathtaking landscapes of Italy), she's up for it. Because, let's face it, who wouldn't want their special day captured amidst the rustic allure of Italian vistas? In case you're wondering if you could get some tailor-made packages, Erin's the kind of artist who knows that one size doesn't fit all. Her flexibility is as commendable as her craft.
Mervé Togan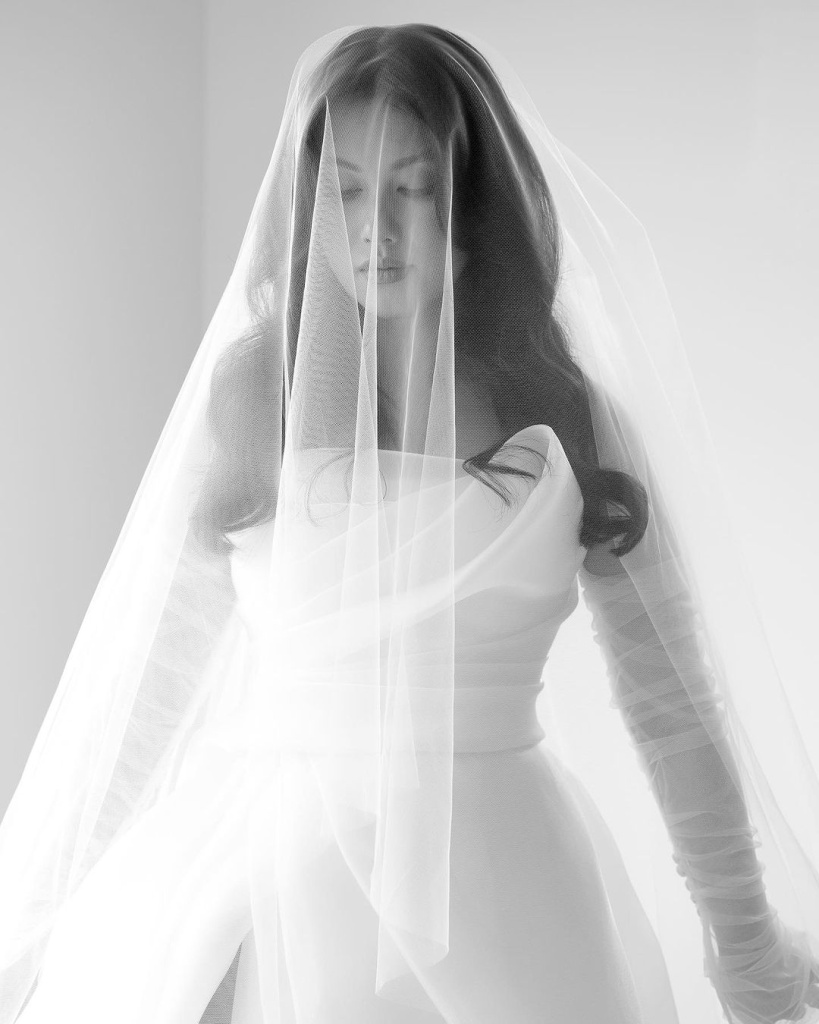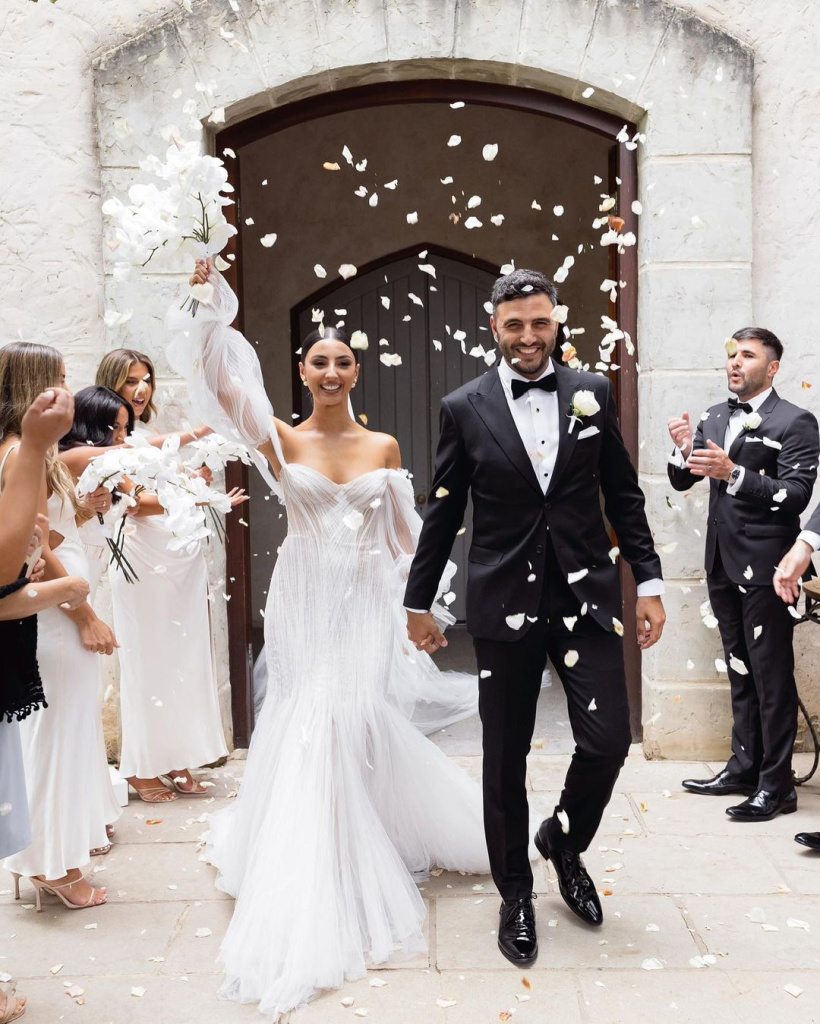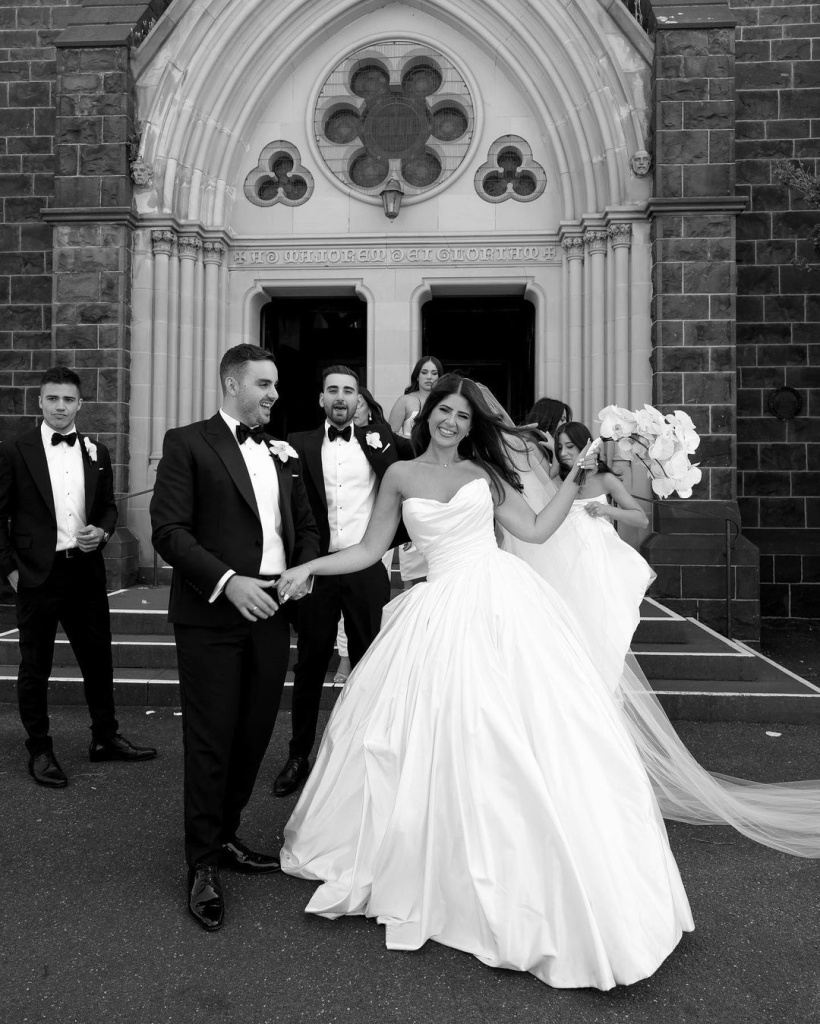 Remember that feeling of giddy excitement when you stumbled upon your hidden talent for the first time? Well,Mervéexperienced that rush at just 15. Yep, that's right, shooting a wedding! Fast forward a little, and here she is, a top 10 contemporary photographer in Melbourne with a timeless touch! She knows how to capture that unique blend of simplicity, elegance, and authenticity in her shots and that's why we adore her.
If you've ever been to a wedding, you know it's a roller coaster of emotions. The highs, the lows, the laugh-out-loud moments, and those that tug at the heartstrings. And you know what Mervé loves about being a photographer? Spreading that joy and being a part of the magic, capturing every laugh, tear, and dance move. She's like that friend who has an uncanny knack for being there at just the right moment.
And, oh! If you're dreaming of a destination wedding, maybe in picturesque Italy, romantic France, or sun-kissed Greece, guess what? Mervé's all in. She operates both in Australia and Europe, effortlessly merging the vibes of both continents.
Serenity Photography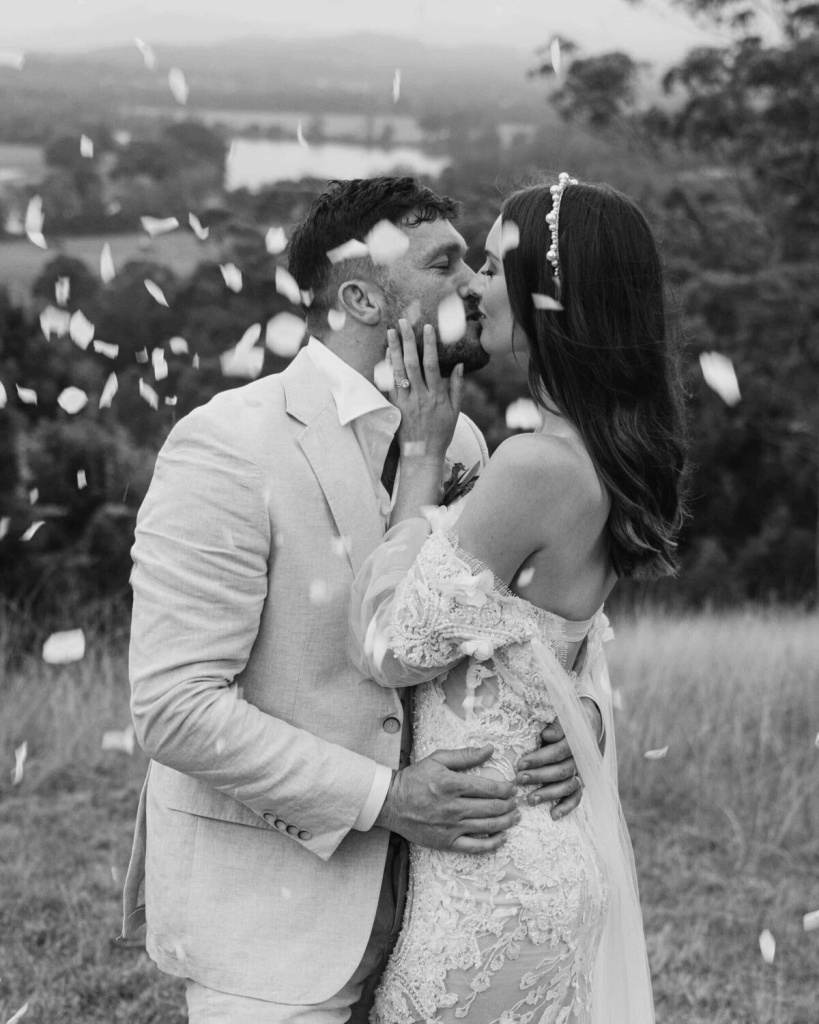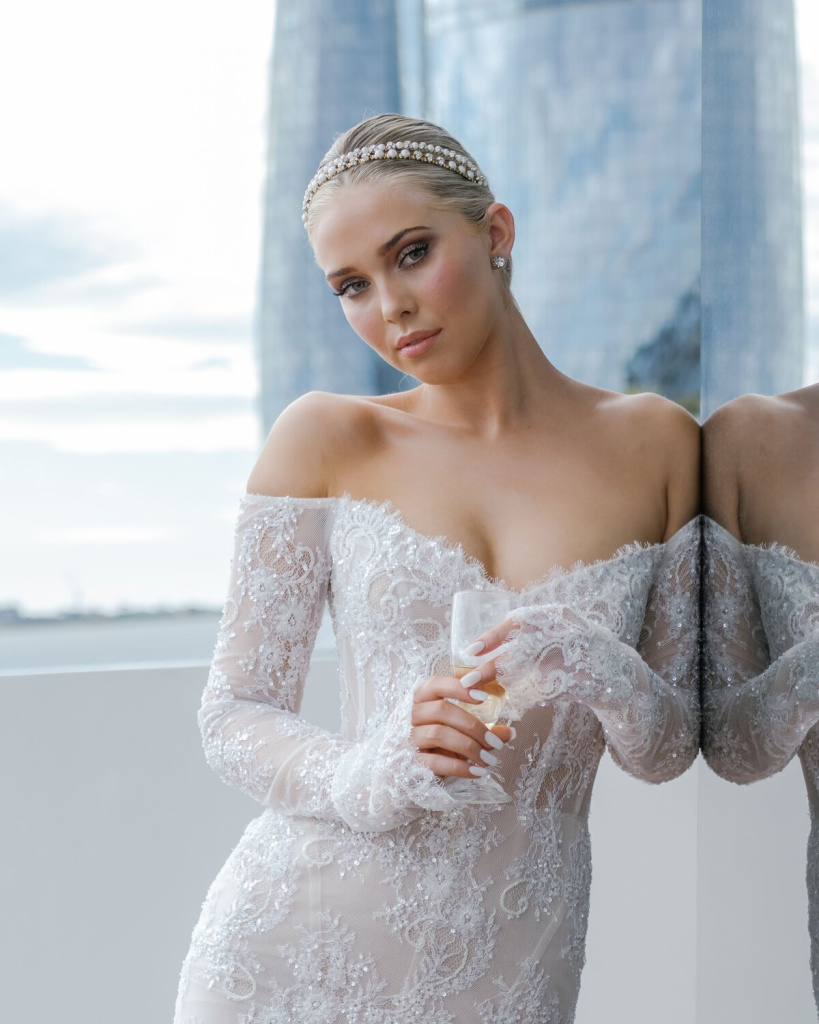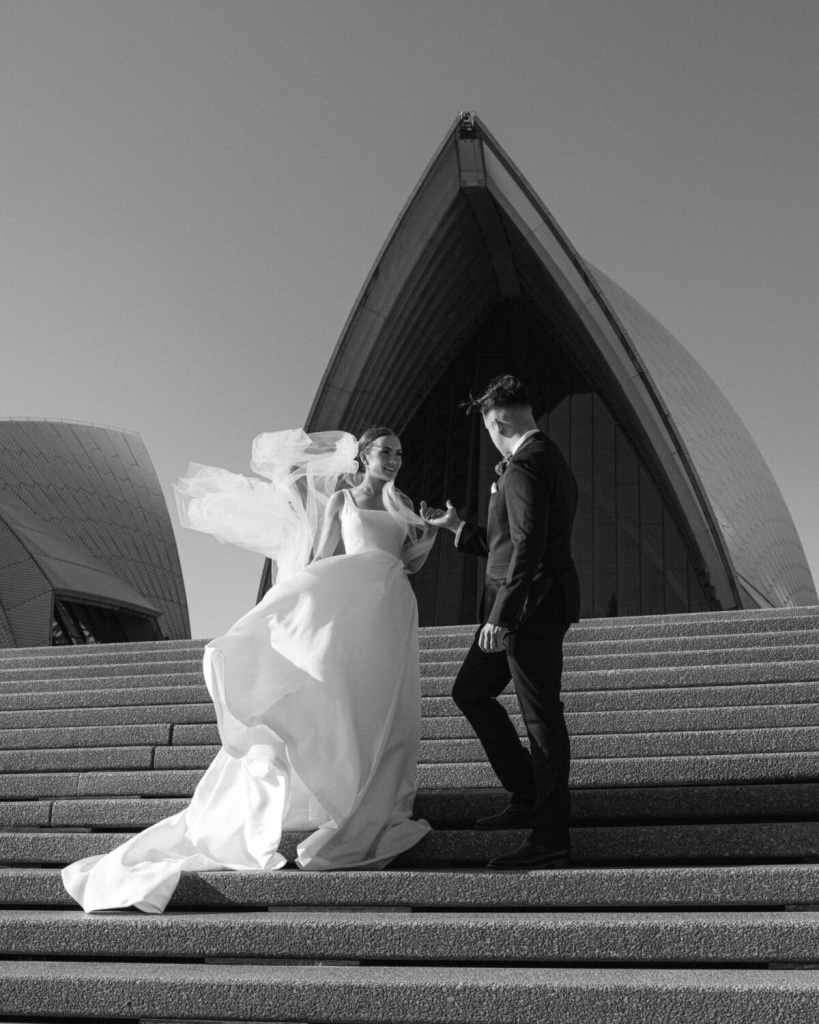 Ever heard of Serenity Photography? If you're on the hunt for top Melbourne photographers, you've just hit the jackpot. Let's just say if luxury and fashion had a baby, it would probably be this world-renowned photography studio. And if that isn't tempting enough, their specialty lies in making artistic visions dance gracefully with heartfelt storytelling. Nestled on the East Coast of Australia, they are capturing shots that ooze effortless elegance.
Anastasia Woolmington, the founder, is a cocktail of an unmistakable fashion-forward aesthetic mixed with a calming energy. Fancy a timeless black-and-white image? Anastasia's your choice. Her personable approach, coupled with her evident love for photography, makes her highly sought after. Now, if you're one of those chic couples wanting modern wedding snaps that feel more like "Oscar night" than "awkward prom", she's the one to ring.
With over 20 years behind the lens, Anastasia has spent more than a decade specializing in wedding photography. Describing her style? Think romantic editorial - a blend of genuine moments dressed up in beautiful compositions. And her equipment of choice? The Fujifilm medium format cameras, owing to her title as a Fujifilm Global Ambassador. However, she's also got a soft spot for Contax 645 for her film photography.
Quint Photography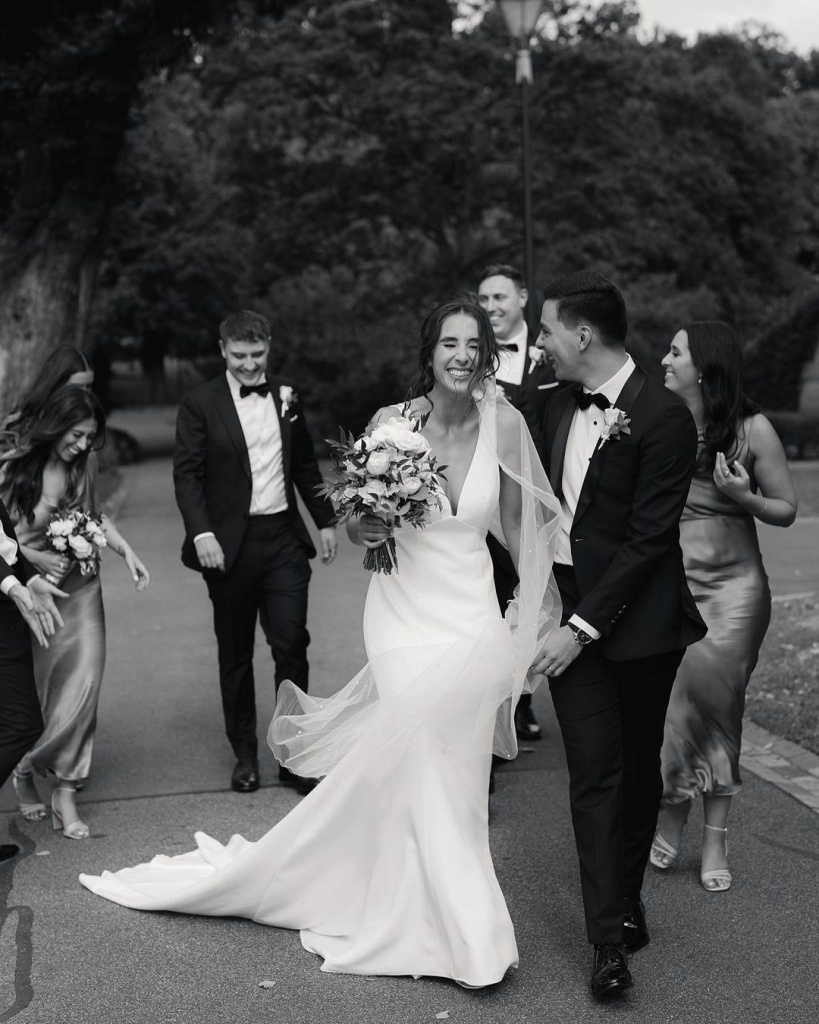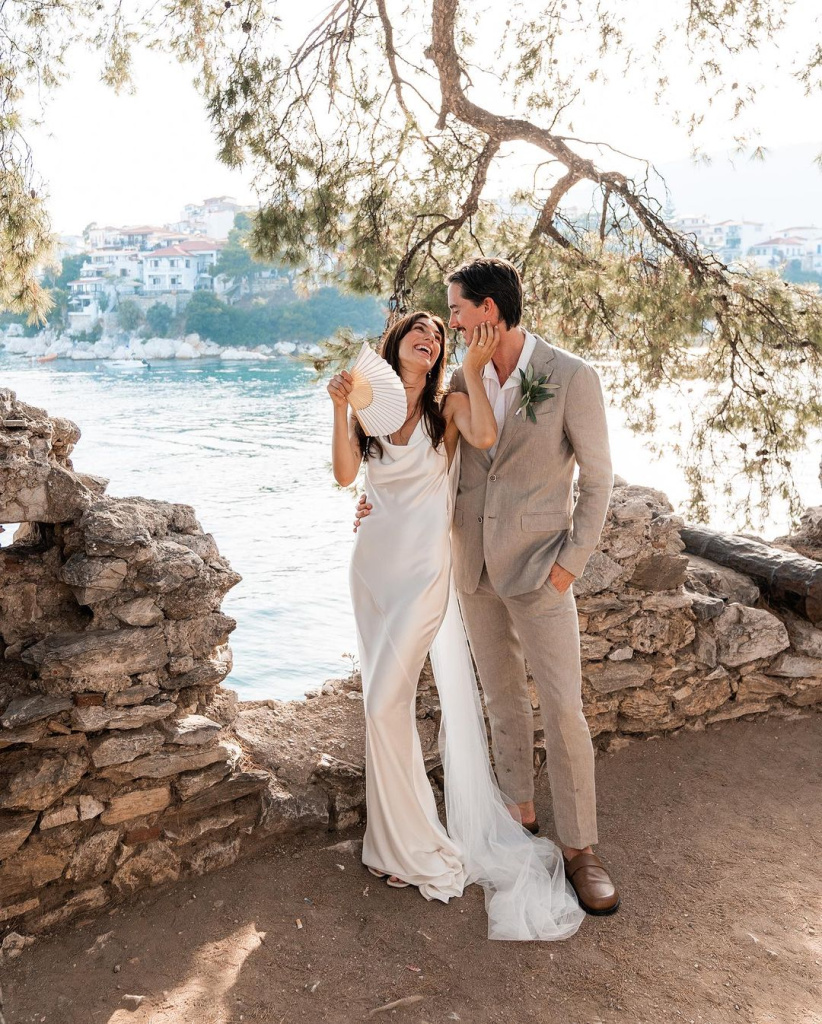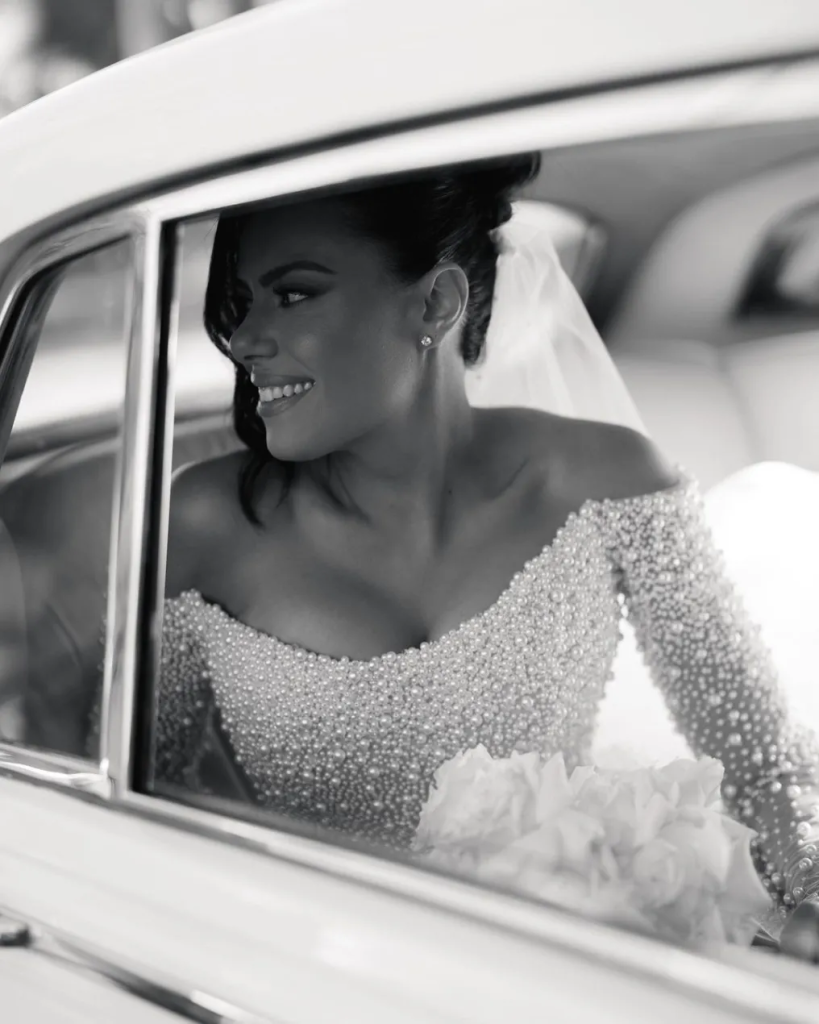 Meet Sofia Quint of Quint Photography– a visionary behind the lens and one of the top 10 local photographers in Melbourne. Having dabbled as a designer for several years, Sofia transitioned into the world of photography. Once she dipped her toes into the wedding world, there was no turning back. Eight delightful years and counting!
So, how would we describe her photography style? Think of it as organic with a hint of editorial zest, but always genuine. Remember how we, humans, love to let moments flow naturally, waiting for that perfect unexpected laugh or that tear of joy? Sofia's right there with us, watching and waiting, ready to capture it. Light isn't just her tool – it's her paintbrush, sculpting the perfect mood for every story.
When asked about her favorite aspect of being a photographer, Sofia lights up, talking about the euphoric rush she feels when she knows she's captured a cherishable moment. She is hands-on with her clients. She dives deep into their vision, ensuring they feel relaxed and treasured throughout the process. Plus, she's flexible too! Need a custom photography package? She got you.
Last but certainly not least, a gem of advice from Sofia: "Make sure you feel like a million dollars in your outfit, the way you feel is projected through the camera. If you feel confident you will look confident and your photos will show just that."
Studio Danielle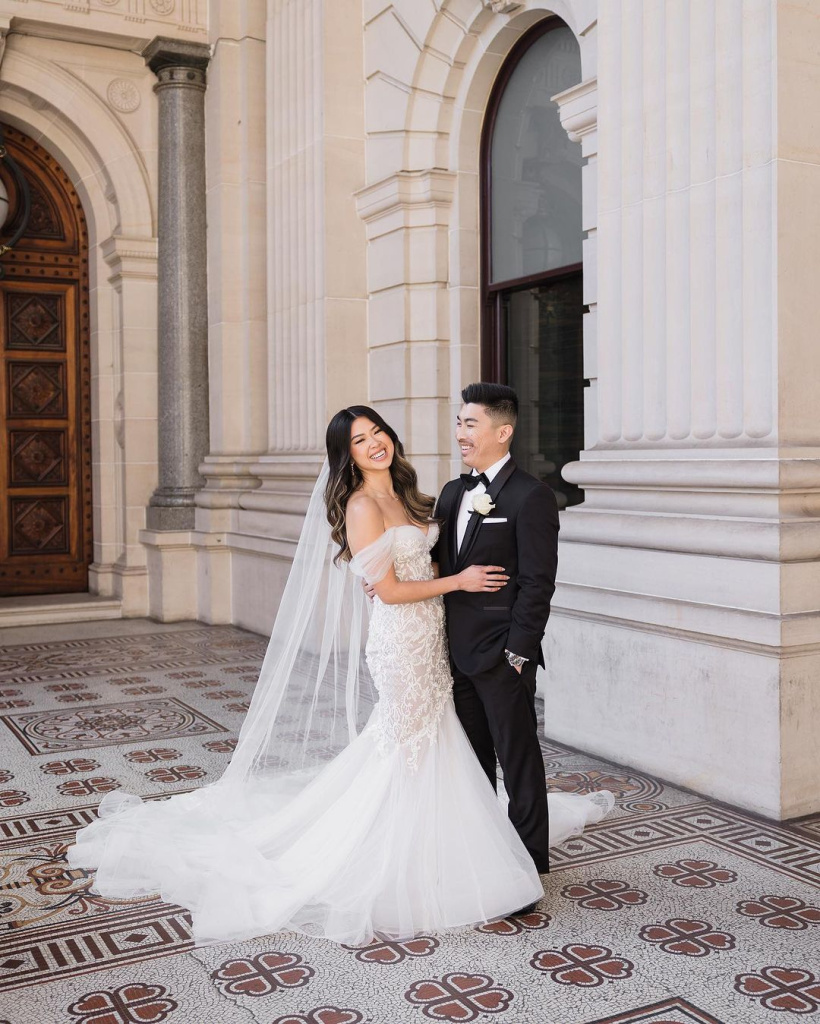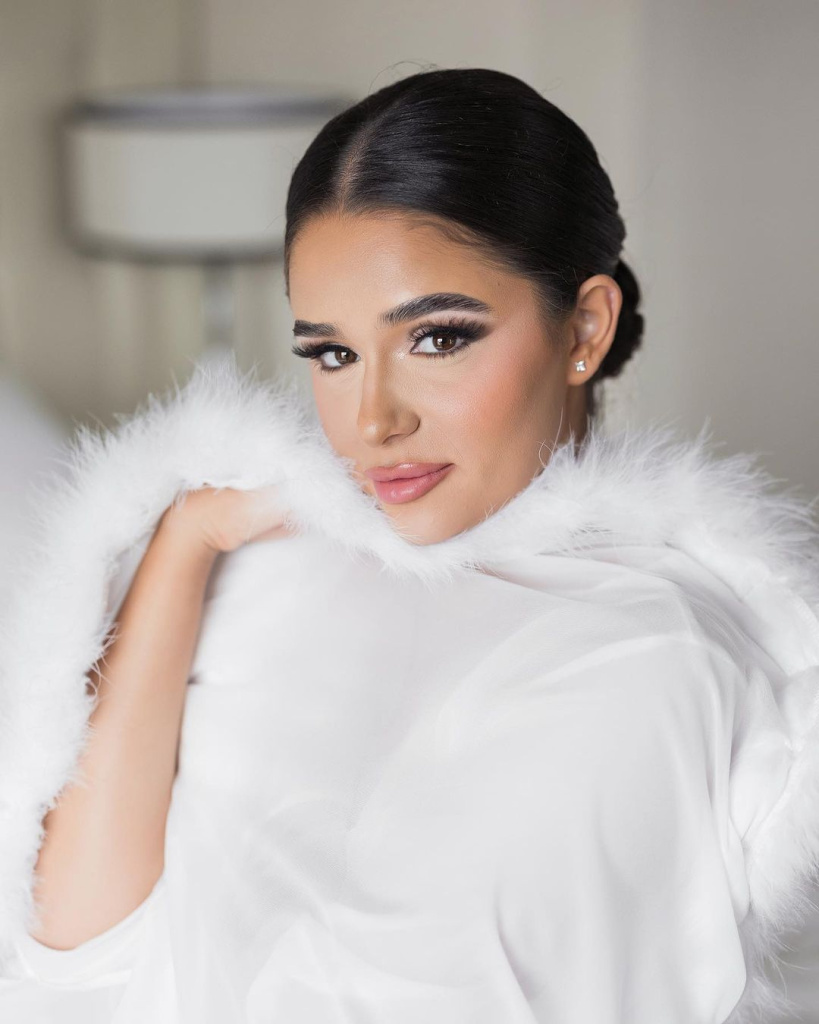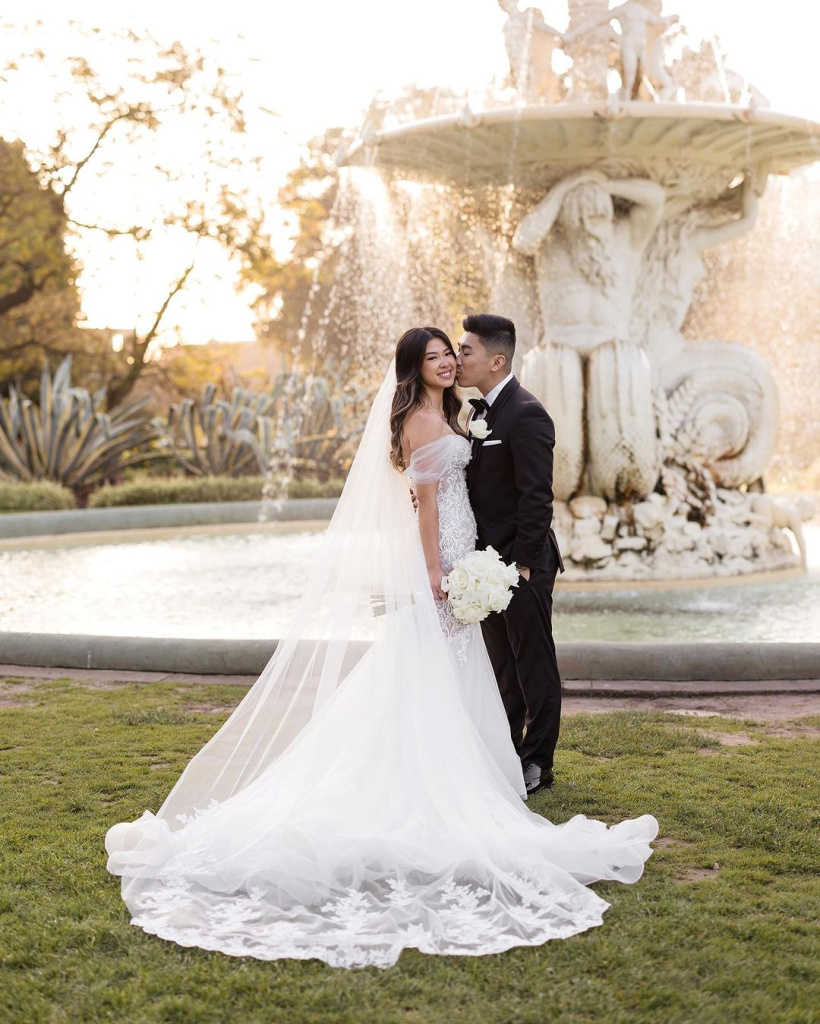 Let's dive right in and get a snapshot of the wonderful Danielle from Studio Danielle. When someone says "top 10 Melbourne photographers", this name should come to mind, pronto!
Danielle's story is like a photography fairy tale. She started capturing life through the lens during her high school days. Like any avid lover of the craft, she went on to study it at university and even worked at a portrait studio. After spending almost a decade being the leading force behind another top-notch photographer, she decided to be her own hero. And thus, Studio Danielle was born in the vibrant heart of Melbourne, Australia. Epic, right? Her works are a delightful blend of romantic hues, classic elegance, and a punch of editorial pizzazz. And let's not forget her iconic black-and-white photos that scream Danielle!
What drives Danielle is the soul-stirring experience of meeting and capturing incredible souls, she says. It's all about connecting with people, understanding their vision, and translating it into frame-worthy moments.
For the adventurous souls tying the knot abroad, rejoice! She's got her passport ready and has a soft spot for European destinations. And here's a nugget of wisdom from her: Consider a pre-wedding shoot. Why? Well, it's an ice-breaker! Get comfy with the camera, have a laugh, make memories, and of course, bond with your photographer.
Blumenthal Photography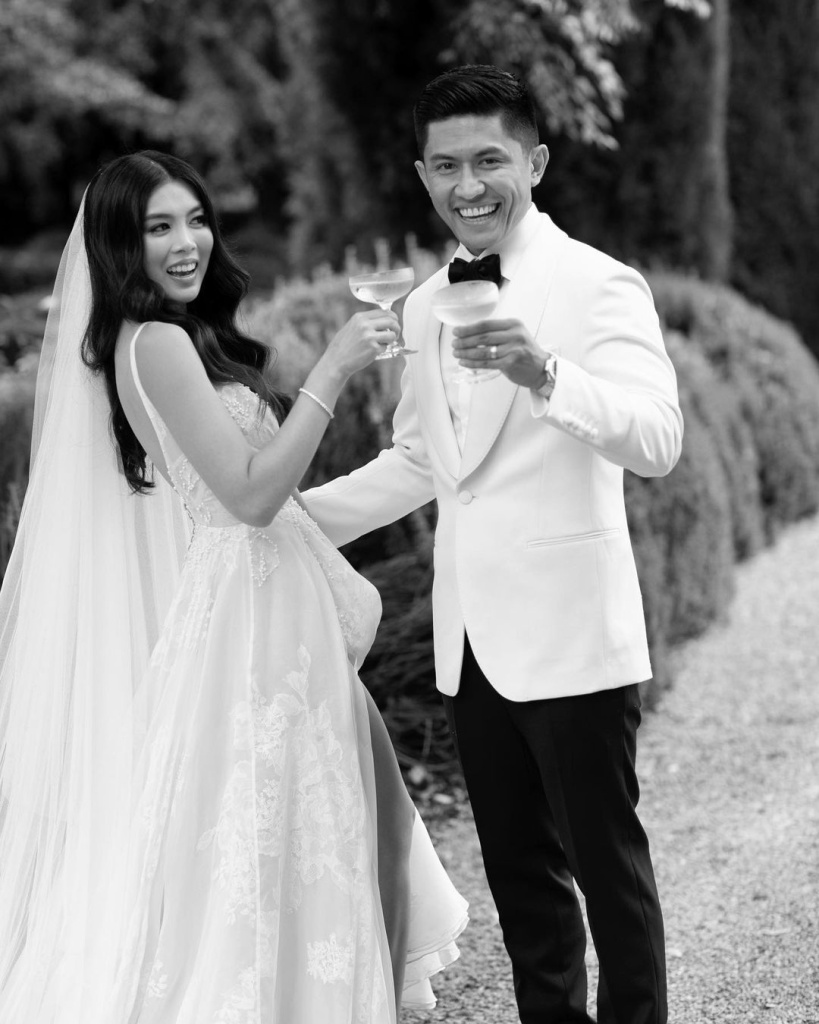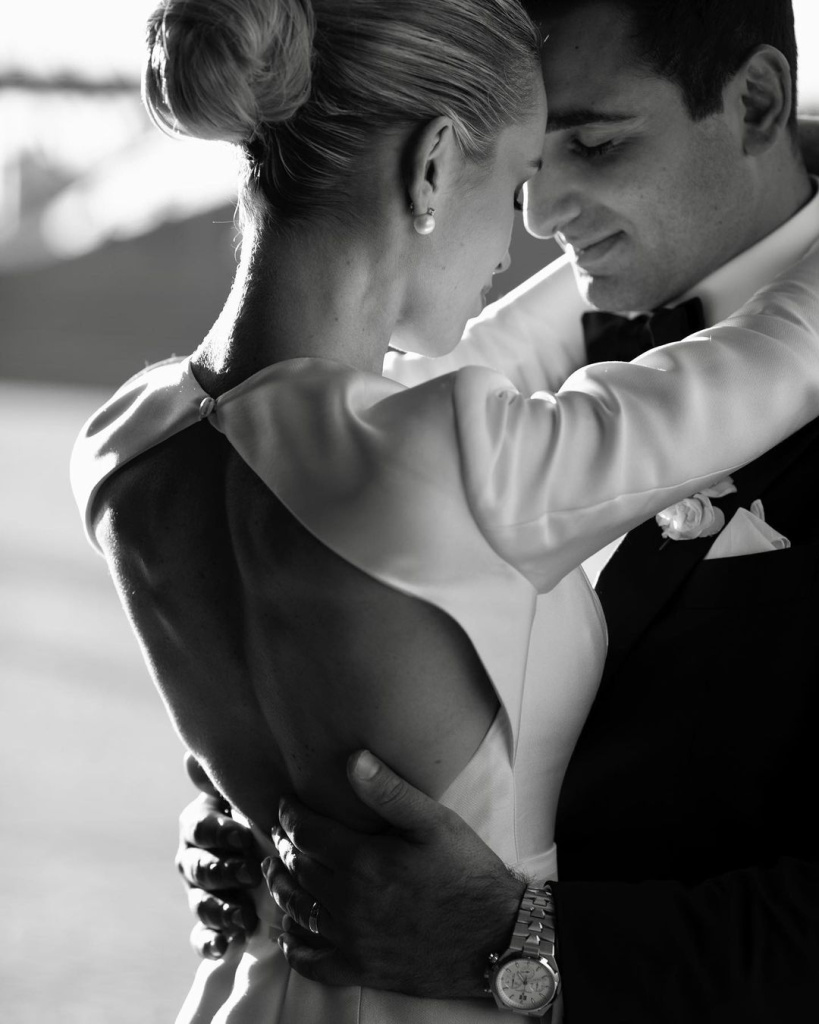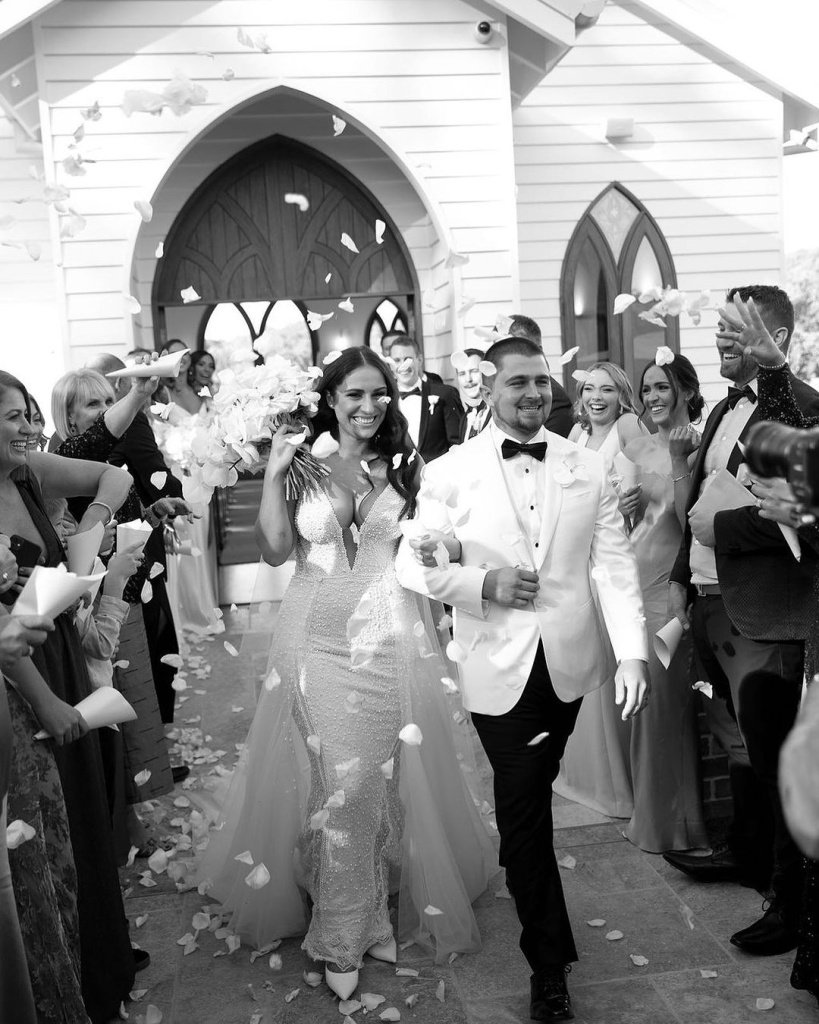 Blumenthal Photography are storytellers, capturing slices of life with a touch so gentle and genuine that you'd think memories sprouted straight out of fairy tales. Dive into their world, and you'll quickly understand that for them, a photograph is a pause button on life. Intrigued yet? We certainly were.
They stand as a beacon for those who treasure the timelessly elegant, candid shots dripping with raw emotion. Think of them as the guardians of those fleeting moments, those precious seconds when everything just feels... right. Their international clientele and editorial partners aren't just there because they're the top wedding photography company in Melbourne, but because of their knack for natural, simple, and oh-so-romantic compositions. But that's not all - their dance with light and shadows, combined with the uncanny ability to seize the most heartfelt moments, sets them apart.
Blumenthal Photography believes in authenticity. They let moments flow naturally, like a stream finding its way through the woods. People, in all their genuine smiles, laughs, and tears, are their canvas. Their expertise, honed over years of dedication, ensures that come rain or shine, the resulting images are nothing short of mesmerizing.
Melbourne's rich tapestry of art and culture extends beautifully into the world of photography, particularly in the realm of weddings. From capturing intimate elopements to grand ballroom affairs, the photographers on our list have shown unparalleled mastery in immortalizing love's most cherished moments. These top 10 talents not only represent the pinnacle of photographic artistry in Melbourne but are also the go-to names when one thinks of wedding photographers to book in Australia. As you embark on your journey towards matrimonial bliss, entrust these gifted individuals to frame your memories, ensuring they remain as vivid as the day they were captured!
La Moment Photography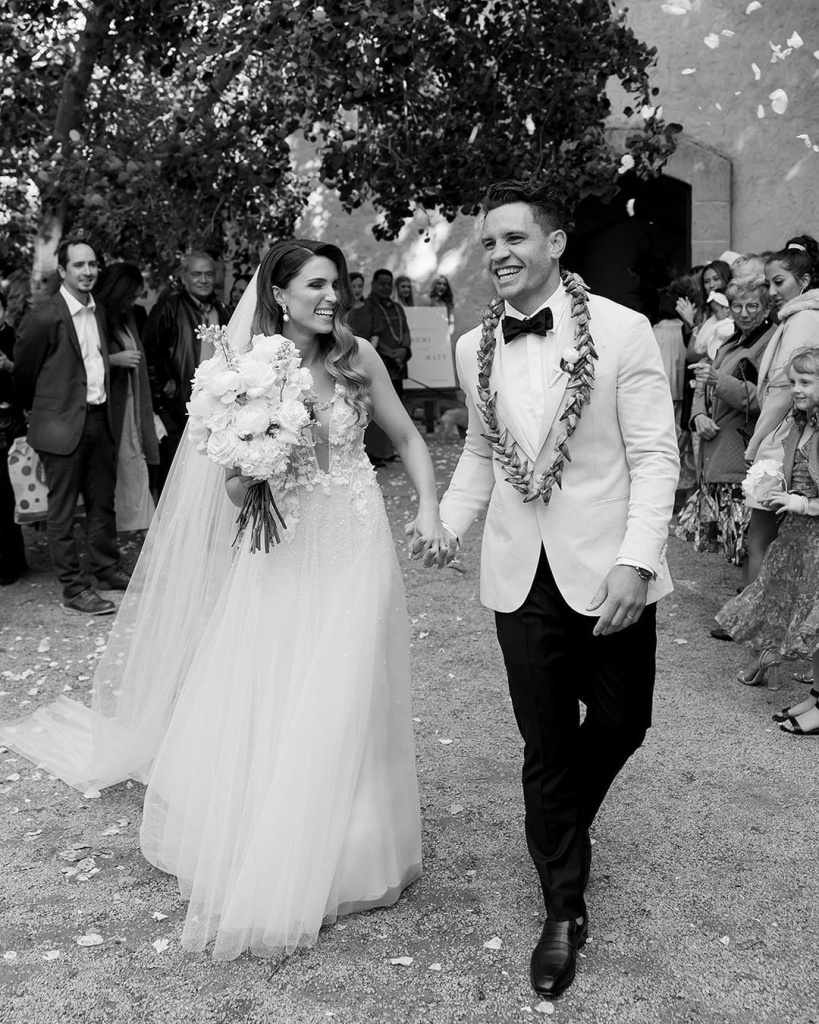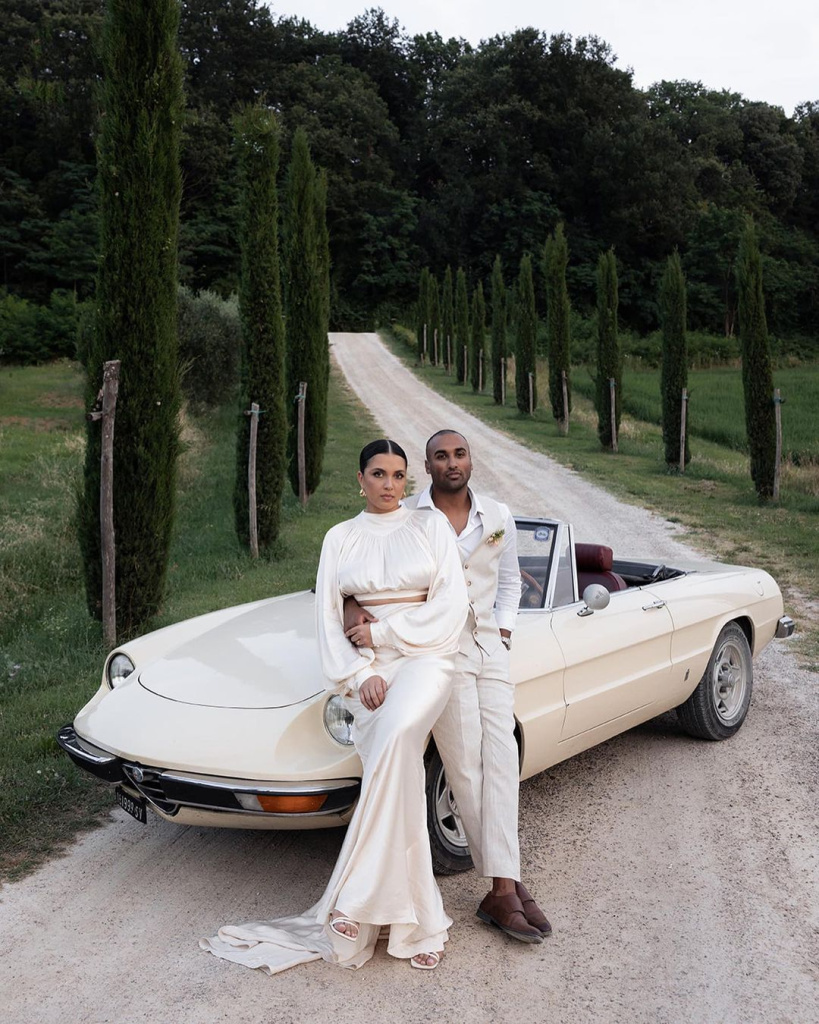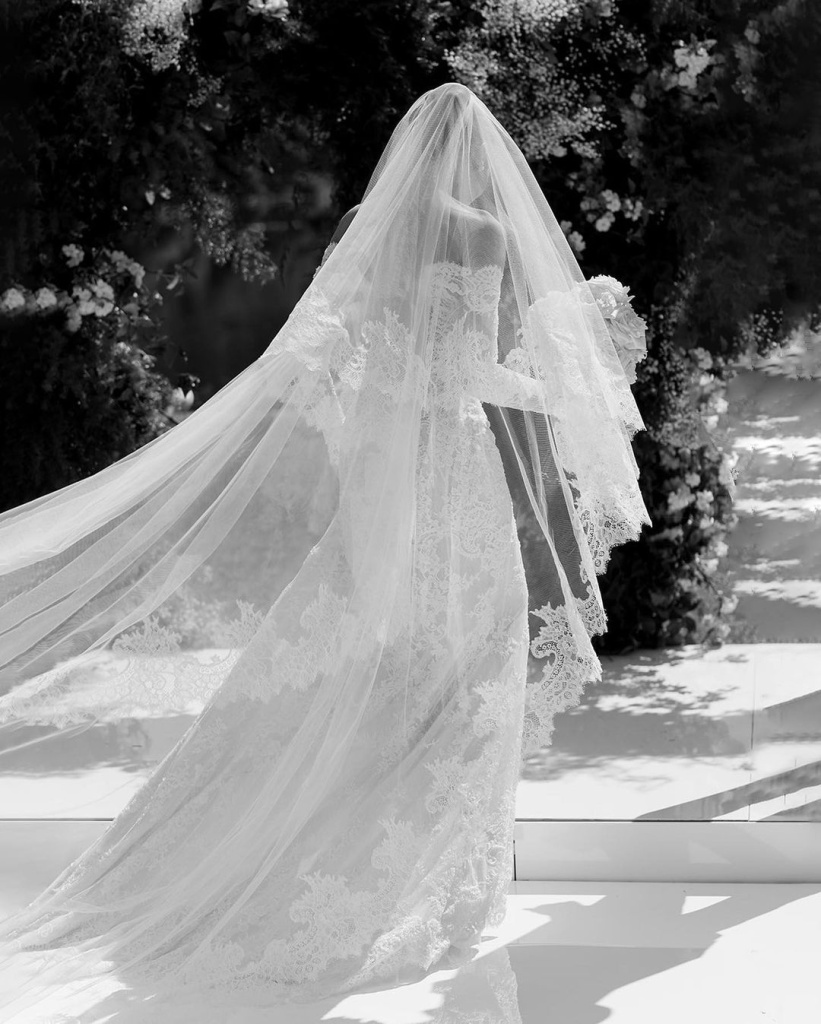 Hailing from the artsy labyrinth of Melbourne, La Moment Photography has devoted himself to capturing oodles of love-filled moments across the sunburned land of Australia and the historic, cobblestone streets of Europe. Editorial flare? Check. Authenticity dripping from every shot? Double check. He's got a decade of expertise up his sleeve, so that's no wonder he's the top 10 most famous photographers in Melbourne.
Now, let's talk about his style. Picture this: soulful gazes, passionate whispers, and all those heart-fluttering feels of romance, all served up with a sprinkle of fashion. Unique, right? But wait, there's more! This isn't just a job for him. It's all about that emotional connection. You know, that head-over-heels, butterfly-inducing, can't-eat-can't-sleep kind of love. Capturing those intimate moments, which give you the same chills as deep love-filled stares, is his jam.
Moreover, he's not just any photographer who'll snap a few pictures and call it a day. He's all in! He endeavors to stay in touch and fully grasp the dreams and desires of his clients. Custom packages? Of course! Because who doesn't like a bit of personal touch?