Top 10 Best Wedding Photographers in Washington DC
Publication date:

20/08/2023

Updated:

21/08/2023
We're guessing you've found your "I do" partner and are now on the thrilling, occasionally hair-pulling, quest to capture the moments you'll cherish forever (or at least until the next grand adventure). Good thing you've stumbled upon us! We've been through the maze of deep searches, and we've felt the pressure of choosing just the right individual or team to immortalize our special days. We've laughed, cried, and debated over cups of coffee and endless Pinterest boards. And guess what? We've done the legwork for you, so you don't have to.
Hold onto your bridal veils and bow ties, folks. The heart of America isn't just about politics and cherry blossoms – Washington D.C. is teeming with incredibly talented wedding photographers that are just waiting to snap your love story. Transitioning from one photographer to the next, we've curated a list, tailored just for you (Yes, we're talking to you). So, sit back, relax, maybe pour yourself a cuppa, and let's dive deep into the world of shutterbugs and magic moments. Without further ado, and with a sprinkle of our personal touch, here are the top 10 wedding photographers in the Washington DC area! You can thank us later!
Costola Photography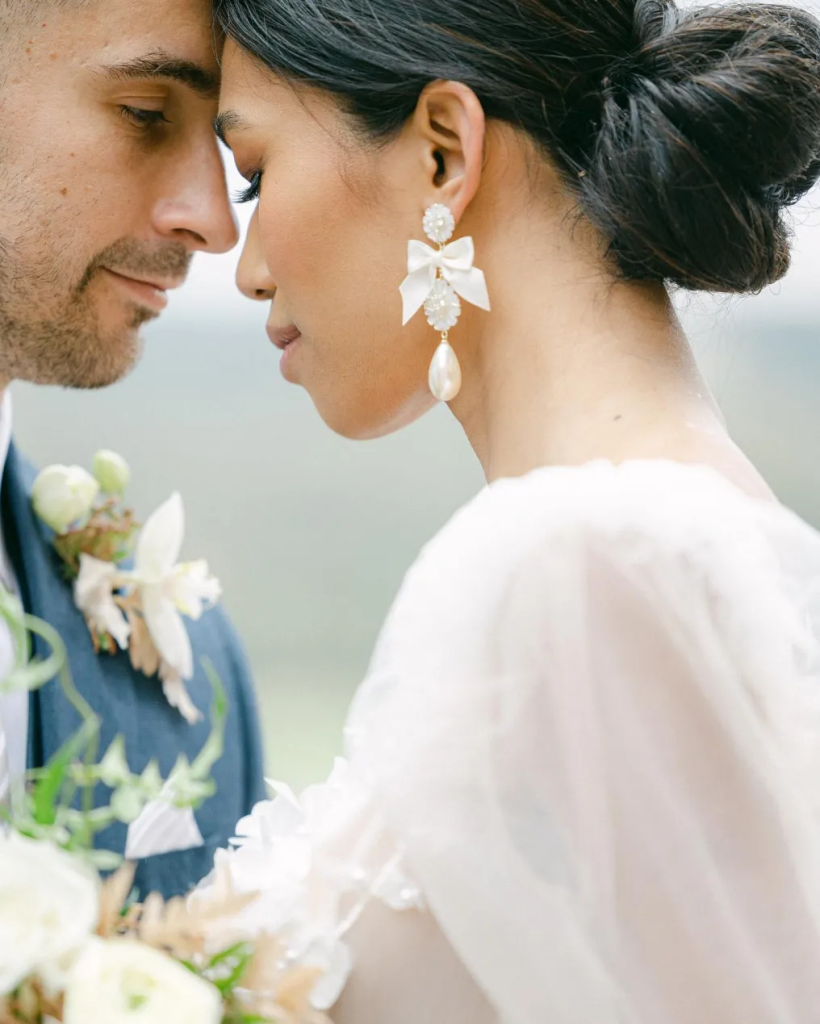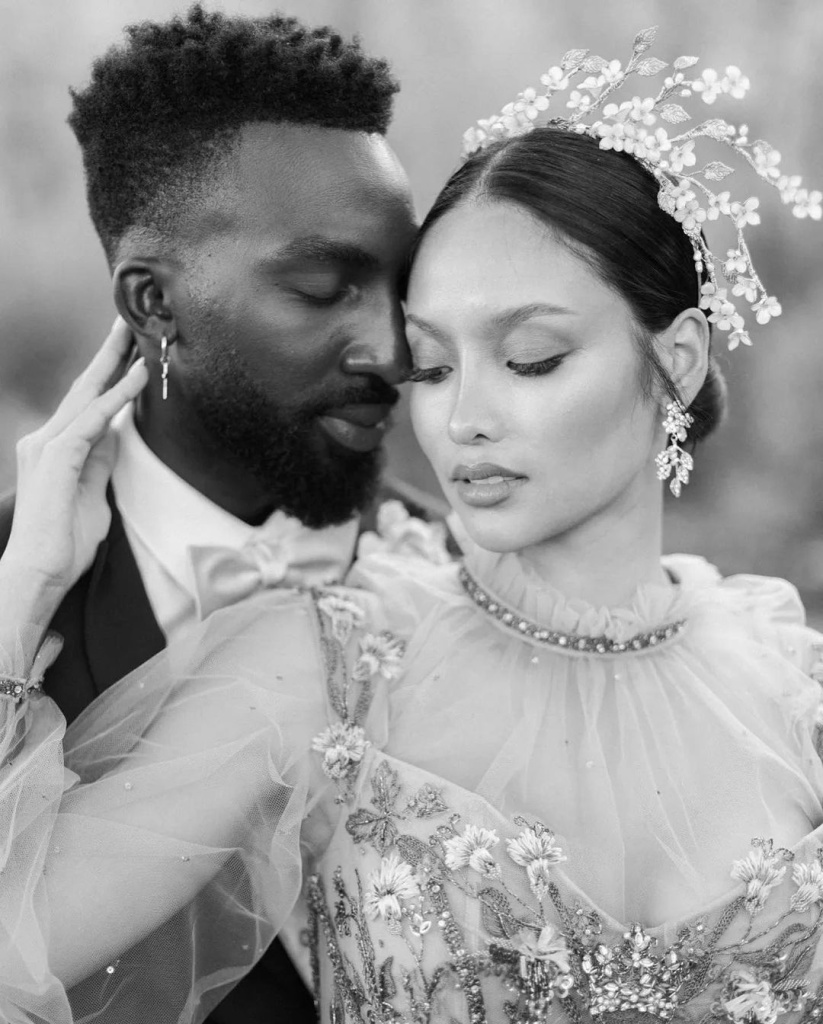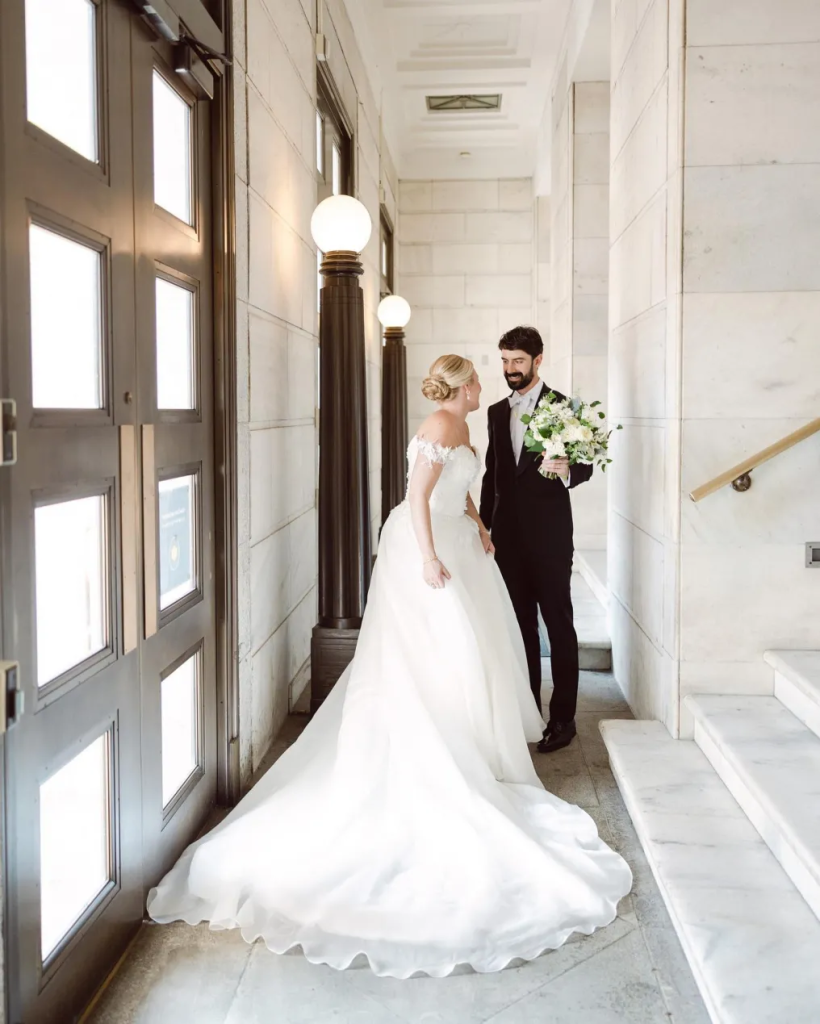 Alright, dear readers, gather around, because we're about to give you the grand tour of the ever-impressive Andie Ingagliato – the creative soul behind Costola Photography, a duo of candid wedding photographers in Washington DC.
First off, let's dive deep into the vault of her beginnings. Andie didn't just wake up one day and decide, "Hey, I'll be a photographer!" No, no, she started off with her toes dipped in the enchanting pools of classical music and theater. Did you feel that artistic ambiance? We sure did! Now, she's been painting stories with her camera for a whopping 15 years! Time flies when you're capturing "classic romance," as she calls it. Combining an editorial perspective with authenticity, Andie's photography is akin to wine – rich, full-bodied, and leaving you wanting more. The best part about Andie? (Besides everything, of course!) She relishes in the bonds she creates with her clients. It's not just about capturing moments for her but understanding the essence of those living them. Talk about depth!
Kyla Jeanette Photography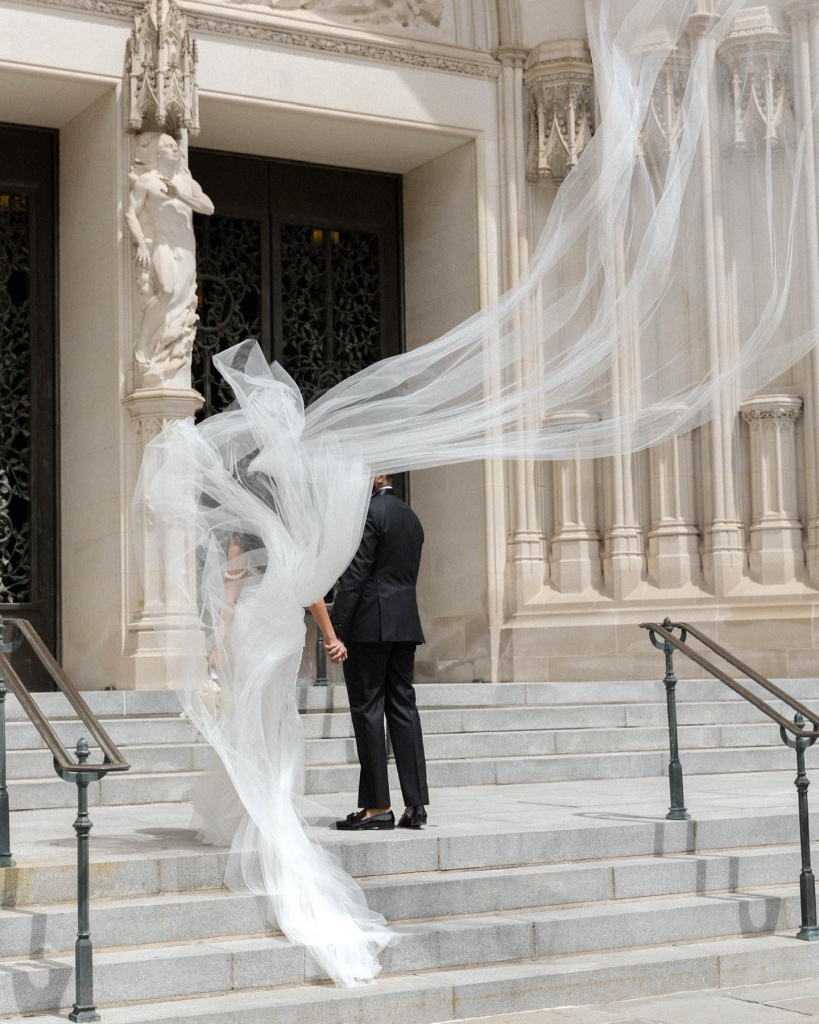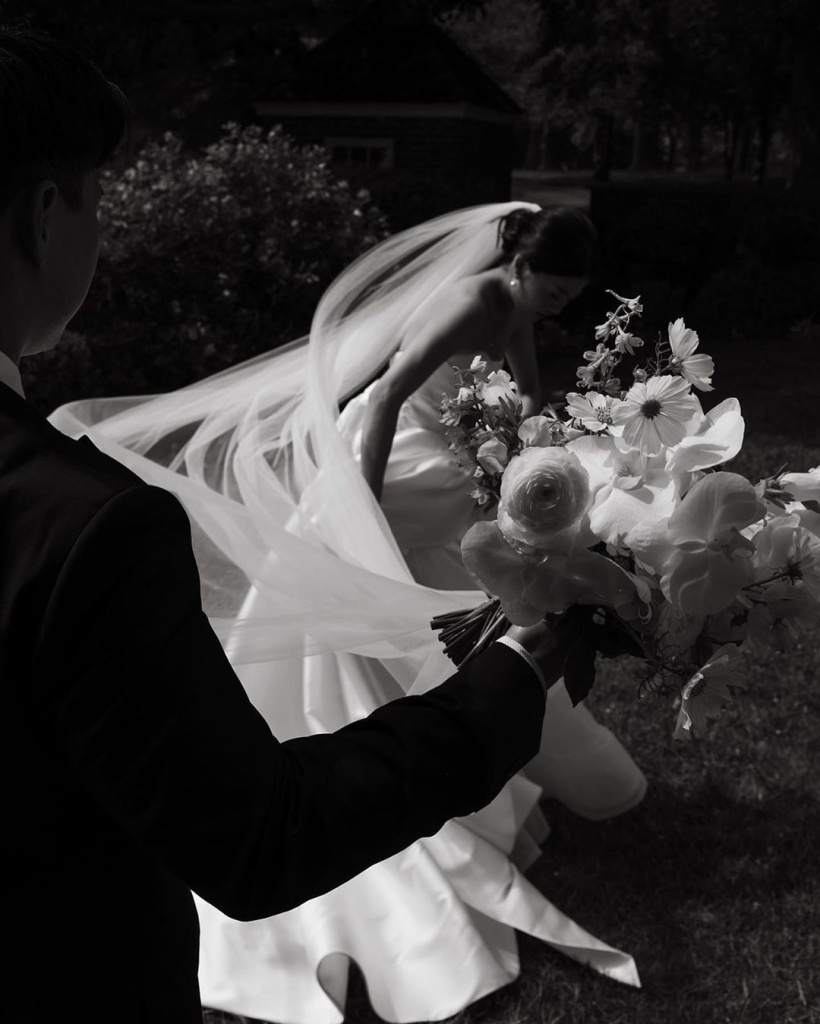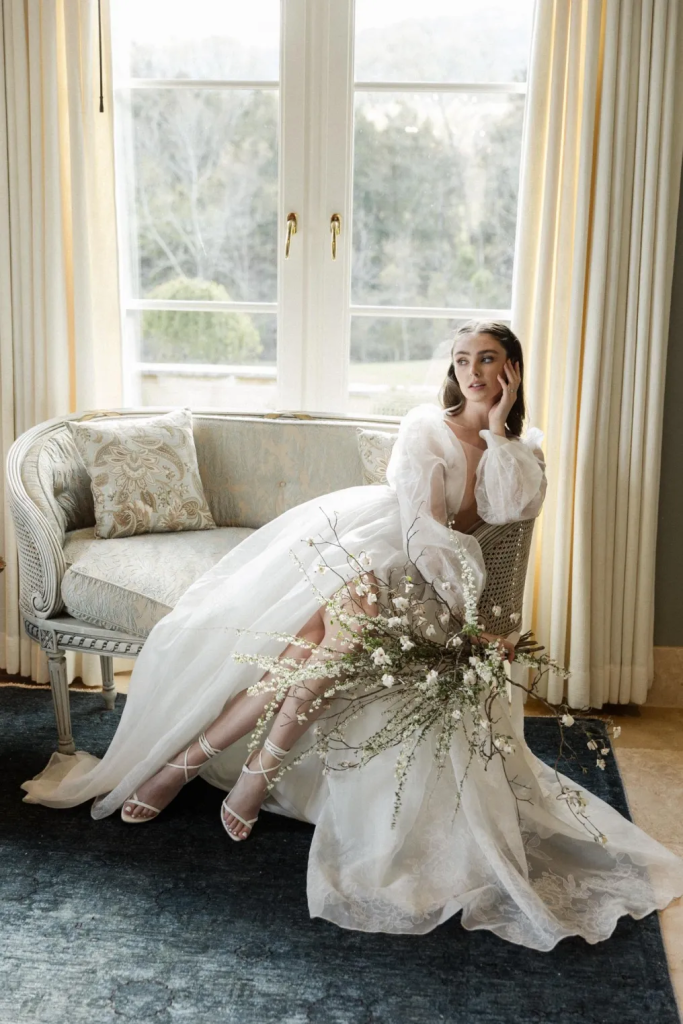 Now, we're about to take you on a journey through the dazzling world of Kyla Jeanette Photography, a top-rated wedding photographer in the DC area! You might wonder, "How would one describe her photography style?" In her words, it's an "elevated and editorial photojournalism" - an intoxicating blend of elegance with a dash of edge. Trust us, it's as fabulous as it sounds! For Kyla, photography is an art of connection. Over the years, she's built lasting relationships within the industry, supporting and being supported by an ever-growing circle of incredible professionals. We've got to say, her passion is both refreshing and contagious!
If you're considering her for your big day (or any other event, for that matter), she's got you covered. From getting to know you on a personal level to tailoring packages that suit your unique needs, Kyla goes the extra mile. She's all about ensuring you feel relaxed and genuine in front of the lens. After all, her aim is to capture the real you, in all your splendid glory! Destination wedding? You bet she's game! With memories from the breathtaking landscapes of Mexico, the ethereal beauty of Iceland, and the lush green fields of Ireland, she's always up for a new adventure!
Lindley Battle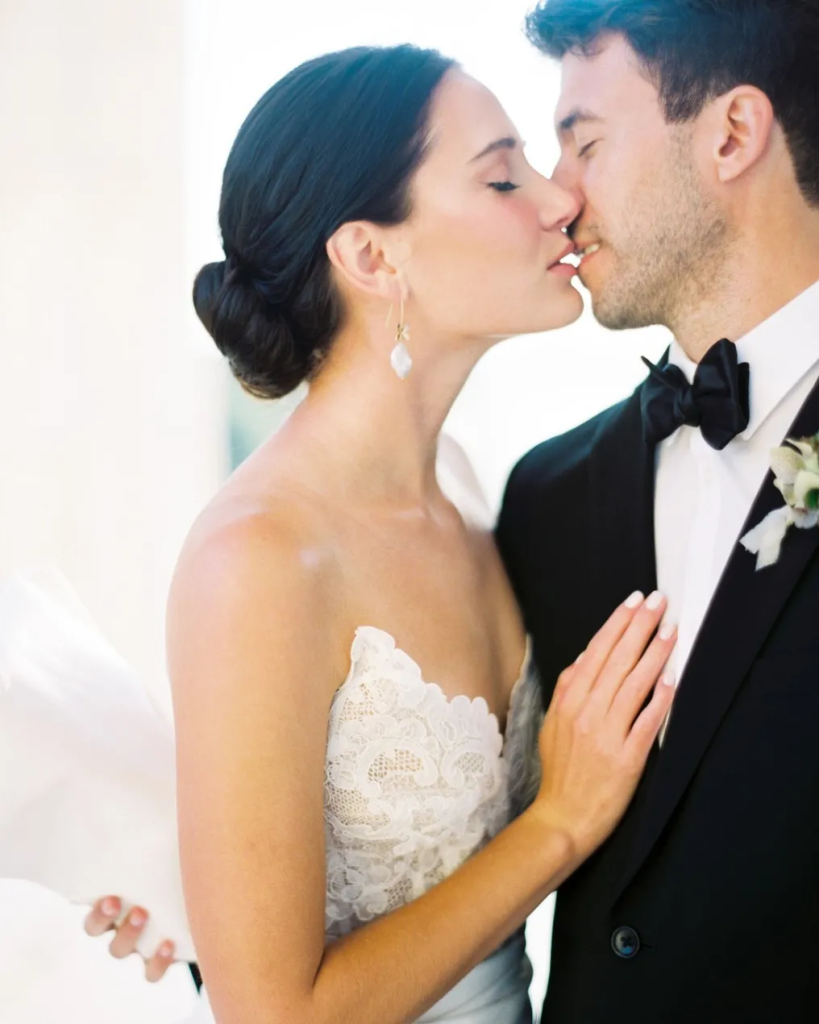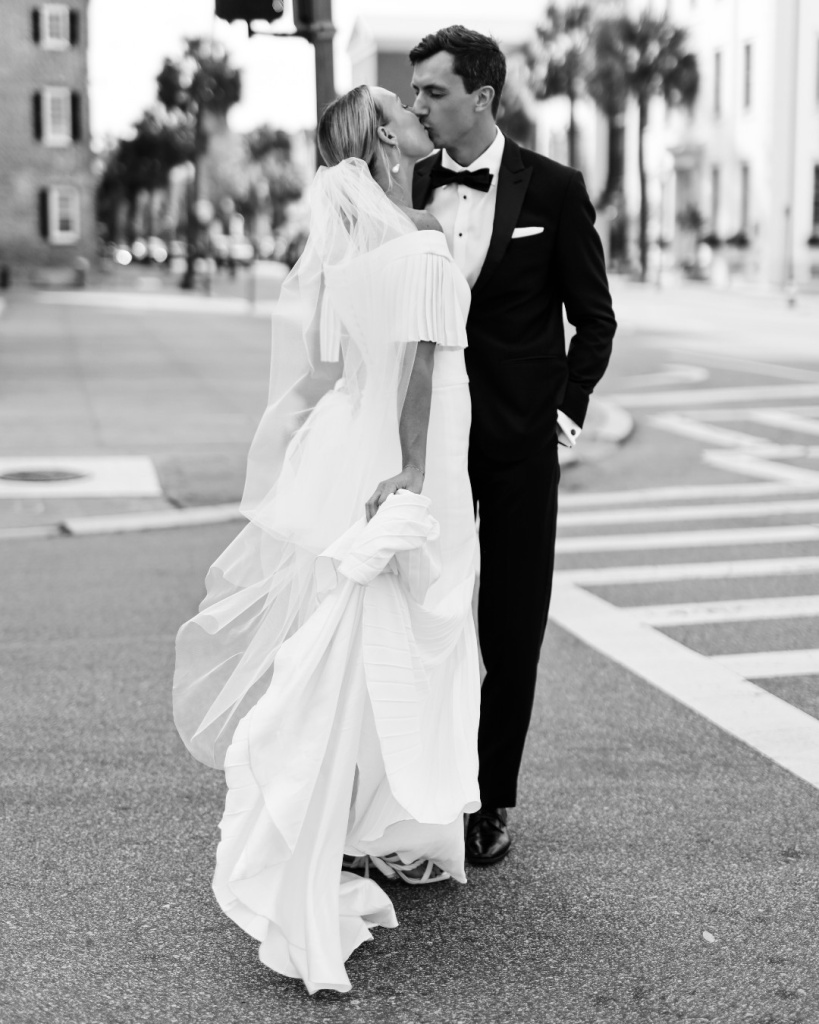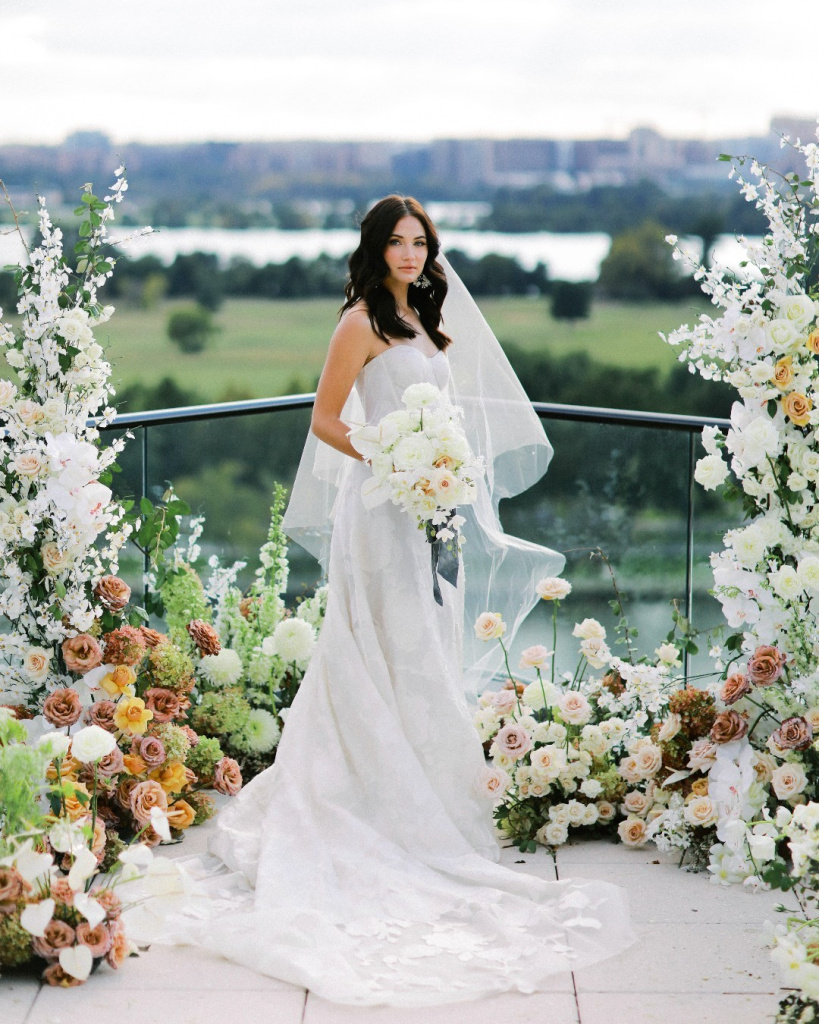 And now, allow us to introduce you to a top DC wedding photographer - Lindley Battle, a professional who isn't just a mere taker of pictures. Oh no, she's much more than that. You know, most of us click a photo to remember a moment, but Lindley? She captures moments to make them unforgettable. It's like she's got this superpower of making everything look straight out of a Vogue magazine. Picture this: You, looking as dashing as ever, immortalized in photographs that have a timeless charm. Ah, dreamy, isn't it? That's Lindley for you.
"Weddings? They come and go," you might say. But with Lindley behind the lens, your wedding pictures are like fine wine. They'll age, sure, but only to become more cherished as the years roll by. It's not just about the photos, though they are undoubtedly jaw-droppingly beautiful. It's about the experience. Lindley and her team don't just show up with a camera. They connect, they invest, they care. By the time your big day rolls around, they're practically part of the furniture, ensuring that you are as comfy and cozy with them as that favorite pair of slippers you can't live without.
David Abel Photography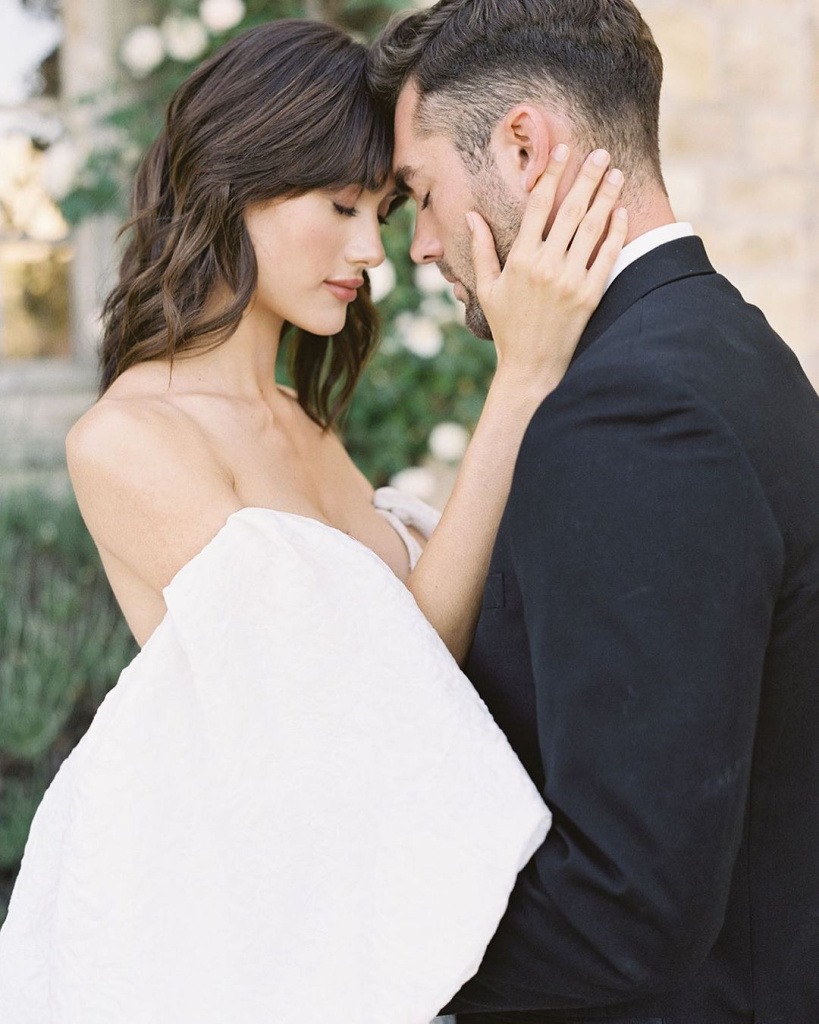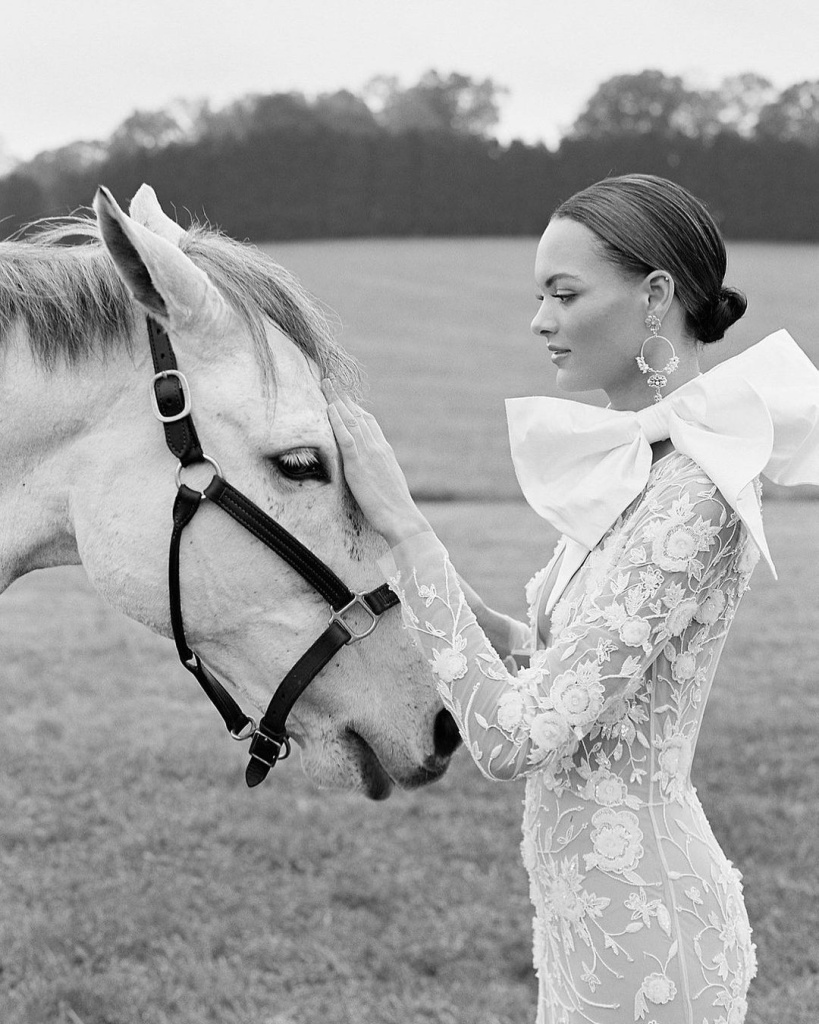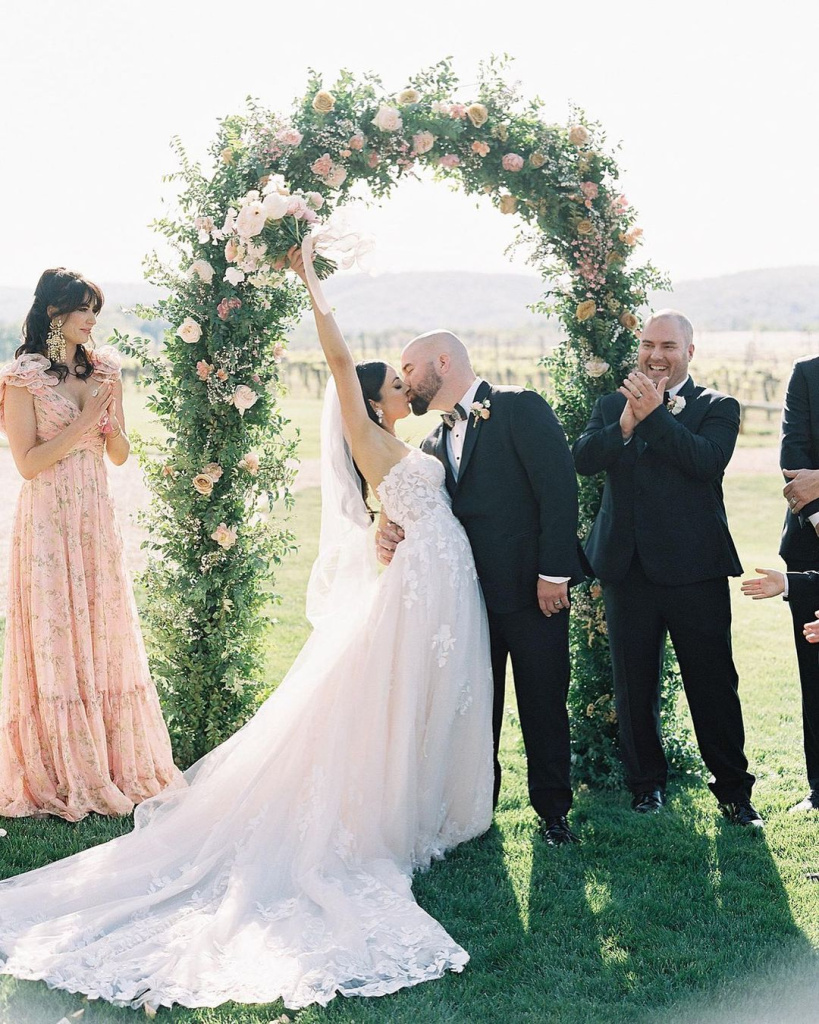 Let's chat about David and his remarkable journey of becoming a luxury wedding photographer in Washington! With a rich background in fine arts, he doesn't just click the shutter button, he paints with it. Drawing inspiration from master painters, sculptors, and designers, David and his beloved partner in life and work have been harnessing the power of color, composition, and light for over 17 spectacular years. "Style," you ask? David's photography carries the nostalgic touch of the timeless film. He's a maestro in orchestrating the romance of the moment, the whispered conversations, and the joyous laughter. For him, it's less about the number of shots, and more about capturing that shot, the one that makes you gasp and brings a tear to your eye.
If you're wondering what makes David's heart sing (aside from the gentle hum of his camera, of course), it's the tales of love and unity. Every couple, every story, every backdrop - it's all a new adventure for him. With preparation being key, David and his team ensure nothing slips through the cracks. From meticulously crafted mood boards to timelines, they've got it all mapped out.
Sarah Bradshaw Photography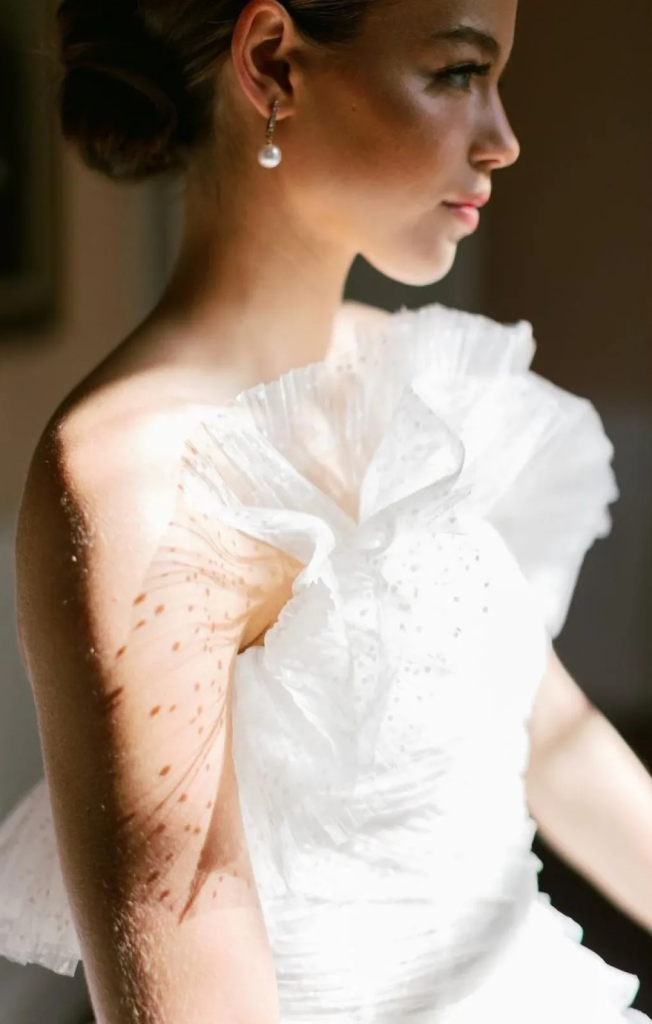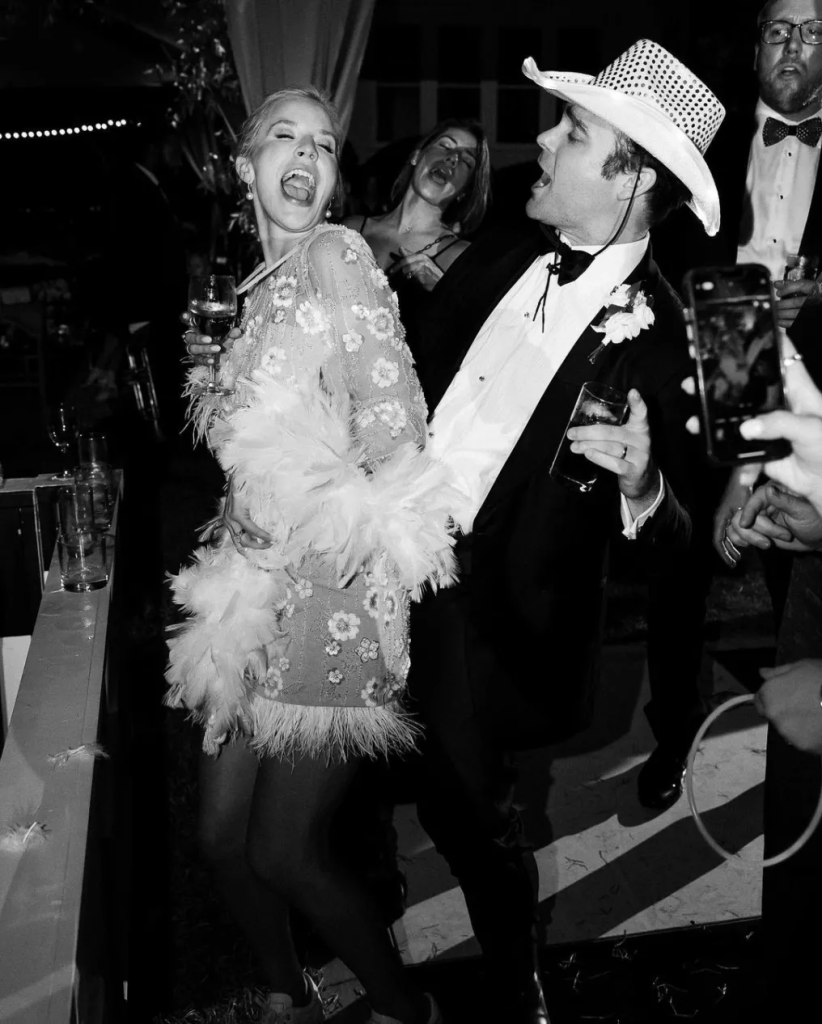 Meet Sarah Bradshaw, an experienced wedding photographer in Washington DC! Her style? Oh, it's all about making time stand still. Think classical, intentional, and deeply emotional. The kind of photos that future generations - think your grandkids, or even their grandkids - would look at and feel the very essence of the moment. Timeless? You betcha. But what truly melted our hearts? Her clients are her muses. They inspire her with their authentic tales of love and companionship. Sarah doesn't just capture moments; she creates an "emotional space" (how wonderful is that phrase?). Sometimes she steps back, lets emotions unfold, and other times she gives those gentle nudges to ensure memories are captured in their purest form. Each click is not just about the here and now but about reliving the moments years down the line.
Considering a destination wedding? Oh, you're in for a treat. Sarah's bags are packed, passport in hand, and she's ready to jet off. While she has a penchant for France (can we blame her?) and is quite smitten with the resorts in Coastal Carolina & Georgia, she's more than happy to follow wherever love leads.
Rudney Novaes Photography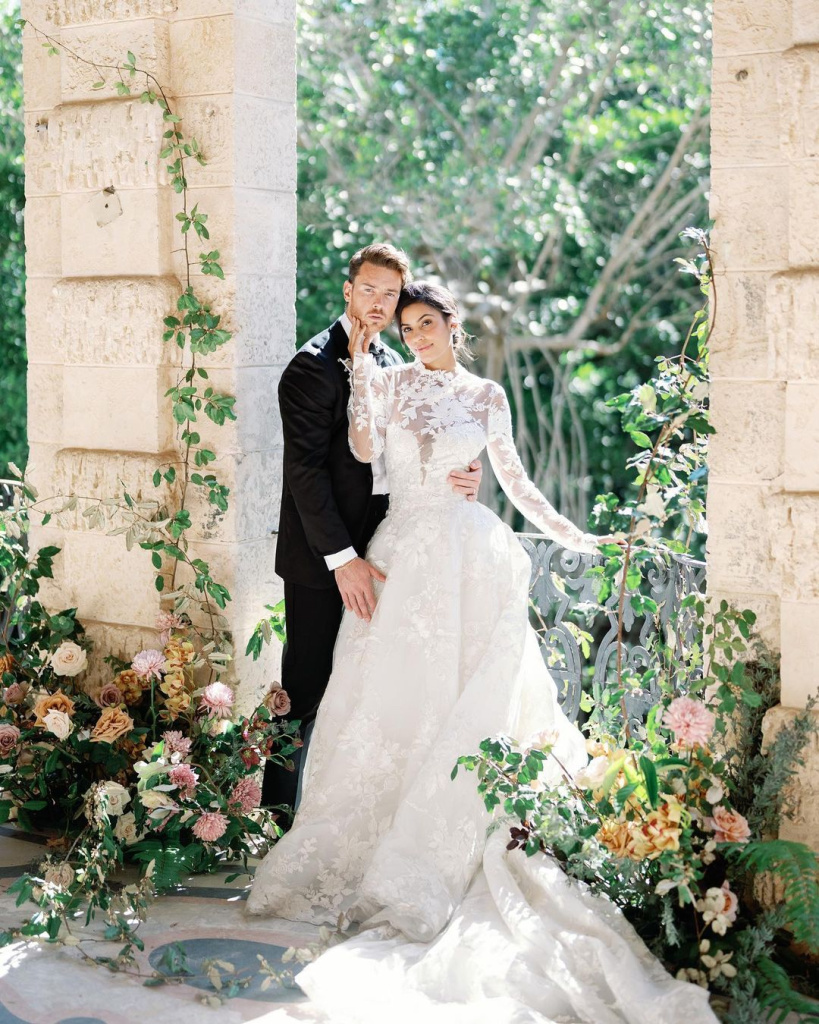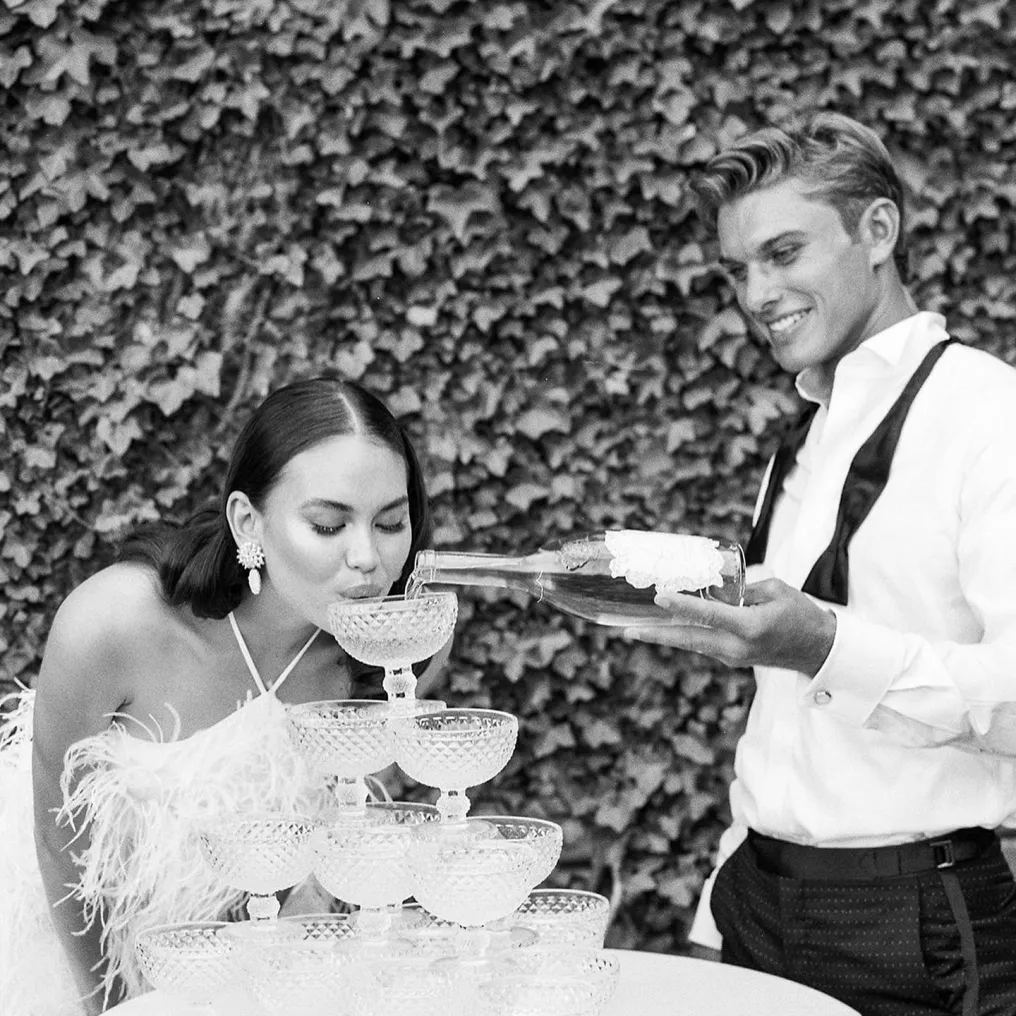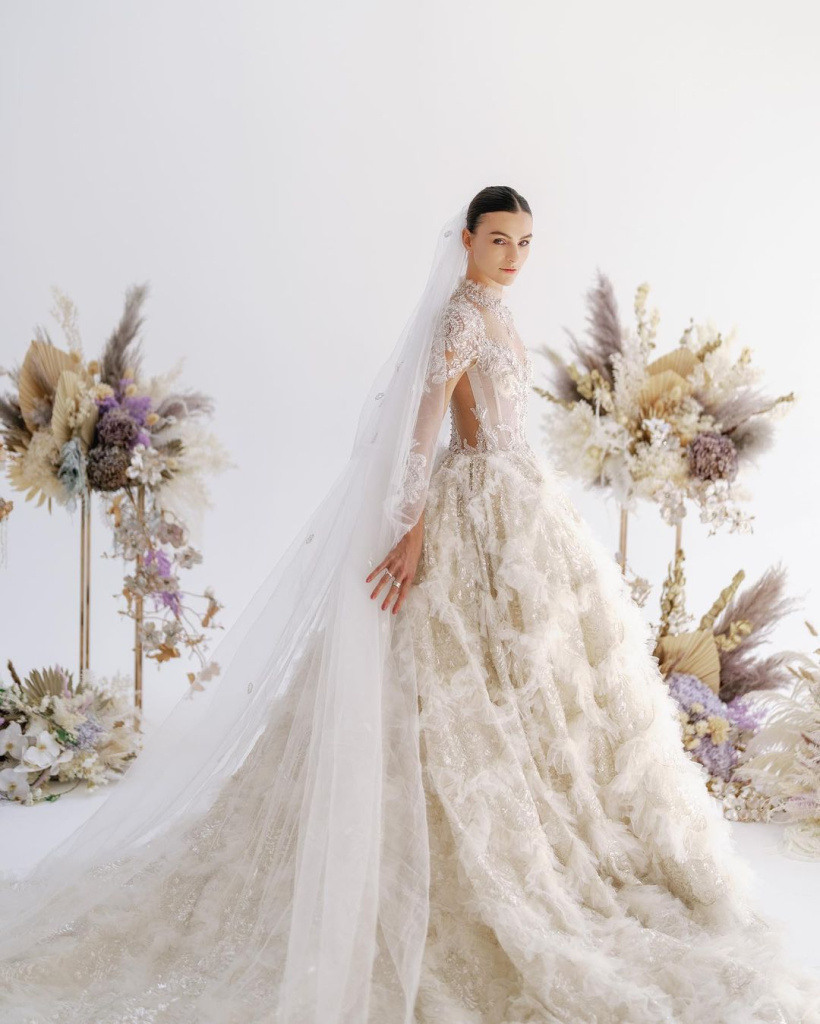 And now, you're about to embark on a delightful journey of getting to know one of the best wedding photographers in Washington DC who's weaving magic behind the lens — Rudney Novaes. Hailing from the enchanting Vila Velha in Brazil (just imagining it, it sounds like the kind of place where fairytale dreams and memories are made, doesn't it?) Rudney has been romancing the world of photography for a good 20 years. Style? Pfft. Rudney is way too cool to be boxed into one particular style. He likes to refer to his work as "Intentional and Inclusive." People might say editorial, but what do they know?
Now, the real beauty of Rudney's work? He's not just about capturing moments. For him, photography is a channel to bestow the world with inspiration, perspective, and the sheer power of vulnerability. To quote the man himself: "Really, it's nothing to do with photography. It has everything to do with being alive." Mind. Blown. Lastly, a quick tip for the soon-to-be-photographed: invest in a fab wardrobe stylist or consultant to elevate your shoot. And Rudney, being the ultimate partner in crime, has a few recommendations up his sleeve if needed!
Liz Fogarty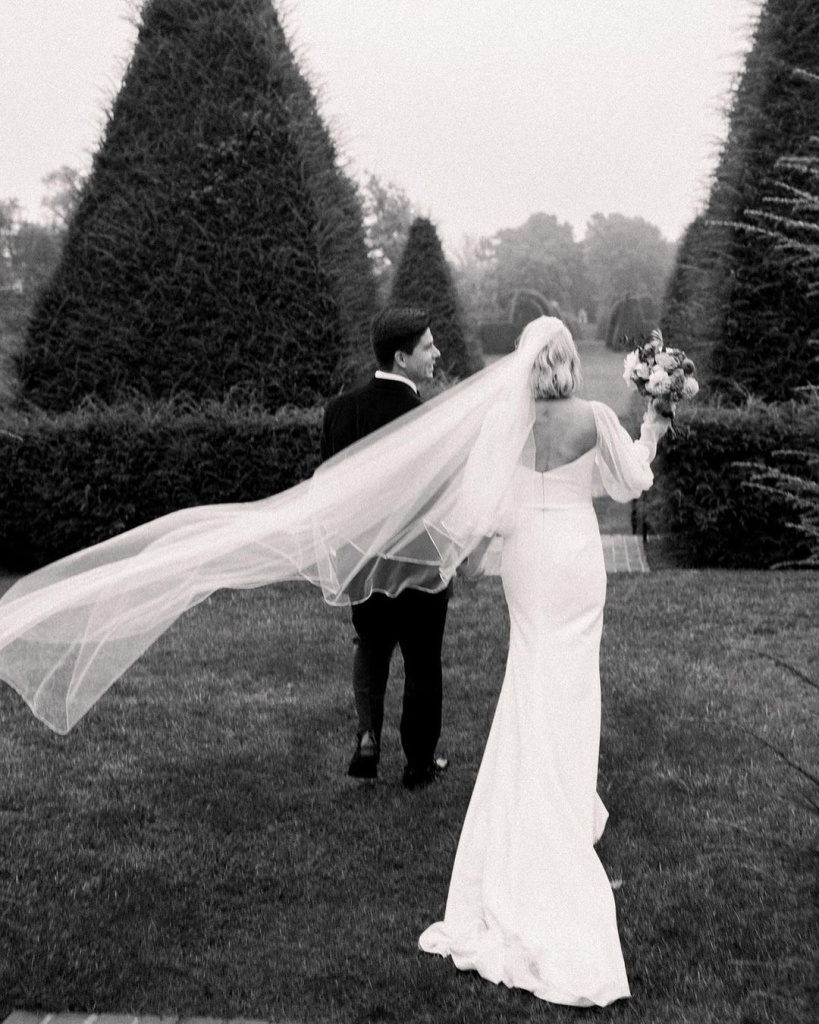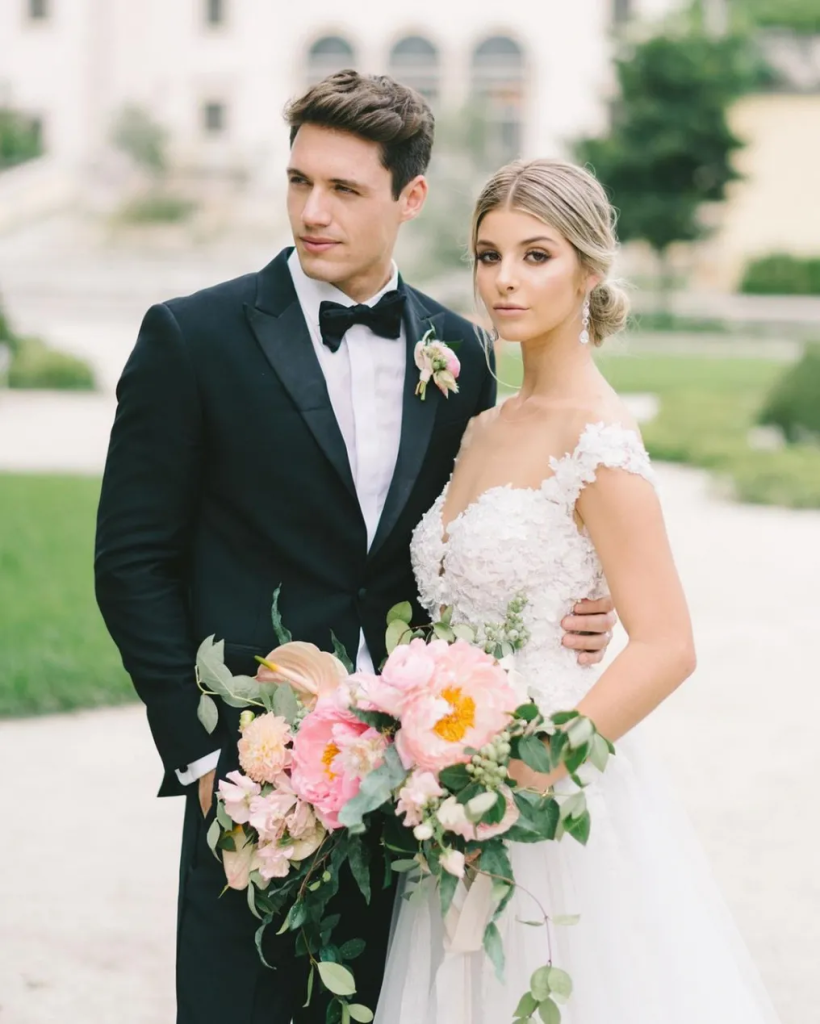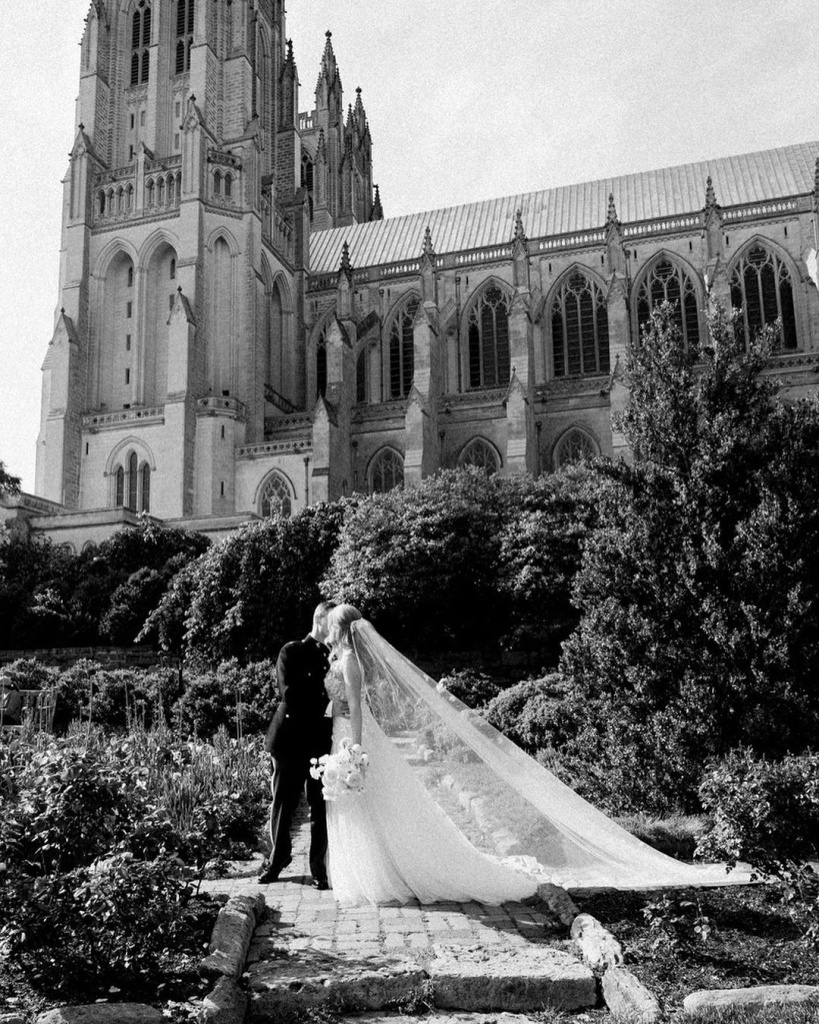 Pull up a chair and let us regale you with the tale of one of the 10 best wedding photographers in Washington DC - Liz Fogarty! She's no ordinary photographer. Liz had the smarts to dive deep into the world of molecules and atoms, even getting herself into pharmacy school. But plot twist! The universe had another plan for her. Eleven years ago, she swapped the lab for the lens, and let's just say, it's been one epic romance ever since. Her photography style screams "Bold, light-filled imagery" that's worthy of the swankiest, chicest magazines you'd pick up at an upscale boutique. She keeps it minimalistic, ensuring her work remains as timeless as your grandma's secret cookie recipe.
You know, the whirlwind of emotions, the unpredictable dance moves, the uncle who gets a tad too emotional? Liz thrives on that energy. She's right there, capturing those spontaneous glances, the tearful embraces, and the eruptions of laughter. Why? Because she knows that real art can't be staged. It's all about genuine moments, folks. And for that to happen, trust is crucial. Both in her process and in the relationships she builds with her clients.
Barbarah Perttula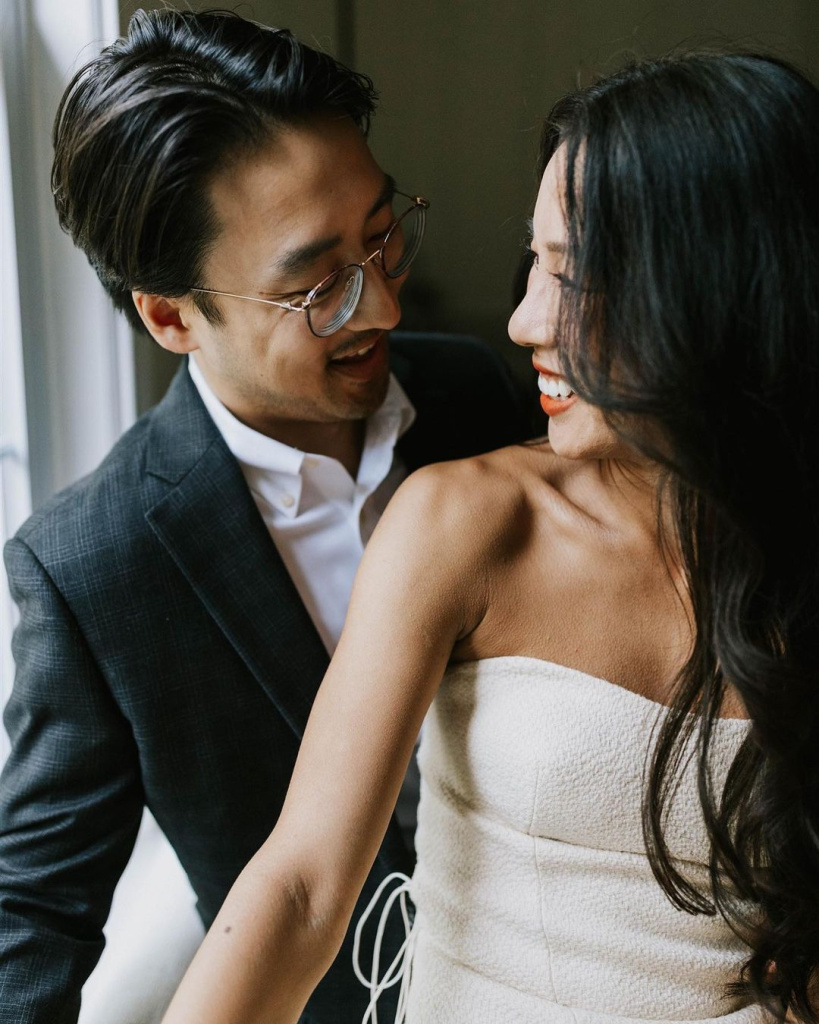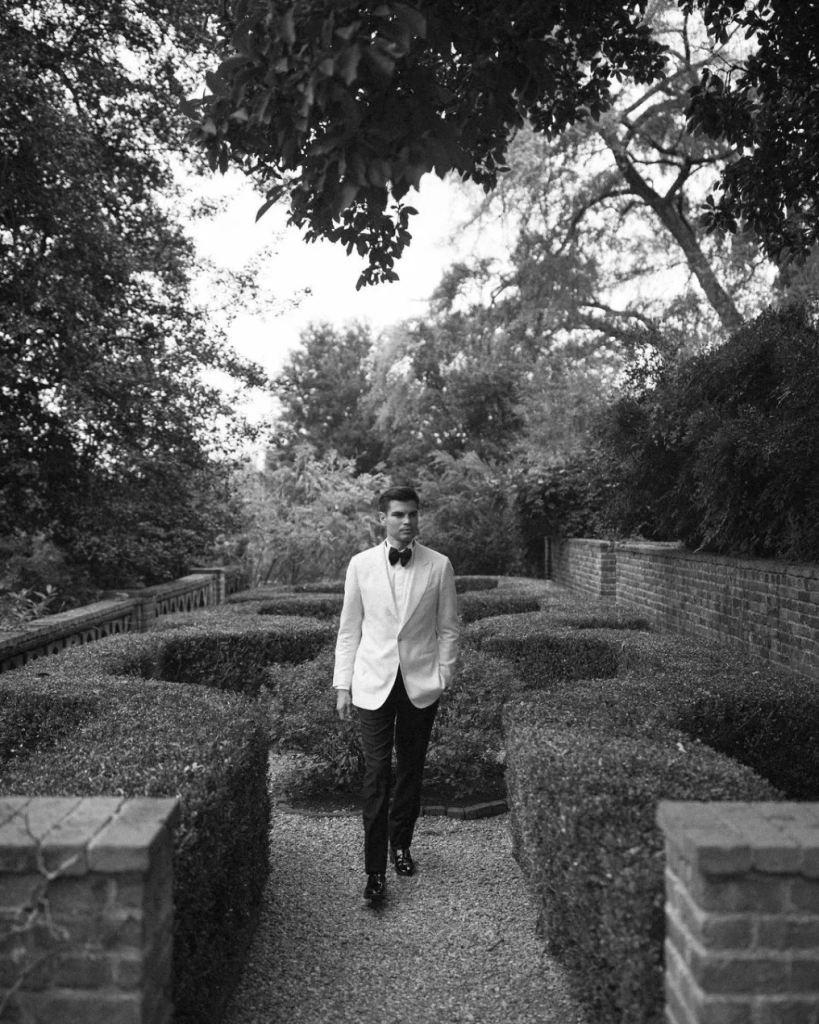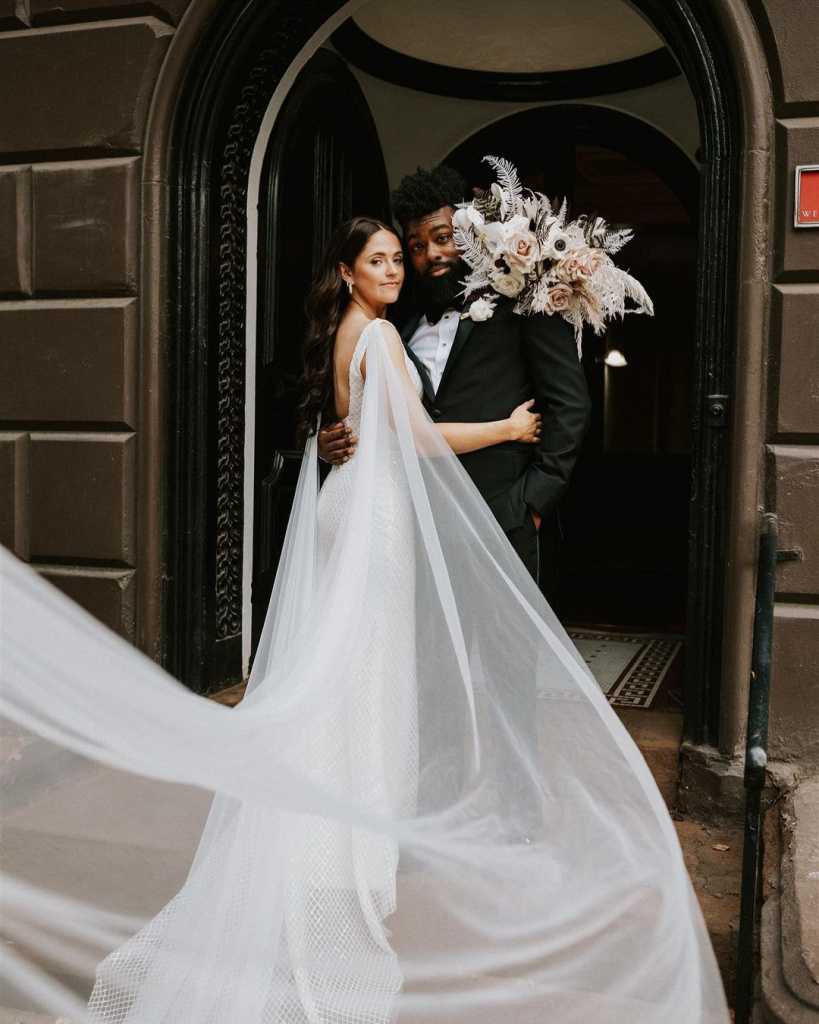 Moving on, let's dive into the delightful journey into the world of Barbarah and Matias - dynamic wedding photographers in Washington, DC that you'll wish you had at every significant moment of your life. Oh, and we promise you'll feel a few emotions along the way. Meet Barbarah and Matias, two souls intertwined not just in marital bliss, but in their passion for capturing life's most poetic and soulful moments. Have you ever met a couple who can make love, life, and lens come together in such a beautiful symphony? Well, now you have!  Together, they see the world through a lens that is soulful, cinematic, and honest. No fake smiles or staged poses. Their photography resonates with the genuine spirit of the moments they capture.
Their approach to clients? Think of it as a blend of professionalism with a personal touch. They don't believe in one-size-fits-all. Every couple, every love story, is unique. And so, they prefer crafting custom proposals that fit the specific needs of each couple. 
Audra Wrisley Photography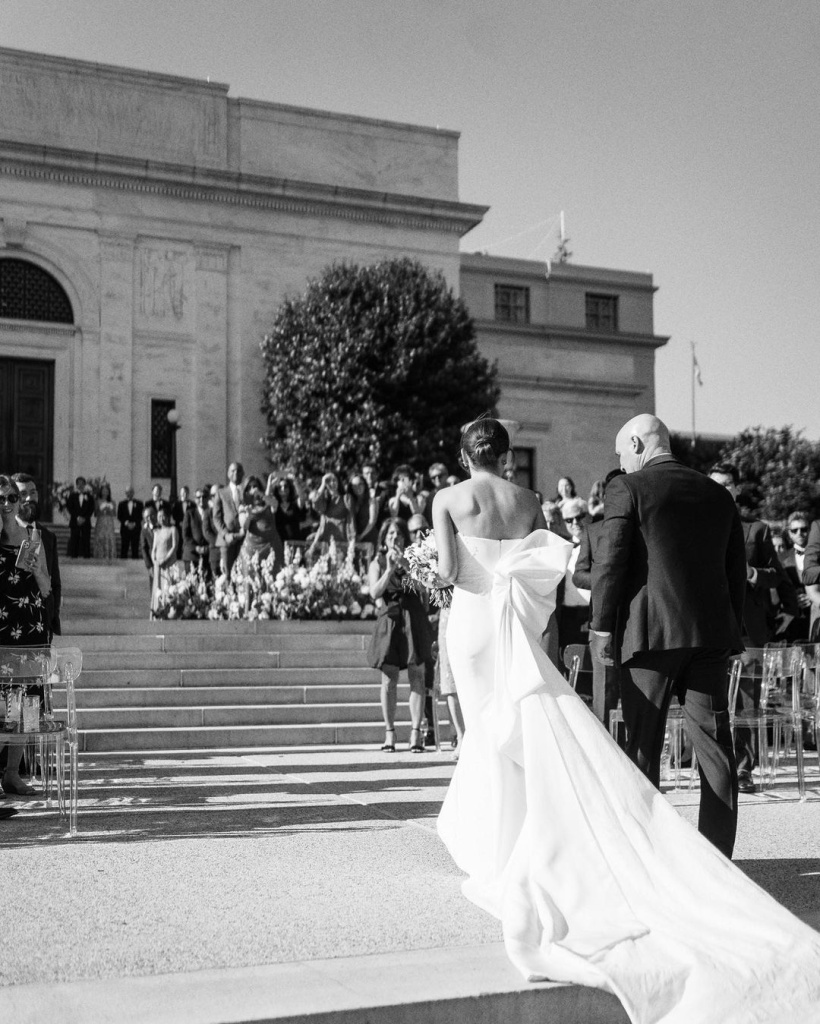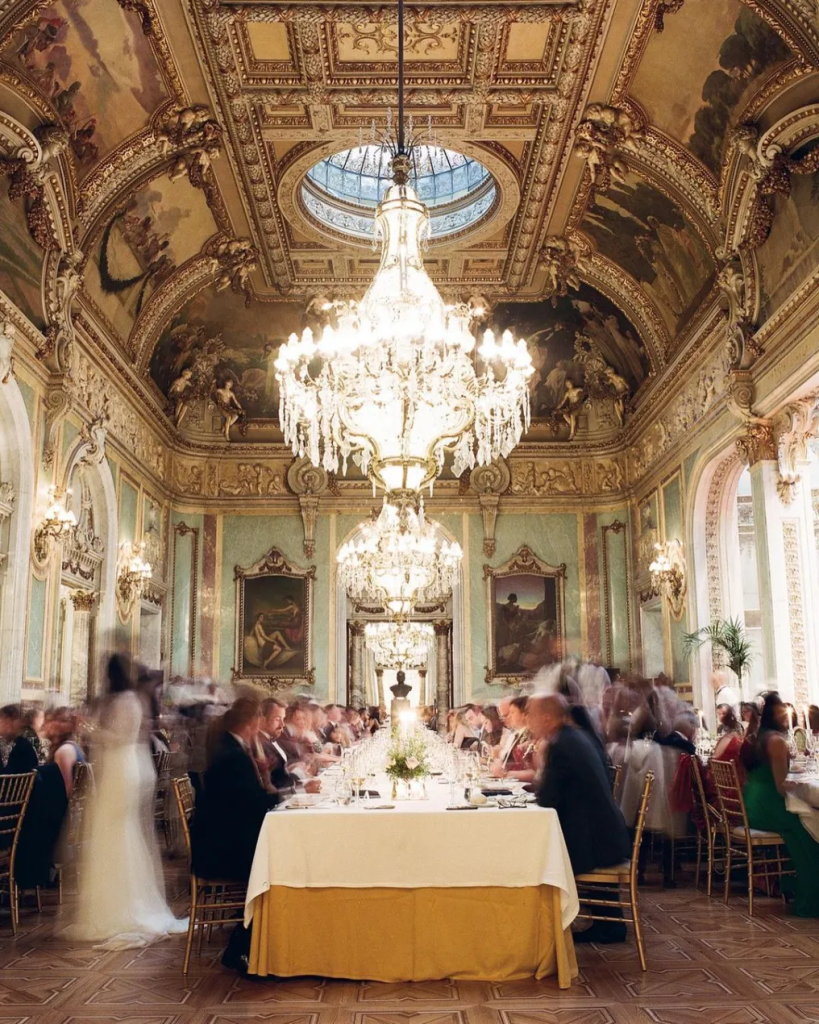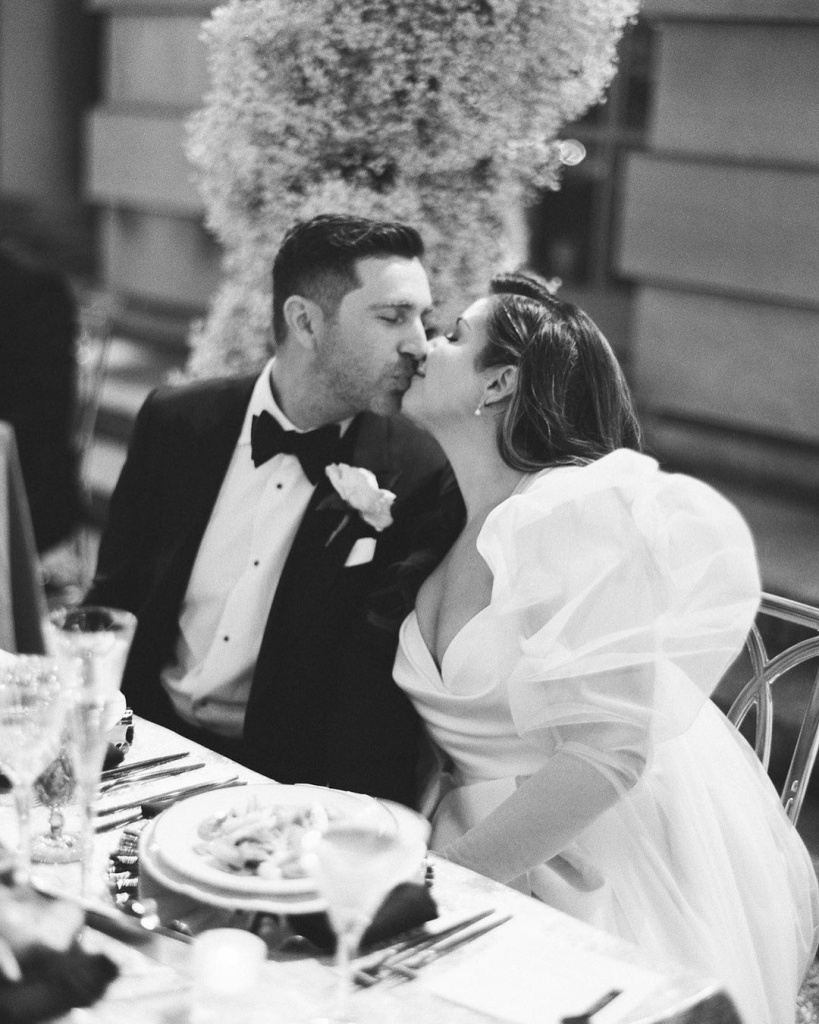 Ah, what a tale it is! Audra isn't just a regular photographer; she's a top 10 best wedding photographer in Washington, DC. You know, the kind that captures moments with such elegance and grace, you'd think they were lifted from a fairy tale. With an eye so sharp for detail, she could probably spot Waldo in a crowd without the striped shirt! For over 12 years, Audra has been navigating this beautiful and wild journey of photographing weddings. Imagine that! Traveling the globe, capturing raw emotions, and playing a part in the most beautiful days of many people's lives. And not just any photography, mind you, but a mesmerizing blend of fine art film, editorial fashion flair, and a photojournalistic touch.
We all adore fashion, don't we? But unlike those glossy fashion photographs that scream "this season's trend," Audra's work is timeless. They don't fade with the passing trends. Instead, they resonate with emotions and memories that couples would cherish for eternity. "Connection," she believes, is the magic ingredient. By forging a deep connection with her clients, she crafts visual memories that freeze those fleeting, invaluable moments. If that doesn't give you goosebumps, we're not sure what will!
Kiyah Crittendon Photography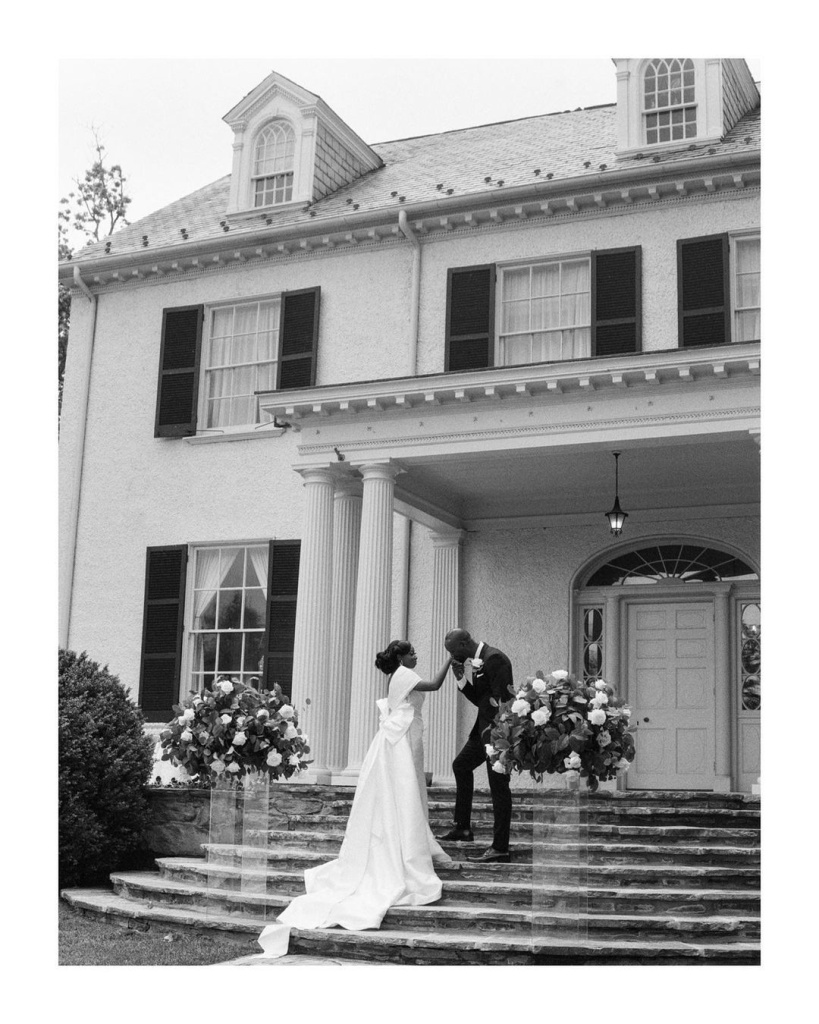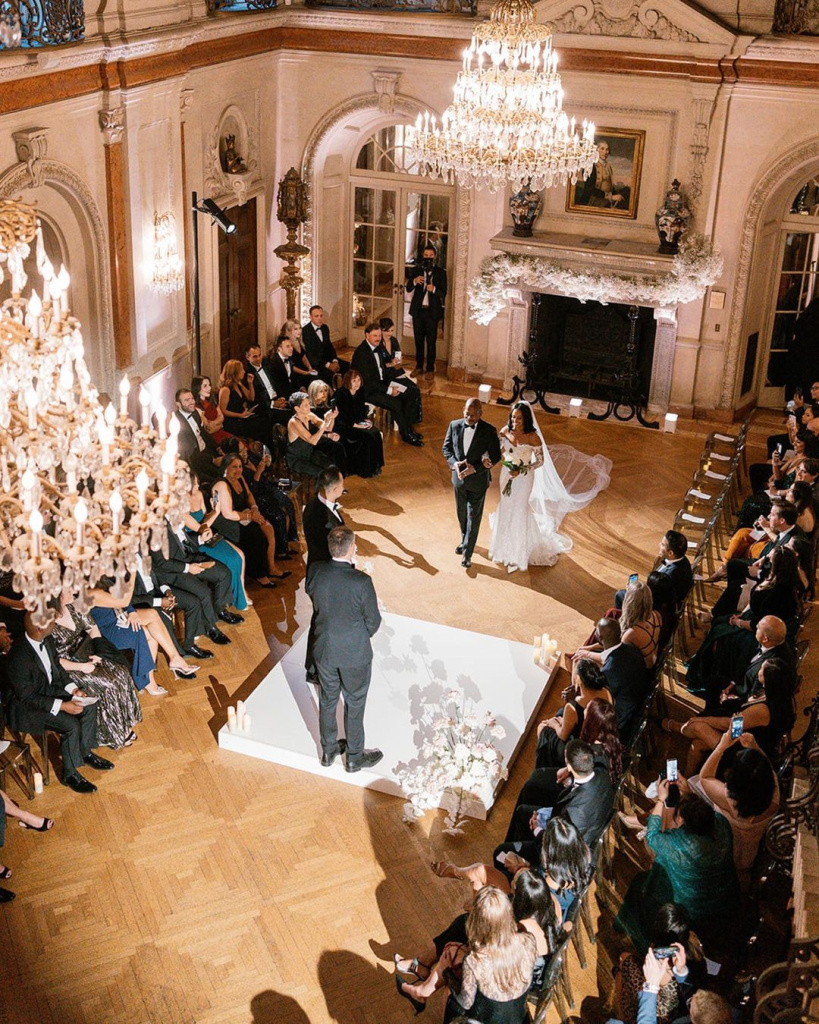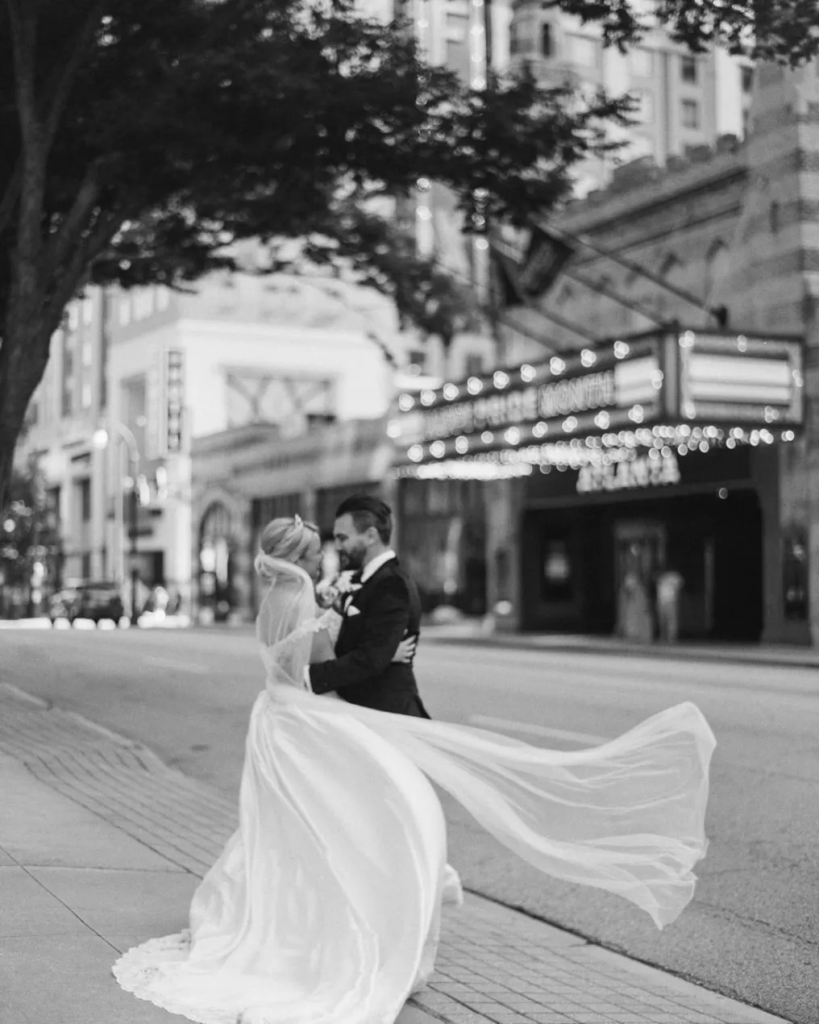 Let's dive deep into the enchanting world of Kiyah Crittendon, one of the most famous wedding photographers in Washington DC. Picture this: since 2005, she's been capturing moments. And, hold onto your socks, in 2014, she took the big leap into wedding photography. And if you're one of those who like to put things into boxes, her style is a brilliant blend of photojournalism and editorial. She's got an eye for the real, raw moments, while also bringing in a sprinkle of creative flair during portraits.
Why does Kiyah do what she does, you ask? Simple. She absolutely adores it. And it shows. Her clients often speak of her calming and joyful presence – a beacon of light on their big day. And let's face it, we all need someone who'll do a little happy dance when they nail the perfect shot. Kiyah's ethos when working with couples? Empathy meets experience. Over the years, she's honed the art of balancing guidance with space – ensuring the raw emotions of the day remain undisturbed.
There you have it. As we wrap up this photographic journey through wedding photography in Washington DC's best, remember this: Your wedding is a symphony of moments, fleeting and everlasting all at once. While the cake will be eaten and the flowers will wilt, the photographs? They're timeless keepsakes. With the artists we've just introduced you to, you're not merely getting a photo; you're gaining a piece of art that speaks your love language.
We've laughed together (virtually), we've shared the inside scoop, and we genuinely hope your heart found a beat or two that resonates with any of these incredible talents. As you embark on your matrimonial adventure, may the lenses be ever in your favor and the lighting capture your best side. Here's to love, laughter, and the joy of finding the perfect photographer to capture it all!