Log in
Forgot Password?
Or
Not a member?
Sign Up Now
Choose your role
Already a member?
Sign In Now
Sign Up as vendor
Already a member?
Sign In Now
Or
Contact Vendor
Request has been sendet
Error: Request has not been sendet
Thank you! Changes has been succesfully saved.
My profile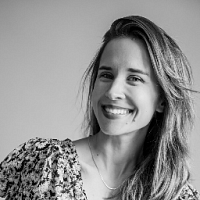 Anastasia Romanova Photographer
I've always felt drawn to timeless, elegant photos that show human connection on a deep level.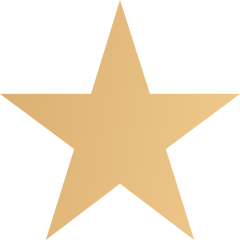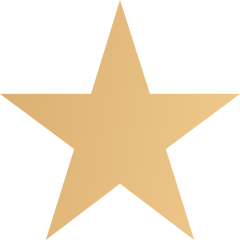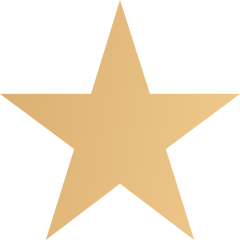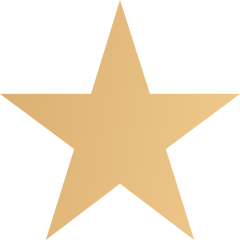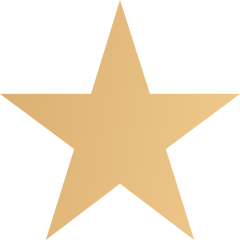 $7 000
42 Reviews for Anastasia Romanova
out of 5. Recommended by 100% of couples
Add a Review
Anastasia and Vladimir are absolutely amazing. With a unique venue and little time for photos, they were able to capture our special day perfectly. We received our wedding proofs within 2 weeks, which amazed many of our friends who had to wait months for their photos. It is without reservation that I recommend Anastasia Romanova for your wedding day!!
Anastasia and Vladimir were absolutely amazing photographers. We LOVED our wedding pictures so much! They look so beautiful and natural, and Anastasia is incredibly creative with her shots. As I was looking through my pictures, there were so many moments that I never even realized she captured on the wedding day, because I never realized she was even there. She really captured all of the emotions of the day. On top of that, Anastasia and Vladimir were super nice, and made us feel very comfortable throughout the entire process.
Anastasia is an excellent photographer, I couldn't have asked for a better one. She is intuitive, creative, and very sensitive to the client's wishes. She thinks quickly on the spot turning a rainstorm into a beautiful photo shoot and is extremely willing to go the extra mile when it comes to making sure the client is happy. I also really loved that she cares about making the client comfortable, is very easy going yet professional, and makes the experience much less intense and "forced" as photo shoots normally feel. She was perfect! I'd chose her over and over again.
Our photographs are gorgeous! Anastasia's work is utterly amazing! I looked at so many photographers' websites but was instantly hooked when I saw Anastasia's work. She has a richness to her photographs and captures sweet genuine moments that can only be caught in an instant. She has an incredible eye! When I met with Anastasia for the first time her, her confidence and strength were as evident as her kindness. I think it's important to note that she was very clear in outlining when we should put together the wedding day's timeline and she essentially crafted it when the time came. She was always accessible and happy to answer any questions and offer assistance. I knew she had complete control over the timing and knew what needed to be photographed so that on the day of the wedding my husband and I were able to just relax and enjoy. She and Vladimir were an absolute pleasure to work with. They seemed genuinely happy to share our day with us. Anastasia was artistic & creative and they both took control when needed to get the right shot. They were open to suggestion and very direct with their thoughts and opinions when asked. We could not be happier with the results! We could not be more grateful, and we absolutely recommend them!
When it came to picking a photographer for the wedding, I was very very picky - until I stumbled upon Anastasia. She was the only photographer we met with and the only one we needed to. Her style and unique shots were exactly what we were looking for! We had done both our engagement photos and wedding photos with Anastasia and her husband Vladimir – and we could not be more thrilled with the result. The photos were absolutely gorgeous! She has a such a unique eye and creates beautiful photos in any environment! It rained on our wedding day so we had to stick with mostly indoor photos, but that didn't negatively affect any of our photos. Anastasia was able to create beautiful photos regardless of the background or environment.
Not only that, but both Anastasia and Vladimir were an absolute pleasure to work with! They are patient, friendly, and make you feel totally comfortable through all the various photos. I would recommend them to anyone and would find any excuse to work with them again! My only regret is that I wish we had extended our time with them on our wedding day to capture even more great photos! I even follow her on social media because I am just an awe of all the photos she posts from various weddings and engagement sessions! Her photos absolutely speak for themselves!
My husband and I are so grateful to have had Anastasia and Vladimir as our photographers. Anastasia's style is refreshingly different from the washed-out, soft, blah style that's common nowadays. Her images are bright, vivid, crisp, bold, and colorful. She and Vladimir didn't rest for a second, beautifully capturing hundreds and hundreds of moments throughout our big day.
Beyond her immense artistic talent, Anastasia was wonderful to work with. She's extremely well organized, responsive to questions, and receptive to requests. Her level-headedness actually helped us remain calm despite the chaos of our big day. Anastasia produced countless breathtaking portraits that we'll treasure forever.
Our experience with Anastasia and Vladimir was amazing!!! We hired them to take photos of our wedding day and their sweet spirit put everyone at ease as they were able to capture every special moment of our big day. There were many times throughout the day where the would pop up and capture unbelievable candids, intimate moments with us and our guests, and even the very specific details of our wedding ceremony that were very important to my husband and I. They were very professional, easy to work with, were barely noticeable, but seemed to get photos of everything - including things that happened at our wedding that we did not even know happened! Even amidst all of the craziness that can happen at a wedding, they got the job done. We are SO happy we hired them! We highly recommend Anastasia and Vladimir.
There are no other words to say how happy I am that I found Anastasia and her husband. From our first meeting I knew she was the photographer I wanted . Our engagement pictures were beyond amazing and I am so excited to see my wedding photos! Anastasia really has such a great eye and is the best at what she does. I 110% will recommend her to anyone else. You won't be disappointed !! THANK YOU SO MUCH ANASTASIA AND VLADIMIR!!!
Searching for a photographer, like any other part of the wedding process can be a challenge - especially when you already have an idea of how you would like to look in the wedding photos. Since I don't take many photos of just me and shy away from too much attention, it was difficult to see myself liking any photos from anyone. After meeting Anastasia and looking through her gorgeous photos, my now-husband and I loved every detail. Anastasia and her husband, Vladimir were so kind and easy to talk to during the entire process. I get very nervous when it comes to being photographed. They certainly were able to direct my husband and I so we wouldn't show our nerves. Anastasia took the time to listen to my thoughts and helped me boost my confidence. Since they were so easy going, I felt comfortable addressing my insecurities and it made for such a perfect day.
Also, one of the important goals my husband and I had was to make sure our vendors were able to work cohesively. It is such a crucial step that vendors can be flexible with each other. This helps make the day stress-free. Anastasia and Vladimir work so well with each other and with everyone else and it made for a smooth day. My husband and I are witnesses to other photographers' work at various weddings. Some of their styles are too overbearing and up in your face. It would make the wedding seem like a circus. This was definitely NOT how Anastasia and Vladimir function. They work in sync and without chaos that you would not even realize they were there. We couldn't even recall some of the special moments they captured, as they were happening. It is touching to know they were able to make it a lasting memory for us. Thank you, Anastasia, for helping me develop the self-confidence I needed for our wedding day. Our photos are stunning and we are truly gracious for the everlasting memories. We most certainly recommended you to our friends and family!
We could not be happier with our choice to have Anastasia and Vladimir document our big day in Philadelphia. We absolutely LOVE our wedding pictures and they truly captured the emotion fr om all the day's special moments. You only need to look at a handful of their pictures to recognize that they are extremely talented and are operating on a whole other level with their documentary style photos. More importantly, they are consummate professionals and were an absolute pleasure to work with throughout the process. From our first meeting with her, Anastasia was super responsive, was always there with friendly reminders, provided great advice on wh ere to take pictures, and answered the other million questions we had. As a bonus, it was great getting to know them ahead of time and working with them on engagement pictures. On the wedding day, Anastasia and Vladimir blended in seamlessly, while making sure they captured all the shots we wanted. We also appreciated their patience and skill in directing our massive bridal party to get the perfect shots (10 groomsmen & 9 bridesmaids!!). In all the stress of wedding planning, photography was frankly something we did not have to worry about much at all once we had Anastasia on board. You cannot go wrong with Anastasia and Vladimir and we cannot recommend them highly enough!!!!!!!!
Anastasia and Vladimir are simply AMAZING fr om start to finish. No questions asked. Not only are they both extremely talented, there are just so many decisions to be made when it comes to wedding planning (as we all know) and Anastasia just made everything SO EASY. From the beginning she was so helpful with every detail, choosing locations for pics, asking all the right questions, and coming up with different ideas that suit you and your fiancé! They are both super knowledgeable, organized, professional, responsive, the list goes on and they truly check every single box.
Prior to the wedding day, there's a period of time wh ere you've done all you can do, then in the final few weeks there are ALL the last minute details and 500 loose ends to tie up! It's a very stressful time and Anastasia was the ONE person not driving me crazy. She basically planned the whole timeline for me, I knew I could trust her, and I knew she was going to do an amazing job! And I got so many compliments from the wedding party saying how much they loved them! The cherry on top is we got both our engagement/wedding photos RECORD TIMING fast and she shares the most breath taking sneak peaks on social media! These two are incredibly talented and work so well together. Choosing a photographer is a huge decision! But I absolutely made the right choice and would choose them over and over again! We are both so happy and can't thank Anastasia and Vladimir enough!
Do yourself a favor and hire ARP immediately!! My husband and I did a ton of research on photographers - spent hours looking through their portfolios, reading reviews, scheduling consultations, ect. Knowing this was the most important vendor we would have, we decided to splurge and hire ARP.. and we couldn't be happier with our decision! Anastasia and Vladimir are two of the sweetest, most down to earth people I have ever met. Anastasia was extremely patient, accommodating, and resourceful throughout planning and most importantly, our special day. Anastasia has an eye for detail and a knack for making you feel comfortable, confident and most importantly, beautiful, during the photos. Anastasia and Vladimir were always present but never intrusive - I hardly noticed they were there unless I was looking for them. Vladimir and Anastasia work so well together, their love and happiness rubbed off on us and they added such joy to our day. My family and friends cannot stop talking about our sneak peek pictures and how wonderful these two were throughout the day. The day flew by and I am so happy I have these incredible pictures to reminisce on. As hard as we tried to make sure everything was perfect, I inevitably have many regrets as a bride and I am so relieved that my pictures aren't one of them! I can't say enough great things about these two and my pictures!!
Anastasia and Vladimir were so amazing to work with from the moment I called to inquire about availability and pricing. We came across Anastasia's pictures on Cescaphe's Instagram, and when we viewed her Instagram we knew these were the photographers we have been looking for - but to be quite honest they exceeded our expectations! They are extremely professional, personable, and great at what they do. Anastasia recommended we go to Longwood Gardens for our engagement photos in the summer and we are so grateful for that experience! Not only did the pictures come out beautifully, but we also had a blast and learned a lot as we worked with Anastasia and Vladimir. We are grateful for that experience because we got to know our photographers and somewhat experience what our wedding day would be like. We had a few phone calls between the engagement shoot and the wedding, but Anastasia was always available on social media if we needed her thoughts or opinions. Following her in Instagram gave us so much inspiration after seeing Anastasia's photos from other weddings and venues. Anastasia was also 6 months pregnant at the time of our wedding, and she came out in the freezing cold no complaints! She was everyone's motivation that day as we were freezing our toes off! Our photos from our wedding day are everything we could have dreamt they would be – it took us 2 weeks to choose the photos we wanted for our book because there were too many good ones to choose from! Anastasia also had 37 photos available from our wedding and posted on Facebook less than 1 week after our wedding! Truly amazing turn around. Not to mention, every single photo from our wedding was in our email inbox exactly 1 month to the day after our wedding. We highly highly highly recommend booking Anastasia and Vladimir for your wedding! We feel so lucky to have worked with such a kind and talented couple!
Hiring Anastasia and Vladimir to photograph our wedding is one of the best decisions we made during the wedding planning process! They are incredibly talented, they pay close attention to detail, and fit seamlessly into our wedding day as they took amazing photos! They are both super sweet and fun to be around; genuinely good people inside and out.
Anastasia took both my engagement and wedding photos, which we are beyond happy with. For engagement photos, her and Vladimir drove to Rehoboth Beach, DE and photographed us in a few spots that were important to us. She turned the photos around so quickly and had my completed gallery within days.
For the wedding, I emailed Anastasia often to ask questions and she always responded quickly and professionally. I sent her picture ideas fr om our venue and she was able to take the exact photos I wanted on the big day. She also helped us create our wedding day timeline! I didn't even know a photographer could do this, but Anastasia is familiar with our wedding company and venue (Finley Catering - Ballroom at the Ben), so she just took charge and told me when we should be leaving each place and what time to be ready. This helped, as I coordinated the entire day based on her feedback. On the wedding day, Anastasia stayed with me and the bridesmaids and Vladimir went with the guys. They texted to make sure we never ran into each other - she even ran out of my trolley at one point to stop the guys in their tracks! She was direct in her positioning and efficiently told everyone wh ere to stand and what to do. My parents thought it was amazing how she was laying in the middle of Broad Street to get us the perfect iconic Philly photo. Our wedding photos turned out truly amazing. My family is still talking about how good our photographer was. Each time I look through the Gallery, I find more photos that I love that I missed the first time around. Her eye is just so good that what first looks like a casual dance floor picture turns into one of your favorite pictures. We purchased an album package, so we're now picking out our album. Anastasia has been great with helping select and position the pictures in the album; I can't wait to see it! I highly recommend Anastasia and Vladimir, they are a great team.
I had followed Anastasia on Instagram well before I was engaged. I actually picked my wedding date around her availability! Anastasia and Vladimir are the perfect team. They are able to do light and airy but can also do dark and romantic. They were a dream to work with and executed my vision so perfectly!
Anastasia is honestly the best in the business. She has the most incredible talent and eye for beauty in moments and in humans. We wanted a very specific look for our wedding - and even requested a special lighting technique to brighten the colors and bolden the settings and she agreed with NO HESITATION! She was one of our most responsive vendors (which for brides is a HUGE plus) and she was so calming the day of our wedding and so flexible to our needs. Her pictures loom like they are shot for a magazine and her work is IMPECCABLE and like no other photographer that I've seen. Most of all- her energy and passion for her art is palpable and she truly invests in each of her client to capture the essence of their wedding day. I truly can't stop raving about Anastasia and her magical photographs - she is worth every penny!!!
Anastasia and her husband Vladimir truly care about capturing your special day in a way that reflects your personalities and your marriage, and they are both an absolute pleasure to work with. From the first introductory phone call, I was so impressed by Anastasia's patience and professionalism. Anastasia helped us establish our wedding timeline to make sure all the moments most important to us would be captured. She even talked me through the entire wedding timeline again 4 days before our wedding when my nerves go the best of me and I needed a bit of reassurance. Anastasia is extremely organized and efficient during the bridal portraits and takes all the pressure off the bride and groom to stay on schedule. At the same time, she is so patient and positive, and our bridal party and family all commented how enjoyable she was to work with. The most important part – our wedding pictures – are absolutely breathtaking. There is an overall simplicity, yet dramatic attention to detail that is so unique and impressive. All our pictures are so genuine and natural, and we are IN LOVE.
Stop searching and book this photographer right now! Anastasia and Vladimir are part of what made our wedding so special on October 5, 2019 at the Vie. We first met them in September 2018 for our engagement session and they we're so professional and welcoming. I know for my husband and myself, professional pictures can tend to feel awkward but with Anastasia and Vladimir they were so amazing it felt like we were friends hanging out. Before the wedding and on the actual day they were so organized and helpful to me and my family. They offered great advice for locations for pictures and how to set up the timeline for the whole day. We had a large bridal party of 24 and they handled the group photos with ease. We recently got our whole gallery back and I was blown away by the pictures. They were able to capture every big moment of our day and everything else in between. I have received countless compliments from family and friends, they are so impressed with how the pictures turned out. I cannot recommend this photographer enough, book her now, you will not be disappointed.
We will be treasuring our wedding photos for decades to come, thanks to the amazing artistic work of Anastasia and Vladimir! We are swooning over our album and cannot wait to share photos with our guests and families. This duo was so fabulous to work with on the most special day of our lives. They were such a calming presence and worked seamlessly with other vendors to assure that the day went smoothly. They helped us get all the photos on our lengthy shot list (as we had two huge families in attendance!) and captured so many special moments, both big and small, with their lenses. We would highly recommend this team to any couple- you won't be disappointed!
Awards
30 Reviews
15 Reviews
5 Reviews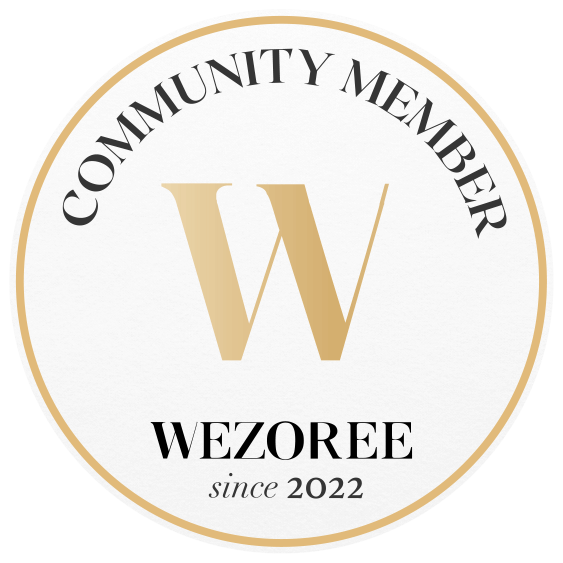 Wezoree Community Member