C
Wezoree Community Member
2022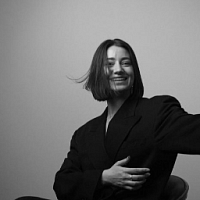 Diana Gas Videographer | Reviews
I love to surround myself with happiness and capture a glimpse of my couple's love, and I also love to visit new places!
5
(1)
$5 000
1 Reviews for Diana Gas
out of 5. Recommended by 100% of couples
Add a Review
Diana is the BEST! My final video looked like a chic Vogue video, not kidding. If you want a non cheugy, classy, timeless wedding video shes's the vendor to go with. She really is an artist and has a great vision. She was sweet and super easy to work with and any ideas I wanted were captured flawlessly. All of the special moments came through beautifully. Diana also gave a ton of footage, which was a huge perk of booking her vs. other people.