Log in
Forgot Password?
Or
Not a member?
Sign Up Now
Choose your role
Already a member?
Sign In Now
Sign Up as vendor
Already a member?
Sign In Now
Or
Contact Vendor
Request has been sendet
Error: Request has not been sendet
Thank you! Changes has been succesfully saved.
My profile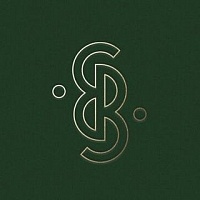 bumble burgh Events Planner
bumble burgh was founded with the purpose of bringing a high level of professionalism and creativity to the event industry.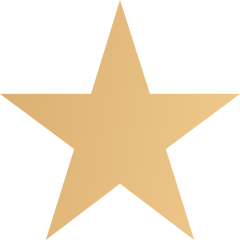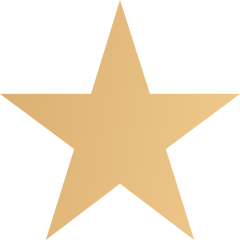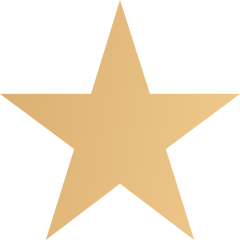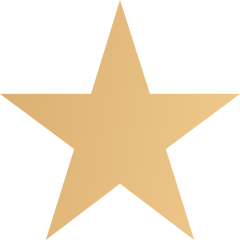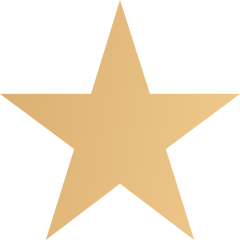 $27 500
47 Reviews for bumble burgh Events
out of 5. Recommended by 100% of couples
Add a Review
I couldn't have had my perfect day without Maggie and her team… and when I say perfect, I mean perfect. Not only was our wedding day a dream come true, but the whole planning process was a breeze! I said from day one I would trust the experts and I'm so glad I did. Maggie was on top of every single detail—small to large. I had peace of mind throughout the whole planning process. Not only is Bumble Burgh punctual and professional, but also passionate about their work. Maggie and her team were so kind, not only to me, but my family and all of our guests. We had so many compliments on their courtesy, professionalism, and execution of our day. I never had a doubt in my mind that they would take my vision and turn it into a masterpiece. Everyone has must haves for their wedding… this team needs to be one of yours! Thank you Bumble Burgh for being the best in business.
How people plan weddings without wedding planners is beyond me. How people plan weddings without Bumble Burgh Events makes no sense at all! Our experience (we did the full beginning to end planning package) with our lead planner Abby, Karlie and team was one for the books. From the start, they had a process for really getting to know a couple personally and understanding the vision of what you're looking for. They are so organized with their online client portal (Soo helpful) and it makes the whole process less daunting for sure. They have such a good trustworthy reputation in the Pittsburgh wedding industry and have great relationships with some of the best vendors out there. Their recommendations from food to DJ to florals etc did not disappoint. We were set to marry in September 2020 and our wedding had many many hurdles and pivots to deal with (thank you Covid 19 and even before Covid with an unexpected need to change our originally booked venue). Abby and Karlie worked their hardest, found us a new, better venue that we were so happy with. Covid hits and they work their butts off every step of the way through 2020 and got us rescheduled to November 2021 with ALL our original vendors! That was a miracle they pulled off that many other Covid couples didn't get. This team moved mountains to keep us calm, informed and assured that they would get us to our wedding day no matter what. They handled the changes with grace and professionalism while keeping a panicky stressed bride calm. Abby was a golden communicator. She answered texts, email, calls whenever I needed her. She was my rock through the most not organic way to plan a wedding ever! When our wedding day finally came, it was PERFECTION. The organization of this crew made the day we waited for run smoothly and stress free. By far the smoothest running wedding I've ever been involved in and their behind the scenes work made the day enjoyable for everyone. If you are looking for any level of event/wedding planning (they offer several packages) you need to go with Bumble Burgh Events, plain and simple. These women are the best!
The best decision we ever made for our daughter's wedding. Karlie was our lead planner. From start to finish Karlie was unbelievable! Karlie is truly one of a kind, she is sweet, energetic and very detail oriented. If you are looking for someone who will work hard, have unique ideas and is willing to navigate problems that arise with ease Bumble Burgh should be your pick. The day of the wedding Karlie and her team had everything under control we had nothing to worry about, all of her vendor suggestions were terrific and easy to work with. All of the little details that she suggested came together into a Magical event! It was truly a pleasure to work with Karlie and Bumble Burgh!
We are thrilled we made the decision to go with bumble burg as our wedding planners. We loved working with Maggie, as our lead planner. Maggie was an excellent resource throughout the entire wedding planning process. She listened to our every want and need along the way and helped to bring our vision to life. When there were bumps along the way (as there will be with planning any wedding, especially during COVID), Maggie was able to problem solve quickly. She did an excellent job communicating with and coordinating all of the vendors. Furthermore, Maggie, was professional, friendly and extremely organized. We were in awe the day of our wedding just how perfectly executed everything was. Not only was Maggie available on our wedding day, but she brought an entire team along with her to ensure that everything went smoothly. Our wedding day was absolutely perfect and we have Maggie and the rest of the bumble burg team largely to thank for that! We would highly recommend bumble burg events!
Words cannot express my gratitude for Karlie and the bumble burg team. Our wedding day was a dream and felt like something out of a magazine. It was the PERFECT wedding and it's all because of them. Working with Karlie and her team at bumble burg was hands down the BEST decision we made during wedding planning. I reached out to Karlie in a time of desperate need. Having to postpone a wedding because your original venue filed for bankruptcy wasn't something as a bride I would have in a million years thought I would have to go through. We were completely overwhelmed with contracts, dates, and all the behind the scenes stuff no one explains to you when you start planning a wedding. As soon as I had my first conversation with Karlie I knew we needed her. It wasn't a want, it was a need! Karlie immediately jumped right in and helped us book a brand new venue, move all our vendors over to a new date and helped us plan the most amazing day and created the wedding of our dreams. From absolutely hating wedding planning and wanting to give up and just elope Karlie turned it all around. Not only is Karlie professional, organized and attentive... she is an amazing human who kept me sane throughout the whole process. Our wedding design was created by another wonderful human of the bumble burg team, Francesca. She is an absolute design genius and it was like she was reading our minds when it came to our vision. It was elegant, timeless, but also uniquely us. We received so many compliments from our friends and family who said it was the most beautiful wedding they had ever been to. Our wedding day was 100% stress free thanks to bumble burg. It felt like we could be a guest at our own wedding and enjoy every moment! I felt like there was a (much better) version of myself behind the scenes and I didn't have to worry about any of the details. Karlie and her team worked tirelessly in 90 degree weather to make sure the day was even more perfect than we could have imagined. Thank you Karlie, Francesca, and the entire team at bumble burg we are forever thankful for you! We love you guys!
Most reviews help others decide why a company is great, and to convince others how to help choose. There is ZERO need to think any more IF you've been lucky enough to discover BUMBLE BURGH EVENTS CO. then please do yourself a favor & look no further! With their expertise, creativity & flawless execution, they most certainly surpass their already proven success. We selected their "Beginning to End" package and would choose to do it all again! Their services exemplify the tangibles (their system, process, software, checklist, timeline, budget process, questionnaires, design process, etc.) as well as the intangibles (approachability, flexibility, professionalism, follow-up/initiation, vendor selections support, creativity, authenticity, alignment etc.) With an infinite mentality Karlie & Francesca created us a design that was not only a dream, but a magic in the making. They took our ideas and worked diligently with our Venues' staff to create them to life resulting in a remarkable & memorable ambiance. Karlie flawlessly managed the process from inception to reception; she was always efficient, knowledgeable and decisive. As a bride, I say with conviction that I thoroughly enjoyed the planning process with flow and ease. To have the feelings I do, knowing I could relax on my wedding day and trust that BUMBLE BURGH EVENTS CO. had every detail, minute and aspect all covered, is a great moment in time to remember forever. Although Bumble Burgh manages many events, one would never know because they always made us feel special and that our event was their number one priority!
I hired Bumble Burgh Events Co. for planning my wedding, and I'm so glad I did. I selected the Final Stretch package, which meant they took over for the final three months of planning and ran the day of the wedding. Abby was my lead planner, and I could not have done it without her! Everyone at Bumble Burgh was organized, professional, communicative, and enthusiastic about my vision. I would definitely recommend Bumble Burgh to couples who are planning a wedding!
We truly couldn't imagine a better planning team than Bumble Burgh! Karlie was the lead, full-service planner for our July 2021 wedding, and she was such a pleasure to work with over the course of the year. She is professional, kind, fun, organized, and overall is just SO great at her profession. Karlie and her team brought our venue transformation and design ideas to life, and she also recommended and coordinated all of our needs with amazing vendor partners down to every small detail. She took any stressful parts of planning a wedding off of our hands, and the entire team of Karlie, Maggie, and their assistants made the day of the wedding go so smoothly – we didn't have to worry about anything but having fun! In our case, we ended up having to go with our plan B due to rain, but the way they executed the day ended up being better or just as great as plan A would have been! We really can't imagine what our wedding would have been like without Karlie and the rest of the Bumble Burgh team. Choosing Bumble Burgh Events Co. as your wedding planner is the best decision you will make!
I cannot say enough about the quality, kindness, excellent work, stress reliever, and soo many other complimentary characteristics to describe this team from Bumbleburgh. To be honest, I was asking why is a planner needed as we could do it all ourselves, but I could not have been more wrong. They provided so much assistance to ensure that we enjoyed ourselves on our daughter's wedding day. It ran so smoothly and we cannot say enough about them. Thank you soo much to Karlie and team at Bumbleburgh!
I wish I could say that wedding planning was a total dream, but any COVID bride would tell you that's a lie. However, I truly can't imagine how any COVID bride made it happen without Bumble Burgh! Between starting out as an out of town couple, postponing our first date, and then moving venues with only 8 weeks until our second date, I can confidently say that we would have thrown in the towel and eloped if it weren't for Maggie and the whole Bumble Burgh team. During the design process, even before we had to postpone our first date, Maggie helped me turn my Pinterest board and vision into real plans. Her industry knowledge and connections were invaluable to us even before we started running into roadblocks. When we had to postpone, Maggie was professional, positive, and persistent. Her "make it work" attitude is only topped by Tim Gunn himself, and she was relentless in her pursuit of giving us the wedding we'd been dreaming of for two years. 5 stars, will renew vows just to work with Bumble Burgh again.
Hiring Bumble Burgh Events was the best and most important decision I made when planning my daughter's wedding! We are from out of state, but Pittsburgh is a place near and dear to my daughter who graduated from Pitt. She fell in love with the Mattress Factory and just had to have her wedding there. Given the many challenges that come with a destination wedding, let alone a rescheduled post pandemic wedding, having Maggie represent us and connect with our vendors gave us tremendous peace of mind . Her knowledge of the area and her relationships with our vendors was integral in the success of Abby and Michael's wedding day. Maggie was always positive and hopeful during extraordinary times to plan a wedding (twice). I greatly appreciated her willingness to work with me as a MOB, representing a busy new teacher/bride to be. She helped keep us up to date with all the details that needed addressing and got us to the finish line. June 26th was a day that will forever be a day full of joy. With the help of Bumble Burgh Events and Maggie, we were all able to just enjoy the day and not worry about ANYTHING. She executed the day with professionalism, grace and a big smile. We are grateful for all that she did to make this day exactly what Abby and Michael had hoped for and more! I could not have done it without her help and I thank her from the bottom of my heart, to the moon and back again :)
bumble Burgh Events Co. event coordinating truly was a Godsend for our 10/10/2020 wedding. We always planned for a destination wedding in Bethany Beach, DE. bumble Burgh Events Co. assisted us in finding vendors, coordinating vendors, and pulling off our dream wedding during a global pandemic. I am grateful for the support given during this challenging year of wedding planning. Karlie was a rock star in assisting with the coordination of vendors and flexible as the plans changed several times throughout the process of planning during the pandemic. I was greatly relieved during the rehearsal practice where Karlie assisted in coordinating all bridal party members and providing all necessary information for the big day! She assisted tremendously in the process of stationery and day-of signage. She worked diligently leading up to the wedding in addition to the day of balancing many hats coordinating all the vendors coming together. She provided great relief to the wedding planning process. She also tremendously supported us at the end of the event breaking down and gathering all necessary items. She persevered through several road bumps and challenges along the way with grace. I am grateful for bumble Burgh Event Co. design team following my vision of a non-traditional beach and destination wedding. I am happy to support a local Pittsburgh company and grateful for all efforts put forth. Highly recommend bumble Burgh Event Co!!! 10/10!!! Thank YOU for everything!
We had the most beautiful small wedding thanks to Bumble Burgh. Karlie, our lead planner, went above and beyond for us and we couldn't be happier with how the day turned out. She was very responsive, answering any of our questions promptly and kept us on track to make sure we were on schedule with any deliverables that were required of us. Like many other couples, we faced the challenges of the pandemic and having Karlie as our lead planner was such a blessing. We downsized our guest list to just immediate family about a month before it occurred and postponed the party until next year. Within a month, Karlie was able to find a new venue, pull together a new event plan for our micro wedding on a tight budget, and she worked with all of our vendors to amend our contracts to defer or split services, which was no small feat. We also trusted her and the team to design our special day which made it a complete surprise for us! Karlie took the time to really understand our style and created the perfect event. The result was a gorgeous intimate ceremony and reception with our closest family members. We are so grateful for the hard work and flexibility that was required to make our wedding day a reality. Investing in Bumble Burgh to help us plan our wedding was one of the best decisions we made!
Words can't express how amazing these ladies are. Simply put, Karlie and her staff gave us the wedding we'd been dreaming of for over ten years. From our very first consultation call, I knew they were perfect for us. Karlie took so much time and care to explain our options to us and from that day on, she was our saving grace! She made planning a wedding and switching plans in the middle of a pandemic look easy. I called her in late May and we had the wedding of our dreams by mid-August! She took all of our worries and made them go away, and took all of our hopes and dreams and made them a reality. Our wedding day was stunning from top to bottom (extra shout out to Francesca!) - we were in absolute awe. Karlie's day - of coordination was perfect too - she even thought to bring us water bottles after our wedding photos. A small thought and gesture that really went a long way, and truly represents how details Karlie and her team are! We would have never had our perfect day without them. I plan events in my career and I thought "hey, I can probably do this!" many times in the planning process but hiring Karlie and her team was the best decision we made for our wedding, other than getting married! If you have doubts about hiring a planner, get rid of all of them and hire these incredible ladies. They will go above and beyond for you, and truly give you the wedding of your dreams with genuine ease and grace. Karlie and team, thank you will never be enough for giving us our perfect day. We love you guys! ❤️
Karlie and the bumble burgh team made my wedding dream a reality!!!! From our very first phone call, Karlie listened to everything we said carefully, and was always on board with even my out there, very specific requests. She worked most closely with my mom, and was a master at balancing us and helping us to make decisions, too! One of my favorite things about Karlie was her personal touch - she really got to know my mom and I and made us feel totally comfortable throughout the entire process. A few notes on how she did this below :) In our early planning, she helped us to work with our venue, Nemacolin, to determine our overall wedding package. She also helped us in selecting the vendors she thought would best match what we were going for, and boy did she advise well !! I will note she was never pushy with these suggestions, but made recommendations based on the aesthetic and price range we had in mind. As the wedding day came closer, Karlie was in regular communication with us, and no late night call was ever too burdensome for her. She helped ensure every i was dotted and t was crossed, and again, put up with my mom and I asking numerous questions numerous times :) When the weekend came, we knew Karlie and her team had everything under control, and the event turned out far beyond what I could have imagined! So not only was Karlie a pleasure to work with, but she really did pull off EXACTLY what we were hoping for. Would highly recommend Karlie and the bumble burgh team!!
Karlie was Amazing! Without a doubt Karlie helped make our daughter's wedding weekend perfect in every way! She is highly efficient and extremely hard working and also very knowledgeable. She is well connected in the wedding industry and every vendor we hired had only the best and nicest things to say about her. She has tireless energy and remained calm all the time- something not easily accomplished while planning a wedding! My daughter and I had a million questions and she had great answers for each and every one! If there is one thing to do for your upcoming event - I would recommend hiring Karlie and her team at Bumble Burgh. You will not regret it!
Simply put, our wedding was 100% made possible thanks to Karlie and the bumble burgh Team. Our venue, while absolutely gorgeous, was logistically and seasonally challenging in so many ways. Karlie and her team met the challenge head-on and did not miss a single beat. From sourcing vendors (whom were generally top in their individual industries), accompanying us at our meetings with them, and working around the clock to bring our wedding vision to life, Karlie had everything covered from day one. Her design boards were fresh, original, and nailed our personal style. She welcomed every idea we brought to her and found a way to make them ALL happen. Karlie was in constant communication with our vendors about everything down to the smallest detail. Thanks to Karlie and the bumble burgh Team, we truly got to enjoy the wedding planning process. I have to say, on top of all the above, the performance by Karlie and her Team on the day-of was nothing short of perfection. Bumble burgh transformed an entirely outdoor venue on a rainy cold day into the romantic, elegant, and cozy event of our dreams. Infinitely times over we'd choose bumble burgh as our wedding planner, we are forever grateful to them for the most beautiful day we'll remember for the rest of our lives.
Bumble Burgh was an excellent choice when planning my daughter Lauren's wedding with her fiance Kevin. I was most impressed with Karlie's calmness and ability to make others around her feel calm. Her personal relationship with Lauren and Kevin I know made it extra special for them. As the Mother of the Bride, I realize there are many factors that go into planning a wedding. Karlie made the experience stress free with her organizational skills and her ability to work with Lauren and Kevin in planning their day and one they would remember for many years. I would highly recommend Karlie and her team for planning your wedding. You won't be disappointed!!!
"The best ever!" Is an understatement! I had no clue how many little details went into planning a wedding and our consultant, Maggie, is extremely knowledgeable and man did she ever work hard to make sure our day was perfect and exactly what we envisioned. Our wedding style was boho rustic so she even went into fields and woods and individually hand picked wildflowers and I cannot get over how beautiful they we're and made it truly unique. You need any advice, help with vendors, organizing Your guest lists, tracking rsvps, or really anything at all she had us covered. She truly cared and went out of her way to make sure we were able to enjoy our wedding day and just have fun. I didn't have to worry about a single thing wedding day and I still have guests telling me how much fun they had and how beautiful it was. And If I ever get married again
Karlie and the team at bumble burgh are phenomenal! After changing our mind a few times about what we wanted to do/where we wanted to have our ceremony and reception, we landed on a Sunday brunch wedding. Karlie was always patient with my indecisiveness and gave her honest opinion when I needed it. She helped my husband and I create the perfect ceremony and reception that truly reflected our personalities. In fact, quite a few of our guests said the ceremony and reception were exactly us. When we ran into a few issues with two of the vendors we used, she handled them quickly and professionally. Also, I should mention that I live just outside of Chicago, so I relied heavily on phone calls, emails, and texts with Karlie. She was always quick to get back to me and provided as much detail as possible. I would absolutely work with Karlie again.
Awards
30 Reviews
15 Reviews
5 Reviews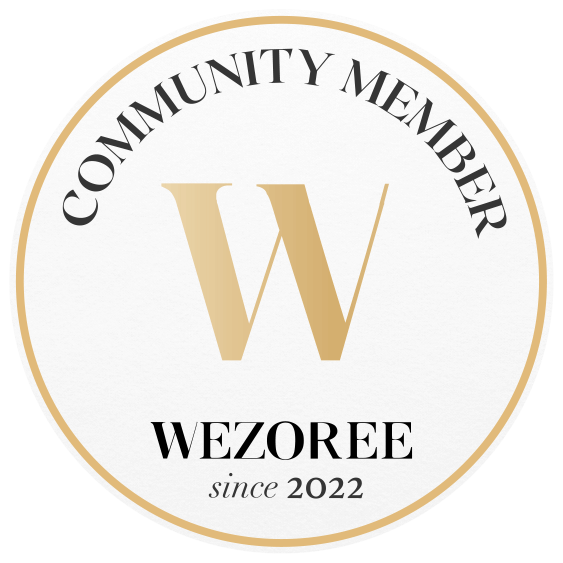 Wezoree Community Member