Log in
Forgot Password?
Or
Not a member?
Sign Up Now
Choose your role
Already a member?
Sign In Now
Sign Up as vendor
Already a member?
Sign In Now
Or
Contact Vendor
Request has been sendet
Error: Request has not been sendet
Thank you! Changes has been succesfully saved.
My profile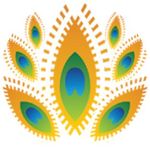 Karma Events Planner | Reviews
Award Winning Wedding Planning Company. Design•Plan•Coordinate•Manage•Execute to perfection. Featured in Mandala Weddings & Maharani Weddings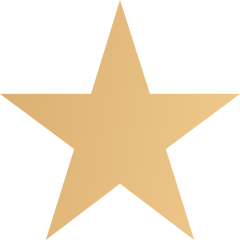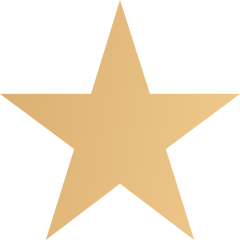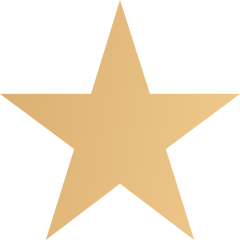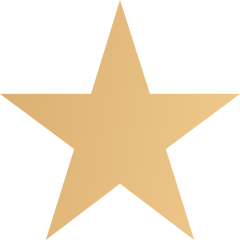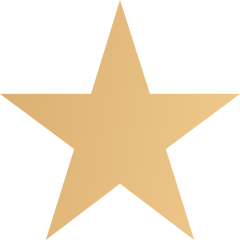 $12 000
27 Reviews for Karma Events
out of 5. Recommended by 100% of couples
Add a Review
Amee from Karma Events is such a gem! She was there for me every single step of the way. I am so happy I went with her for my wedding planning needs. My entire family loved her. Amee was their for me every single step of the way. No matter what time I called her she was always available to talk and always bringing fresh new ideas. Without her I would have been completely lost in planning a wedding. I met Amee at a Dulhan Expo in New Jersey and from the moment I met her I knew she would be such a great help. Man, was I right! One of the best investments yet on my wedding day. Can't wait to join you for one of your Paint Nite's soon!
Excellent service and very hard working. Extremely approachable and open to our ideas. Thanks Ami for making us feel so comfortable and relaxed!
I'm currently working with Karma Events, and Amee is truly one of a kind. She's a sweetheart. Very passionate in the work she does.
Working with Karma Events was a true pleasure for Prachi and Alaps wedding ceremony at the @queensmuseum! Looking forward with working together again soon.
Amee is amazing! She is available 24/7. Call or text and she will respond back quickly. Shes very organized and punctual! She is very resourceful. Willing to go extra mile to make the bride and groom day memorable! She was a pleasure to work with!
We have attended Karma Events' family oriented parties for several years now, (Easter and Holiday Party) and have enjoyed them immensely, They always have fun activities organized for the children and creative ways to get the kids involved. We love their events.
Attended a party for a friend and was so impressed with the whole set-up and how much fun we had that I had to find out who the event planner was. I met Amee who was engaging and very easy to talk to and will definitely use her services.
I attended a close friend's wedding that was coordinated by Karma Events. They did an amazing job. Everything went so smoothly! Thank you for making their day so flawless
Struggling bride trying to throw together a wedding in under 3 months, on a budget, and in NY! Sounds insane right? Nope! Not if you have Amee Sinha by your side. For personal reasons my wedding will no longer be in NY (and I'm sad Amee and I never got to see her amazing vision through
We hired Amee to help us plan our wedding for August 25, 2018 and she has been very supportive with all of our needs. She has helped us search for vendors, met with them, and has been amazing with supporting us when comes to anything about our venue. She is a wonderful and makes it feel so easy to work with and communicate with which we love! She has been a worker, supporter, and friend through our journey of planning our big day and we thank and appreciate her so much!
Amee is a taskmaster, in the best sense of the term. She was on top of everything and was instrumental in seamlessly transitioning through our jam-packed agenda on back-to-back days this past August. Friends and family all appreciated her friendly-yet-assertive style in ensuring an organized, timely sequence of events. She was a great asset and we've graduated from professional contacts to friends. Thanks, Amee! Love, Fakhrul & Nur
Amee Sinha truly went above and beyond for our wedding. Through thick and thin, she worked hard to make things as easy for us as possible. Since we were planning a wedding in New Jersey while living elsewhere, we completely relied on Amee for contacts and local guidance--and we were in very good hands. On the day of, she did a wonderful job making sure everything ran smoothly. She even took hundreds of photos throughout the day, so many of which are lovely and of moments that wouldn't have otherwise been captured! Amee is an extremely kind and generous person, and was a joy to work with. I would recommend her to anyone.
I will recommend to ANYBODY that Karma Events is exactly what you need to plan your events. For my wedding I hired my wedding planner Amee Sinha and I have received white-glove service from day one. She is thorough, responsive, headstrong, and an amazing person to work with!! Being that I have a busy schedule with work, she will take on all tasks with no problem and makes sure the day runs smoothly. I am not joking when I say this woman physically ran back and forth to all things that needed attention on the day of my wedding and my family was grateful because they were all able to enjoy the event with no worries. Amee and her assistant checked on me all day all the way down to the last minute of my event. They ensured that my guests were comfortable, fed, and happy and that takes a lot of pressure off a bride on their special day. Amee went out of her way to set up my catering, music, decor all in a timely manner and she also takes photographs for families so everyone can be included in the memories. I am so appreciative of all the work Amee did and highly recommend her and Karma Events for anyone who needs an extra hand!
Just had my wedding reception on 2/16/2020. I needed a wedding reception coordinator for a party with over 500 people and a friend had recommended me to Karma Events. I spoke with Amee and she immediately eased my mind. I was overwhelmed with wedding planning and needed some help. More than a wedding planner, Amee has become a sister. She is beyond warm & friendly and is simply so easy to work with. She is very informative and knows exactly what she is doing. From figuring out finances, getting vendors together, and all the little details you can possibly think of, she will take care of you and help you along the way!!! She is the one to go to! I also had 2 assistants who were also very helpful the day of. The package is affordable and Amee is always available to help with the whole process whether by phone, text, video chat/meeting up. I wish I had booked her way earlier but I was very grateful to have her at the very end. I highly recommend Karma Events to anyone looking for event planning. They do a phenomenal job and you definitely won't regret hiring them."
We hired Karma Events Wedding Planning for our wedding last year and our experience was excellent working with Amee Sinha. Amee made sure our event was running smooth ensuring top notch service from beginning to end. Amee and her team were professional, friendly, and approachable. I highly recommend Karma Events.
Amee is an great wedding planner! She was always there and consistent. She was very professional but also personable. It was a pleasure working with her. She helped keep me organized and think of things that I might have not before. Her day of coordination was great as well. She made our wedding a dream! Thank you!
Amee Sinha, Rhonda, and the team at Karma Events were amazing coordinators and went above and beyond to ensure that our wedding was as seamless as possible. Prior to our wedding events, Amee anticipated questions and issues that we had not thought of, coordinated with our other vendors, and prepared us for our three wedding events. As we had multiple wedding events, it was essential to have strong coordination among vendors and ensure adherence to a strict schedule. Amee and her team were vital for achieving this. They were highly attentive to details and I valued the team's opinion, assistance, and guidance with the smallest to the largest of items/tasks. Whenever we encountered small hiccups or the unexpected, Amee and her team came up with creative solutions. I absolutely recommend Karma Events! Thank you from the bottom of our hearts!
We were quite overwhelmed in the midst of COVID having had to replan our event for the third time. Luckily we decided to ask Karma events to save our wedding day. Amee swept in (nothing short of magical) like our fairy godmother and truly made the event run seamlessly. Her team is professional and super personable! Although we hired them for the day of execution only, she guided us at least a month prior. As physicians working in the pandemic we had haphazard schedules, but Amee was always available to answer our questions and ease our minds. We were able to thoroughly enjoy our wedding day festivities because the Karma Events team was herding the masses and putting out last minute fires. They were so kind and thoughtful; in fact they left a lasting impact on our family members. By the end of the day everyone knew who to go to for answers. We would highly recommend Karma Events!
Karma Events did an incredible job helping us plan and execute our dream wedding! Although our wedding journey was turned upside down in 2020 by the pandemic, Amee was supportive and accommodating throughout the stressful period when we were rescheduling our events. From the start of the planning process Amee was super responsive, making herself available to talk through any questions we had. Amee also provided us invaluable guidance while putting together our day of timelines and during our onsite venue visits to help make sure things would run smoothly the day of our events. We are so grateful that we had Amee and her team with us for our Sangeet and Wedding. There were so many unexpected challenges that were thrown our way on the day of our events, and Amee and her assistants did an amazing job helping us address all of them without our guests even noticing. For any couple thinking you'll be fine on your own without a day of coordinator, please reconsider because we honestly don't know how we would've managed without an experienced team by our side! Hiring Karma Events was hands down one of the best decisions we made for our wedding!
Amee & her Team did an amazing job for our wedding and made sure our special day was a memorable day. We had our wedding at Terrace on the Park on May 30th, 2021 and the team from Terrace on the Park recommend Amee to us. She helped us pick our vendors and guided us throughout the process. Since we were getting married during the COVID-19 pandemic and there were constantly changes to the safety protocols, Amee made sure to update us with the number of people allowed, mask mandates and other information necessary to make sure there were no interruptions or surprises on our wedding day. She checked up on us often to make sure everything was on track and to accompany any last minute changes. On our wedding day, Amee had 3 other Team members to assist her on the day. My wife had 2 Karma Events team members at her hotel and I had 1 team member at my house to make sure everything was going smoothly and on time. Karen from Karma Events also helped a lot through out our wedding day. We highly recommend Karma Events Team to make sure your wedding day is as special and stress free as ours. Love, Nirmal & Tintu