The 50 Best Wedding Gift Ideas for Couples Getting Married in 2023
Publication date:

09/01/2023

Updated:

09/04/2023
Attending a wedding isn't just about the free food, the chance to bust a move on the dance floor or the Instagrammable moments. It's about witnessing the union of two hearts and celebrating love. And you know what goes well with all that? A mind-blowing gift! Selecting the right gift is crucial—it adds that extra sprinkle of magic to the couple's big day. That's why we've rolled up our sleeves to give you the 50 best wedding gift ideas for couples! So, buckle up as we unpack some top-notch wedding gift recommendations and reveal our top wedding gift picks for 2023 weddings!
What is an Appropriate Wedding Gift in 2023?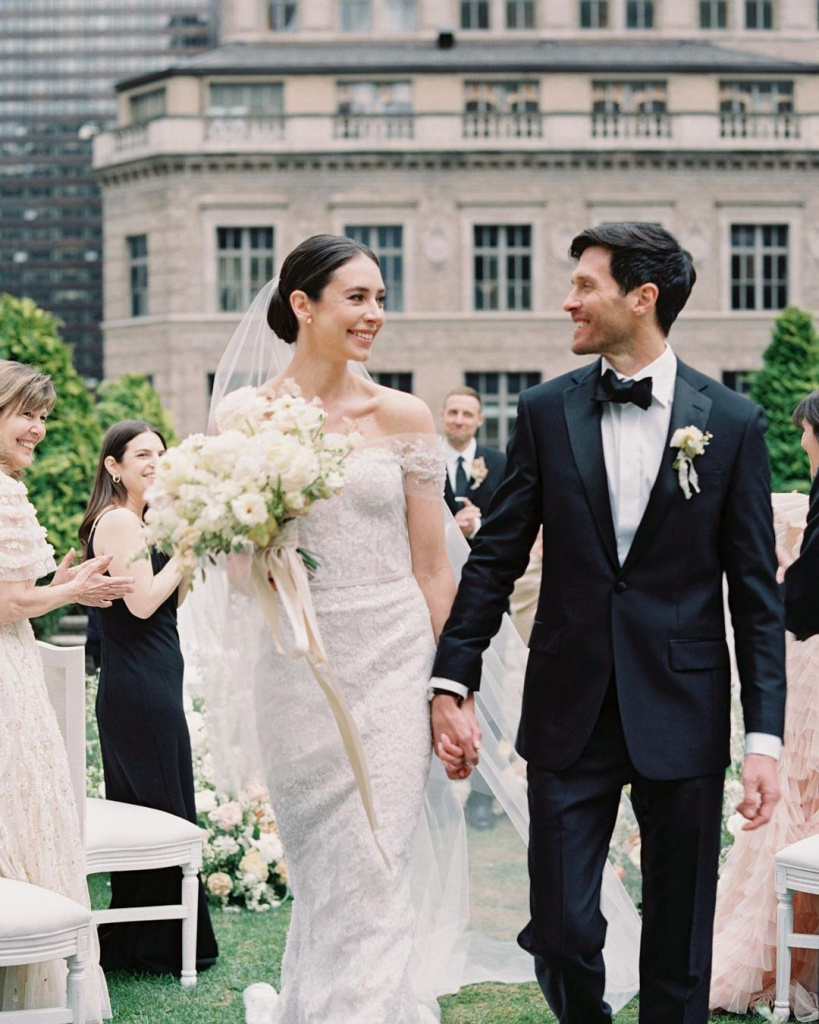 To be honest, there's no one-size-fits-all answer. The 'appropriate' wedding gift can be a moving target, varying based on your relationship with the couple, their personalities, and even current trends. But before you break into a cold sweat, listen up. We've got some general pointers that should steer you right.
In 2023, the buzz is all about gifts that are sustainable, technologically savvy, and experience-based. People are eyeing the 50 best wedding gifts of 2023 that reflect these values. So, even though you might be pondering what should be a wedding gift for a couple this year, remember that a good rule of thumb is to choose something that aligns with their lifestyle and aspirations. Are they tech geeks, nature lovers, or homebodies? These clues can guide you to the perfect gift. Don't forget that often the most meaningful gifts aren't things but experiences. A getaway weekend, a cooking class, or a subscription to a wine club can offer lasting memories, making them some of the top wedding gifts this year.
Lastly, let your own flair shine through. Adding a personal touch never goes unnoticed. Personalization makes any gift, big or small, something special and memorable. So read on to find that one wedding gift idea for a couple that says "I really thought about this!"!
Best Wedding Gifts for Couples Getting Married in 2023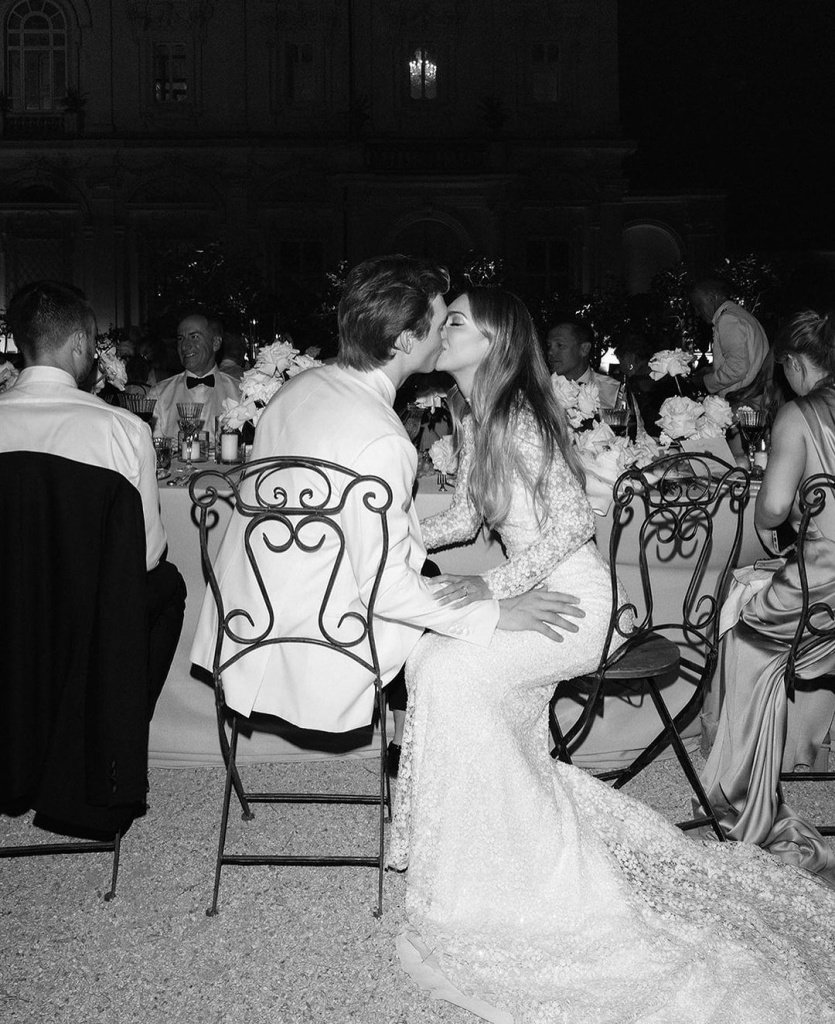 Alright, party people, you're here because you want the absolute best for the couple tying the knot, right? We're about to dive into a treasure trove of the best wedding gift ideas for couples getting hitched this year. Whether they're your lifelong pals, relatives, or your best friend couple, we've got the lowdown on how to knock their socks off. Trust us, these gifts are the crème de la crème and offer a mixture of luxury, practicality, and sentimentality. Let's get into it!
Smart Home Assistant
Okay, hear us out. A smart home assistant like Amazon Alexa or Google Home isn't just a fancy tech toy. It's the modern genie that takes care of scheduling, music and even turns the lights off. Pure magic for newlyweds!
A Couples' Spa Day
Nothing screams "I care" more than a day of pampering. A spa voucher for two lets them steam, soak, and massage away the post-wedding stress.
High-End Cookware Set
For the culinary inclined, a high-end cookware set can be a game-changer. Not just any pots and pans, but the ones that say, "You deserve the best, even when making scrambled eggs."
A Vintage Wine Collection
Wine lovers, this one's for you! A vintage wine collection is a tasteful and lasting gift. It offers the couple an evolving experience as they can open a bottle on each anniversary.
An Adventure Experience
Get them out of their comfort zone! Gift an adventure experience like skydiving, scuba diving, or hot air ballooning. This is what meaningful wedding presents are all about!
Espresso Machine
Picture this: It's their first morning as a married couple, and they're sipping freshly brewed coffee from an espresso machine you gifted. If that's not love, we don't know what is!
A Painting or Artwork
No, not a print from IKEA. We're talking about a unique painting or art piece that can make their living space more inviting. This is where wedding gift ideas for best-friend couples can get a touch more personal.
Stylish Furniture Piece
The couple is starting a new chapter, so why not gift them a statement furniture piece? Think of a trendy coffee table or a chic loveseat. This is by far one of the best wedding gift ideas for a couple that they'll cherish for years to come.
High-Tech Camera
Snap! A high-tech camera can capture moments that a smartphone just can't. It's a gift that will keep on giving as they capture memories throughout their marriage.
A Set of Luxurious Towels
Ah, the underrated luxury of a high-quality towel. This might sound simple, but imagine them stepping out of the shower and into a plush towel every day. That's a gift that keeps on giving!
Cool Wedding Gift Ideas for Couples in 2023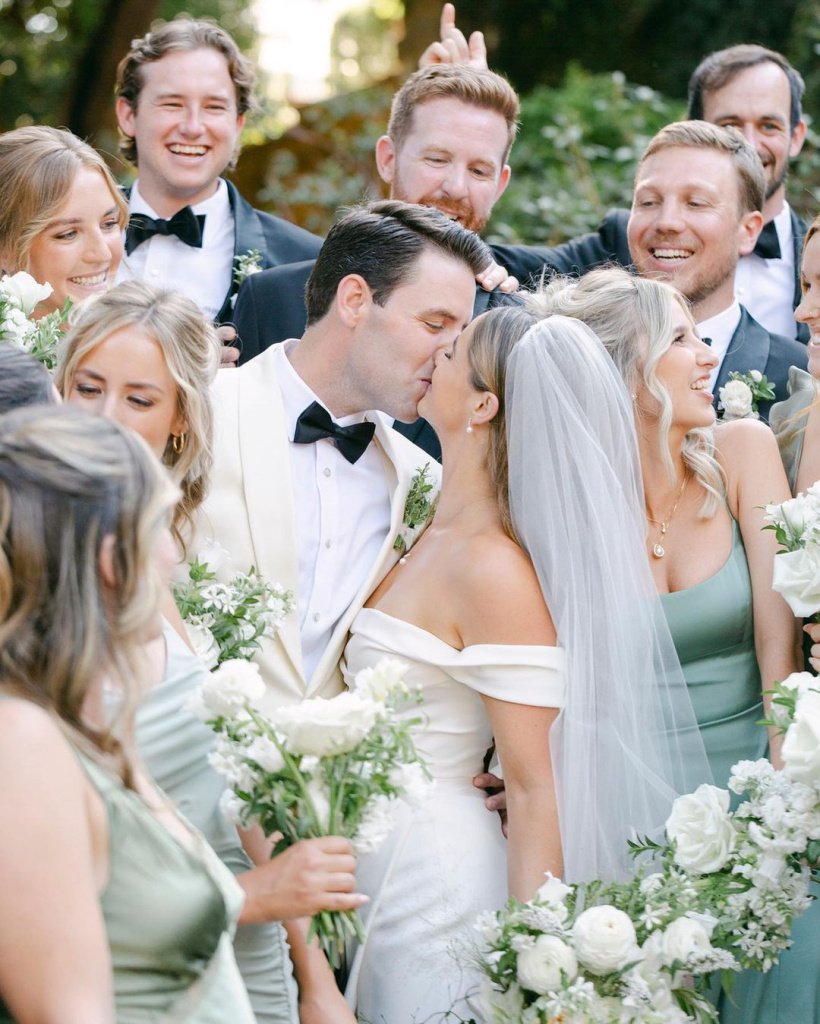 Alright, you've got the basics down but you want to crank it up a notch, huh? Look no further! Are they the kind of couple who are trendsetters among your group of friends? Do they love everything modern and swanky? Then, buddy, you're in the right place!
Voice-Activated Smart Garden
For the environmentally-conscious or the couple that can't even keep a cactus alive, this is the gift. Voice-activated, it takes care of the watering and light schedule all on its own. It's not just a garden; it's a future salad on their dinner table. Creative wedding gift ideas at their best!
Virtual Reality Headset
Immerse them into alternate universes with a cutting-edge virtual reality headset. Perfect for gamers, movie buffs, or anyone curious about VR, this tech toy promises endless hours of fun and exploration.
Designer Cocktail Set
For the couple who loves to host, a designer cocktail set can transform their kitchen into a high-end bar. Fancy shakers, unique glassware, and even a recipe book can help them shake up some killer drinks. Cheers to trendy wedding presents!
A Personalized Star Map
Are they romantics who love stargazing? Gift them a customized star map of the sky on the night they met, got engaged, or any other significant date.
An Electric Skateboard
For thrill-seekers and outdoor enthusiasts, an electric skateboard can make their weekends more exciting. Great for cruising through parks or quick commutes, this board brings adventure right to their doorstep.
An Instant Photo Printer
An instant photo printer allows them to print photos directly from their smartphones, making it a breeze to capture memories in a tangible form. Talk about popular wedding gift ideas!
Molecular Gastronomy Kit
Who says you need to be a scientist to play with molecular structures? This kit will let them experiment with their food in the most futuristic way, turning dinner nights into science labs.
Subscription to a Wine or Beer Club
Let's be real, most adults would love a monthly delivery of good booze. By gifting them a subscription to a wine or beer club, you're essentially setting them up for a monthly date night.
Digital Art Frame
These aren't your grandma's picture frames. A digital art frame can display multiple artworks or photos, changing with the mood or even the time of day. It adds a dynamic element to their home décor.
Smart Luggage
Imagine luggage that charges their devices, has a built-in GPS, and even a scale to avoid those pesky airline fees. This isn't just luggage; it's a travel companion that takes care of all the nitty-gritty details.
Unique Wedding Gift Ideas for Couples in 2023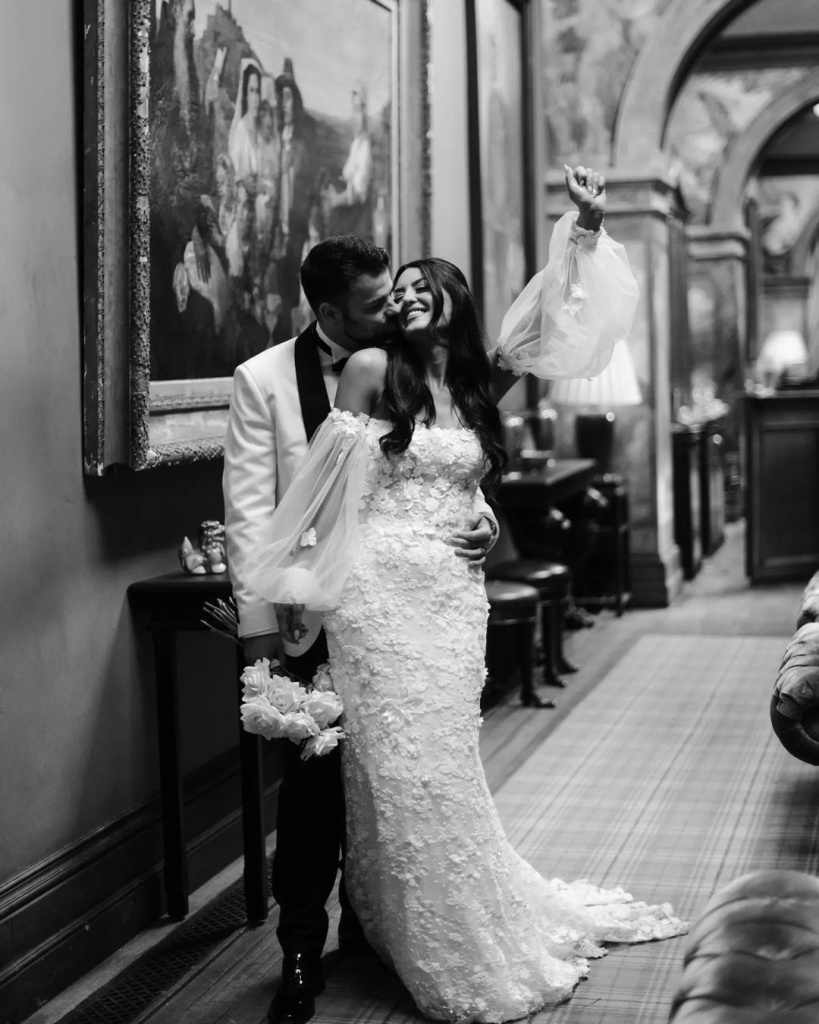 So you're the type who walks the road less traveled, huh? The unique one in the group, the person who never gives socks as gifts (unless they're socks with little sushi rolls on them, because that's pretty cool). If that sounds like you, then strap in because we're diving into the world of unique wedding gift ideas that will make you the legend of the gift-giving game.
Personalized Novel
What if the couple's love story was actually a published novel? There are services out there that can take their story and turn it into a genuine romance or adventure novel. It's basically their life but with more dragons or slow dances in the rain. Talk about unique wedding presents!
Constellation Projector
Bring the night sky right into their bedroom with a constellation projector. It's like a planetarium but more intimate and without the awkward school field trip vibe.
Japanese Zen Garden Kit
For those moments when married life gets a tad stressful, a Zen garden kit can be a sanctuary. Tiny rake included, this elegant wedding gift option brings a piece of serenity right to their living room or office.
Virtual Cooking Class with a Celebrity Chef
Think beyond the cookbook. Gift them a once-in-a-lifetime experience to cook alongside a celebrity chef in a virtual cooking class. They'll learn to whip up signature dishes and maybe pick up a few culinary secrets along the way.
A Custom-Made Board Game
Imagine a board game tailored around the couple's interests and life events. You can customize everything from the pieces to the board itself. Game nights will never be the same!
A Night at a Unique Airbnb
Whether it's a treehouse, an igloo, or a yurt, a unique Airbnb experience is a break from the usual hotel stay and offers them a quirky getaway. Perfect for a mini-honeymoon or an adventure-packed weekend.
Recycled Glass Tree Globes - Wishes
These hand-blown glass globes contain little trinkets and wishes for the couple. They're both a decorative item and a sentimental keepsake, adding a magical touch to their home décor.
A Cameo Video from their Favorite Celebrity
From heartfelt wishes to funny anecdotes, a personalized video message can be a fan moment they'll treasure forever.
Custom Illustrated Portrait
A custom-illustrated portrait can capture their personalities in a unique and artistic way. This will definitely be a conversation starter for anyone who walks into their home.
Handmade Quilt with Personal Messages from Loved Ones
Ask friends and family to write down messages or advice for the couple, and then get those messages sewn into a quilt. It's not just a quilt; it's a fabric-bound compendium of love and wisdom.
Personalized Wedding Gifts for Couples Getting Married in 2023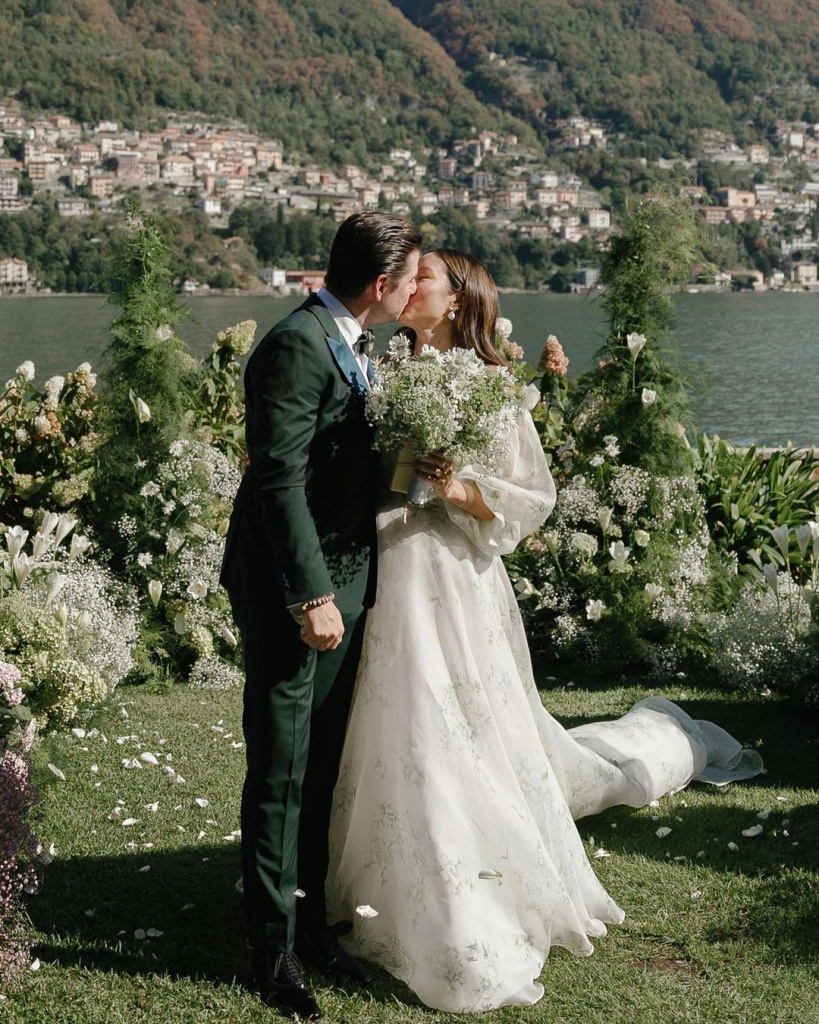 Let's get personal, shall we? We're talking gifts that scream the couple's names—sometimes literally! Here, we bring you the ultimate list of thoughtful wedding gifts that are so customized, that they're practically family heirlooms in the making.
Engraved Cutting Board
For the home chefs, an engraved cutting board with their names and wedding dates is both a functional and romantic wedding present. Plus, it makes chopping onions less tearful and more joyful.
Personalized Cookbook
Gather all their favorite recipes—or even your own—and create a personalized cookbook. Sprinkle in some photos for that extra touch. 
Monogrammed Towel Set
A set of plush towels with their monograms can turn their bathroom into a five-star hotel experience. It's a practical wedding gift idea that's also luxuriously comfy.
Name a Star After Them
Yes, it's possible to name a star in the night sky after them. Every time they look up, they'll be reminded of this celestial gift. 
Personalized Wine Box
A classy wooden wine box etched with their names and wedding date not only houses their favorite vino but also serves as a lovely keepsake. A toast to love, and to classy wedding presents!
Custom Song Lyrics Canvas
Their favorite song lyrics, printed on canvas with their names and important dates highlighted. It's not just wall art; it's their love story told through music.
Personalized Travel Map
For the globe-trotting couple, a map marked with places they've been and places they dream of going can be a dynamic piece of home décor.
Customized Couples Quiz Book
Think they know everything about each other? A quiz book customized to their relationship will put them to the test and offer lots of fun and laughter along the way.
Their Story - Newspaper Book
Compile articles, photos, or even social media posts to create a newspaper-style book chronicling their relationship journey. It's nostalgia wrapped in a bow.
Personalized Anniversary Countdown Clock
A countdown clock customized with their wedding date and names not only ticks away the moments to their big day but can be reset each year for their anniversary.
Affordable Wedding Gift Suggestions for 2023 Couples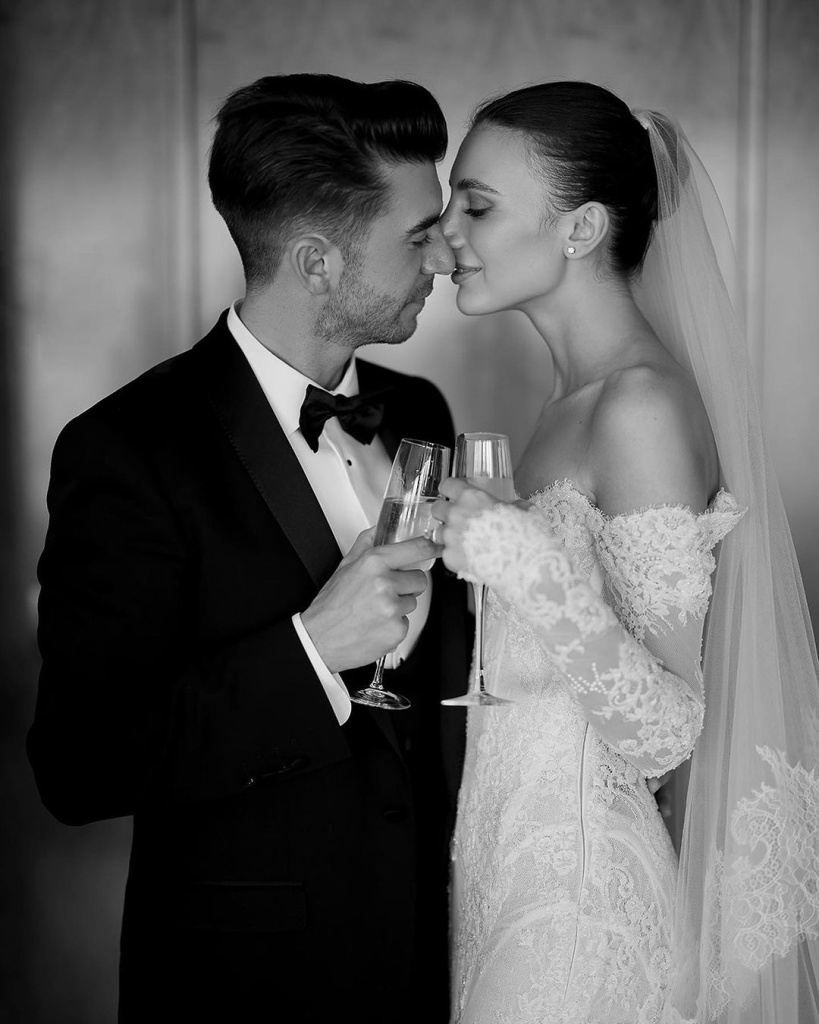 Finally, let's talk budget-friendly, because hey, love is free but weddings can cost a pretty penny—even for the guests. You want to give a heartwarming gift that doesn't scream "I picked this up last minute," but also doesn't break the bank. Is that too much to ask? Nope, not at all! Here's how you can ball on a budget and still make it look like a million bucks.
Photo Frame Set
A chic set of photo frames can be the perfect canvas for their favorite memories. Plus, they're traditional wedding gift choices that never go out of style.
Scented Candles
Ah, the sweet smell of matrimony! A set of scented candles can add a touch of romance to their new life together without emptying your pockets.
Cookbook Stand
They're going to have to eat, right? A stylish yet functional cookbook stand makes meal prep more organized and adds a touch of flair to their kitchen.
Eco-Friendly Reusable Shopping Bags
Let's help them kickstart their life together in an eco-friendly way. It's not just a bag; it's a statement. Plus, it's a useful wedding gift recommendation that keeps on giving.
Personalized Recipe Cards
If you can't afford a cookbook, how about personalized recipe cards? Fill them with your favorite recipes or leave them blank for the couple to fill out. They're memorable wedding presents that offer a personal touch.
Hanging Planters
Help bring the great outdoors into their living room. It's a decor and a hobby rolled into one, making it a custom wedding gift solution that keeps on growing.
Portable Bluetooth Speaker
Music makes every moment better, right? A budget-friendly Bluetooth speaker can accompany them from the kitchen to the beach.
Local Experience Voucher
Give them the gift of a new experience. It could be a local cooking class, a wine tasting, or even an escape room adventure.
Personalized Wall Calendar
Get a wall calendar customized with significant dates for the couple—birthdays, anniversaries, or even the day they first met.
Custom Coffee Mugs
Wake them up with love every morning with custom coffee mugs featuring their names or a cute saying that's special to them. It's an everyday item that turns into a cherished keepsake.
Whew, that was a whirlwind, wasn't it? From budget-friendly to blow-their-minds, we've trotted through the landscape of the 50 best wedding gifts for 2023. We've seen it all, from traditional must-haves to quirky conversation starters. The beauty of this list lies in its variety—because let's face it, not all couples are created equal, and one-size-fits-all gifts are so last season!