Wedding Photography in New York: Tips & Advice For Brides From Top Photographers: Mansi Studios
If you're planning a wedding, you know that choosing a photographer is one of the most important decisions you'll make. That's why we spoke to Chadi Mansi, a professional wedding photographer and founder of Mansi Studios, to get his expert advice on everything from bridal photography tips to the best wedding day tips for brides and grooms.
Whether you're a bride or groom-to-be, a bridesmaid, or a family member of the happy couple, these tips and insights will help you make the most of your wedding photography and create unforgettable memories that you'll cherish for a lifetime.
What's your favorite location for shooting the engagement in NYC?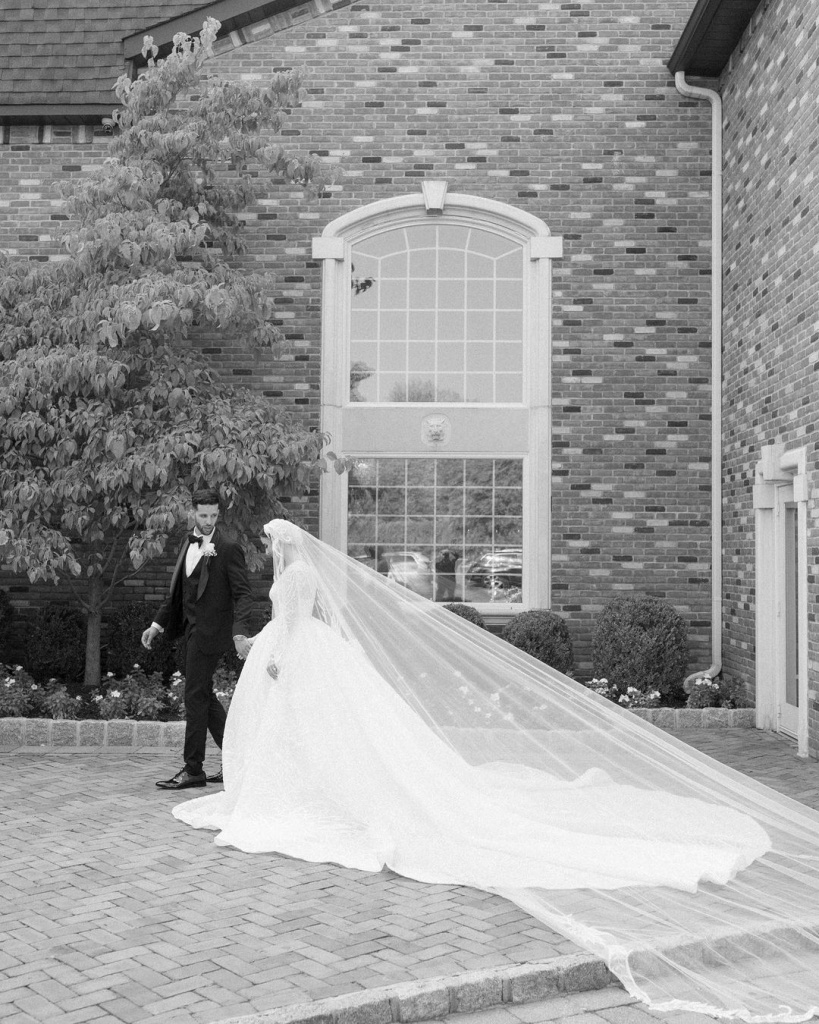 "NYPL (5Th Avenue) - Central Park"
Photographers love shooting engagement sessions at the New York Public Library (5th Avenue) and Central Park because of the stunning backdrops they offer. The iconic architecture of the NYPL, including its grand entrance and regal marble columns, make for a sophisticated and romantic atmosphere. Meanwhile, Central Park provides a diverse range of locations, including scenic bridges, lush gardens, and tranquil ponds, that create a natural and intimate setting for couples. Both locations offer endless opportunities for capturing beautiful, candid moments between couples, making them the perfect spots for an engagement photoshoot in the heart of New York City.
What locations can you advise for the first look photoshoot in NY?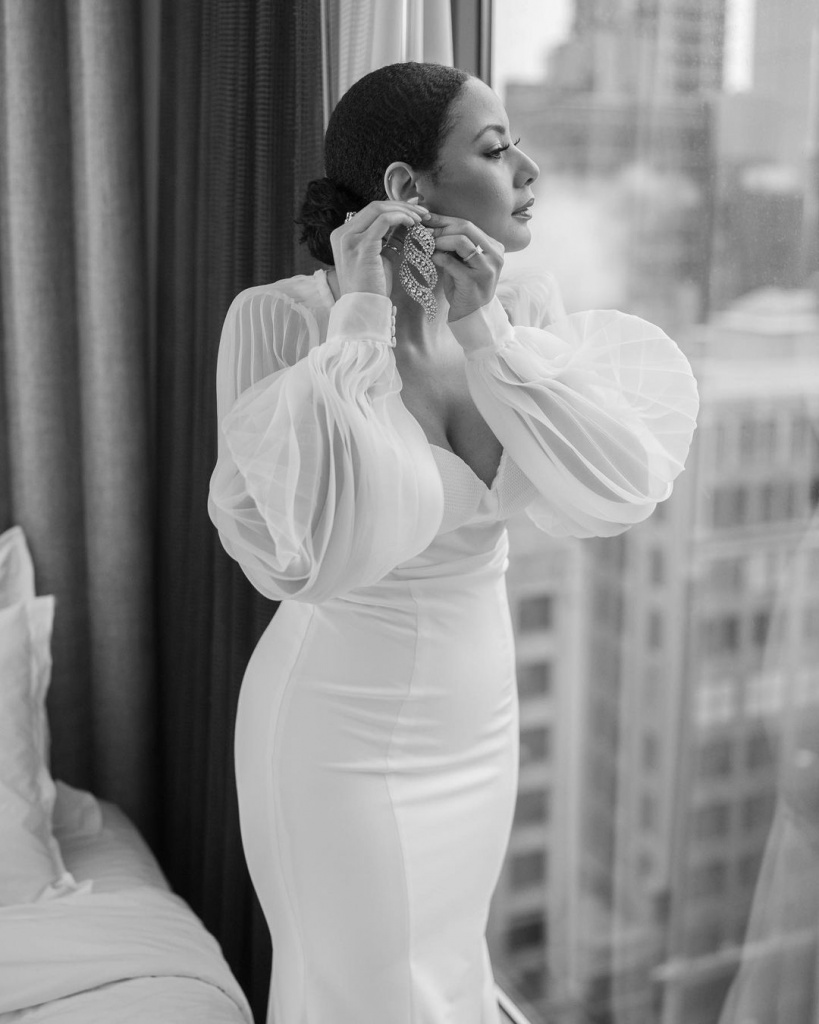 "Central Park - Upper East Side - The Plaza Hotel"
Photographers often choose Central Park, the Upper East Side, and The Plaza Hotel for a first look photoshoot because of the luxurious and romantic atmosphere they offer. Central Park provides a lush and natural setting, while the Upper East Side offers elegant and sophisticated architecture. The Plaza Hotel is also a popular choice for its iconic New York City charm and timeless beauty. Together, these locations provide the perfect backdrop for capturing intimate and emotional moments between couples during a first look photoshoot. The result is a stunning and memorable collection of photographs that capture the essence of the couple's love story and the magic of New York City.
Have you got a list of venues where you like to work the most? Name a few of them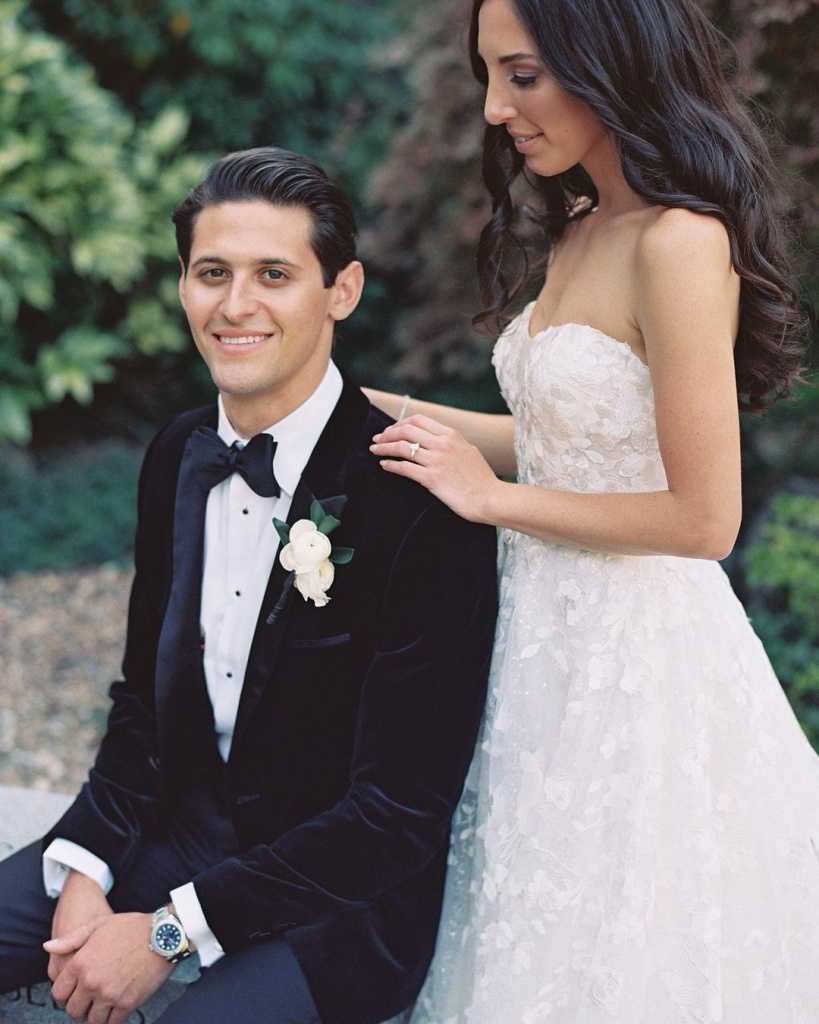 "620 Loft & Garden, Mandarin Oriental, The Plaza Hotel, Rainbow Room, Tribeca Rooftop, Gotham Hall, The Liberty Warehouse, The Foundry"
620 Loft & Garden: This rooftop garden venue provides stunning views of St. Patrick's Cathedral and the surrounding skyscrapers, making for a unique and memorable setting for a wedding ceremony and reception.
Mandarin Oriental: Located on the 35th floor of the Time Warner Center, this luxurious hotel offers panoramic views of Central Park and the Manhattan skyline, as well as elegant event spaces and world-class service.
The Plaza Hotel: With its iconic grand ballroom and opulent decor, The Plaza has long been a symbol of New York luxury and glamour, making it a popular choice for couples seeking a classic and sophisticated wedding venue.
Rainbow Room: Another iconic New York venue, the Rainbow Room is known for its Art Deco style and breathtaking views of Manhattan from 65 floors up. The venue's rotating dance floor and stunning chandelier make for a truly unforgettable wedding reception.
Tribeca Rooftop: This industrial-chic venue in the heart of Tribeca features exposed brick walls, high ceilings, and a rooftop terrace with panoramic views of the city, offering a perfect blend of classic New York charm and modern elegance.
Gotham Hall: Housed in a former bank building with a stunning Art Deco interior, Gotham Hall is a grand and glamorous setting for a wedding, featuring a magnificent ballroom with a stained glass skylight and marble columns.
The Liberty Warehouse: Located in the Red Hook neighborhood of Brooklyn, this waterfront venue boasts stunning views of the Statue of Liberty and the New York Harbor, as well as rustic-chic decor and ample space for both indoor and outdoor events.
The Foundry: This converted 19th-century metal factory in Long Island City offers a unique and industrial-chic setting for a wedding, featuring exposed brick walls, soaring ceilings, and a charming courtyard with a ivy-covered wall.
What hotels would you recommend for getting ready photoshoots in New York?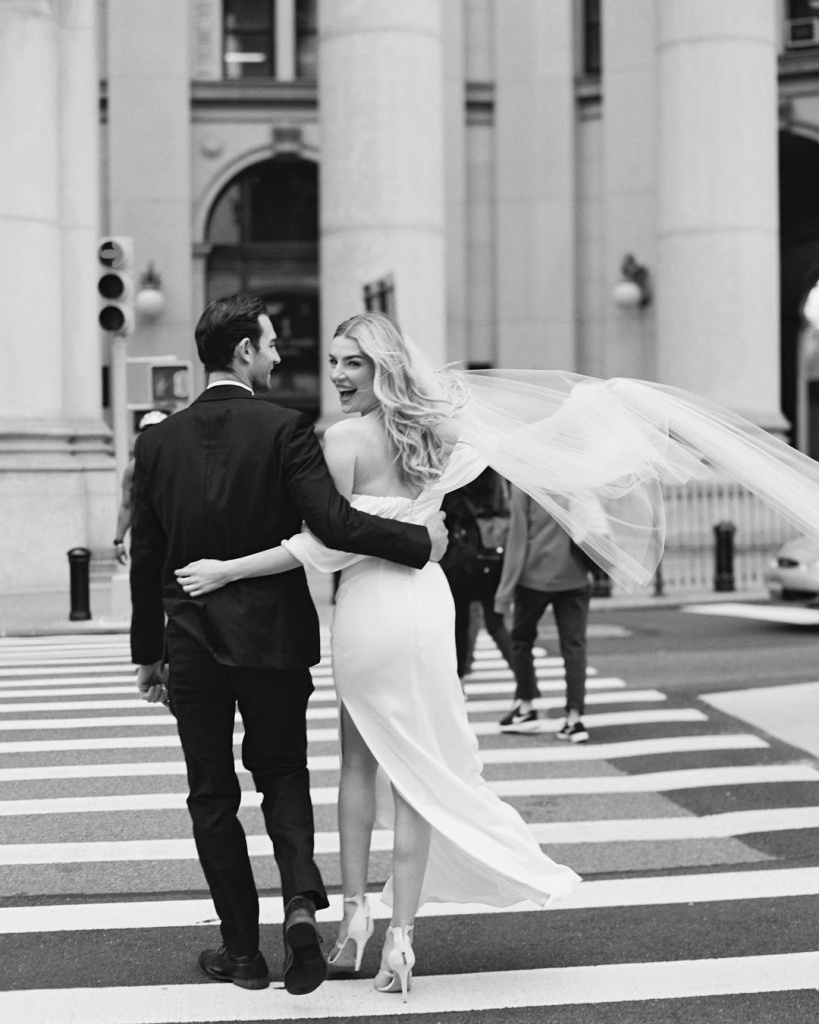 "The Plaza Hotel, Mandarin Oriental"
What makes a great wedding photograph?
"Your wedding photographs should evoke your emotions and allow you to re-live your wedding moments."
What's your main advice to brides for managing stress?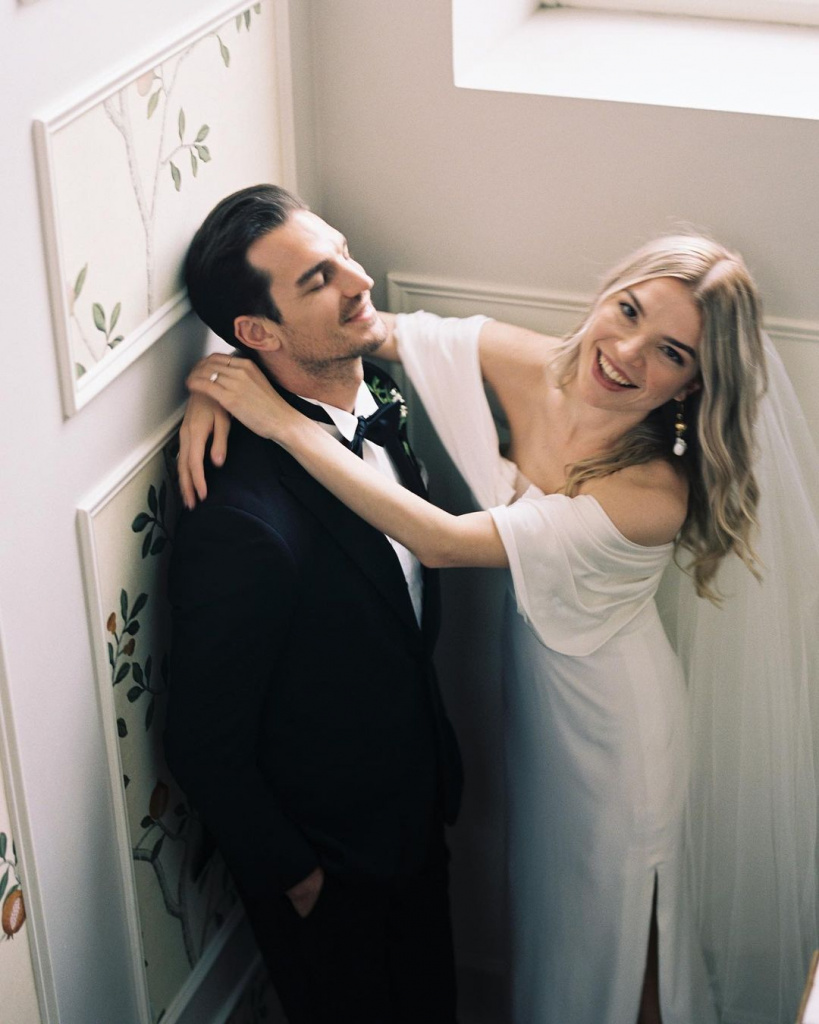 "1- Have a solid plan/timeline before your wedding day but on the wedding day do your best to take it all in and leave it for your professional vendors to deal with any hiccups.
2- Hydrate.
3- Delegate any random tasks to your close friends/family and/or wedding planner/coordinator.
4- Dance."
What's your main advice for couples to feel comfortable in front of the camera?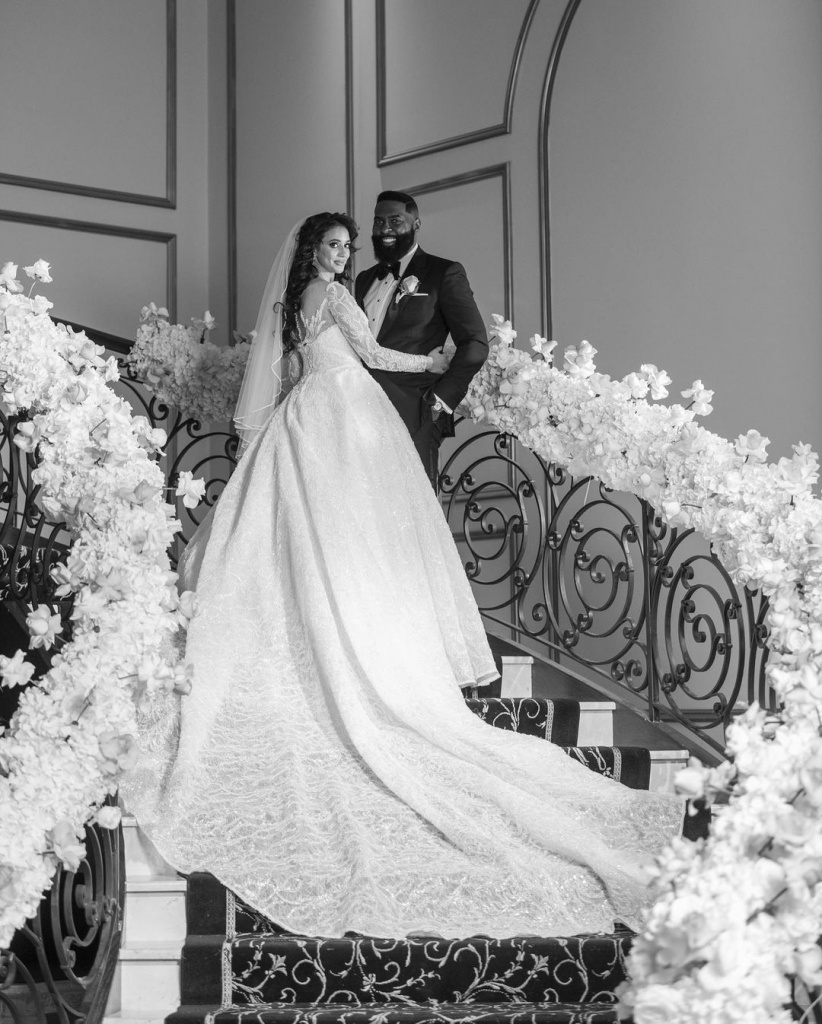 "This's mainly on the wedding photographer (me) to handle but I'd ask my couples to interact with each other as if I was not there, also some jokes would help!"
What advice can you give future brides in choosing the right photographer for their big day?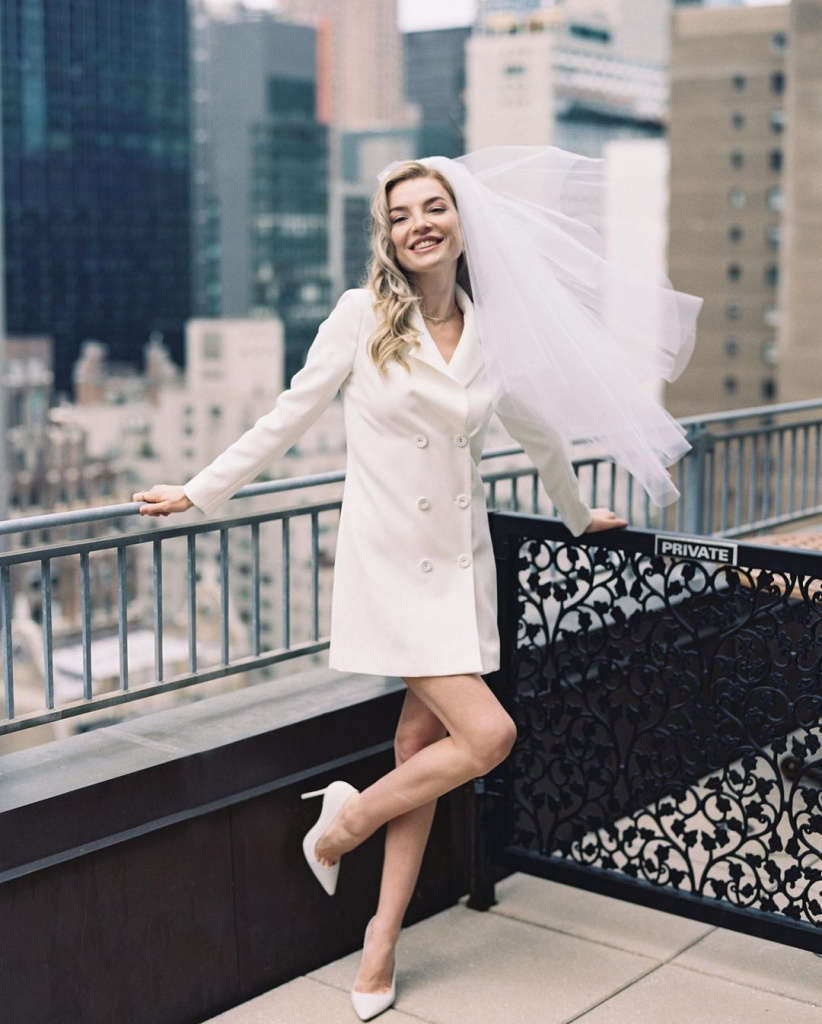 "1- Ensure that your wedding vision is matching with your photographer's style, for example, if you're looking for a bright/airy style, you shouldn't hire a moody/dark style photographer, etc.
2- Ensure to see full wedding galleries so you can get a sense of how your images would look like.
3- Read the photographer's reviews online, which would say a lot about the businesses, delivery times, unique stories, personality traits, etc.
4- Ensure that your photographer is punctual."